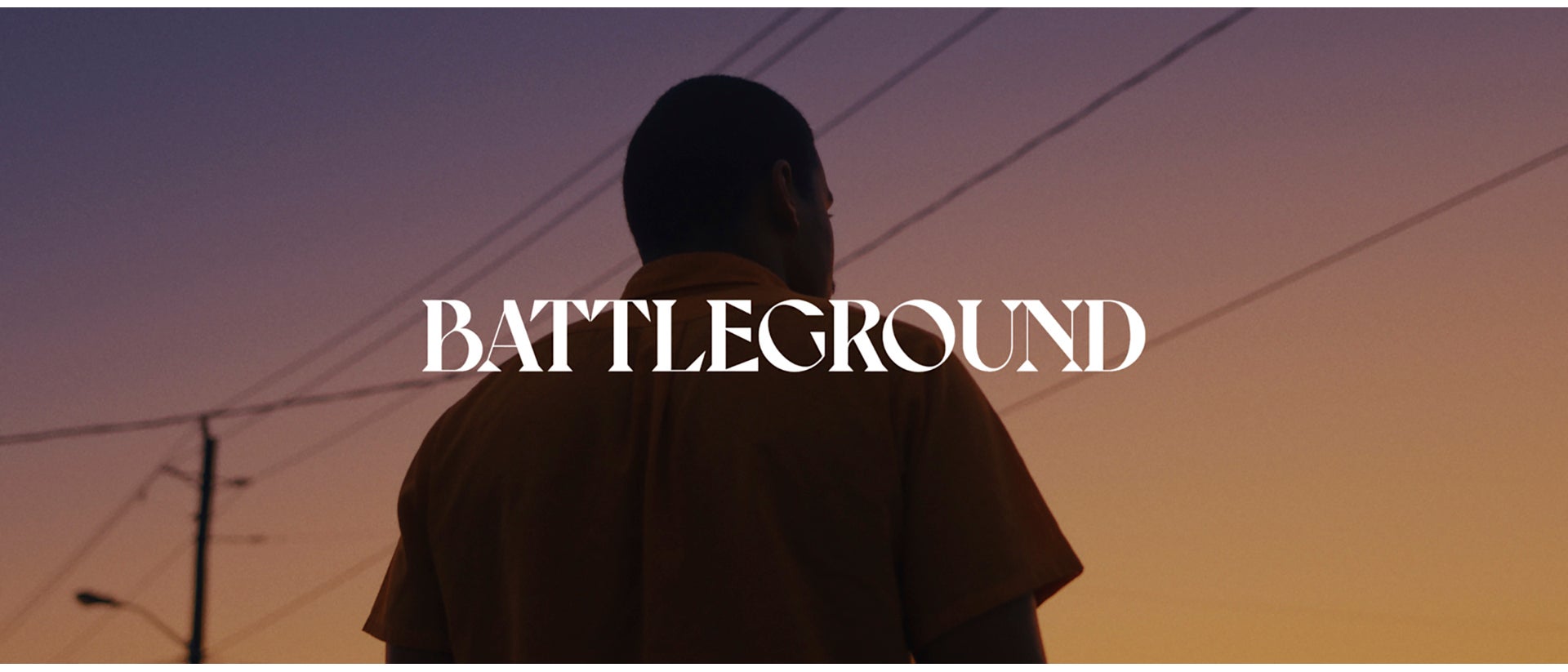 https://77snszqv.media.zestyio.com/BG-1-1920.jpg
05.03.2021
05-03-2021 - Case Study, Gear
"Battleground" – A Short Doc Film about Social Justice Shot on the FX9
By: SonyCine Team
"BATTLEGROUND" is a short documentary film conceived by Kwesi Thomas and Mark Bone which came to life through conversations immediately following the death of George Floyd. It addresses the lifelong struggles and confusions that many black people face in silence when growing up. It is an intimate look into the subtle, often overlooked moments of racism and the ensuing vulnerabilities that linger for life and which can shape identity.
Director Mark Bone on Battleground.
After the death of George Floyd, I decided to reach out to a couple of my closer Black friends, including Kwesi Thomas, to check in and see how they were doing. This event seemed to give them a platform they might not have felt they had in the past to be more honest about their experiences with race and racism growing up.
Soon I realized how little I understood about their journeys and how shocking some of their encounters had been. I asked Kwesi if I could begin recording our conversations on camera so more people could understand his experience. Soon we realized we needed to take these conversations and build a film around it, so we began adding other people's stories and scenes into the film. I had the camera gear but Kwesi had the vision.
Right before the pandemic we sold our two FS7's and purchased a pair of FX9's. Because this film was made for essentially no budget, it made sense use the FX9 not just because we had access to it but also because its versatility and image quality are well suited for documentary filmmaking. I find the 4:2:2 XAVC-I codec helpful for doc filmmaking as it doesn't compromise the bit-depth for post color correction but it's compressed enough that you don't need a whole separate fleet of hard drives to manage the footage, especially if, like us, you're shooting over the course of a couple months.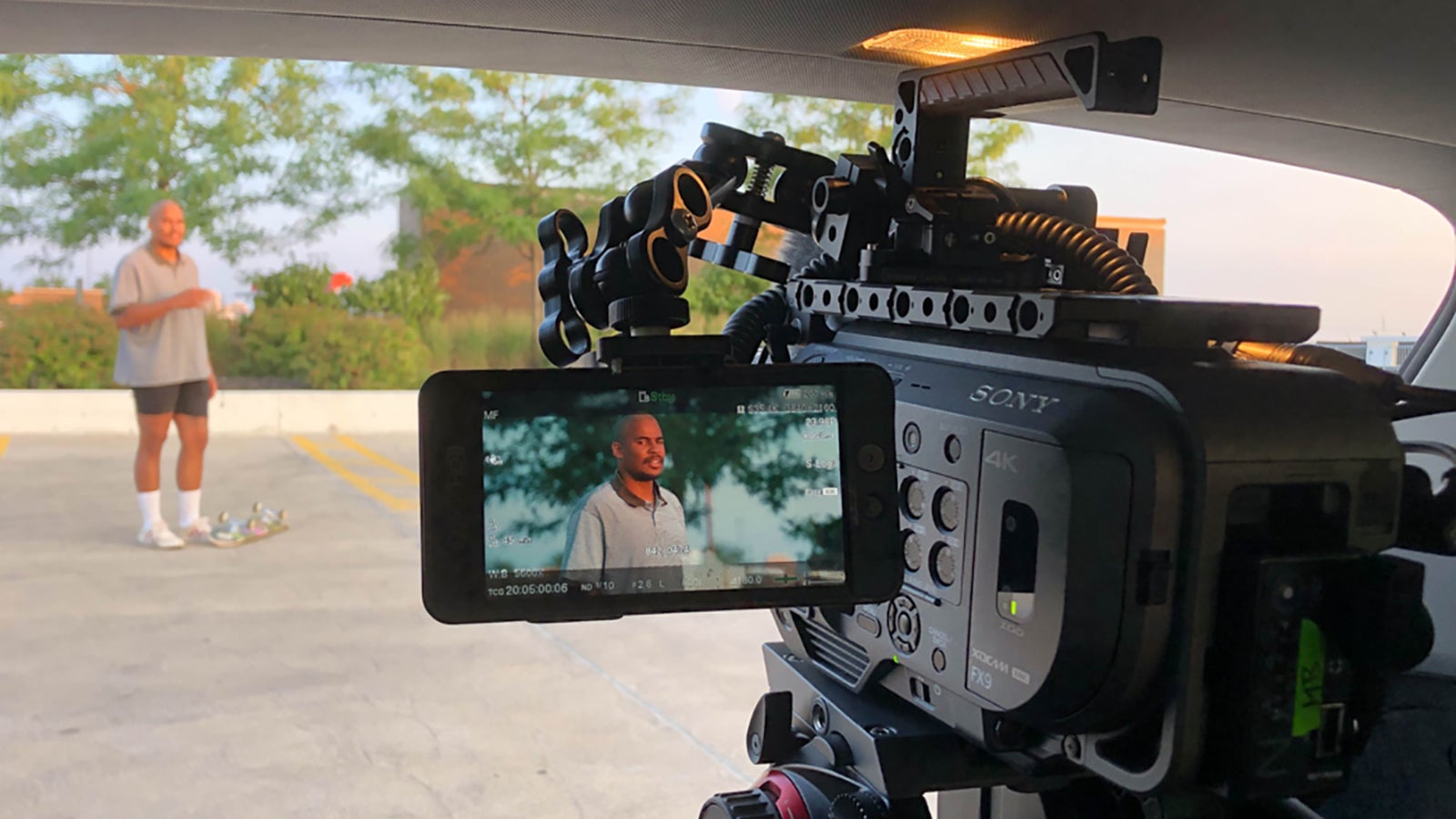 We lensed the project with a mix of Sigma Art Series lenses in E-mount, primarily the 24mm and 35mm, and occasionally the 50mm. But the real magic always came when we shot with the Helios 44-2 58mm vintage Russian lens as well as the 50mm Auto Chinon vintage stills lens. I prefer older glass if I have control of the scenes and where rapid autofocus isn't needed. I find the bokeh and out of focus fall-off full of character and pleasing to the eye. This story is about the uniqueness of the individual and we wanted the lenses to reflect that so using lenses with technical perfection wasn't the goal.
The FX9 performed perfectly for what we needed on this film. The native full frame sensor is crucial when cropping to 2.35:1 like we did for this film. You need that extra sensor size and field of view so that you can emulate a classic wide and shallow "anamorphic" frame after cropping in post.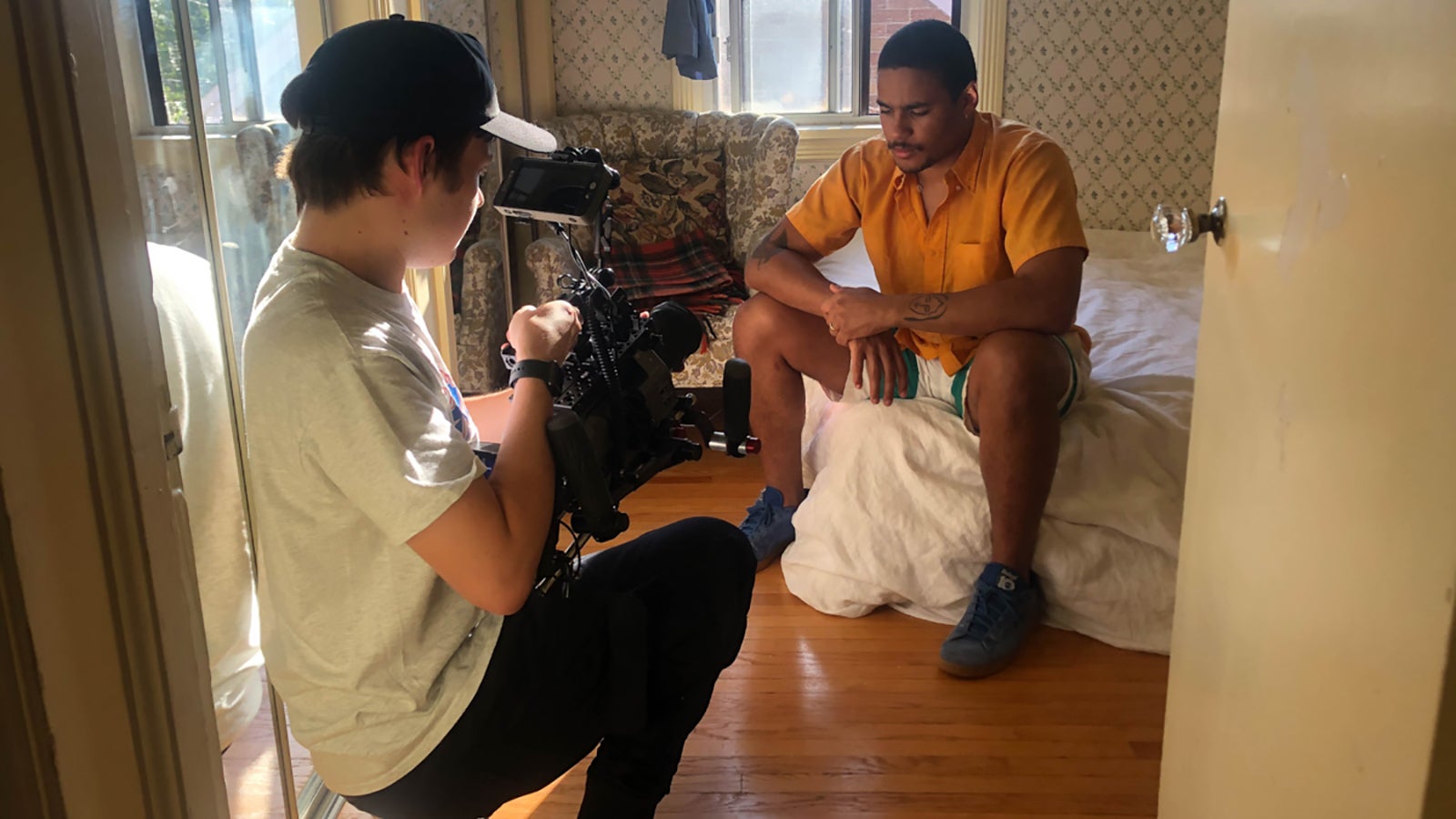 Since shooting Rescate on the FS7 in 2017, I have found that the Sony Color Science in their Cinema Line of cameras renders darker skin tones with rich color and fidelity, and better than other cameras, in my experience. Considering the topic of the film, we knew the FX9 was the right choice to achieve the look we needed in post. Our Colorist, Sam Gilling, was really able to push the images into dreamlike color pallets for the scenes occurring at magic hour. The FX9 doesn't artifact when you push the saturation, which is crucial when trying to pull off stronger chroma and color.
Our cinematographer, Adam Madryzk enjoyed using the camera. He is used to using larger camera systems that weigh in excess of 30 pounds so he was impressed with how compact we could strip down the FX9 and still have it perform as a high-end cinema camera. He also fell in love with the variable ND filter and having the ability to dial in the perfect exposure without having to adjust his f-stop. The 1/4 to 1/128 ND range allowed for maximum flexibility that is unparalleled in other camera systems.
Kwesi Thomas, the co-director, and I hope anyone watching Battleground will view it with an open-mind. Our intention with the film isn't to disparage one group or create any more division but to provide a film that can be a pathway toward empathy. Kwesi, in the film, says the line "to love someone is to know what hurts them." Our desire is for our audience to either relate to the stories in the film or learn from them.
Directed by: Kwesi Thomas & Mark Bone
Cinematography: Adam Madrzyk
Additional Cinematography: Mark Bone
Original Score: Tim Mann
Location Sound: Eric Taylor & Dane Kelly
Edited by: Mark Bone
Colourist: Sam Gilling
Sound Mix: Dane Kelly
Production Coordination: Kimberly Dabrowski
Additional Music Provided by: Epidemic Sound
Additional Camera Work: Kyle Topping
Title Design: Galen Ward
Story Consultant: Greg Rosati