Promos & Deals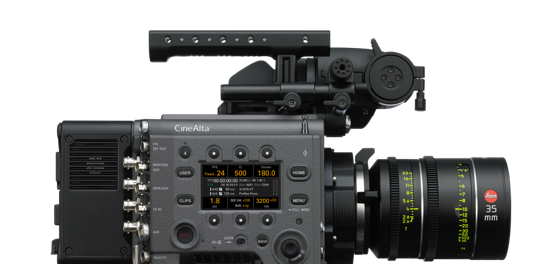 Promos & Deals
Special savings on Sony Cine gear available from participating authorized resellers.
"You Pick, We Pay" Is Back - 0% for 48 Months with No Payment Due for 90 days*
"You Pick, We Pay" Is Back - 0% for 48 Months with No Payment Due for 90 days*
Now's the best time to get your hands on Sony Cinema products. For a limited time only, take advantage of zero percent financing on VENICE, FX9 and related accessories and peripherals to realize your creative vision with Sony. For an authorized retailer, visit pro.sony/VENICE or pro.sony/FX9 and click the Where to Buy button. This offer is valid through September 30, 2021. *See below for a list of qualifying products. Program Details: Sony is pleased to announce a 0% Financing program for Forty-Eight (48) Months with No Payments for the first 90 Days, available to end users for a limited time. From July 1, 2021 through September 30, 2021 end users can take advantage of this program on Sony VENICE cameras, VENICE related accessories & licenses, and FX9 cameras & accessories. Steps to Participate: 1. Download an application or complete our online form at https://neclease.com/creditapp 2. Email completed application to: sales@neclease.com - Financial information may be requested. - Credit authorization and final approval under this and other financing programs are at the sole discretion of NECFS. - For questions on this program or other customized financing options, please contact NECFS at 1-800-451-5361 Contact Info: Michael Arsenault – (NY,MA,CT,NJ,NE,PA) Michael.Arsenault@neclease.com Ext. 312 Derrick Saca – (AR,CO,IN,MN,OH,UT,WA) Derrick.Saca@neclease.com Ext. 311 Kim Lenth-Albert – (CA,TX,MO,IL) Kimberly.Lenth-Albert@neclease.com Ext. 324 Noreen Burns – (FL,GA,TN,VA,MD) Noreen.Burns@neclease.com Ext. 319
---
This financing offer is available through NEC Financial Services, LLC ("NECFS") to qualified commercial business customers, in existence for two (2) or more years, located in the U.S. only. Subject to credit and equipment approval, acceptable documentation and other terms and conditions as may be required by NECFS in its sole discretion. The actual term of the financing agreement will be fifty-one (51) months with the first monthly payment due ninety (90) days after receipt of the equipment by customer. This offer may be withdrawn or changed by NECFS at any time and without notice or obligation. Rates quoted may not include applicable sales or use tax. Sony and NECFS do not provide legal, tax or accounting advice. The customer must obtain and rely on such advice from its own advisors.