https://77snszqv.media.zestyio.com/_BERLIN_Frame-8-1-1920.jpg
10.29.2021
10-29-2021 - Case Study, Gear, Technology
Behind the Spot - Patrón Sherry Añejo Cask Collection – Shot on VENICE
By: SonyCine Team
SonyCine.com recently spoke with director Isaac Murray and producer Kent Bishop of Southern Sky Films, who are part of the team who created the Patrón Sherry Añejo Cask Collection spot.
Director of photography Vincent Monsaint was unable to make the call but did want to add this comment: "I chose the Sony VENICE for two reasons, the dual native ISO and the color science. I love the way the VENICE renders color, especially natural tones, which is predominantly what we were working with. The dual native ISO allowed us to go to a high frame rate without having to use larger, more powerful sources."
SonyCine:
How did this project come about?
Kent:
Patron approached us. They're headquartered here in the Dallas area. Somebody from the marketing department said, "Hey, we have this concept we want to shoot and we want to do it here locally." They had seen some of Isaac's work and thought it would be a really good fit.
SonyCine:
Have you done a lot of beverage work before? Or was this something new for you guys?
Kent:
Most of our beverage work had been with some of the Dr. Pepper brands. We've done Pepsi work, various non-alcoholic beverages, some beer. We've done some MillerCoors work. I know Isaac's worked with Nescafé and some other beverage companies. So I would say we have a decent amount of beverage experience.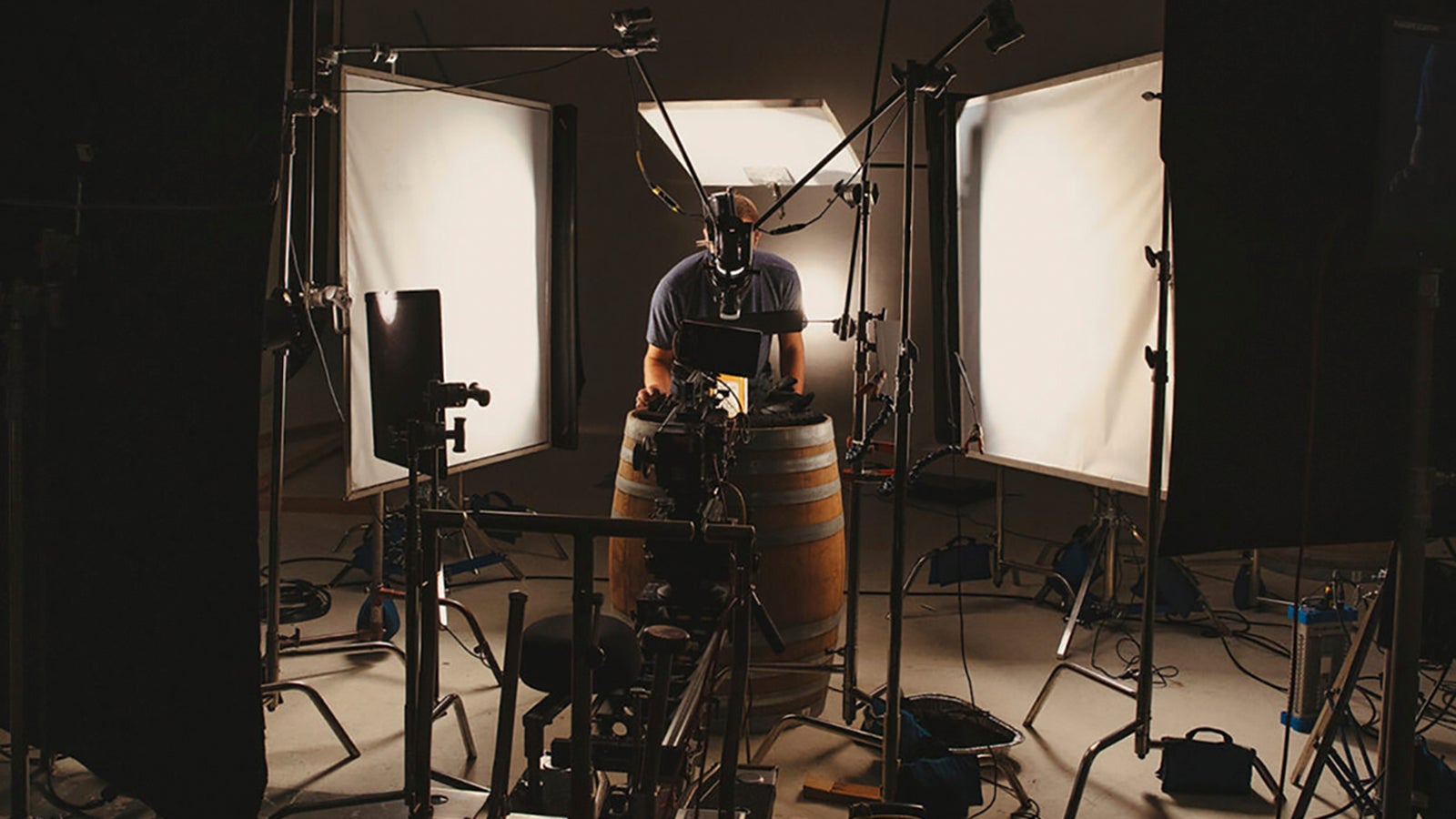 SonyCine:
Did you have an existing relationship with the Patron folks?
Isaac:
This was the first job we did with them. They had a general idea of what they wanted to do and push the visuals a little bit. We stayed really flexible to work with in terms of developing the concept.
Kent:
This was direct to client. They came to us with some creative flexibility, and with some creative already baked in. A lot of our customer base is agencies, and so we're working with full creative teams where they're basically bringing their idea pretty well baked. In this situation, Isaac actually had a pretty major hand in most of the creative from the beginning. So it was truly a concept that he mostly developed with their marketing team and executed from there.
SonyCine:
And the DP?
Kent:
The DP was Vincent Monsaint. We've worked with him for a long time and he's done some great work. In fact, he shot McDonald's with us the other day.
Isaac:
That's also a job we shot on VENICE.
Kent:
He does a lot of motion control, and he's a big fan of the VENICE. We're the first people in town to own a VENICE with the Rialto, so we've been using it for a while now.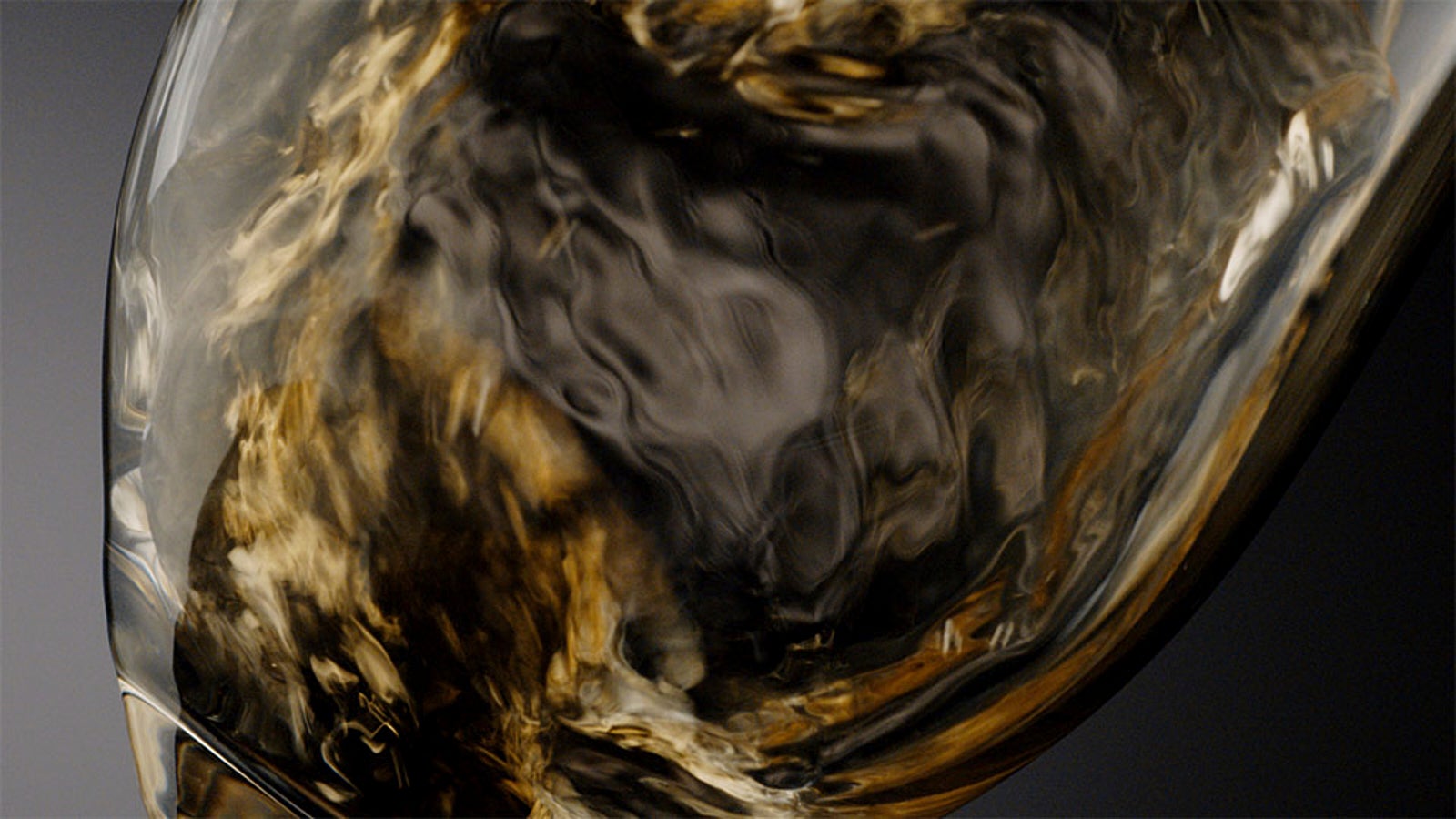 SonyCine:
How did you guys decide on the VENICE for this project, but also in general?
Kent:
I can give a quick background on how we chose VENICE versus other cameras. We don't do a lot of faith-based work. In fact, probably not any at all. We're primarily commercial production, but we were brought in on this faith-based project two or three years ago. The DP on that project used the VENICE camera and we fell in love with it, the organic look of it. And we fell in love with the Rialto, the flexibility it gave us. We were so impressed that we bought one and built out a full package.
Isaac:
There was a job I was working on with Vince, the DP on this and the McDonald's project we just mentioned. He mentioned to check out this camera. And honestly ever since then, this is the camera I request on every single job because visually, I feel it's ahead of the pack.
I pick the VENICE because I think the image it produces is one of the best on the market right now, in terms of just what you get out of the can. But in addition to that, like Kent was mentioning, there's the technical side. My background is post, computer animation, all sorts of stuff like that. And so I actually turn all my projects through ACES.
I like the ability to have ACES out of the box with the camera, and to integrate it with CG like in the last shot in this spot, where everything except the bottle is CG. And to have the ability to directly integrate it into that pipeline, while having the high bit depth and that deep data, it's both visually appealing but technically proficient. I can pull keys on things. For example, we were shooting in 4K on another project, and I'm getting flyaway hair detail off of talent in front of the green screen.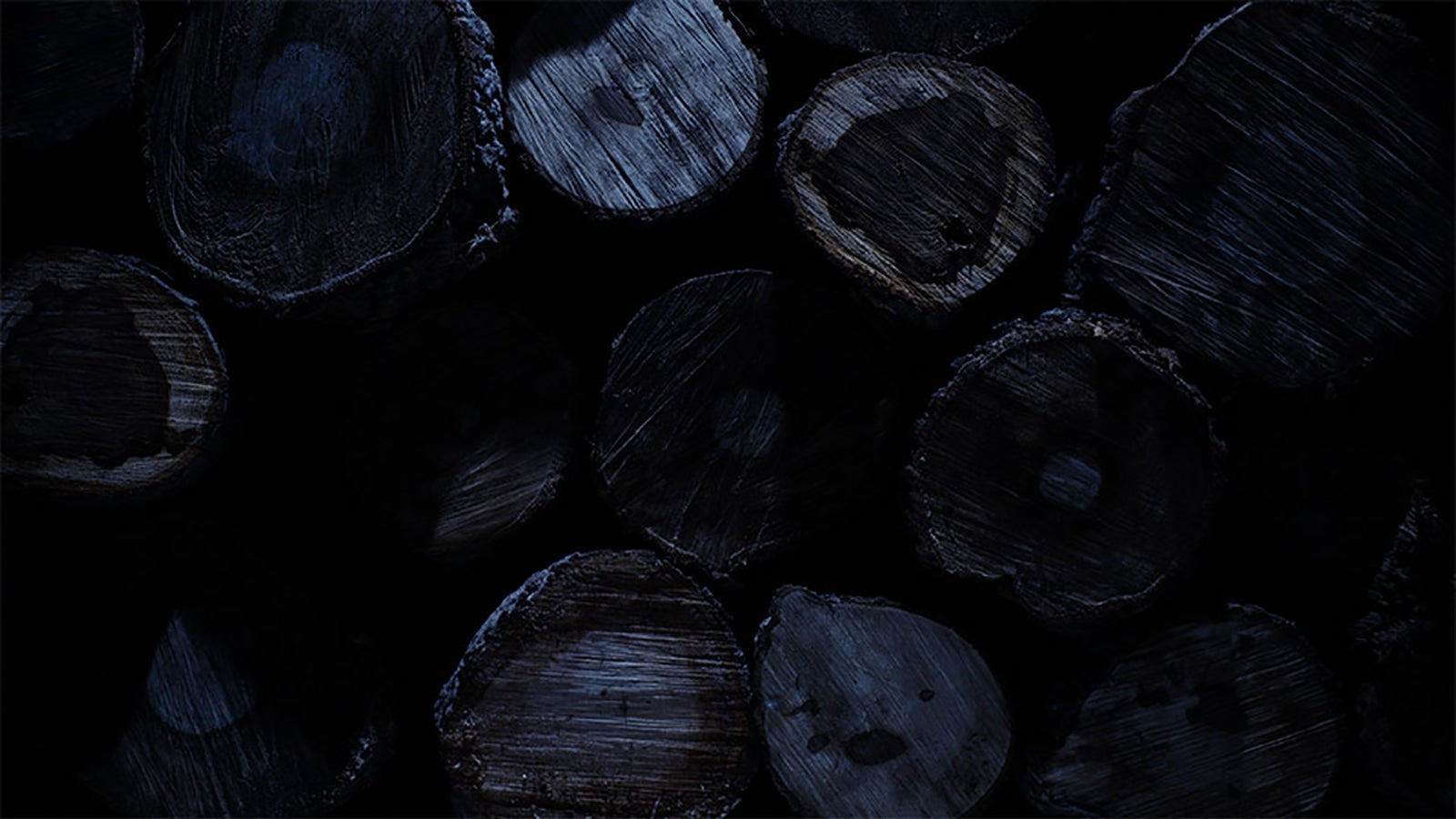 SonyCine:
Let's discuss the spot itself. It's a lot of low light. So can I assume one of the things you like about the camera is the dual base ISO and ISO 2500?
Isaac:
Yes, absolutely. We did that all in studio using a tungsten source as our main. I think for a lot of table top, it makes stuff look great. And Vince had pushed for it saying, "Let's go tungsten as our primary light sources." We didn't have a huge lighting package for that job. So yes, the ability to not need tons and tons of lights to make it happen proved beneficial.
SonyCine:
Do you recall which ISO value you shot at and which codec, sensor mode?
Isaac:
ISO 500 and 2500. X-OCN XT, 4K S35.
SonyCine:
What lenses did you guys use for this?
Isaac:
Arri Macros.
SonyCine:
Did you use ACEs for this?
Isaac:
I did, yes. So my whole pipeline, because with my background, I would say around 50% of the jobs I do I'm involved to some degree in post in addition to directing. On this job we had an editor from Outlaw Post, which is a sister company of Kent's.
SonyCine:
Why ACES?
Isaac:
Honestly, I have been working to convert my entire pipeline to ACES. I like it just from the standpoint that integrating CG is a lot easier. But then also I just personally like approaching it through the ACES methodology. From the beginning, everything is brought into the same color space, and then you have the ability to reference rendering transform at the end. And so that's why I choose it.
SonyCine:
Tell me a bit about the color grade?
Isaac:
I think that out of the box you get a great image with this camera. And so obviously that's super helpful, when you have such a great starting point. In terms of latitude for the color grade, you saw most of the spot is very dark, which was the feeling I wanted to elicit, and if I needed to lift things up or move it around, there was still data there.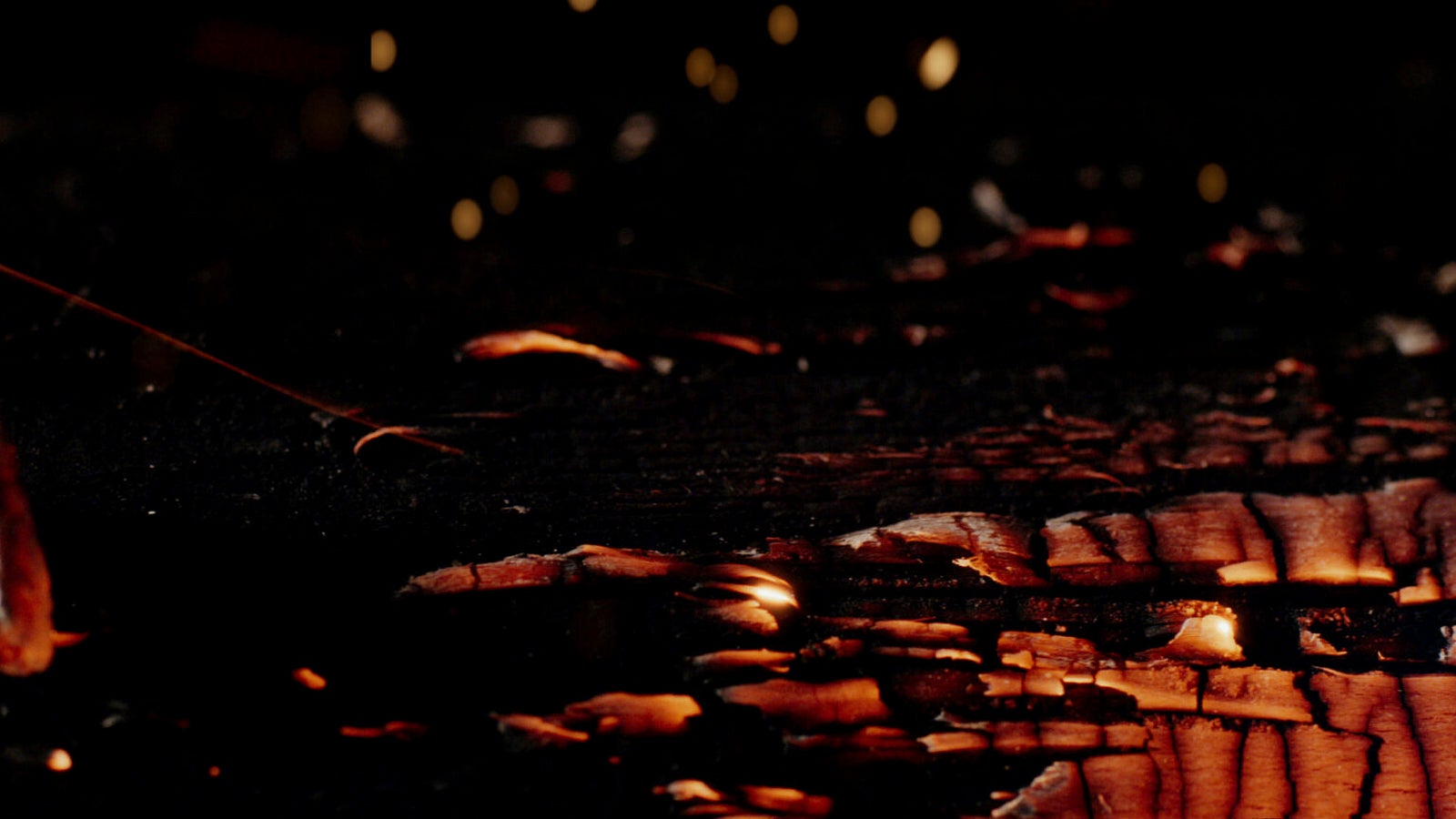 SonyCine:
Are there any specific shots that you think suited the camera really well?
Isaac:
I always think of the ember shots, where it kind of transitions into the burning wood. We had a couple of blow torches and we're hitting that wood. And the fact that you're getting detail in the highlights through the glowing, red-hot wood, in addition to holding detail through what is essentially charred wood, which is black, and you're not losing any of that, that was a good indicator of the latitude.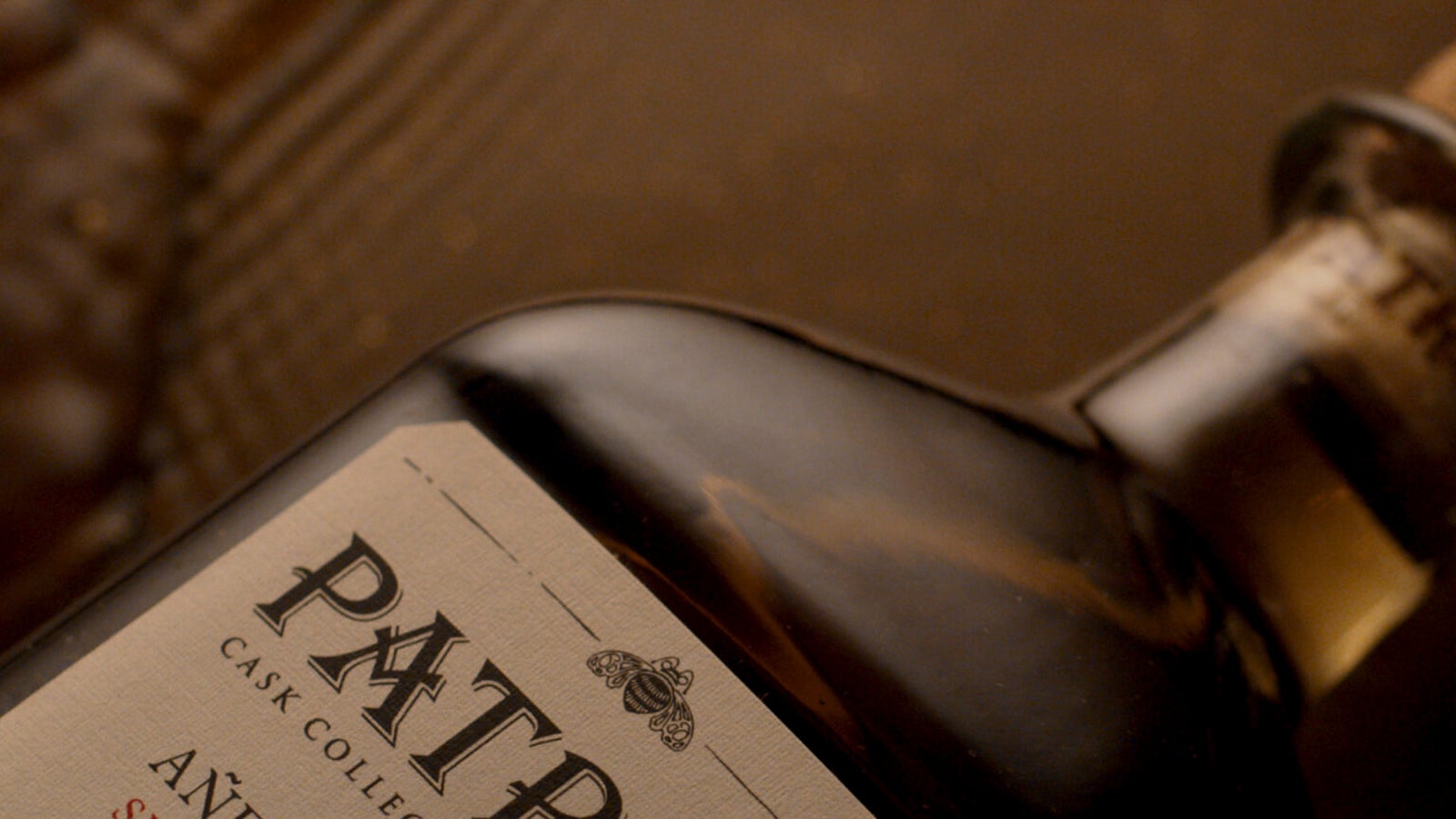 Other than the hero shot at the end, I think that's probably my favorite, but in the middle, there's a shot of the bottle in the sherry with the liquid lapping up against it. And it's a pretty monotone shot in terms of just a few colors playing through. But you have a lot of fidelity, a lot of variations in tone and gradients.
And that last shot, I think it's my favorite, that also shows a good latitude. You're still getting those same really lowly lit elements all the way up to the highlights on the glass. This one was primarily also Rotoscope, but a lot of the Roto work was done by pulling luma mattes and things like that. There was enough fidelity in the glass to pull luma mattes off of when doing the Roto extraction.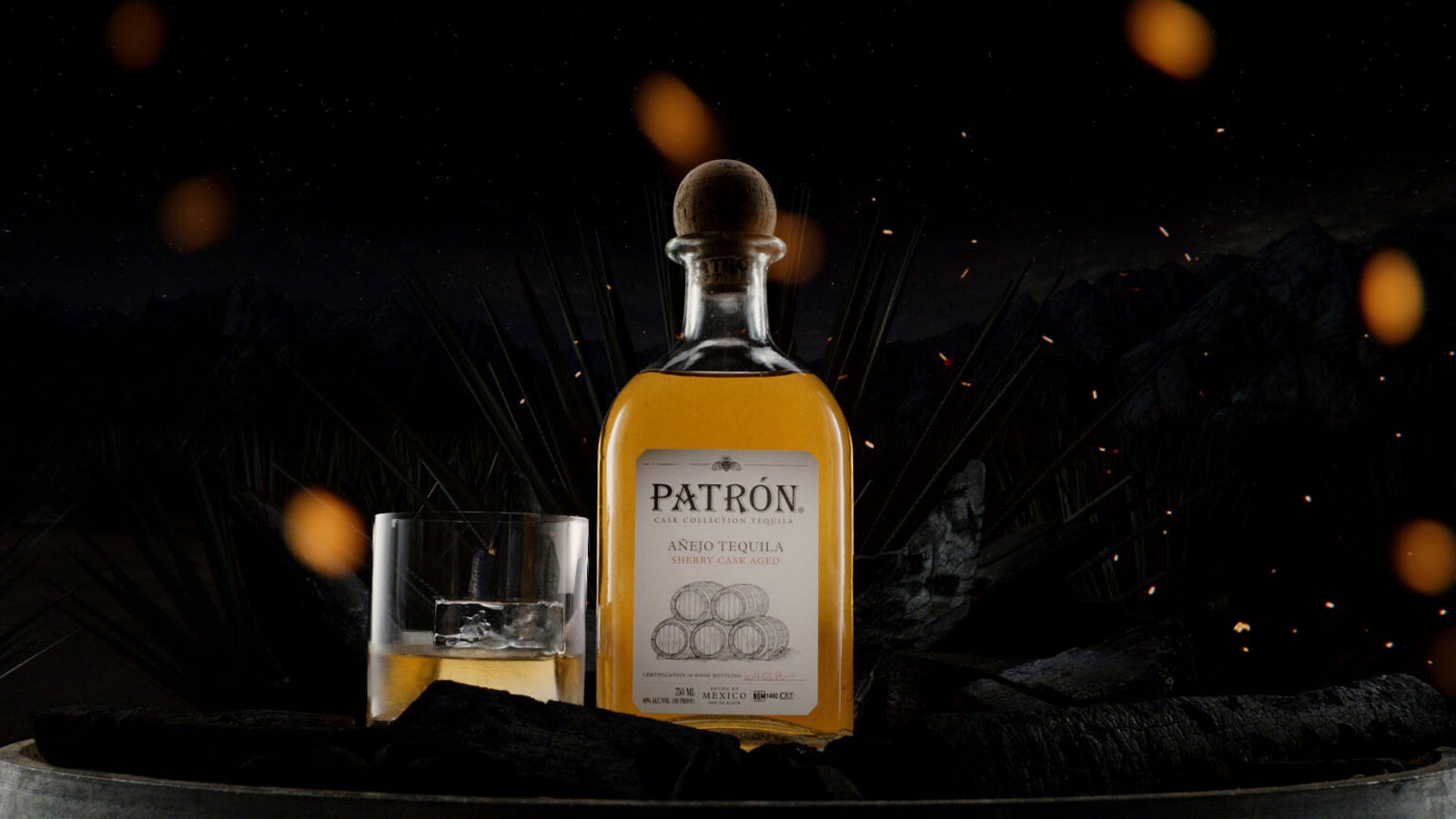 SonyCine:
So what I'm hearing is that you really liked the files from the VENICE for compositing and VFX work.
Isaac:
Absolutely. I've done probably in terms of VFX centric type work, about three or four jobs recently, where on one I did a shot that was a full CG forest shot on blue screen. And that was an environment recreation, keyed excellent. And then the McDonald's work, that's also environment replacement - also super easy to key the footage. So yes, definitely, in addition to looking great, it's also one of those cameras that I just love from a post perspective in terms of the flexibility, color pipeline workflow, the ability to pull keys and have the bit depth and latitude to push in the grade.