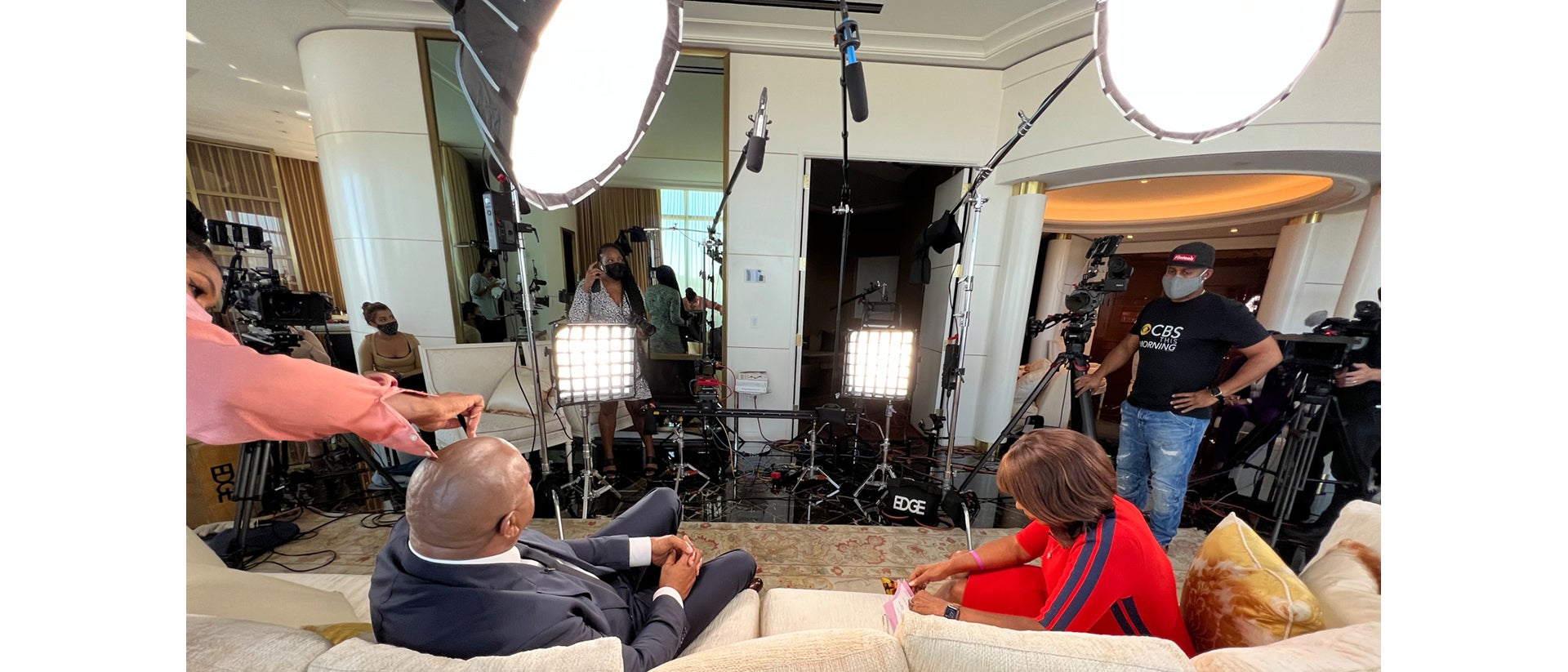 https://77snszqv.media.zestyio.com/_BERLIN_IMG-0164-1920.jpg
01.14.2022
01-14-2022 - Case Study, Gear, Technology
DP Carlos Cortes Pushes the Envelope to Give Television News a Cinematic Look with the Sony FX Series
By: Tanya Lyon
In the land of run and gun news, CBS News West Coast director of photography Carlos Cortes is one of a kind. With more than 25 years of experience in television production, Cortes has worked with everyone from CNN to Disney to The Tribune Company. An expert in getting the shot, Cortes has covered every major event in recent history, from protests to natural disasters.
But he's doing more than just that. Trained as a filmmaker at Southern Illinois University, Cortes brought to CBS his fine eye for framing, and passion for prime lenses and shallow depth of field. He geeks out on technology and has an impressive collection of Sony cameras. Most recently, he operated five VENICE cameras for Oprah's exclusive interview with Adele. And on a typical day, Cortes is likely to reach for one of his FX series cameras while working on features for CBS This Morning while covering the likes of Kevin Hart, Halle Berry, and Magic Johnson.
We sat down with the director of photography to discuss his passion for bridging the gap between TV news and film, how he overcomes the obstacles of the fast living news business and what drives him for change.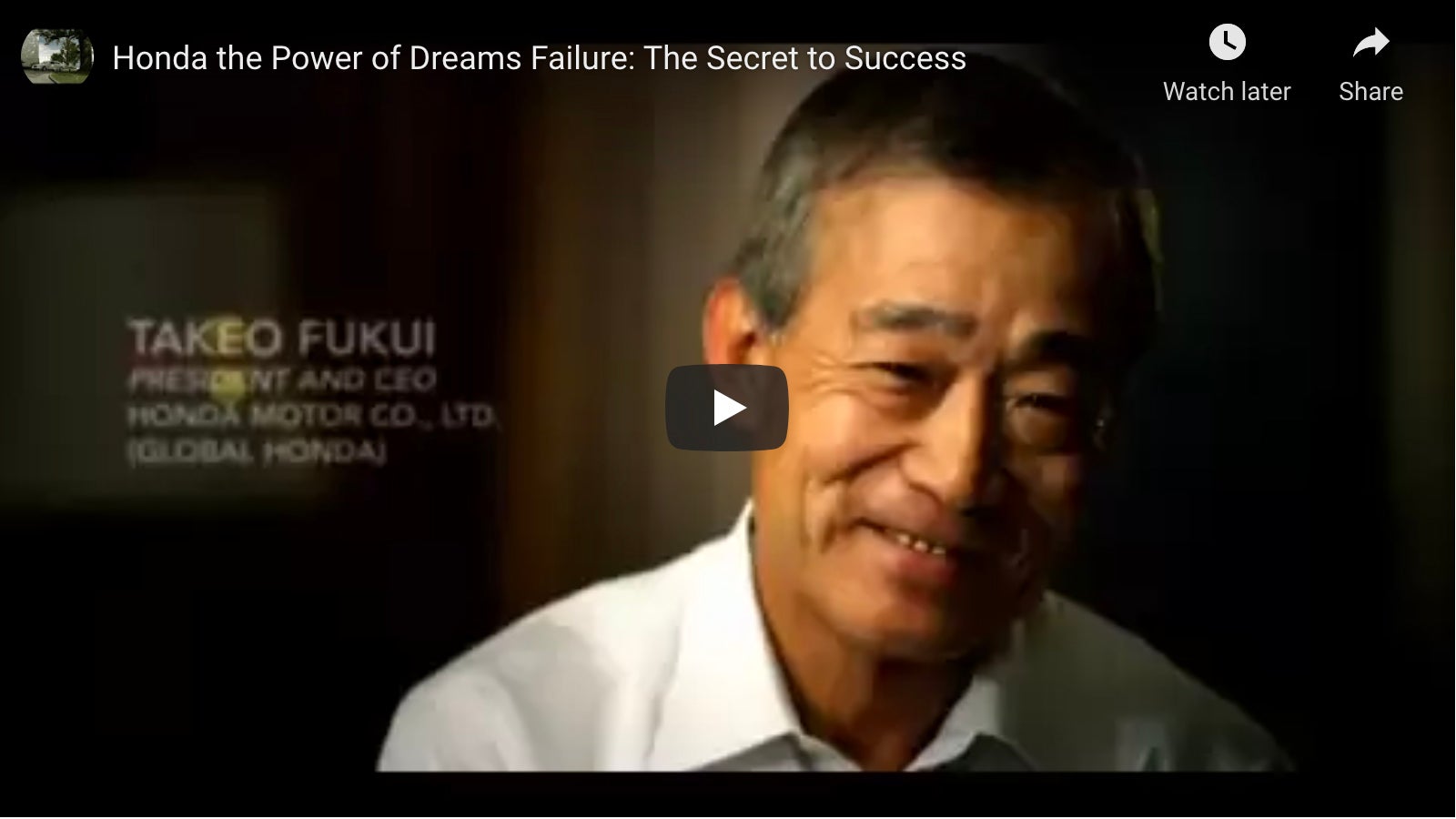 Tanya Lyon: Where did you get your inspiration to shoot the news in a more cinematic or documentary fashion? Was there a piece that inspired you?
Carlos Cortes: About 20 years ago, I saw a short film from Honda called The Power of Dreams and Failure. It's about how Honda started as a motorcycle company and had to fail a million times before they got it right. To this day, it is one of the most inspirational things I've ever seen as far as my cinematographic style in the news business. Because when we think news or documentary, we don't think pretty. We just think, "Oh, okay, it is just going to get on television." So when I watched that video the first time, I immediately found something that was in my thought process all along. And I decided to dedicate my career to changing how we shoot in run-and-gun.
Click here to watch the The Power of Dreams and Failure.
TL: But the world of TV News is more about getting the shot, rather than being cinematic because you just don't have time, right?
CC: The television news is a brutal business. Its tight deadlines and limited resources make it very difficult to shoot beautiful images. Most of the time, you are by yourself and have to manage every aspect of shooting without a lot of set-up time. We don't get to site survey, so we don't know what we're going into. We don't get the seven, eight hours to set up that you might have in film. Sometimes, it can be an hour or hour-and-a-half. So we just solve the problem on the move.
For example, on a movie set, even though there are many lights out there, they're usually all motivated lights. They're usually all coming from a window or coming from under a door, where that light could normally be coming in. You don't normally see that in television news. They put up lights and they're not motivated lights. A lot of times, they'll just blast the light on somebody and just get them on television.
TL: Your work always looks incredible. Can you talk about your process for going on-site and getting that perfect interview set up?
CC: You have to improvise! You cannot just use the gear that is given to you by the news engineering team. I use stuff that I own and mix it in. Because I want to brand a certain look when it comes to my work. Usually, when we go into a location, whether it is a site survey or the day of shooting, the first thing I'm looking for is the size in my role. The reason being is I want as much depth in my shots and my singles as I can get. I'm not so much worried about what's in the background as long as I can get the space. So that's the first thing I'm looking for is depth. Then, I think about what I can put in backgrounds, especially color. I try to shoot as shallow as possible.
And here is one of the main reasons why I love Sony, the autofocus of the cinema line. It's like made right for me and what I tried to accomplish.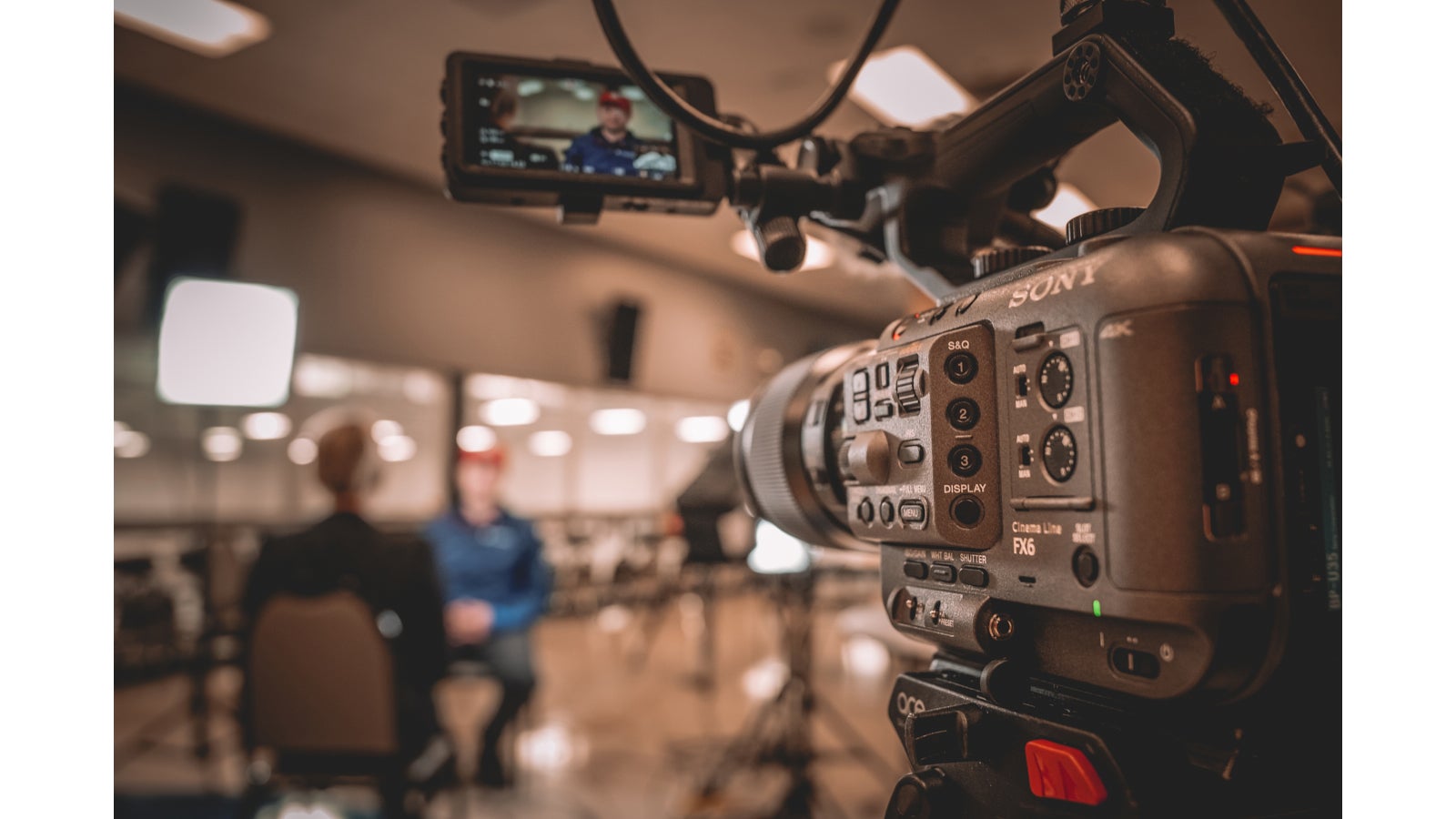 TL: Autofocus is almost a bad word in the cinema industry! Why is it so important for you?
CC: A lot of guys hate autofocus, which I totally understand coming from television and knowing about movies. Manual focus seems the way to go, at least for a cinematic look. But this goes back to resources. Usually, we don't have focus pullers on set. When Sony came out with autofocus, it made my world. Suddenly I could have three or four cameras up and shoot this beautiful interview as a single operator. And I know I can trust the steadiness of Sony's autofocus. That's one less thing to worry about, and it's a huge thing for me.
TL: I think that is what is so shocking to me - that you would be managing three or four cameras by yourself! You've worked at the high end, like the Adele interview, and you bring that to your day-to-day work with the FX series.
CC: Yes, for the Adele interview with Oprah, I was brought on board by Keith Walker. He's Oprah Winfrey's main DP. We had more than a typical TV news budget, time and people for this shoot, and we decided to shoot with five Sony VENICEs. And I'm more than happy we did. I'm sure you've seen or heard it turned out to be such a huge event. I think 12 million people watched it, so we're talking Grammys, Oscars type of viewership, and it was all done by the Sony VENICE, which is fantastic. As far as CBS News is concerned, I've been able to do a lot of big ones lately. We did Zuckerberg with Gayle King a couple years ago. We just did Amanda Gorman this past week and Halle Berry on Saturday.
With Kevin Hart, he has a new show on Netflix that we wanted to report on. My challenge once again was to take the news aspect and just try and make it look as cinematic as possible. I used two FX9s, two FX3s, and one FX6. We shot at his Laugh Out Loud Studios in LA and I decided to do the interview in his podcast studio. My other option was he had a built background, a wooden background that said Laugh Out Loud Studios, but I didn't want to put that behind Kevin because putting a person's company behind them is almost putting the picture of themselves behind them, so I didn't want to do that.
The two keys were shot on the FX9, on 135mm glass. Then, the wide shot was maybe on a 20mm, and then I shot a profile. I'm big on profiles, if they work for people. Everybody doesn't have a great profile, but sometimes I can do profiles, and that was my FX3.
Essentially, I just needed some texture in the background because I knew I was going to shoot it very shallow. Kevin had a 'Happy 40th Birthday' sign in his office, in the warehouse and I just put that up there. I just lit that and got some texture behind it. So, for me, I'm not really so much worried about my backgrounds because I know I shoot shallow, but I am worried about the depth. This was a great location because it was a huge warehouse and I think by putting that rug down, that helped my sound technician because their voices weren't bouncing up against a hollow ground which you normally hear in those warehouses. Then, for the walk and talk, which was great, they used a lot of it actually, where Kevin showed Gayle around his studio. We used two FX3s on Ronin gimbals and just walked around with one tight 85mm lens and I was on a wide 20mm Sony lens.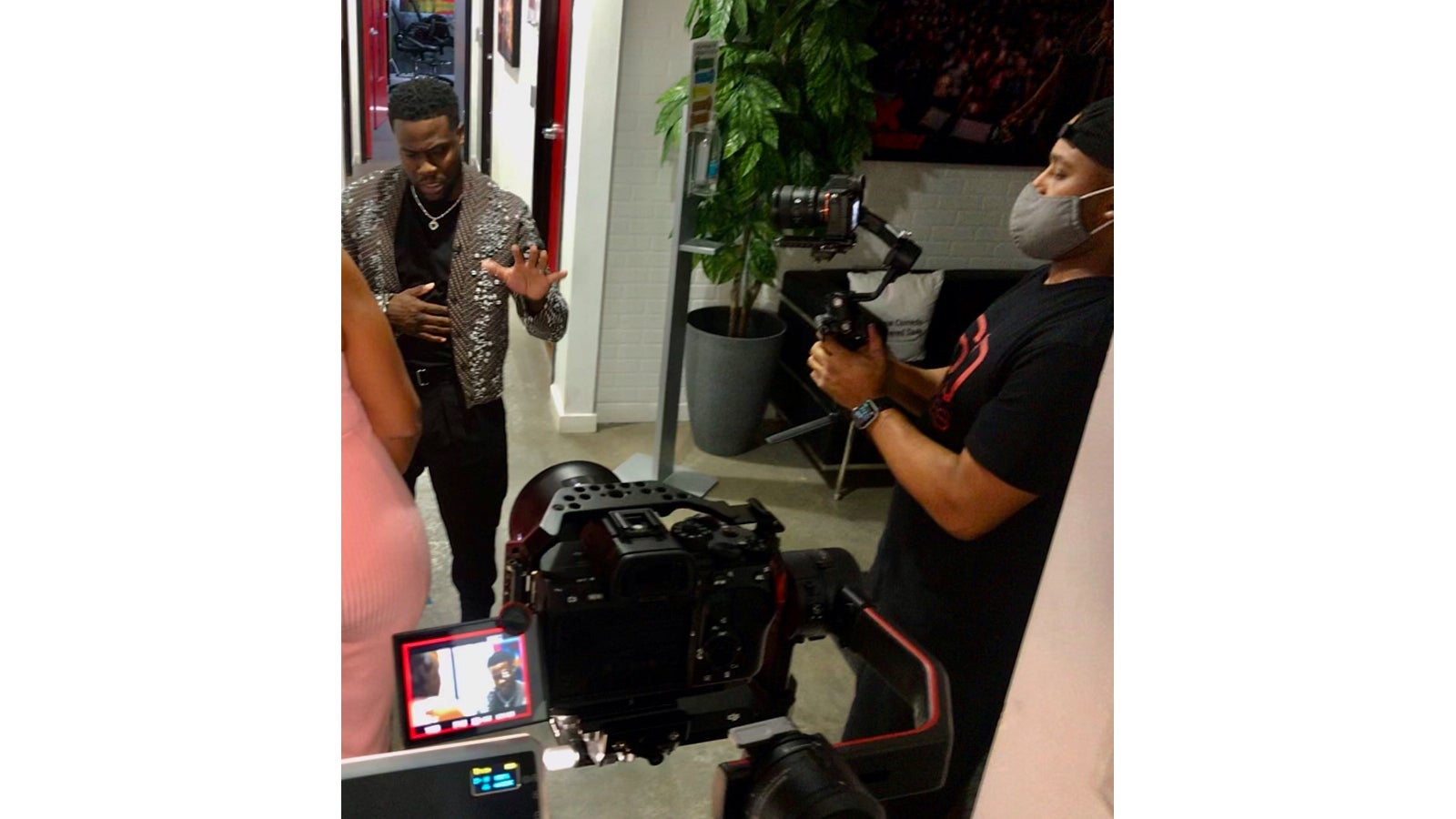 TL: Was that a G Master?
CC: It's not a G master, but it acts like one. It's a beautiful piece of glass, 20 mm Sony f/1.8. A lot of guys don't even know about the lens, but it's a fantastic lens. When I first started hearing about this lens, I did a search on it, and it's this secret that Sony has, this f/1.8. You can buy it from Best Buy and nobody really knows about it. To be that wide and that fast, everybody asks me all the time, is it G Master? I'm like "Nah, it's just a regular Sony lens, but it's fantastic. It's a great lens." I added it to my kit about six months ago, and when you walk with people, it's fantastic. I just did Nora O'Donnell yesterday for the CBS Evening News, and we toured a FedEx location at LAX and it worked perfectly. It was beautiful.
TL: What makes the FX9 and its smaller siblings so relevant for you?
CC: I bought the entire FX line. I own the FX3, FX6, and FX9. I'm huge on matching cameras, and I have clients outside of CBS. I'm huge on color science and cameras that match on the shoot day. Because as great as the best editors and post-production guys are in the world, and they can make anything look whatever, I'm a stickler for that. In my opinion, when you use S-Cinetone and white balance, you can get all those cameras extremely close to matching. That just makes it so much easier for me when I do client work.
The FX9, in particular, really blew my mind, what it can do in different situations, and for different variables. No matter whether its run-and-gun or sit-down interviews, it's always super responsive. For some time I saw the FS7 becoming the number one camera in featured news and documentaries. Now you are starting to see the FX9 just take over. When I bought my FX9 over a year ago, you could buy it from stock. But now, when you go on to these websites, B&H and Adorama, it's always on backorder. I guess that's because now people are finally figuring out that the FX9 is the safe way to go for run and gun. I like that I get to use it for run and gun as well as sit-down interviews.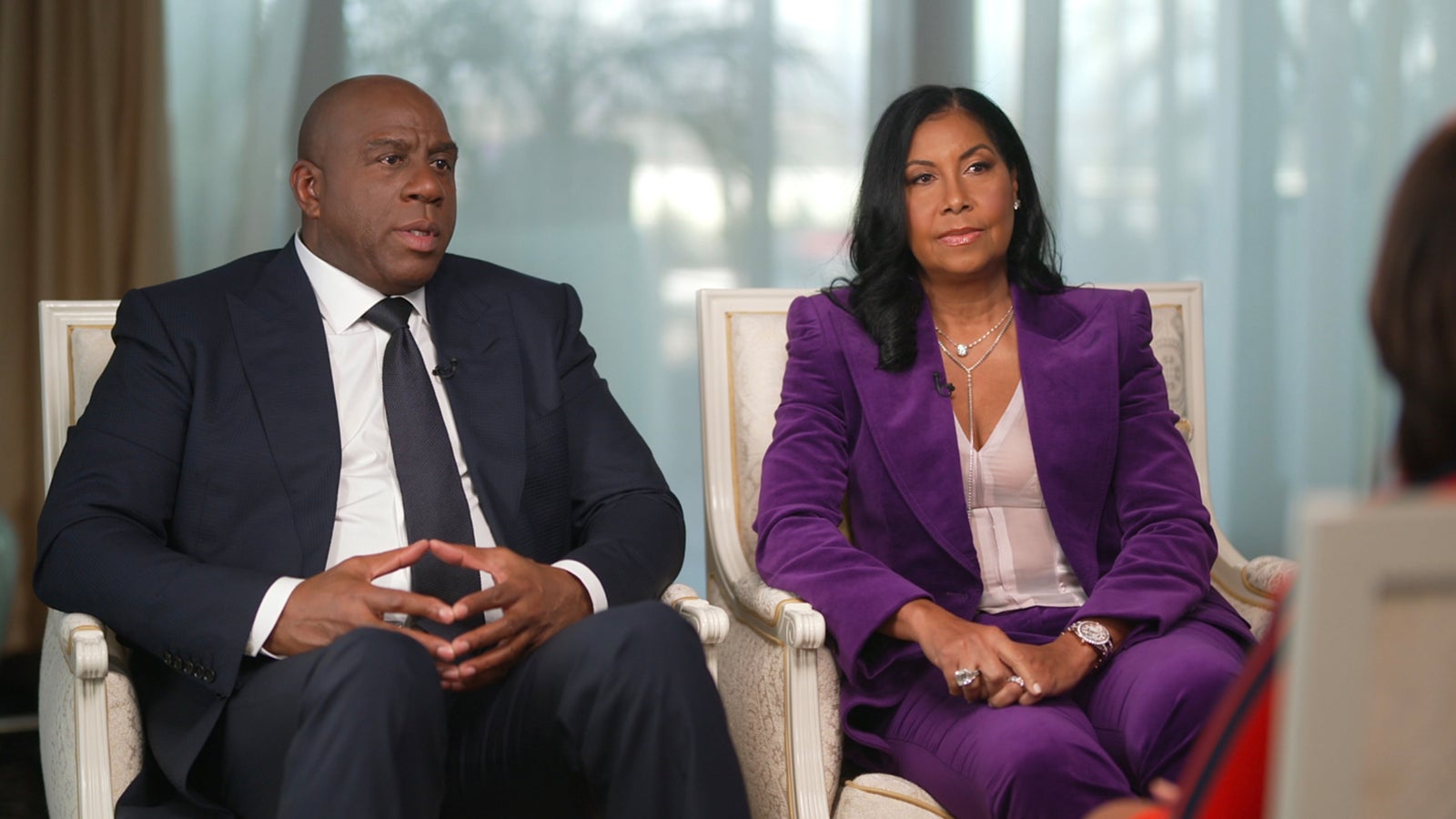 TL: Why did you upgrade from FS7 to the FX9?
CC: First reason for sure was the full-frame sensor of the FX9. It's just absolutely mind-blowing for the price. The reason why the FS7 was so great is because the look of the FS7, and it was a little bit lighter than a lot of big-time ENG cameras. But to be able to, basically, put a full-frame sensor in the FS7, that's essentially what has happened. So you take that full-frame sensor, and then you add the autofocus. For guys like me, the FX9 is probably the closest thing to a perfect camera when you operate on a smaller budget.
TL: Thank you, Carlos.