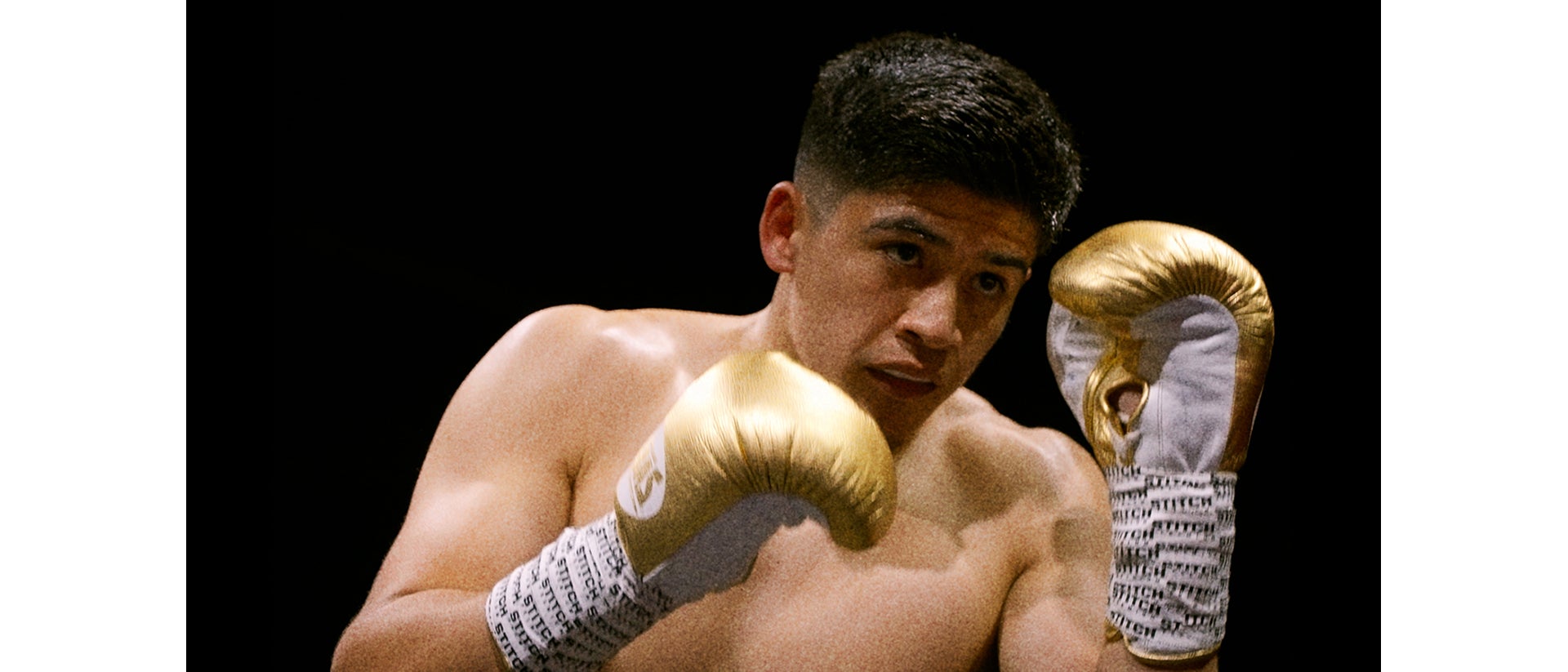 https://77snszqv.media.zestyio.com/Banner-Laz-1920.jpg
04.23.2021
04-23-2021 - Case Study, Gear, Technology
EL REY - A Short Film - Shot on the Sony FX3 and FX6 Cinema Cameras
By: Jeff Berlin
When Sony asked me if I'd like to create and shoot a project with the new FX3 and FX6 cameras, G Master lenses, and mix the footage from the two cameras together seamlessly, I thought, great, I have just the subject for this film.
I'd been wanting to shoot a boxing film for a while, but it wasn't until I connected with Javier Zinzun Jr., a manager of fighters, that I found the right subject and the message I wanted to convey – one of dedication, work ethic and humility.
Lázaro Lorenzana is a fighter on the rise who trains hard and packs quite a hook. Láz and his father, Ruben, live in San Diego, California and almost every afternoon, they cross the border to Tijuana, Mexico so Láz can train with his coach, "Drift" Cortez.
For EL REY, my friend and fellow DP Adam Feuerman, and I traveled a few times with Láz and Ruben on their daily trek to Tijuana.
Since we were such a small crew, just Adam and I except for our day shooting at the Maywood Boxing Club in Los Angeles, our goal was to also keep our gear simple and minimal. Both the FX3 and FX6 allowed us to maintain a small, unobtrusive footprint at the gym, and on the streets of Tijuana. With the exception of the weigh-in and the night of the fight, we shot solely on Sony G Master primes, Sony Zeiss primes, and the new Sony FE C 16-35 T3.1 cine lens.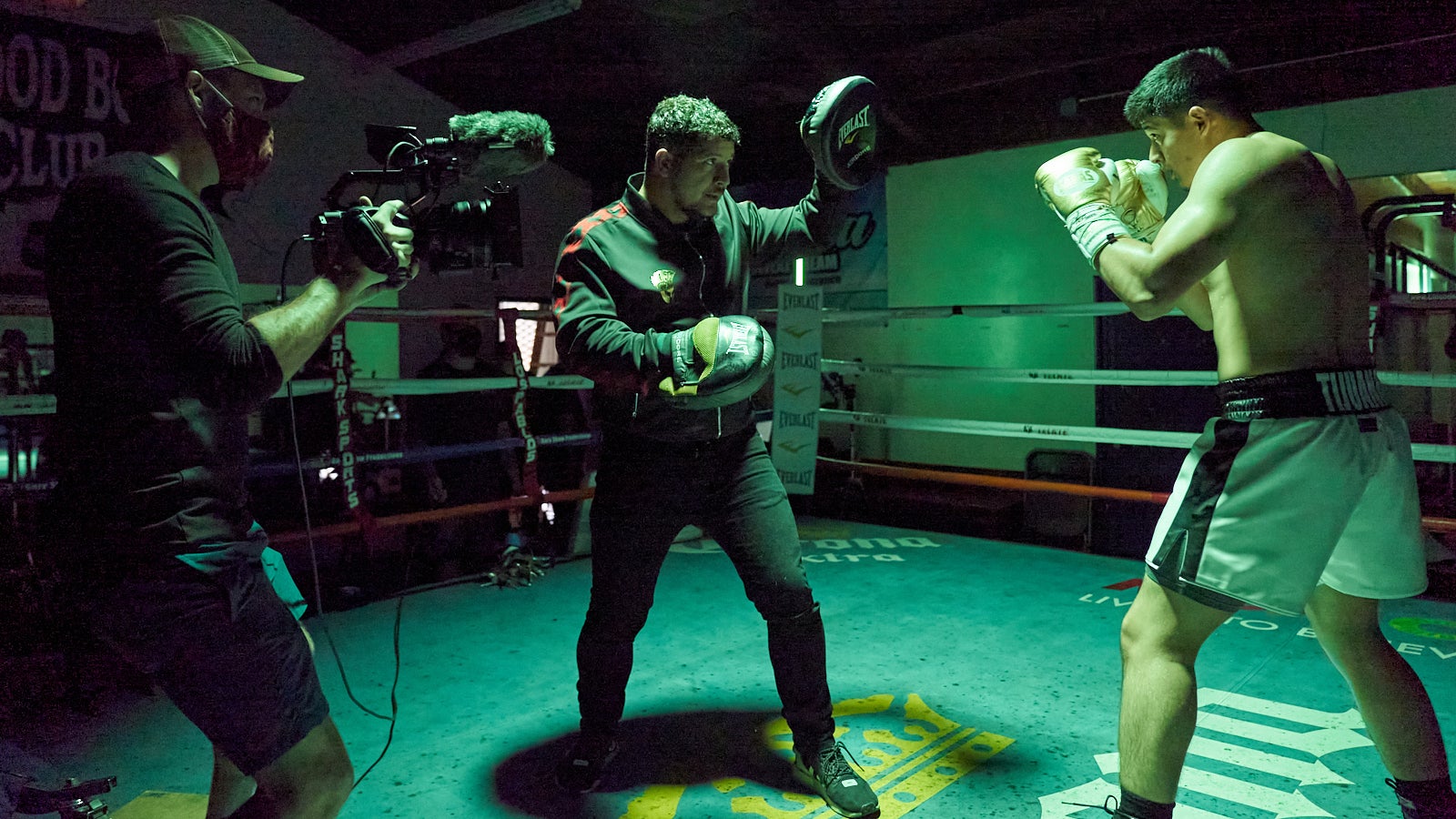 Though Sony doesn't officially publish dual base ISO values for the FX3, which we used almost exclusively in Tijuana, it's known that both 640 ISO and 12,800 ISO are the values for S-Log3 and we mostly stayed at one or the other depending upon conditions. We shot everything in the FX3 set to XAVC S-I and XAVC-I in the FX6, S-Log3/SGammut3.cine with both recording a 4K 4:2:2 10bit file at 24p with the exception of the fight scene, which was shot at 30p to give it a bit more of a TV-like feeling.
Both cameras were set to full manual and we set exposure by referencing the camera's histogram and monitoring where our highlights and mid-tones fell. Unlike when using S-Log3 in previous versions of this and other Alpha cameras, we did not overexpose. We did run with different shutter angles as desired.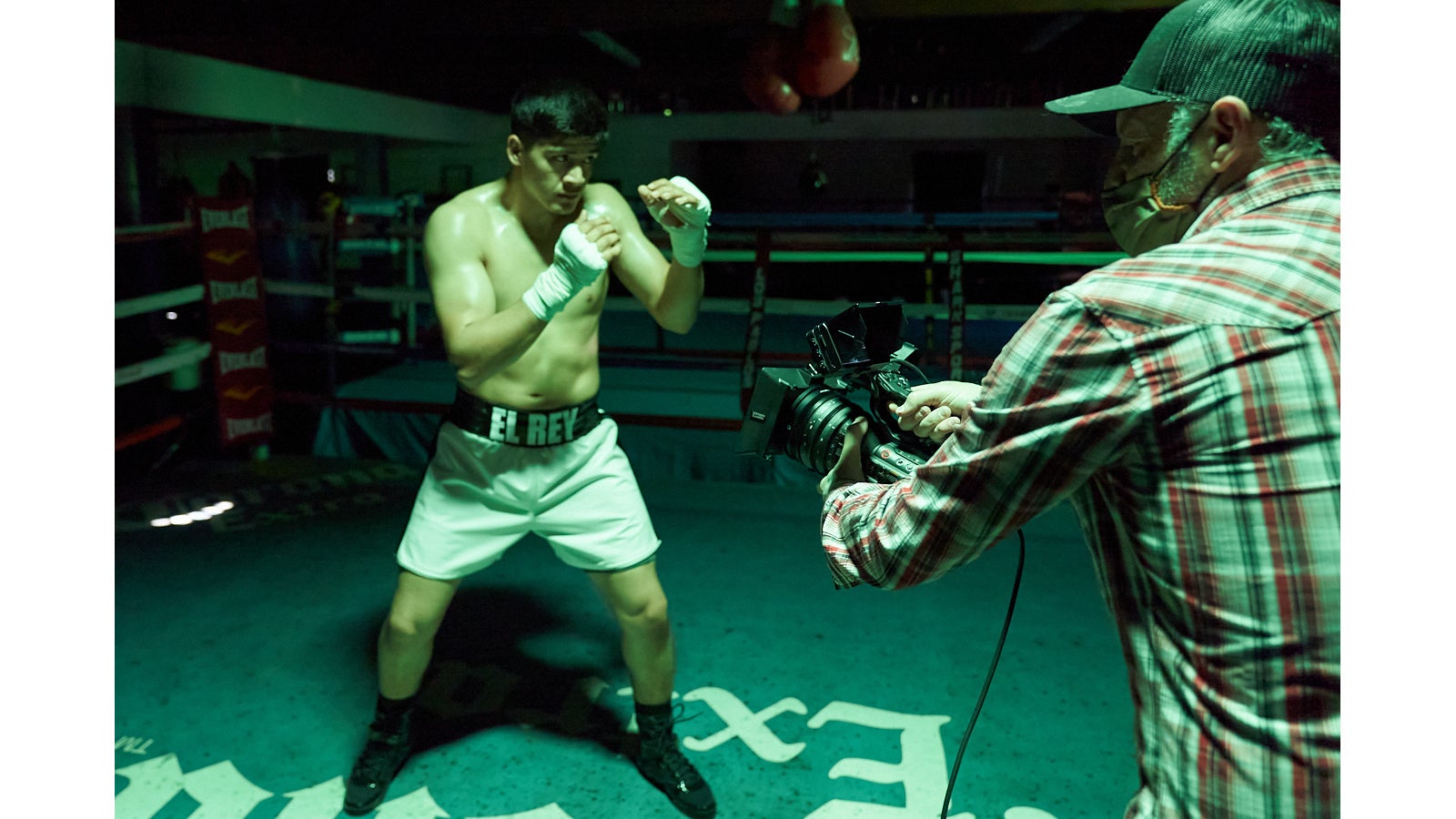 In post, we enhanced the TV-like feeling of the fight footage by adding some grain and texture, enhancing the toppy highlights even further, and running that sequence in a 4:3 aspect ratio in the final cut to make it feel a bit more like 1970s sports television. The rest of the film is in a 2.0-1 aspect ratio. We edited in Final Cut X and color was done at Technicolor in DaVinci Resolve with our colorist, S.P. Arkle.
At the grading session, we were quite impressed with the extent to which we could move the footage. Having produced and shot a number of projects on previous models of a7 series cameras, from the a7R II through the a7S II, all with 8bit files, the increase in bit depth to 10bit pays huge dividends in the grading suite, increasing creative flexibility.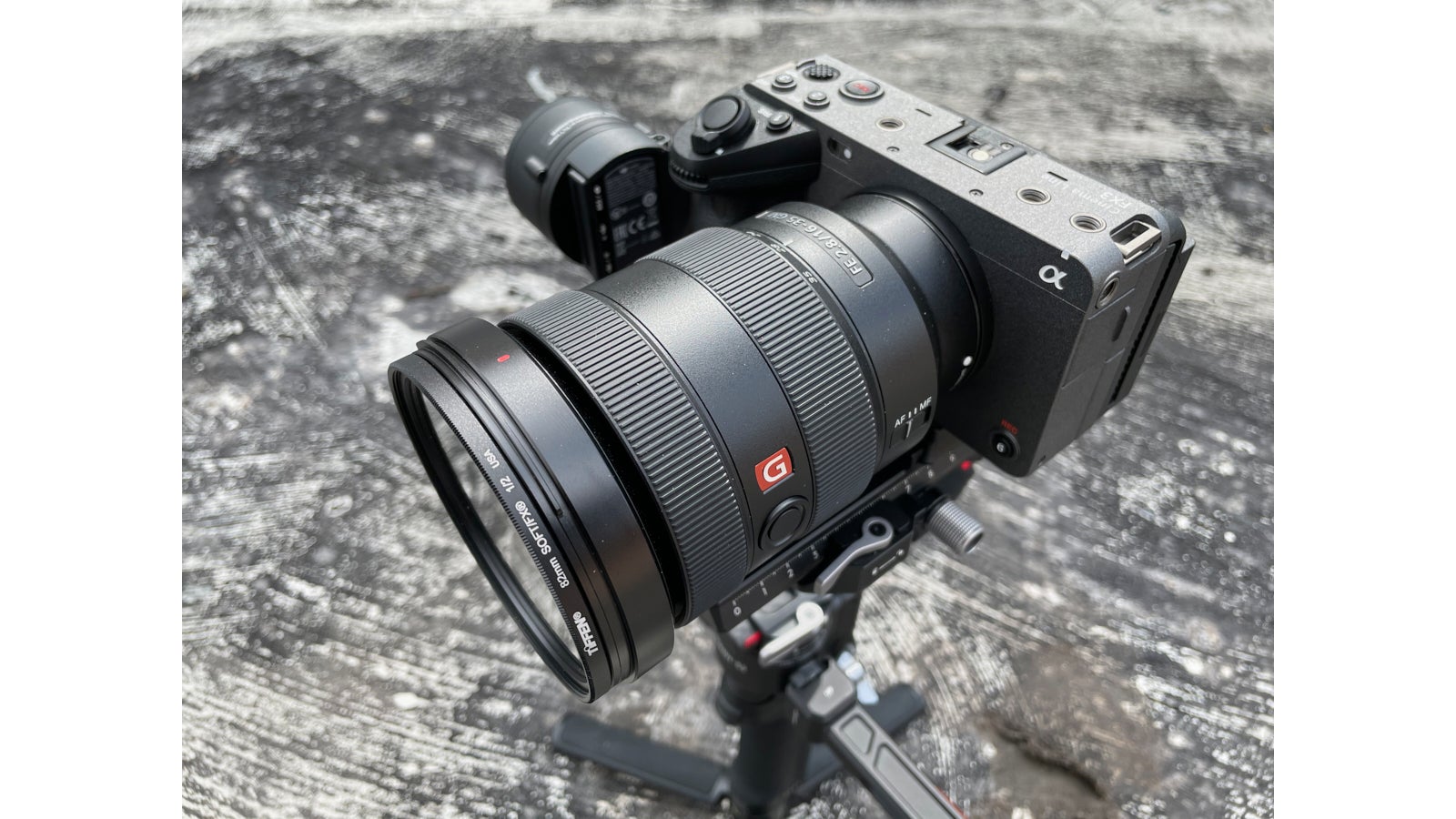 Of course, the FX3 and FX6 will also export a 16bit RAW file to an Atomos Ninja V or Shogun 7, which will record that file as 12bit ProResRAW. However, recording RAW would also have increased the size and complexity of our build, increased power management demands, and increased post-production workflow complexity so we decided to not go that route. Adam, S.P. Arkle and I are all quite impressed, and satisfied, with what we achieved recording internally. We think the internal 10bit, 4:2:2 codec we recorded in looks great.
Indeed, my philosophy for selecting camera / lens packages is that I choose the combo that is right for the job, for the mission. As such, since I wanted to keep to a compact and minimum build for this go round, I felt it best to keep things lean, like recording internally and leveraging the FX3's and FX6's autofocus capabilities with native lenses for the best possible performance without compromising image quality. We didn't always use autofocus, but we mostly did, and it was very reliable.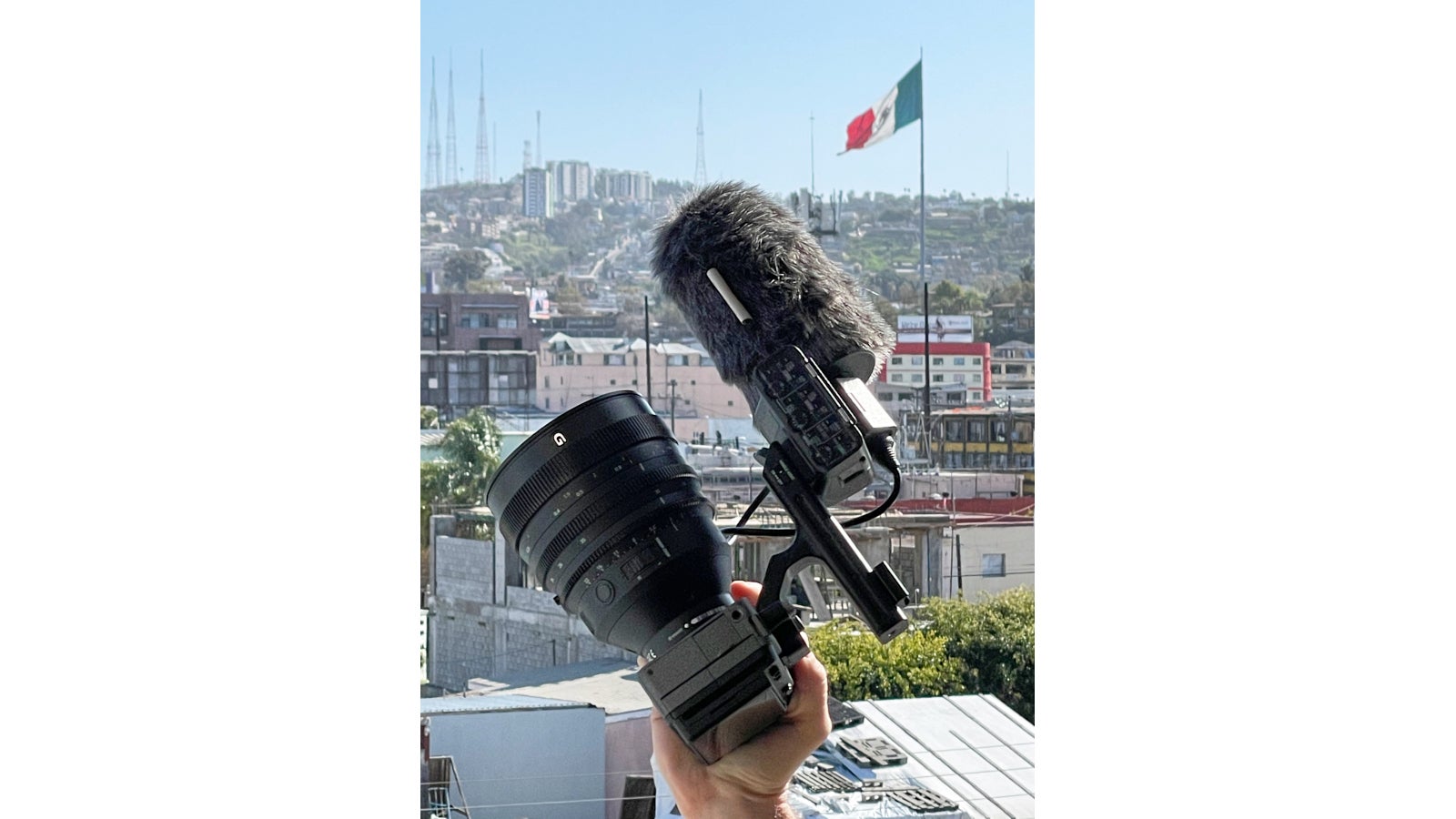 One lens we particularly liked was the new Sony FE C 16-35 T3.1 cine lens. We had it on hand for a pick-up day in Tijuana and our Los Angeles shoot day, where we made some of the more styled interior shots in the film, creating a more blue/green fluorescent-like atmosphere in the boxing club. That lens, paired with the Wooden Camera Zip Box Pro and Tiffen Black Diffusion/FX and Soft/FX filters we were running on everything throughout the shoot, really helped the footage from that day turn out exactly as we had imagined.
In recent years I've felt that we are seeing a true democratization in filmmaking, where the tools necessary to make great looking films are becoming more and more affordable and accessible. The FX3 and FX6 fit squarely in this category of affordable tools that helps filmmakers realize their creative visions without compromise.