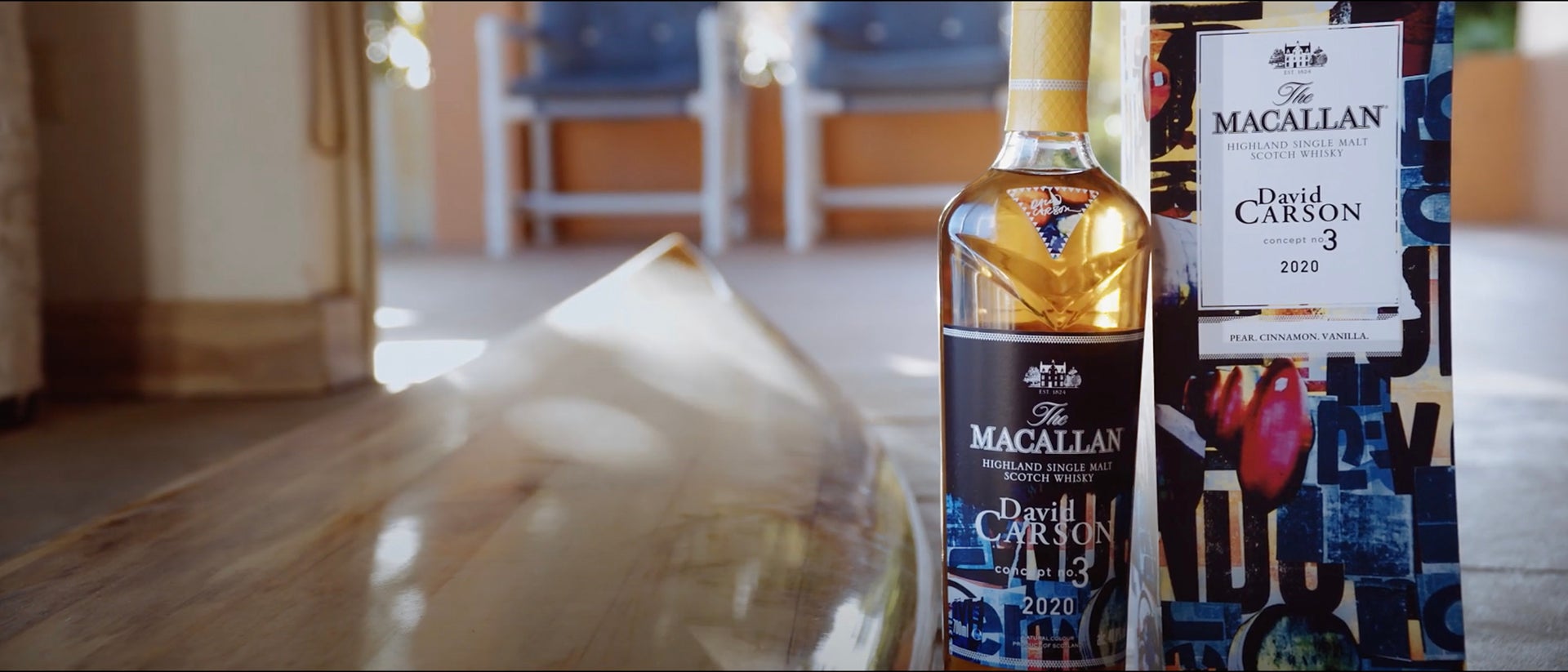 https://77snszqv.media.zestyio.com/Banner-Mac-1920.jpg
08.18.2021
08-18-2021 - Case Study, Gear
Filmmaker Peter Sagnia Shoots Sony FX9 to Bring Macallan Whiskey's Concept Film to Life
By: David Heuring
Peter Sagnia is a man of many facets – director, cinematographer, music composer and writer for stage and screen. A native of London, he works mostly in the Caribbean, where he continually searches for ways to highlight the unique talent and flavor of the region. His credits include Antillean Green Card, Mixed Blessings, Consumed, That Which Is Needful and Preciosa, the last of which focuses on the topic of human trafficking in the Virgin Islands. For spot and promotional work, his clients include NBC, FOX, UNICEF, Pizza Hut and many more.
His most recent project is a short film commissioned by Macallan Whiskey, the third and final part of a series of films that profile artists engaged by the distiller to create original artwork as part of an innovative ad campaign. "Concept No. 1" featured contemporary surreal artists, and "Concept No. 2" featured Whiskey Maker and DJ Steven Bremner.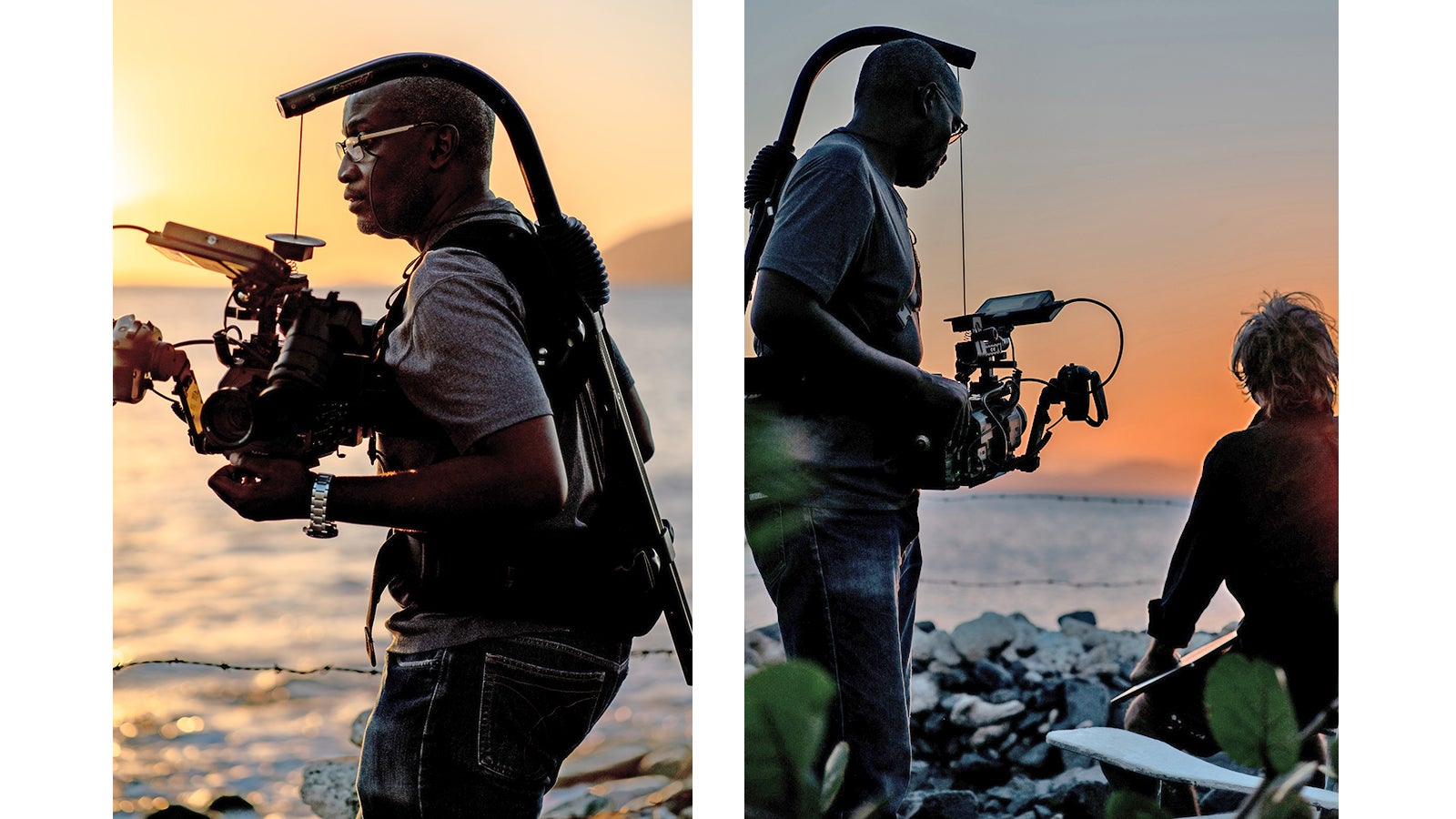 "Concept No. 3," Sagnia's film, features the iconoclastic graphic designer David Carson, who talks about his journey as a creative artist and how his process led to the fine art prints created for the campaign.
Carson is one of the forefathers of modern graphic design, known for his pioneering "grunge typography" work as art director of Ray Gun in the 1990s, and winner of a coveted AIGA Medal, the most distinguished honor in the profession of communication design.
The voice-over includes Carson saying, "Get more of yourself into whatever it is you're doing – and do something nobody else can do – that is creativity," and "The best work comes from trusting your intuition and your gut and what your heart is telling you. That's when you're going to enjoy your work more and the work is going to have more impact on the people who see it."
That advice that applied to Sagnia's project as well. The assignment included capturing point-of-view shots from the surfboard as well as footage of Carson working in his design studio and enjoying sunlit, magic-hour beach strolls. Carson notes that during his visit to the Macallan estate in Speyside, he appreciated the company's deep relationship with the natural world and its effect on the whiskey. The spontaneous and cinematic imagery in the final piece underscores Carson's own bond with nature as an avid surfer. "To interact with nature," says the artist, "it's strong stuff."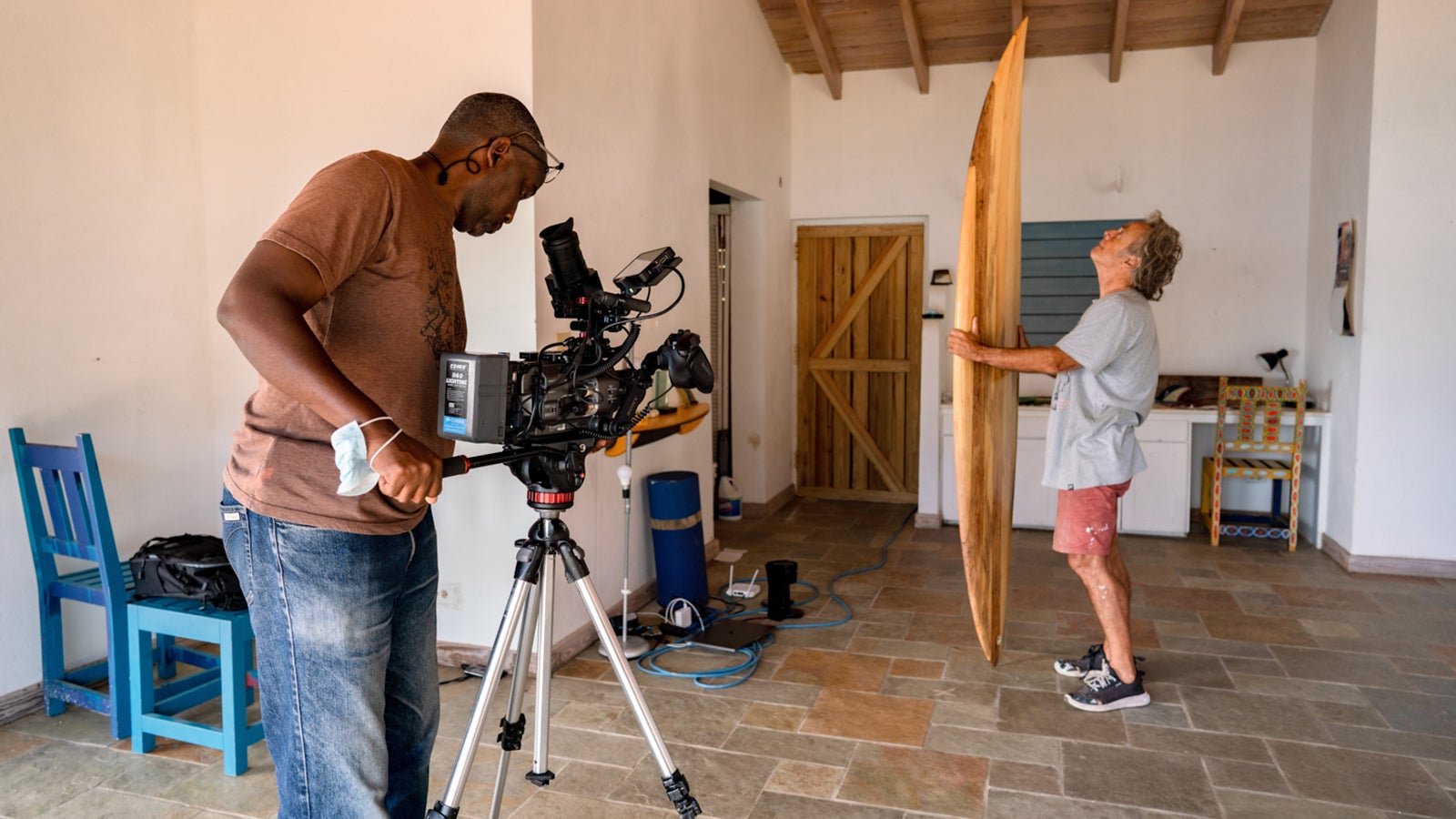 According to Sagnia, "The overall concept for the film was to give the audience a feel and perspective of David Carson's creative process. The agency wanted us to capture him in his 'zone' while he was working and surfing."
Sagnia sold the producers on the idea of using the Sony FX9 6K Full-Frame camera, which he has used often on previous projects. The camera was especially useful given the relatively remote Tortola location.
"I knew that we would be going into territory where we could not travel with a full lighting kit, so we would have to rely on natural light, even indoors," he says. "The house location did not have any electricity. There was a generator at the property, but that was just an added headache we really didn't need. We ended up using the generator only to recharge batteries."
Further complicating matters was a mandatory week-long quarantine, which left Sagnia and his team a mere three days to get as much footage as possible. Most shots were done at 60fps at 4K resolution. The main lens was a Sony FE 24-105mm f/4 G zoom, chosen in part for its autofocus capability. That required the camera to be used in Super 35 mode. Sagnia also carried two old favorites – manual Rokinon 35mm and 14 mm lenses, "just in case."
"It was very much a run and gun project," he says. "The talent was pretty unpredictable, as artists generally are, so we had to just be ready at a moment's notice. But once we got going, he was really wonderful to work with, and was very open to direction and ideas. I had no special filters at all – the lens flares all happened naturally with the sunlight hitting the lens."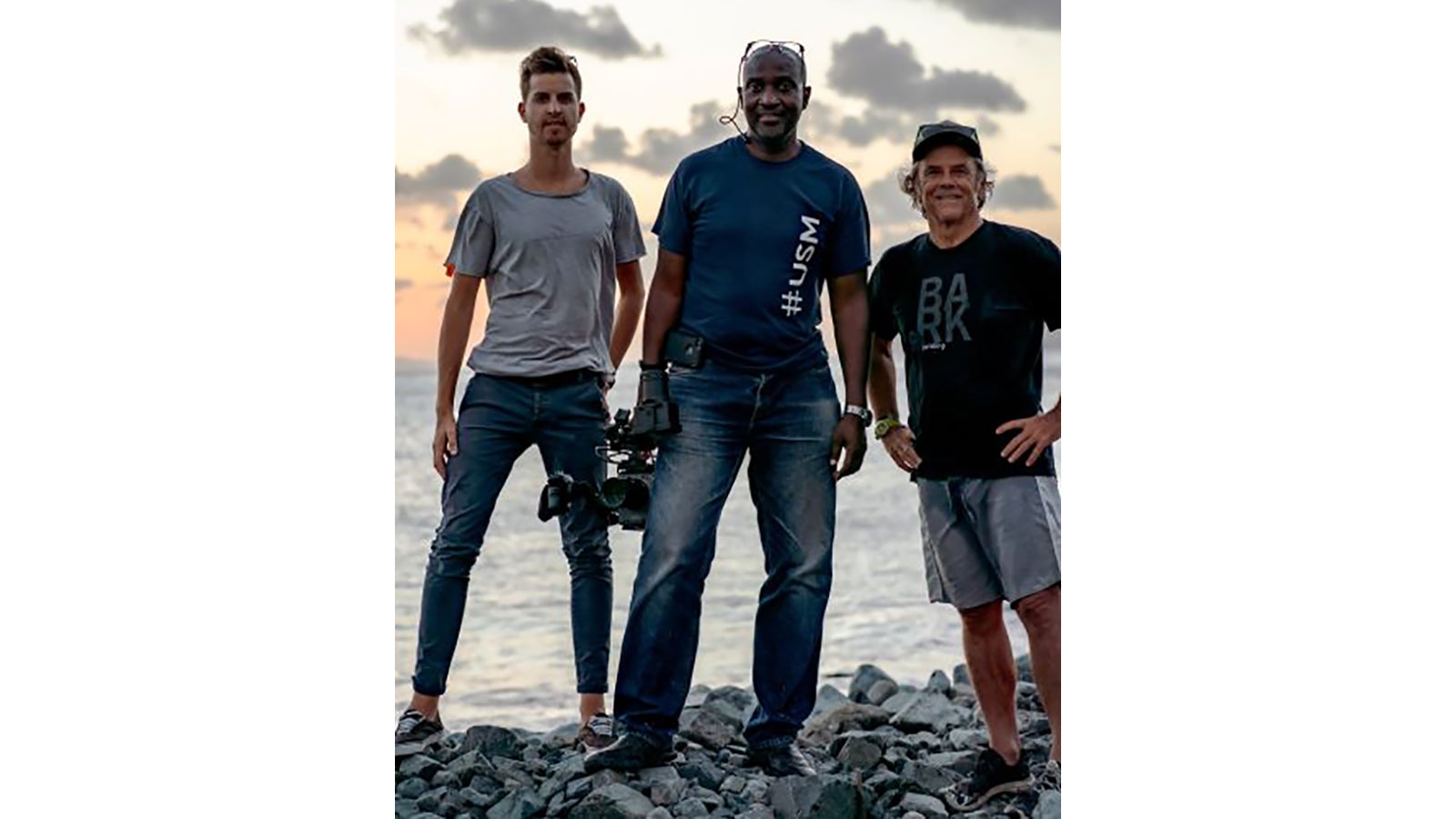 Sagnia has a long history with Sony cameras. "I used the F100 in 2011, and then moved on to the F3, but I never quite learned to grade it properly," he says. "Then I moved to the Sony a7S II, which just blew my mind for a mirrorless camera. That camera did several jobs for me. A couple of years ago, I picked up a Sony FS7, which in my eyes just went to a whole other level. I was so attached to the FS7 that I was reluctant to try the FX9. But when I did, and used S-Log3/S-Gamut3.cine, it was very comparable to high end cinema cameras. I love the dual base ISO, so I assigned a custom button for that. It's really a great camera. The color science is beautiful. I color grade with Joel Famularo LUTs, which pair like a hand and glove with the FX9 and FS7 footage."
Concept No. 3 was introduced by Macallan in July 2021 and will be widely available starting in August. The accompanying art prints are available through the Macallan website, and the elegant short film has been getting rave reviews. Sagnia is currently working on a forthcoming miniseries.