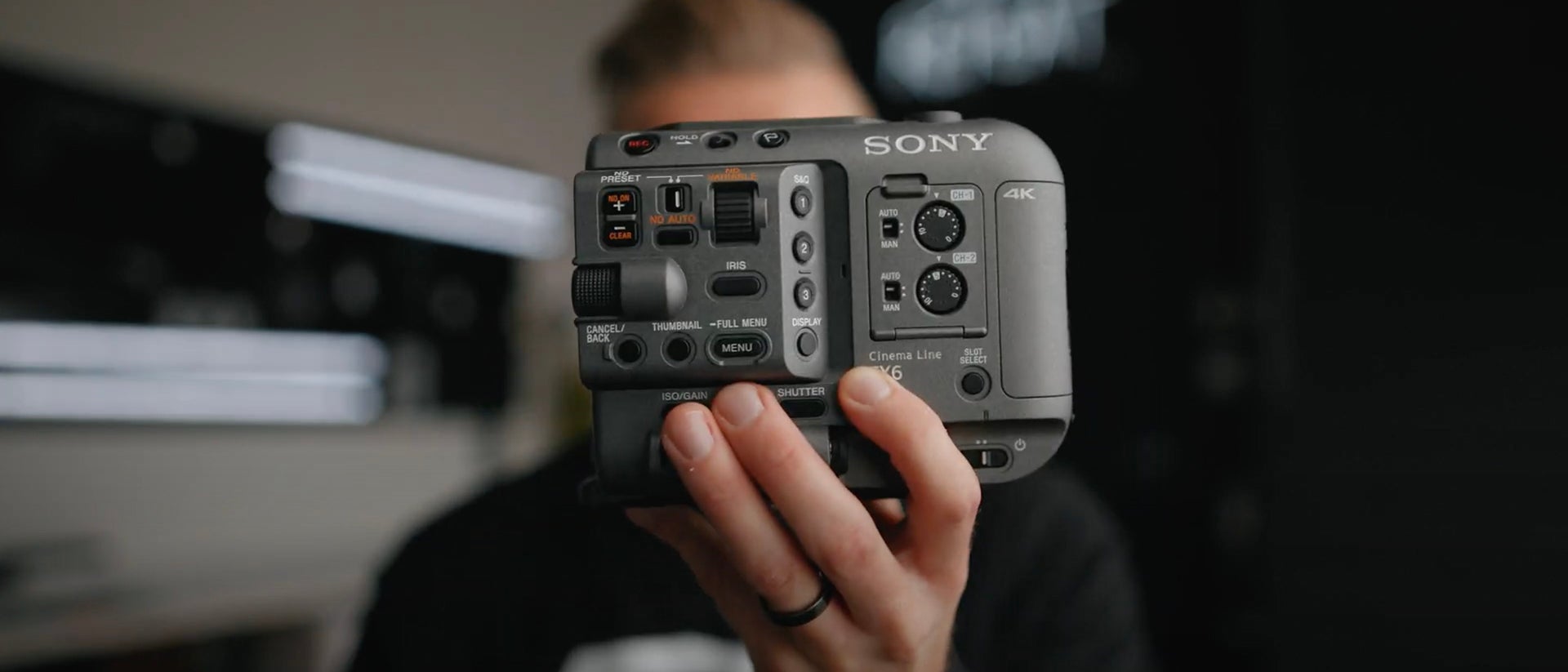 https://77snszqv.media.zestyio.com/Product-1920.jpg
11.18.2020
11-18-2020 - Gear, Technology, News
FX6 Hands-on Review Roundup
By: SonyCine Team
The new full-frame Sony FX6 offers filmmakers and content creators a wide range of advanced features in a compact and light, cinema camera body. A number of filmmakers, content creators and news organizations had an advance look at the camera. Here are a few, select reviews.
"4K up to 120 FPS in 10-bit 422. The best lowlight in the game with a dual base ISO setting of 12,800. Crazy-high bitrates up to 600 Mb/s. Beautiful dynamic range. But with the FX6 you also get S-Cinetone colors like on the VENICE, and built-in variable ND filter, XLR inputs, SDI out, timecode, yes, even timecode, all in a tiny cinema camera body that might just be one of my favorites ever."
"It's hard not to recommend this if you're looking to get a cinema camera, or your first cinema camera. The FX6 should be really high, if not at the top of your list. It's such a versatile camera. It might just be the best documentary camera ever because of how capable it is, yet still having a small and lightweight design. You could easily film a pretty high-end music video on this thing. Narrative work, weddings, you could even travel with this because it is so light. I could even vlog on this. I could literally vlog on this because it's so small and lightweight."
Matti Haapoja
"If you want to fly it on a gimbal, you can do that easily on even a one-handed gimbal like the DJI RS2 thanks to the size of the camera when stripped down."
"You can output Ultra HD signals simultaneously from both SDI and HDMI ports while recording internally, and you can independently control whether they show the onscreen display and menus over those ports, or not. And if you're using Cine EI mode, you can now enable MLuts on the SDI / HDMI output without affecting the VF monitor, and vice versa."
"With S-Cinetone, the color is the right mix of pleasing and accurate right out of camera. If you need to do something live or have an immediate turnaround, S-Cinetone is an excellent choice."
"If you need more professional features like timecode, SDI output, DCI 4K at true 24p, shutter angle, or even just the features that come with this style of body, like active cooling, and the client-appearing appearance of using a bigger, more professional-looking camera – then you can get all that at a much more compelling price point to the FX9 without really giving anything up."
Gerald Undone
"My biggest draw for wanting to use this over the a7S III is right here – that variable electronic ND. This thing is magical. I can pop on my ND filter and with the press of a button, I can dial in exactly how strong I want that variable ND to be… The beauty of an electronic variable ND is that it's going to have less issues with polarized light."
"If it gets real dark, at ISO 12,800 you can see everything, especially when you pair it with a fairly fast lens. It looks so good, even when you have very little light."
Potato Jet
"The variable ND, which lets you have complete control of your depth of field, you don't have to change your shutter speed, ISO or F-stop and you can still affect your exposure. You have from 1/4 up to 1/128 ND, which is awesome and a feature that I think every camera should have. Sony has done a really good job implementing this feature in both this camera and the FX9."
"Considering that you can match the colors of a VENICE and an FX9 to this camera really easily, this seems like a pretty compelling package. I have to hand it to Sony, they've clearly had a very good year for cameras."
ShortCircuit
"Just like the a7S III, the FX6 can record ProRes Raw externally, but instead of being over HDMI, the FX6 has a professional SDI output, which should work very well with an external recorder like the Atomos Shogun."
"This is a true cinema camera, which means it has all of the filmmaking benefits that traditionally come with one. You can attach the FX6 monitor at multiple points around the camera body depending on your shooting style and preferences. You can keep the camera built up for handheld work, and strip it down for use on a gimbal."
"This camera also takes a page from its bigger brother, the FX9 in that it includes Cine EI and the much-loved S-Cinetone picture profile. If you want a gorgeous image with beautiful colors and wide dynamic range straight out of camera, no color grading required, the FX6 has it with S-Cinetone."
"The FX6 comes packed with arguably the best internal ND filter available in any camera, Sony's variable electronicND. This ND is smoothly adjustable from 1/4 to 1/128, which means it should handle even the brightest days. And you can even set the ND to automatically adjust exposure, so your shutter speed and aperture won't be affected as you film."
Matt WhoisMatt Johnson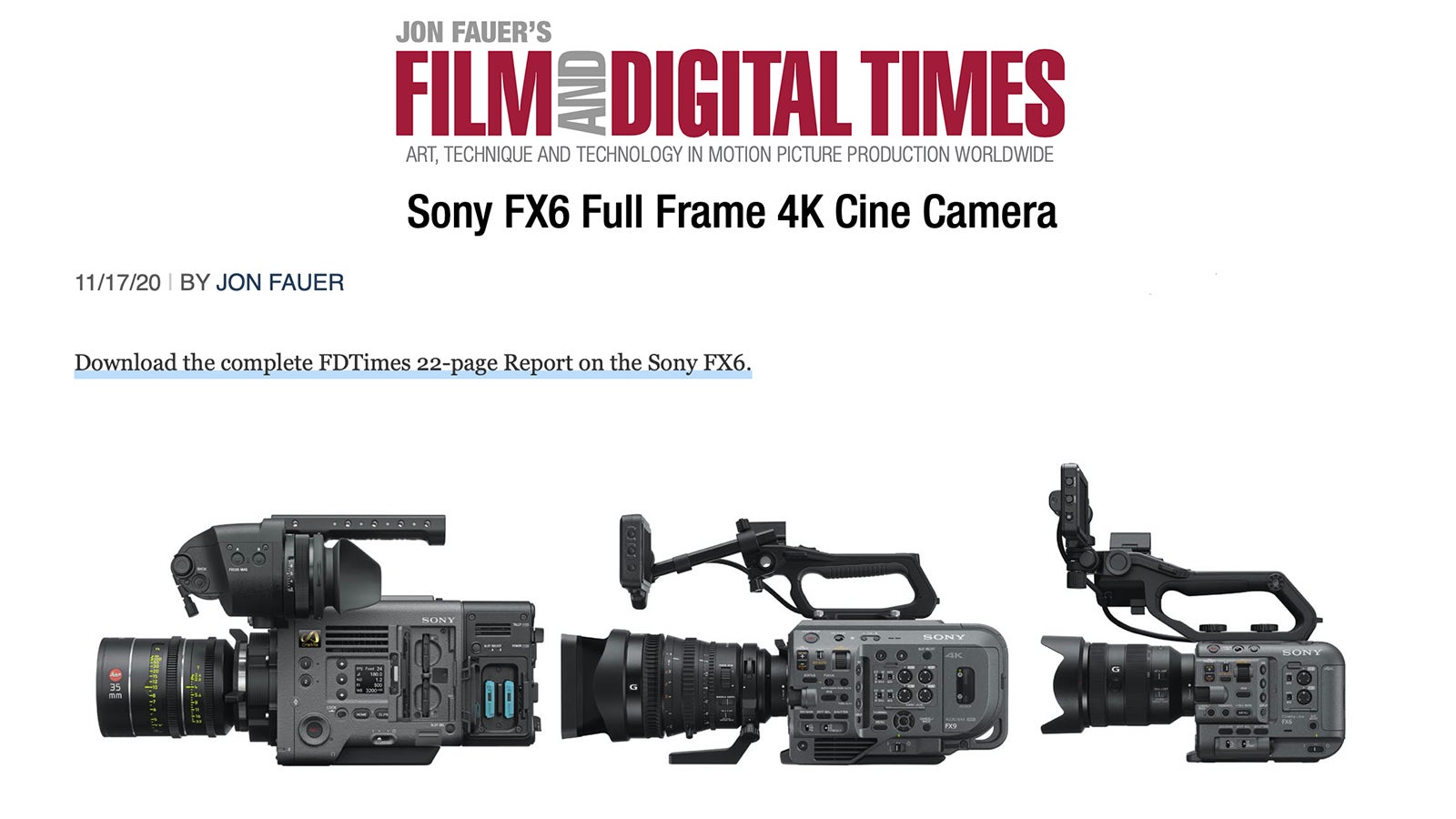 "The Cinema Line is a series of camera products for a wide range of content creators that will bring together Sony's expertise in image quality, attention to detail, technology and passion in digital cinema.
"Cinema Line will deliver not only the coveted cinematographic look cultivated through extensive experience in digital cinema production, but also the enhanced operability and reliability that meet discerning creators' various needs. The new series will extend beyond traditional cinema camera and professional camcorder form factors."
https://www.fdtimes.com/2020/11/17/sony-fx6-full-frame-4k-cine-camera/
Welcome to the future of cine lens design.
Why? Shorter flange focal depth, like the Sony E-mount's 18mm, benefits optical design, especially at wide focal lengths. Moving optical elements with independent internal electronic actuators, rather than mechanical helical threads or cams, enables faster response speed, precision and silence.
https://www.fdtimes.com/2020/11/17/sony-f-ec-16-35mm-t3-1-g-cinema-zoom-lens/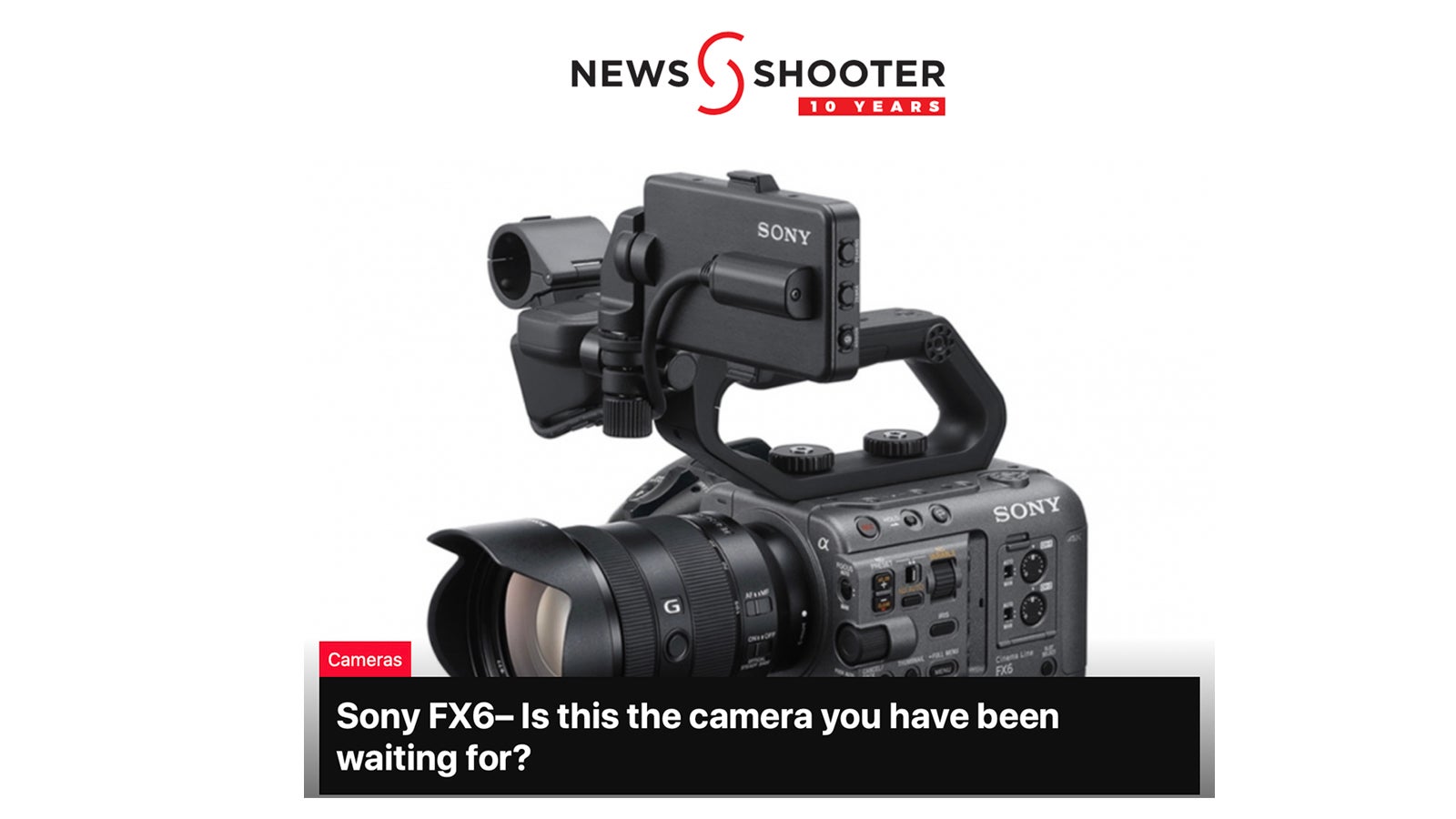 Sony has literally done what a lot of people were hoping they would do. Take a similar-sized sensor to the a7S III and put it into a larger body with XLRs, SDI, Variable Electronic ND, and TC In/Out.
On paper, it is hard to find fault with the FX6. If you wanted an a7S III with electronic variable ND, SDI, XLR inputs, and a more video-centric form factor, then that's exactly what Sony has given you. If you want an FX9 sensor with FX9 features, buy an FX9.
https://www.newsshooter.com/2020/11/18/sony-fx6-is-this-the-camera-you-have-been-waiting-for/