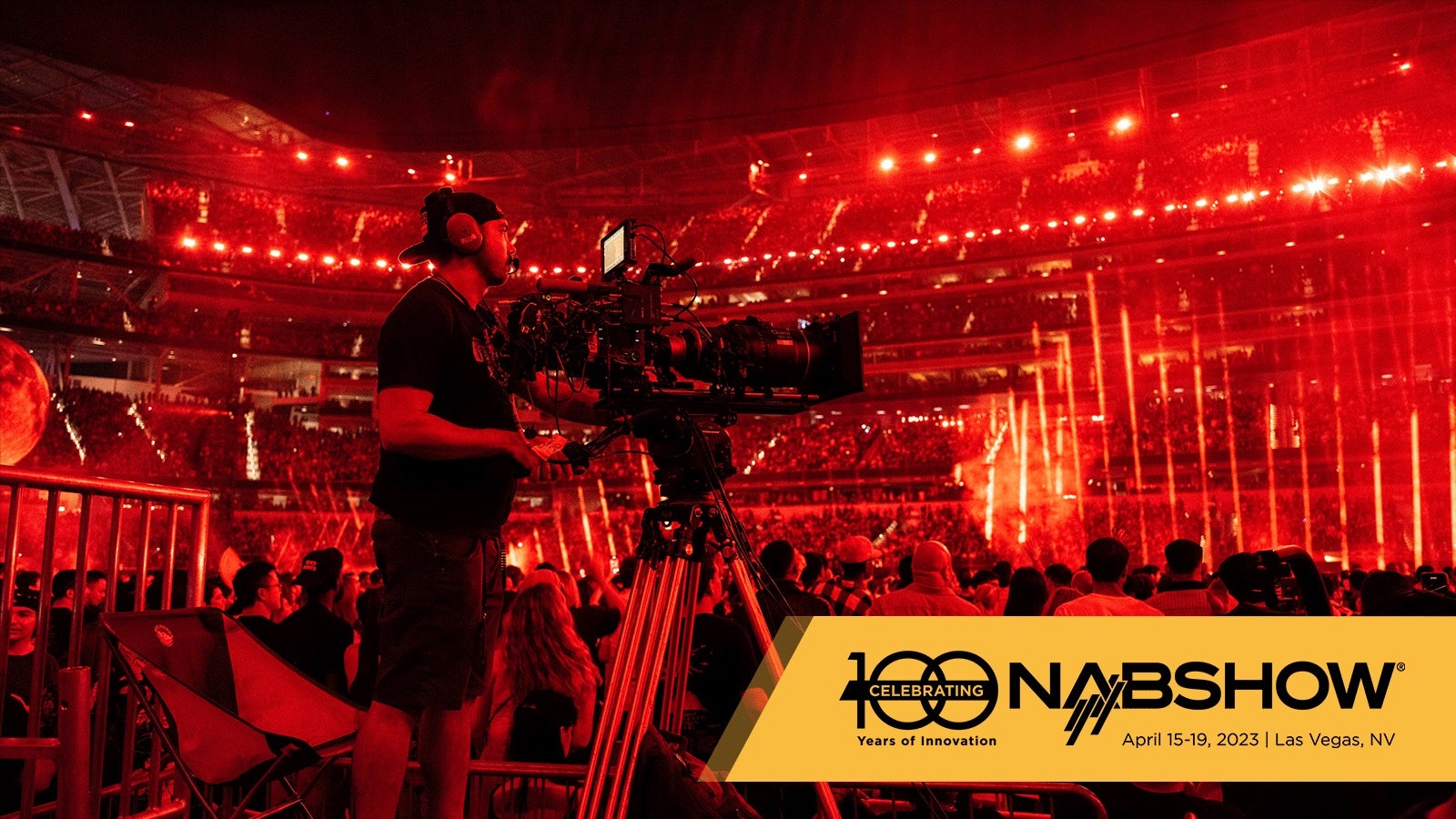 https://77snszqv.media.zestyio.com/SonyCine-2023_04_Sony_NAB_Header_01A.jpg
04.05.2023
04-05-2023 - Technology, News
Join Us at the Upcoming NAB Show Centennial
By: SonyCine Team
This year, NAB celebrates its 100th anniversary and promises to be the most exciting show yet with the debut of highly anticipated new technology and presentations by the best content creators in the world.
In addition to providing demos and interactive experiences with our entire line of cinema cameras, Sony will showcase a 20-foot Virtual Production demo, covering the cinema, multicam and AR industries. We will also offer education panels and Q&A sessions with an impressive roster of award-winning cinematographers as well as the best live event producers in the world. Don't miss the chance to catch these upcoming sessions live and in person April 16-20.
One Sony Virtual Production
Sunday, April 16, 2023 – 10am
Virtual Production is changing the way stories are told. As the only manufacturer of digital cinema cameras and displays, Sony is on the cutting edge of this shifting landscape. The presentation will begin with an overview of the full suite of virtual production tools manufactured by Sony then move on to how Sony Pictures' Innovation Studio and multi-award winning VFX and VP studio Pixomondo use these tools on set.
Panelists will include:
Jason Metcalfe – Sony Electronics
Tobias Andeberg - VP of Software Engineering at Sony Innovation Studios
Chris Probst ASC - Director of Photography, Chris Probst ASC
and Josh Kerekes - Pixomondo.
Gran Turismo
Sunday, April 16, 2023 – 1pm
The filmmakers behind Sony Pictures' Gran Turismo project will discuss how they used the VENICE 2 and the new Rialto to capture dynamic racing footage live in this highly anticipated film set to release this summer.
Panelists will include:
Carter Swan - Sony Pictures/Playstation Producer
Jacques Jouffret - Director of Photography
Tools for Virtual Production
Sunday, April 16, 2023 – 3pm
Join our own Dan Perry as he leads a discussion on the current challenges in virtual production and the tools to address these issues. Perry will be joined by leading experts in virtual production, including Epic Games' Rod Bogart and Lux Machina's Chief Technology Officer Phil Galler.
Cinematic Multicam
Monday, April 17, 2023 – 11am
Join the incredible team behind the world's biggest Halftime Show, and some of the world's biggest live shows as they discuss the latest trends in live production, how they managed to integrate cinema cameras in live television, and their experience with the Sony VENICE 2 and FR7.
Panelists will include Funicular Goats' James Coker and Morgan Kellum, Executive Producer Jordy Wax, and Live Producer Micah Bickham.
For more information on the NAB Show, check out the full event lineup here.