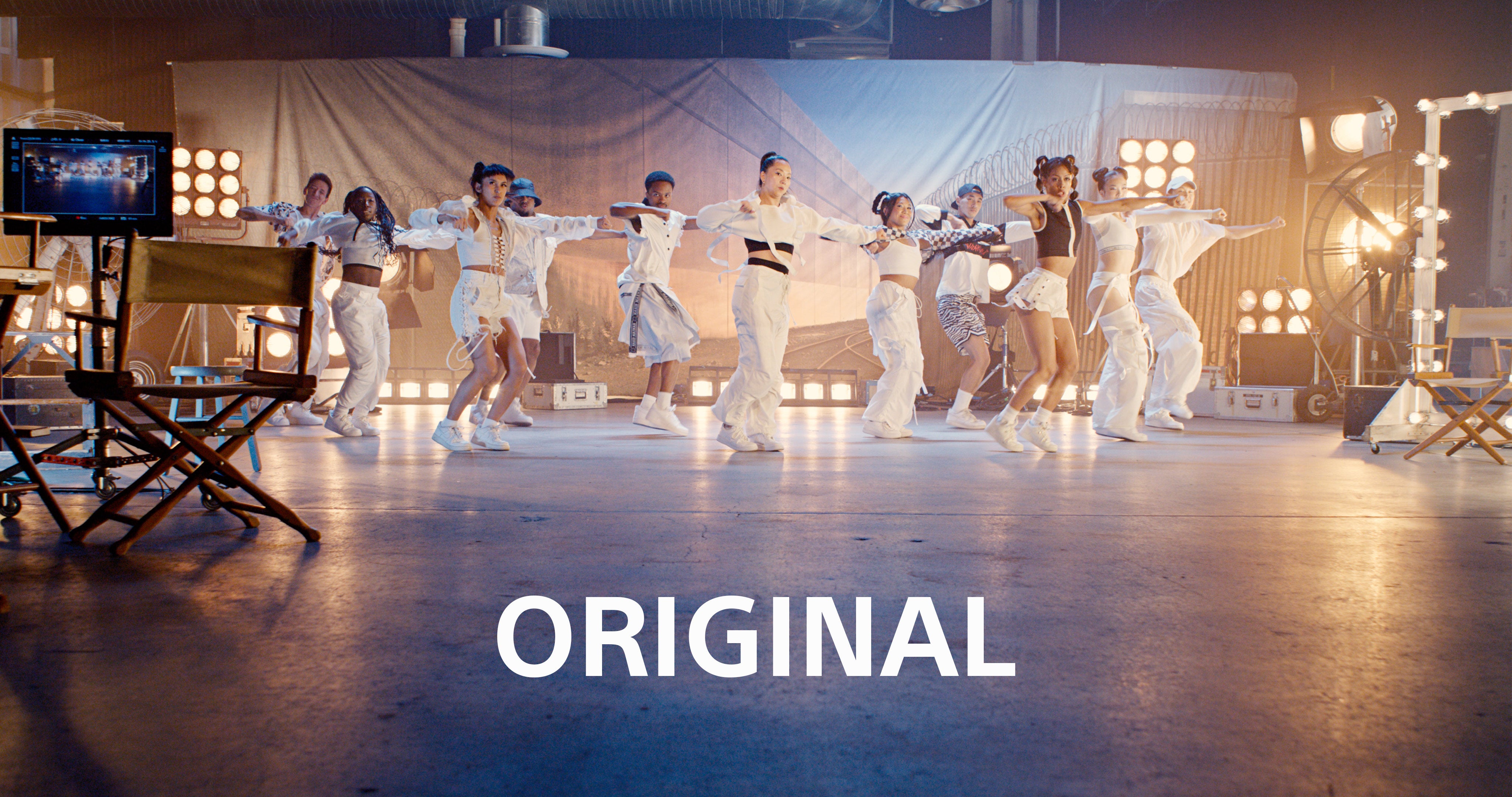 https://77snszqv.media.zestyio.com/sonycine-burano-original-beebe-moon.jpg
09.12.2023
09-12-2023
K-Pop Style Dance Film Shows the Compatibility of VENICE 2 and BURANO
By: SonyCine Team
Unjoo Moon directed "Original," a Sony BURANO launch film. It's an exuberant, high-energy K-Pop style dance "battle" with an original score by Tushar Apte, who has written hits for artists, including Drake and BTS. Moon opted to create a short dance film to highlight the camera's exceptional mobility and cinematic look. She explains, "The whole spirit of this camera is about originality and giving the creator freedom."
Moon partnered with her husband, Academy Award-winning Director of Photography Dion Beebe, ACS ASC on the film. Together, they chose to test how well the VENICE 2 and the BURANO cameras could match when combined with challenging lighting and colors. Beebe shared his experience working with the two cameras.
"We were in a very stretched dynamic range purposefully, and for me, that was very much part of what I wanted to see both in the VENICE 2 and in the BURANO. Moving through the edit, you really were not aware that you were moving from the VENICE 2 sensor to the BURANO sensor back to the VENICE 2. That compatibility, across the dynamic range, color interpretation, and all of those things are important when I'm putting a package together and trying to complement a bigger sensor camera, like the VENICE 2. These two sensors, these two looks, really fall in line with one another."
To watch the high-energy dance film, click the link below.