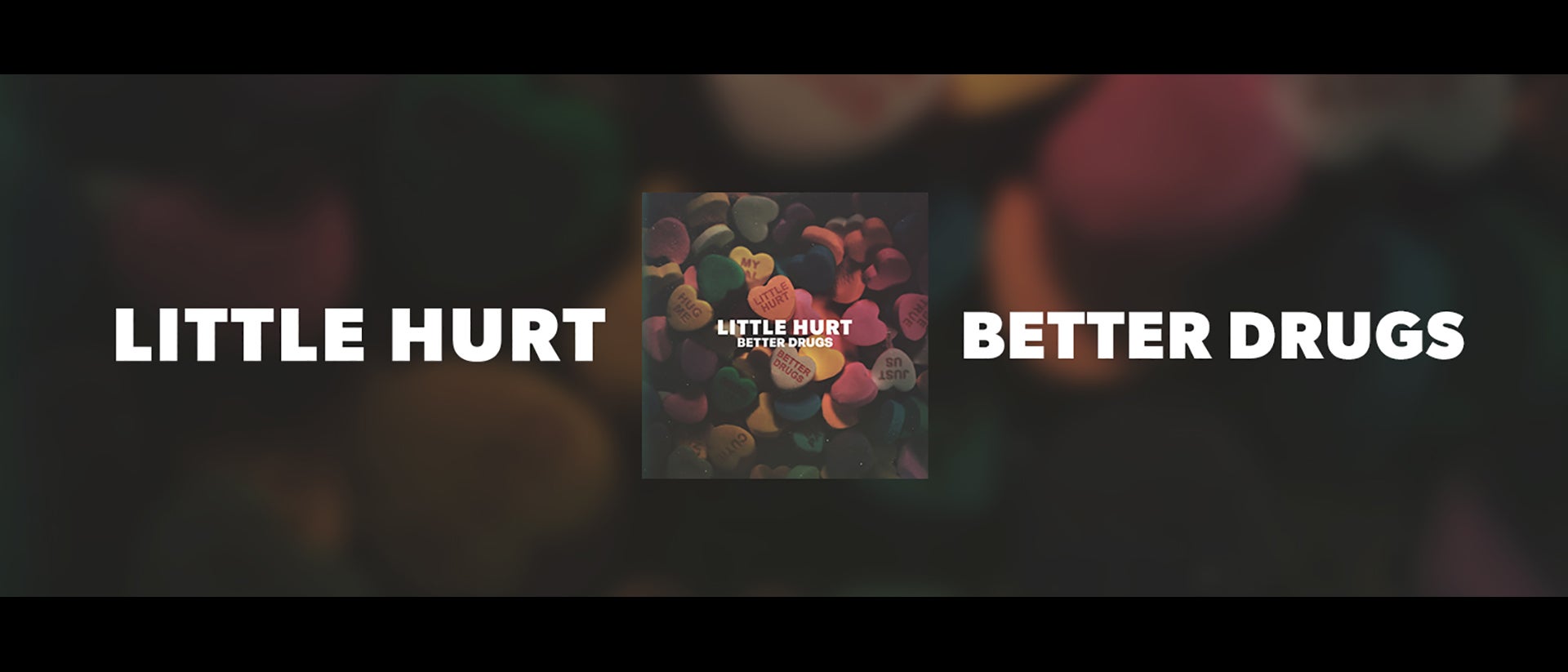 https://77snszqv.media.zestyio.com/Better-2.jpg
06.16.2020
06-16-2020 - Case Study
Little Hurt - Better Drugs - Shot on VENICE
By: SonyCine Team
Better Drugs is the new solo endeavor from the critically acclaimed alt-pop singer and songwriter and Sony Music artist Colin Dieden. The new single "Better Drugs" is available now on all digital streaming platforms.
The infectious track is produced by Little Hurt's frequent collaborator Ruffian (Selena Gomez, Zedd, Kygo) and is co-written by Dieden alongside rising alternative music recording artists Cameron Walker-Wright (lead singer of alt-pop trio TWIN XL) and singer-songwriter Elijah Noll (lead singer of American Teeth).
On his new single, Little Hurt shares, "'Better Drugs' is really the song that made me realize it was time for me to move on from The Mowgli's and really tell my own story. I hadn't even been thinking of starting a solo project but after writing this song everyone around me was like 'okay this is special, this is different, this is new... you're on to something here.' It was at that point it became clear that I had to jump off the cliff, no matter how scary it was, to pursue what was out there for me behind the door I hadn't yet opened."
The music video, directed by Kyle Vorbach and photographed by DP Skyler Norton Bocciolatt, was shot on the Sony VENICE with ZEISS Supreme Prime lenses at Nvisionate Studios in Burbank, CA. The music video, according to Vorbach, "follows two actors, one of whom is in love with the other, and they star in a series of rom-coms. He wishes he had a relationship with his co-star, but life is messy and doesn't work like it does in a rom-com."
DP Bocciolatt took advantage of the VENICE camera's full frame sensor and its flexibility of sensor modes and frame lines. "In the video, we have our real-life realm and we have our movie realm. For our movie realm, we're shooting in 2.39:1 and showing black bars. In the real-life realm, we're in 16x9. Since we're shooting 6K full frame on ZEISS Supreme Primes, I can be on a 50 mil and have roughly the same field of view as a 35 mil on a S35 sensor. So I'm on more of a portrait lens, shooting wide open, and the shallow depth of field is really nice. We're working in some tight locations so it's been nice to separate our subject from the background a bit more with the longer lens. It feels a bit painterly even."