https://77snszqv.media.zestyio.com/_7R45984-1920.jpg
05.18.2022
05-18-2022 - Case Study, Gear, Technology
One Family Fits All: Using Every FX Camera for Coverage
By: SonyCine Team
Creative Agency Bento used a total of 22 Sony FX cameras to cover Intel's PC building competition.
To promote the launch of their 12th Gen Core™ processors, Intel turned to Bento, a Los Angeles based creative production agency specializing in video production and live events. To create a unique and meaningful launch event, Bento created and produced the Intel Creator Challenge, an online and live mixed-media event featuring top streamers, PC builders, and gamers from around the country.
The event started as an online competition where four finalists were selected through a series of tournaments. Those four finalists appeared on the live launch event, each paired with a custom PC builder, and were tasked to build their dream PC. The set consisted of four desks, one per pair of creators, and an interview area for hosts Robeytech and Anna Prosser as well as representatives from the tech industry.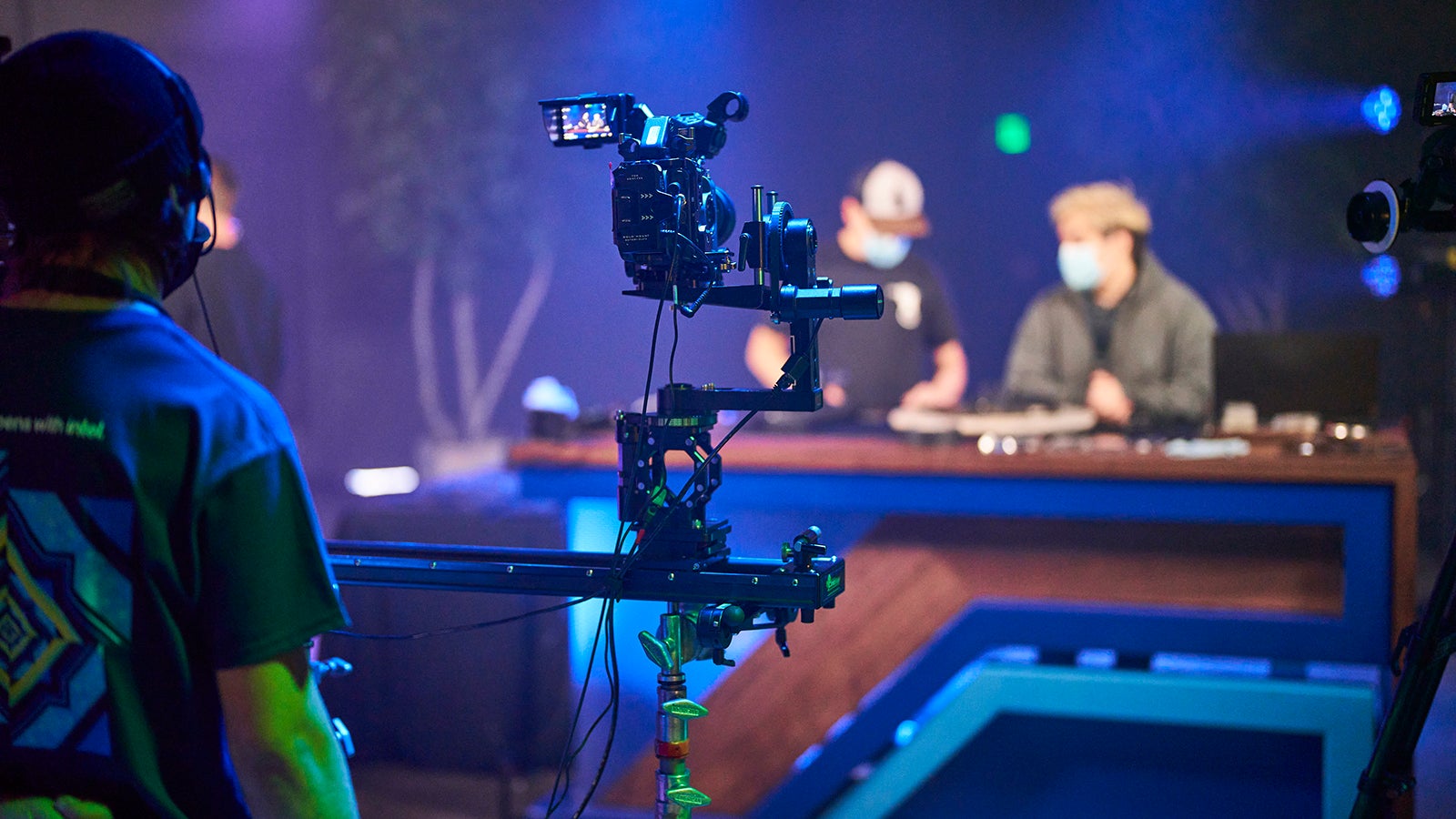 "The finale for the Creator Challenge was modeled after some of my favorite cooking shows" says Tomber Su, creative director for Intel Gaming and founder of Bento. "I wanted to create an environment that was both exciting and educational for the viewer but also relaxing and sociable for the on-camera talent."
The Creator Challenge featured not one, but five simultaneous live broadcasts, one to Intel's main channel as well as each individual streamer's channels.
Su's focus was to ensure that every interaction was captured "Engagement is a crucial part of today's marketing activations and the finale was no different. Our streamers interact daily with tens of thousands of fans and allowing that engagement helps our productions stay authentic. I wanted to make sure that we were treating each sub stream with as much importance as the main show itself."
To provide this coverage, Bento used a total of 22 Sony cameras including twelve FX9s, nine FX6s, and one FX3. Will, Bento's Narrative Producer and DP, assigned each desk one FX6 on a Kessler CineSlider for a wide shot, two FX9s with Angenieux EZ zoom lenses for single and close up shots, and one FX6 from above for a top-down shot. To cover the hosts, Will assigned one FX9 on a jib for a wide shot, two FX9s for single shots, and one FX9 on a Steadicam to follow them around the desks. Finally, one FX6 and one FX3 on a DJI RS-2 were used for behind-the-scenes videos, for a grand total of 22 FX cameras.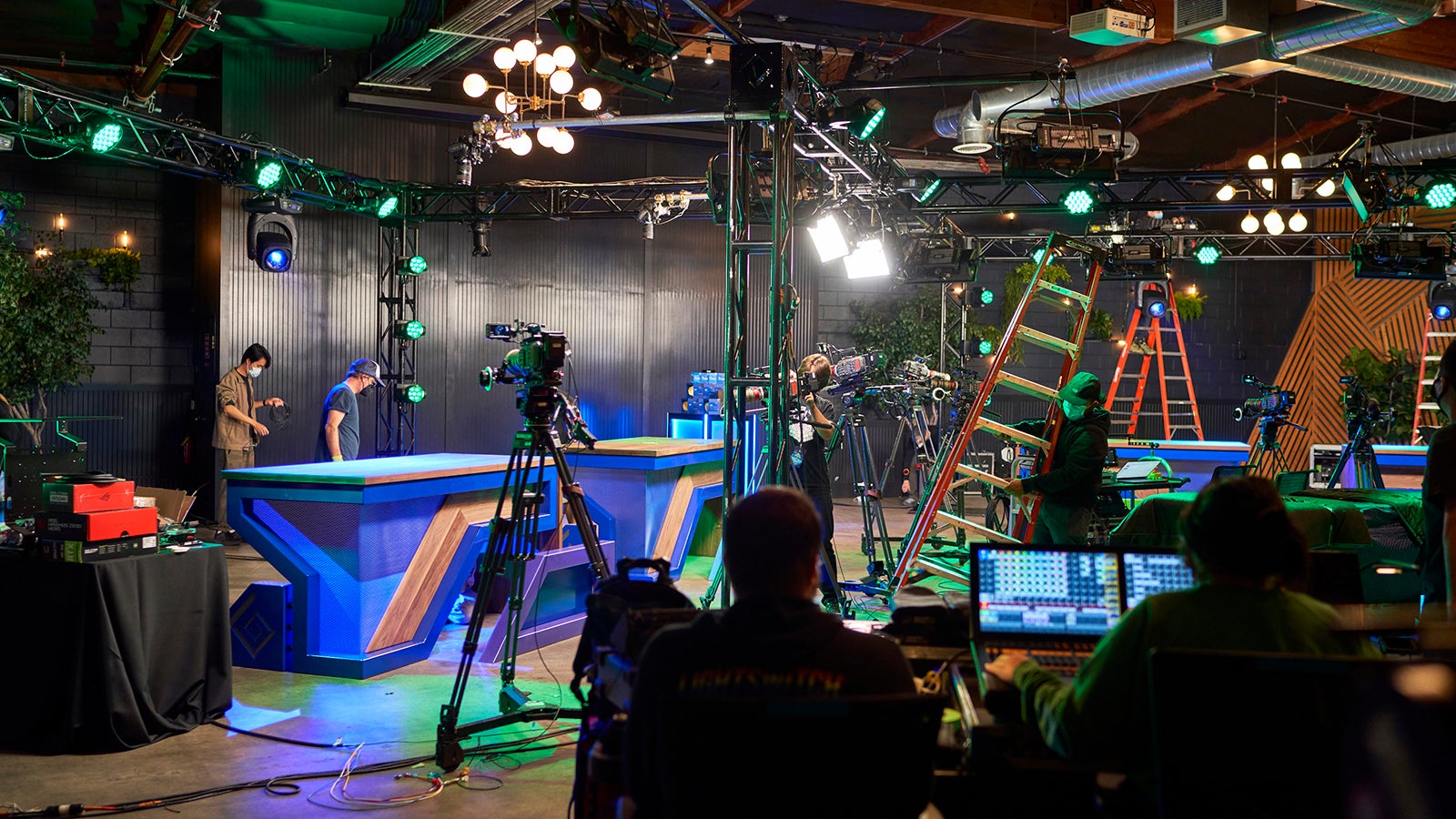 Will also had to film various interview segments to be aired on the show the night before. Furthermore, every camera recorded internally for archival purposes. "The FX family's flexible codecs were very useful here. The interview segments were obviously recorded in XAVC-I for the highest quality. But for the show, I had to record a large number of cameras for multiple hours - in 60p too, since that's what broadcast needs. So, I switched to XAVC-L, which retained a surprising amount of quality given how much more efficient the file sizes were."
"We already owned two FX9s, an FX6, and an FX3. It's a really versatile package fit for just about every shoot. Multi-cam coverage with matching picture profiles is great for live events and interviews. The FX6 and FX3 are useful for handheld gimbals while maintaining the same image quality as the FX9. So, when this show called for 22 cameras, there was no reason not to use the same package and rent 18 more!"
"We've always been Sony shooters. Back in the FS days, Bento had four FS5s for live events, while I had an FS7 for video shoots. When the FX family came out, upgrading was a no-brainer. Having virtually the same camera in different sizes only means that I have more choices for camera rigging. When a show like this asks for all of the above, the FX family was the obvious choice."
The Creator Challenge Finale was a great success, reaching over 850,000 views on launch day and was one of the first productions of its type to ever air.