https://77snszqv.media.zestyio.com/STILL_07s.jpg
08.14.2019
08-14-2019 - Case Study, Gear
Paul Cameron, ASC on ZEISS Supreme Primes
By: Jon Fauer

Interview by Jon Fauer
JON FAUER: You were one of the lucky ones to be first to try the new Supreme Primes.
PAUL CAMERON: I just recently shot a promo and a short film for ZEISS with the Supremes. With the five existing core set lenses that they have. And I shot it on a Sony VENICE supplied by Keslow Camera. We captured 6K, Full-Frame, 2.39:1.
Laura Stabilini, my wife, directed the short. It's about a day in the life of a young mother who is in the process of bringing her son back to the boy's estranged father. And it intercuts with the dad and follows the day in the life of both.
Please describe the sensibility about spherical Large Format that you like.
PAUL CAMERON: It feels more like photography to me. The depth of field feels more natural. I think we've just seen the opposite over the last decade: wide open, overly sharp and overly shallow depth of field movies. We kind of lost some of our craft in terms of the psychology of depth of field and managing it consciously. The whole reality of Large Format shooting is controlling depth of field. I would light my wides at night at a 5.6 and use an ND 6 @ 2.8 for the wides then pull the ND 1 or 2 stops for more Depth of Field. Hopefully people will, once again, take more management responsibility for depth of field with the large format.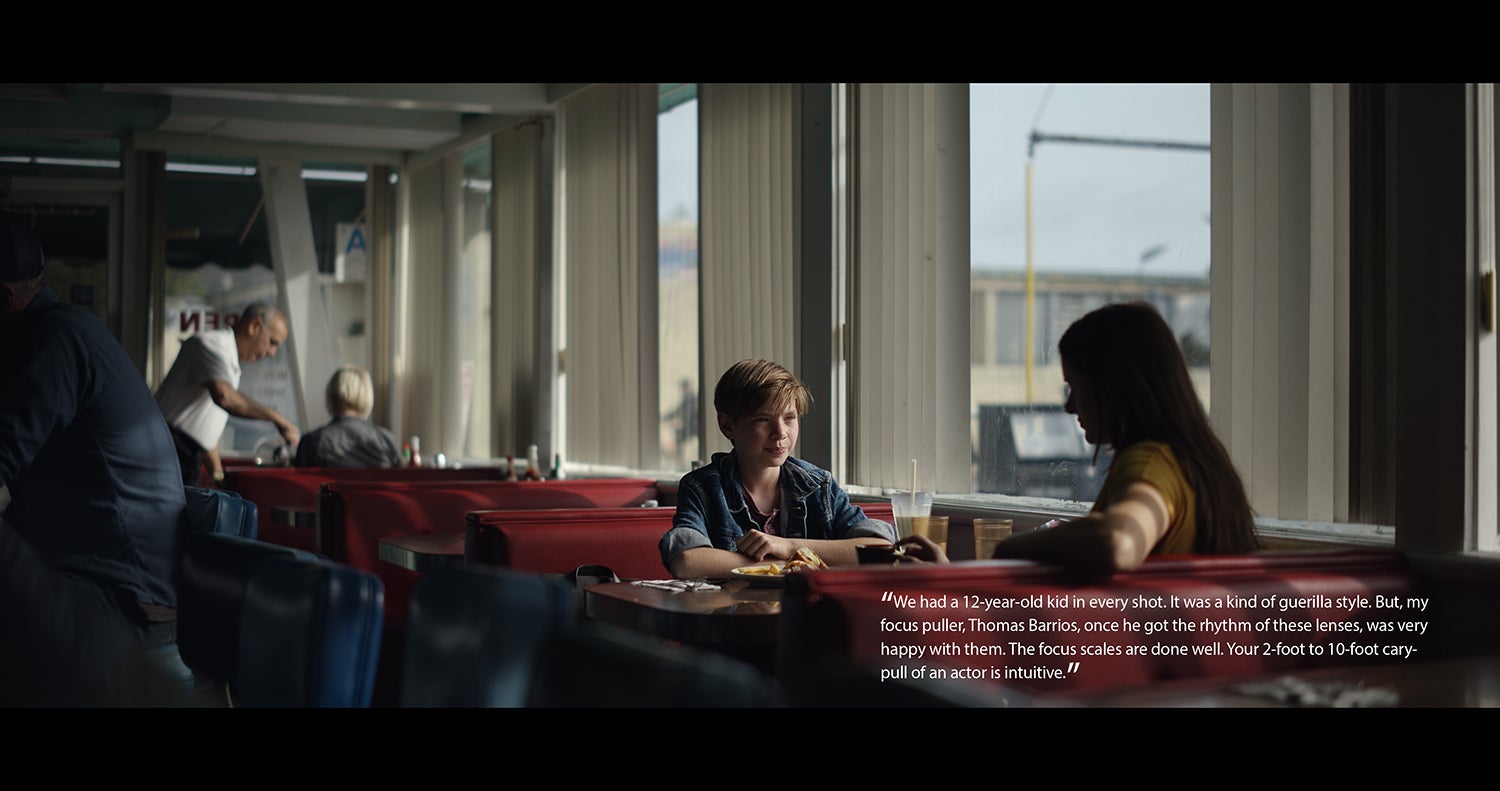 So you're managing the out of focus characteristics of a close up and then matching that to a wider shot?
PAUL CAMERON: Exactly. Narrowing the depth of field on a couple lines of a scene can really isolate a character on a couple of cuts. Suddenly, you are two stops more open. I used to do this on anamorphics shows all the time. It's kind of an old school approach. But I think cinematographers should think about depth of field instead of just putting the ISO on 1250 and shooting wide open, here we go.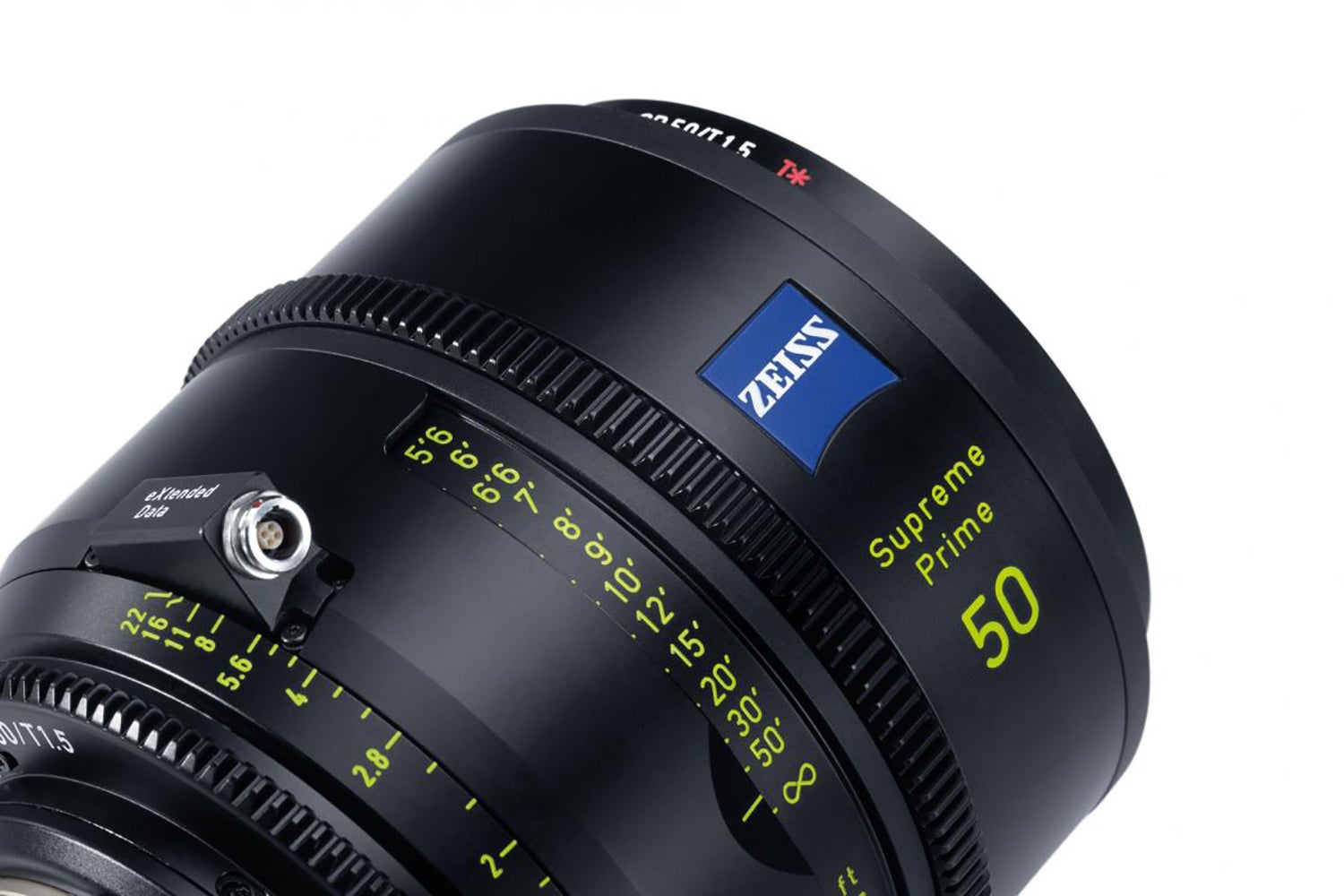 What were your impressions of the Supremes?
PAUL CAMERON: We had no rehearsals and two 10-hour days. We had a 12-year-old kid in every shot. It was a kind of guerilla style. But, my focus puller, Thomas Barrios, once he got the rhythm of these lenses, was very happy with them. The focus scales are done well. Your 2-foot to 10-foot pull of an actor is intuitive.
There's minimal breathing. By nature of them being Large Format lenses, they just seem more natural. You feel the shift in focus. The engineering is quite incredible. They're beautiful lenses. There was no drop off in density. Just a clean, beautiful lens. I'm always looking for a lens that renders a face very well. They have a very authentic personality. It just feels very authentic to me. They're a very elegant, creamy, beautiful set of lenses. I think I'm going to buy a set.