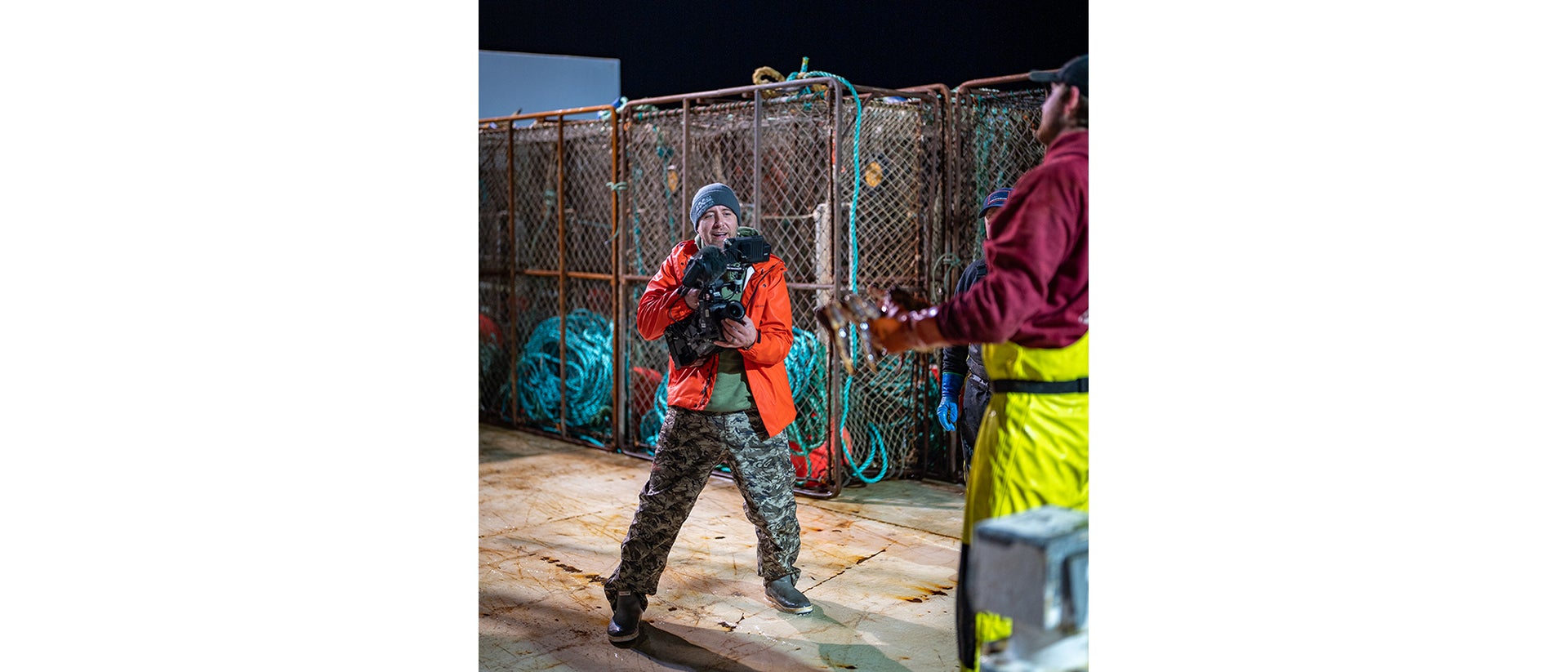 https://77snszqv.media.zestyio.com/DC-1-1920.jpg
08.09.2022
08-09-2022 - Case Study, Gear, Technology
Shot on Sony – Deadliest Catch: Behind the Scenes with DP Jake Tawney and the FX6
By: SonyCine Team
Between shipwrecks, engine fires, and the man-eating waters of the Bering Sea, Deadliest Catch is one of most harrowing production environments in TV history.

For DP Jake Tawney, it's set.

Now on the show for its 18th season, Tawney is an expert at capturing life-or-death moments. For him, that means concentrating on the story without falling over or breaking the camera. According to Tawney, upgrading to the FX6 has been a major creative improvement this season. As he describes in the behind-the-scenes video below, the compact body makes it easier to move around and dodge things in the sky. And when changing lenses on a treacherous deck is impossible, the image quality on the FX6 gives Tawney artistic license to do something new: shoot wide open with prime lenses and reframe in post.

Being at sea is not the only danger Tawney faces — there's also the ire of the salty captains to contend with. The low light sensitivity on the FX6 helps in that department, so the crew doesn't have to blast the captains with light. "They get a little grouchy when they can't see their pots," says Tawney. "You don't want to get yelled at by an angry Deadliest Catch captain."

Get a glimpse of the FX6 in action on season 18 of Deadliest Catch, and see how the camera helps Jake Tawney tell the story without falling overboard.