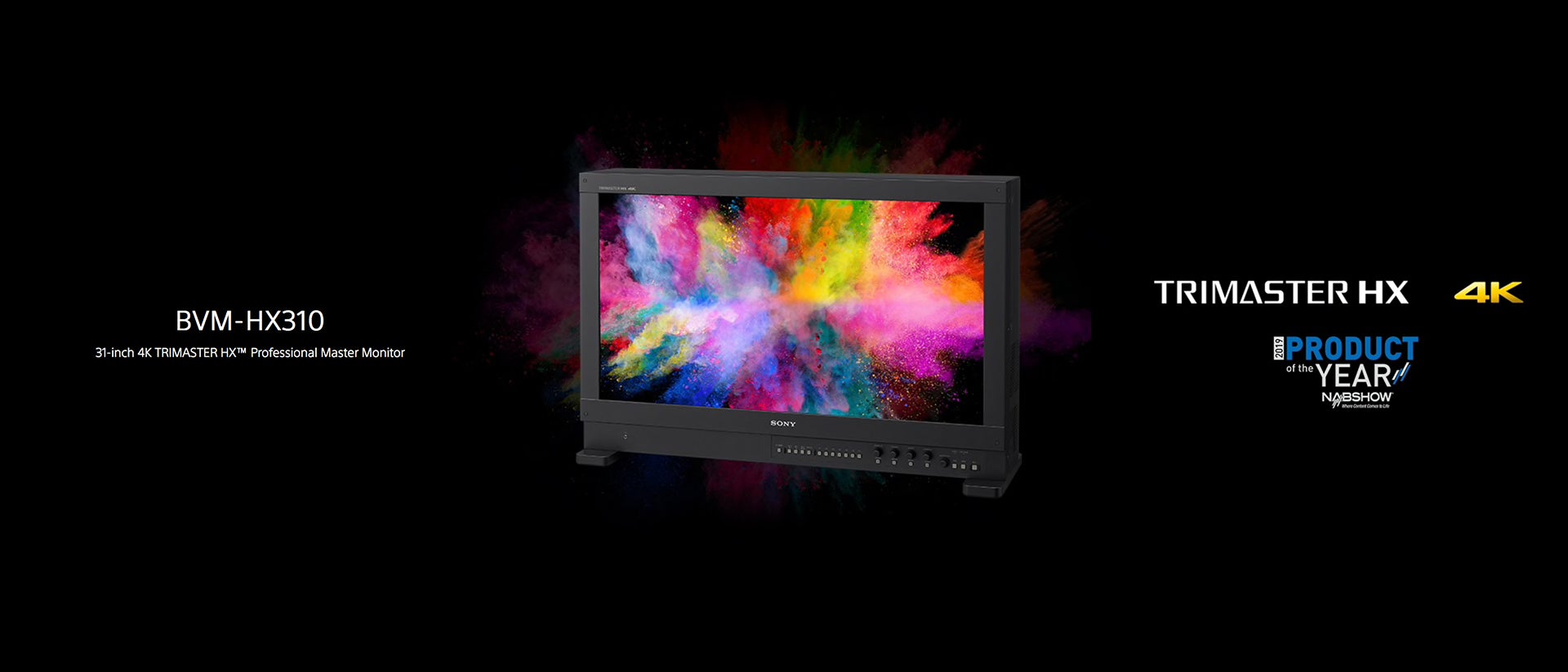 https://77snszqv.media.zestyio.com/BVM-4CR.jpg
05.10.2019
05-10-2019 - News
Sony BVM-HX310 Reference Monitor and CBK-3610XS VENICE Extension System win NAB Show 2019 Product of the Year Awards
By: SonyCine Team
Sony's new BVM-HX310 Reference Monitor and VENICE Extension System bring home the wood at the 2019 NAB Show 2019 Product of the Year Awards. These awards recognize the most significant and promising new products and technologies on display for the first time at the NAB trade show in April. They are awarded by a panel of industry experts.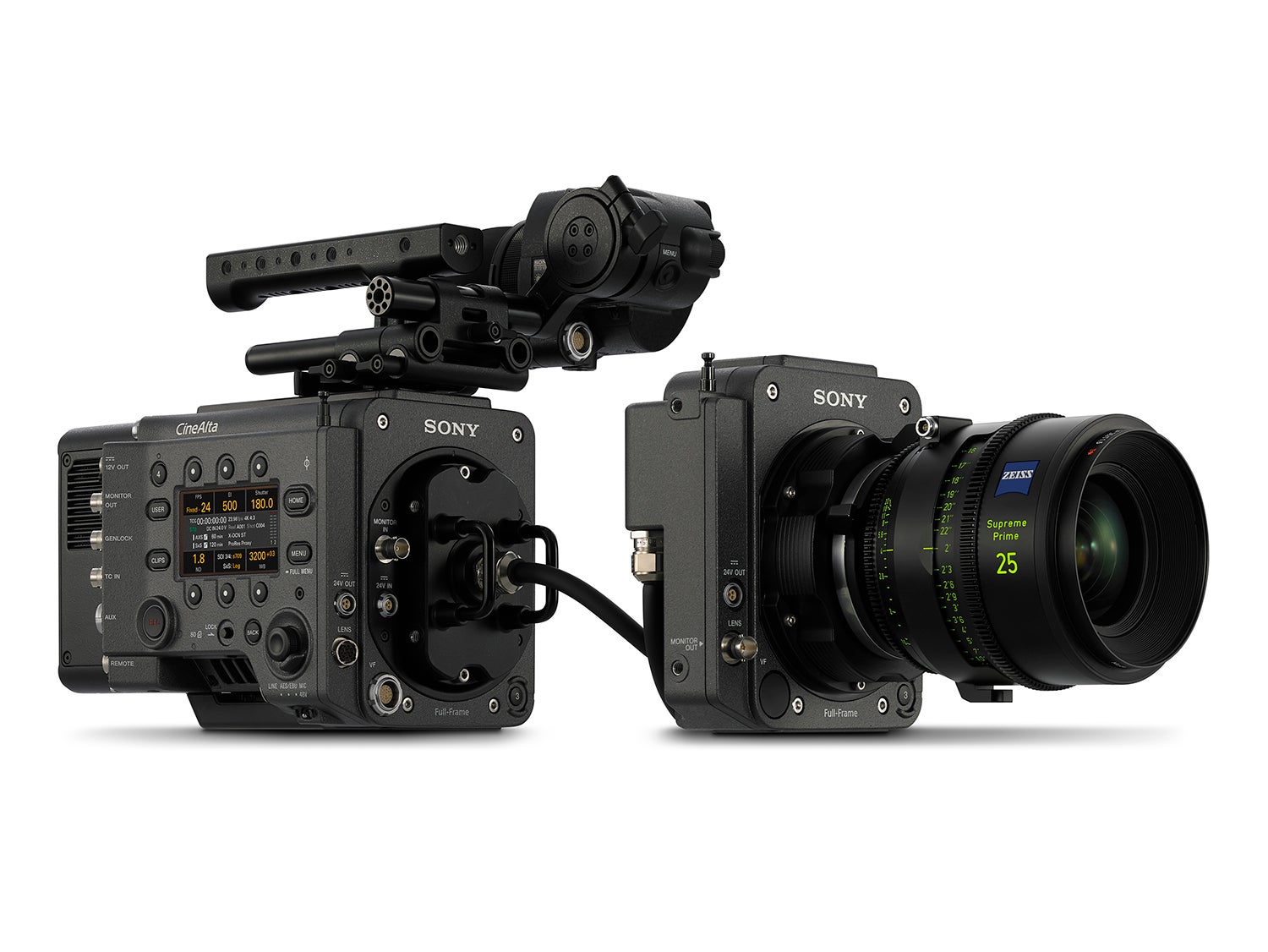 CBK-3610XS VENICE Extension System
The lightweight and easy-to-use extension system allows the camera body to detach from the image sensor block with no degradation in image quality. The image sensor block weighs four pounds with PL mount and three with just the native E-mount, and the cable system can extend from the body up to either 9 to 18 feet, offering a highly configurable, flexible and portable method of operation. The new Extension System is compatible with both existing and new VENICE cameras.
As shooting environments and requirements become more advanced and demanding, VENICE users can expect the same image quality and integrity when using the robust Extension System, which enables VENICE to become highly mobile and discreet for many mounting setups including use with gimbals and other stabilizers, underwater and helicopter housings, and 3D/VR rigs, as well as in tight and unconventional spaces, such as in vehicles, on cranes or Russian arms.
While still taking advantage of VENICE's features including a built-in 8-step mechanical Optical ND filter system and Dual Base ISO (ISO500/2500), the Extension System was developed for filmmakers, by filmmakers who sought out the ergonomics, small footprint and agile form factor the system offers, but with no compromise of image quality.
The VENICE Extension System consists of a front panel cover, image sensor block case with a 9-foot cable and a 9-foot extension cable. It is compatible with existing VENICE cameras running Version 3.0 firmware. The addition of the Extension System also adds an HD-SDI output, a 12V or 24V output for powering accessories such as lens servo motors and monitoring. The system also comes with multiple screw holes on all surfaces to enable various rigs and accessories attachment.
For more information click here.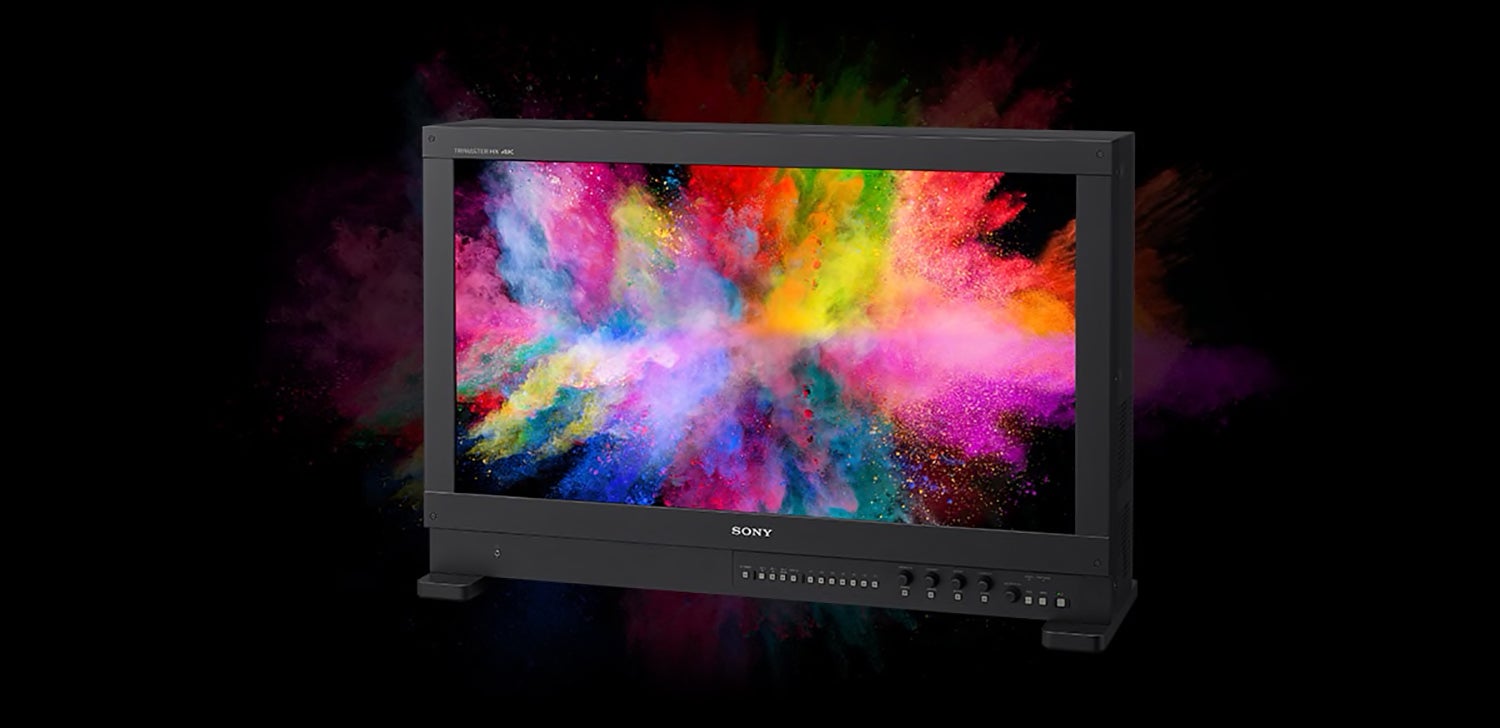 Sony BVM-HX310 Reference Monitor
The BVM-HX310 TRIMASTER HX™ Professional Master Monitor gives absolute confidence that you're always seeing the true picture. Offering unrivalled 4K HDR picture quality, accuracy and consistency, it's ideal for demanding on-set, studio and post-production applications including 4K digital cinematography.
True colors
It's the 4K HDR monitor professional colorists have been waiting for. An optimal choice for critical color grading and CG tasks, the BVM-HX310 offers support for industry‑leading wide color gamuts including DCI‑P3, ITU‑R BT.2020, S‑Gamut3.cine and S‑Gamut3. With consistent, faithful color reproduction over the entire luminance range, it's an ideal partner for cinematography production and post production workflow with Sony's 4K cinematography cameras.
Note: BVM‑HX310 does not cover the ITU-R BT.2020, S-Gamut/S-Gamut3 and S-Gamut3.cine color space in full.
Ready for HDR
Fully realizing the advanced performance of the TRIMASTER HX panel, the BVM-HX310 achieves 1,000 nits* of full-screen brightness with 1,000,000:1 contrast ratio. It's ideal for producing High Dynamic Range (HDR) content with rich, deep black areas and accurate reproduction of bright peak highlights. Together with support for a much wider color gamut than conventional monitors, the BVM-HX310 can reproduce high-resolution HDR images with images clarity, depth and realism.
For more information click here.