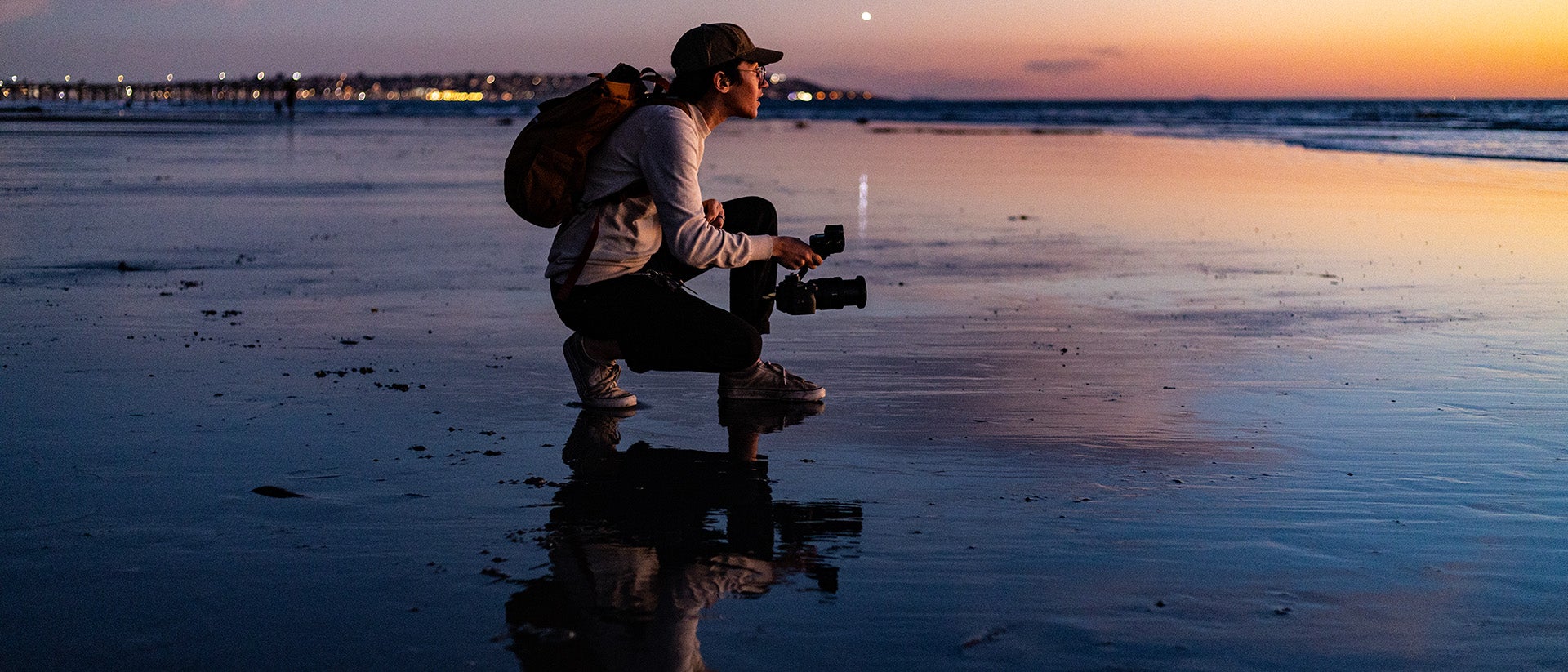 https://77snszqv.media.zestyio.com/Angel-Morris-Sony-FX3_1920x823.jpg
03.30.2022
03-30-2022 - News
SonyCine Partners with Jackson Wild for New Filmmakers Program
By: SonyCine Team
Sony partnered with legendary filmmaking community Jackson Wild to help bring filmmakers' vision to life. Since 1991, Jackson Wild has been a leader in impactful storytelling at the center of nature, science, and conservation.
As part of this initiative, Jackson Wild selected five filmmakers from the cohort of JW Fellows who would receive a Sony FX3 package with a customized selection of Sony lenses. The FX3 is a full-frame digital cinema camera that is compact, lightweight, and ideal for the solo shooter.
The FX3 features a 4K full-frame sensor with 15 stops dynamic range and is outfitted with the S-Cinetone, an expressive cinematic look inspired by VENICE color science. The FX3 can shoot up to 4K 120p / FHD 240p 10-bit 4:2:2 and full pixel readout in all recording modes. Designed with the same size and shape as a DSLR camera, the FX3's compact cage-free design features an XLR top handle for seamless audio recording.
Designed for cinema, the Sony FX3 can shoot uninterrupted1 4K 60p rec. with a cooling fan for effective heat sink.
Selected by the team at Jackson Wild, Angel Morris was the first filmmaker to receive the FX3 package. Below they share their experience with the camera and how it performed for their upcoming documentary.