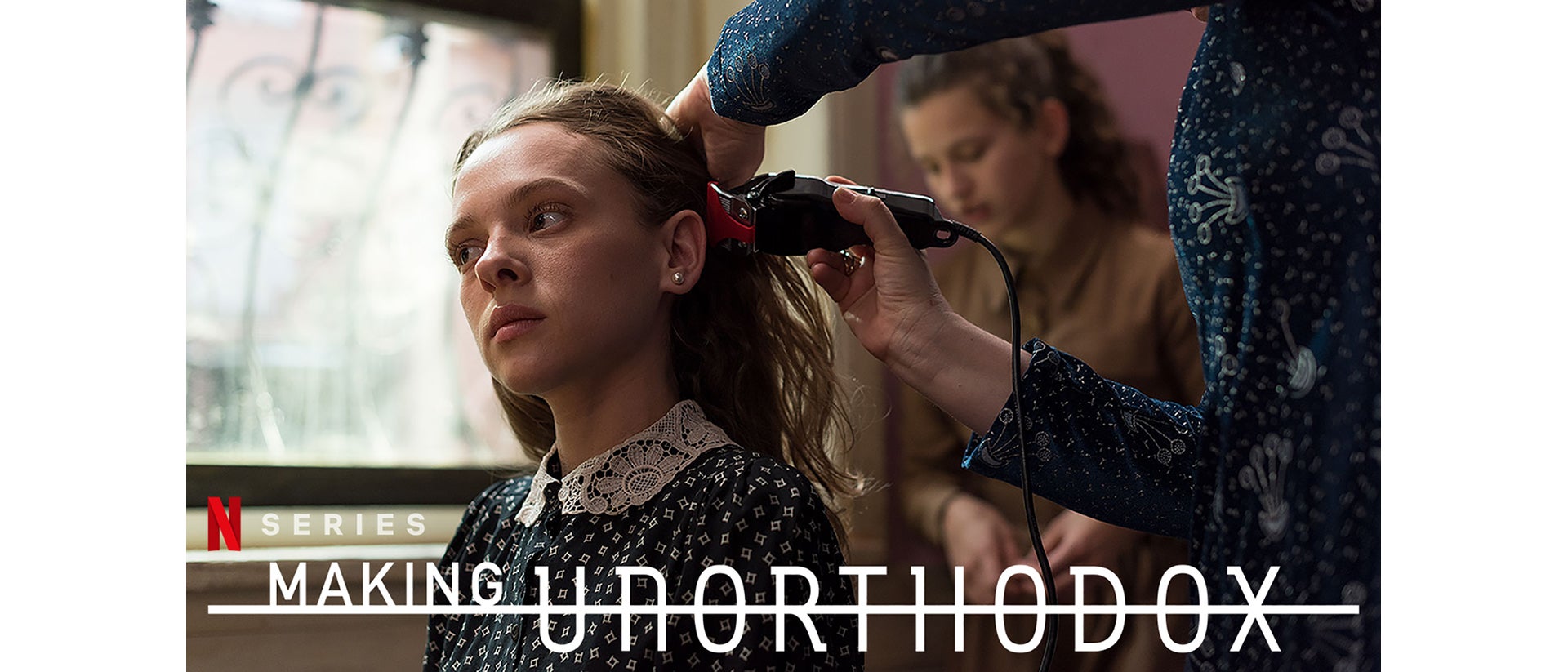 https://77snszqv.media.zestyio.com/Better-Making-Cover-1920.jpg
04.24.2020
04-24-2020 - Case Study, Gear
Making "Unorthodox" - Shot on VENICE
By: Jeff Berlin
"Unorthodox" is a German-American drama series loosely based on Deborah Feldman's 2012 autobiography "Unorthodox: The Scandalous Rejection of My Hasidic Roots." It is the first Netflix series to be primarily in Yiddish. It was shot on VENICE on location in Berlin, Germany, with some exteriors shot in Brooklyn, New York.
After its premiere on March 26, 2020, "Unorthodox" ranked among the Top 10 shows on Netflix.
This short film takes us behind the scenes and on set during filming, and we join the cast and creators of "Unorthodox" as they discuss the making of the series and how the show came to be.
To watch "Making Unorthodox" on Netflix, follow this link: netflix.com/title/81256749
"Unorthodox" Netflix Official Site: netflix.com/title/81019069
Starring Shira Haas, Jeff Wilbusch and Amit Rahav, "Unorthodox" is the story of a woman in pursuit of self-determination. In it, a young woman (Haas), leaves her ultra orthodox Jewish community in New York City to start a new life in Berlin. But just as she starts to find her own way, the past begins to catch up with her.
Here is the official trailer for the film.