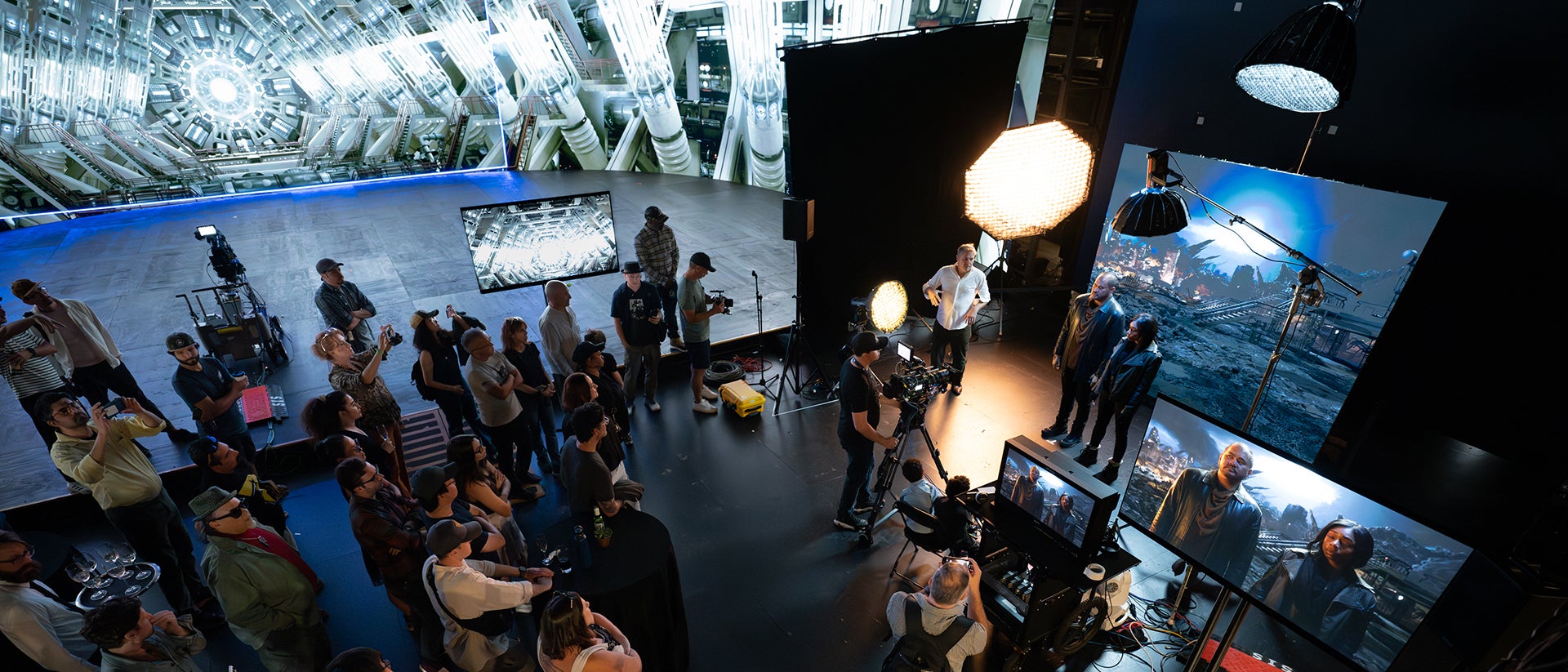 https://77snszqv.media.zestyio.com/Sony-VeronaEvent-80-1920.jpg
10.21.2023
10-21-2023 - Gear, Technology, News
VERONA Open House
Sony's latest cinematic production solutions, highlighted by the new Crystal LED VERONA virtual production display, were showcased to a packed house at Sony Pictures Studios' Stage 7 in Culver City, CA. Several hundred industry professionals including renowned cinematographers, studios, journalists, consultants, designers, and engineers gathered to be among the first to see the new volume, purpose-built for virtual production through industry feedback and guidance, as well as some of the latest cinematic production technologies.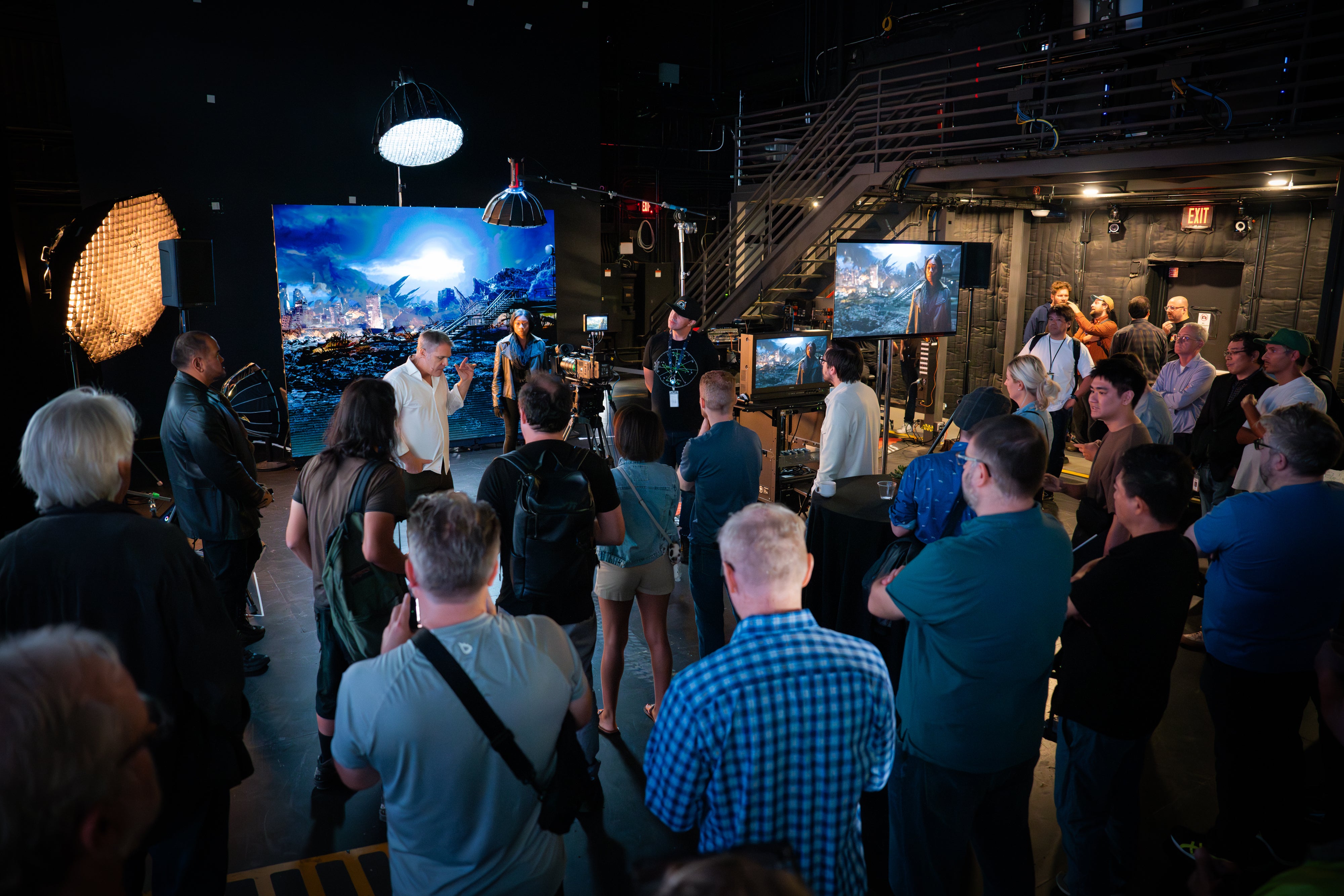 In addition to a presentation on VERONA and a virtual backdrop featuring actors interacting with the interior of a very recognizable starship, attendees were treated to several demonstrations. These included hands-on time with Sony's VENICE 2 flagship full-frame digital cinema camera; Virtual Production Tool Set, software designed to integrate Crystal LED walls with cinema cameras to seamlessly support In-Camera VFX; mocopi, a personal 3D motion capture system; Spatial Reality display, a highly realistic glasses- and headset-free 3D viewing experience; and monitors including the A95L series QD-OLED client monitor and BVM-HX3110 critical evaluation monitor.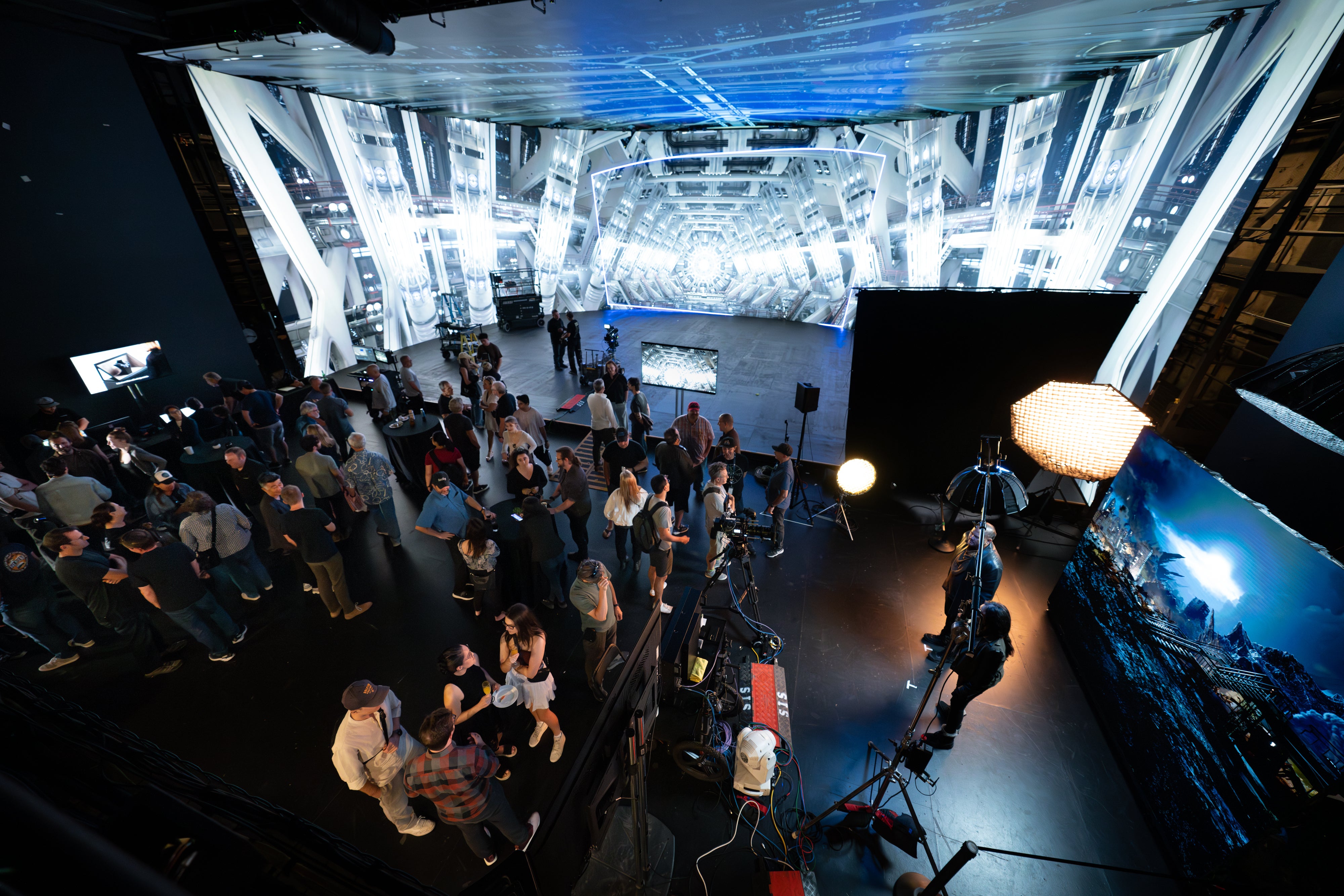 Pixomondo, Sony Pictures Entertainment's virtual production, visualization, and VFX company, introduced their Sony Crystal LED volume to attendees. Erik "Wolfie" Wolford, director of photography, gave a real time demonstration of virtual production using Sony's VERONA and VENICE 2 camera.
Kevin O'Connor, Senior Director, Cinematic Production Solutions, Sony Electronics commented, "Sony's breadth of tools for filmmakers is unmatched. It was a great opportunity for us to have the industry learn about, interact with, and respond to our ecosystem of virtual production solutions with such enthusiasm. For many, VERONA was something they'd read or heard about – or maybe even contributed ideas to the design and development of. Through community engagement at the relaunch of Sony's Digital Media Production Center (DMPC) and even further at our VERONA-focused event, I saw this product that we've collectively put years of careful thought and effort into through their eyes as they experienced it for the first time. It was a very rewarding, inspiring, full-circle moment that put into perspective what our technology truly means to those who use it to bring their vision to life."