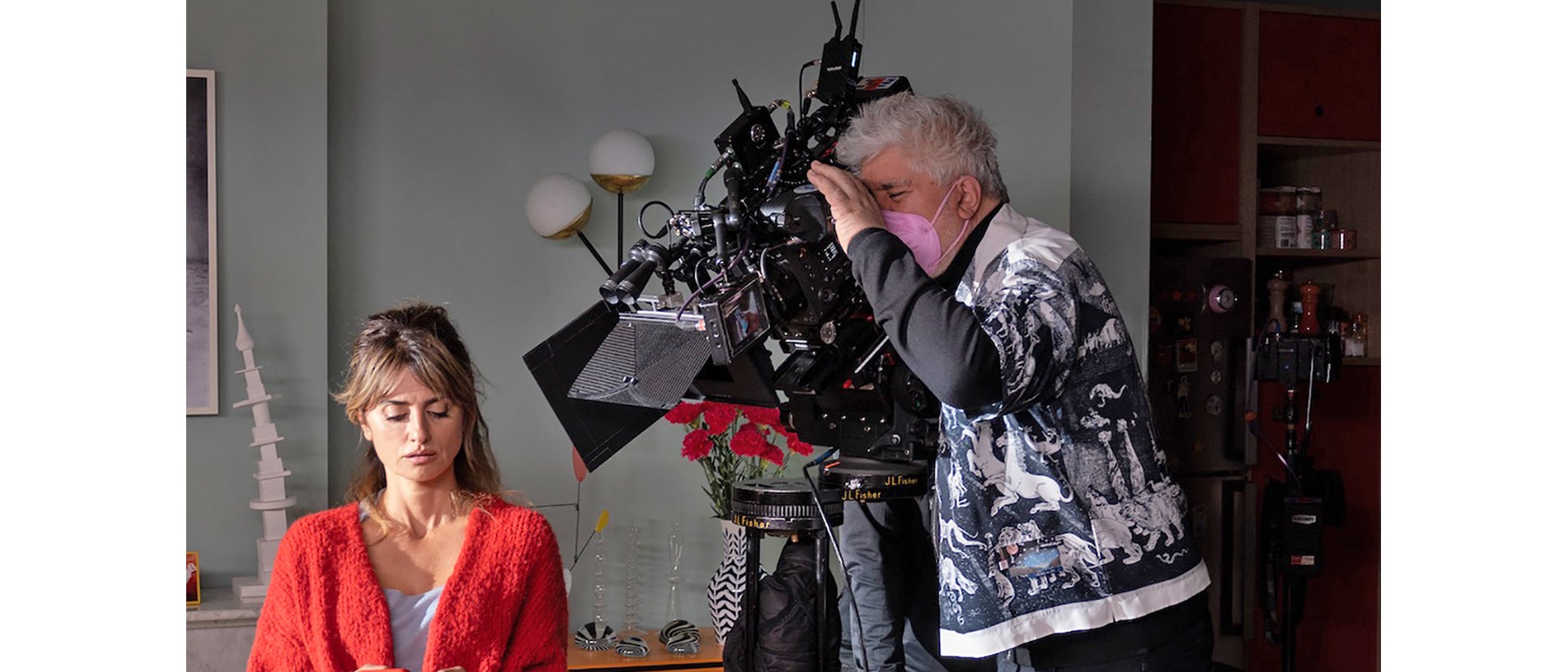 https://77snszqv.media.zestyio.com/parallel-BTS-1920.jpg
09.07.2021
09-07-2021 - Gear, News
Almodóvar's Parallel Mothers, Shot on VENICE, Kicks Off the 78th Annual Venice Film Festival
By: SonyCine Team
Parallel Mothers, the 78th annual Venice Film Festival's opening night movie, is Pedro Almodóvar's seventh collaboration with star Penélope Cruz. In the film, Cruz plays Janis, a successful fashion photographer named after Janis Joplin, who finds herself dealing with a moral dilemma after she becomes a mother.
At the maternity ward in a hospital in Madrid, Janis meets Ana (Milena Smit), whose pregnancy seems to have come with a lot of emotional baggage. Both women are single and became pregnant by accident. Janis has no regrets and is exultant. Ana, on the other hand, is scared, repentant and traumatized. The two women form a strong bond with one another as they both confront motherhood.
Parallel Mothers will be released in the U.S. by Sony Pictures Classics and opens in LA and NYC on December 24.