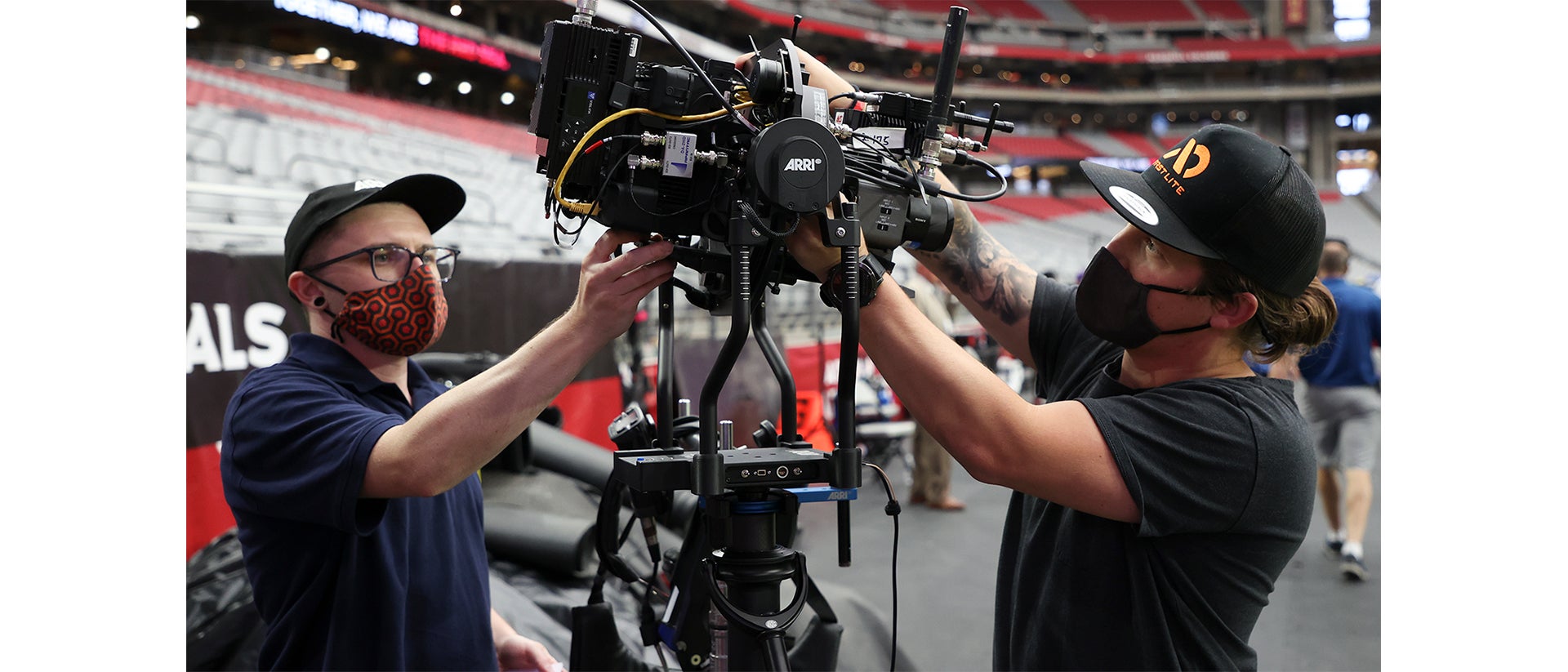 https://77snszqv.media.zestyio.com/MNF_5-1920.jpg
09.17.2021
09-17-2021 - Gear, Technology, News
Sony FX9 is the New On-Field Camera for ESPN Monday Night Football
By: SonyCine Team
Sony FX9 is the New On-Field Camera for ESPN Monday Night Football
With Monday Night Football kicking off its 52nd season, ESPN is rolling out its own take on the new on-field camera, deploying a Sony FX9 mounted to an ARRI Trinity camera-stabilization system. The Trinity is a hybrid camera stabilizer combining traditional mechanical stabilization with advanced active electronic stabilization.
The 5-axis Trinity enables fluid, wide-ranging, and precisely controlled movements.
It was on December 20 of last year, during a game between the Seahawks and the Redskins, that football fans first experienced specialty shots with a shallow depth of field, made with a Sony a7R IV camera and Sony FE 24-70 F/2.8 G Master lens flying on a DJI Ronin-S gimbal. Other times, the Sony Alpha 1 flying on a MōVI gimbal, and the Sony VENICE, have also captured similar shallow depth of field shots on the field.
By leveraging Sony's FX9 large-sensor camera and its fast and reliable autofocus system, ESPN now has the ability to make even more creative and cinematic choices, resulting in shots that are further immersing their viewers into the action of the game.
Read the whole story HERE.