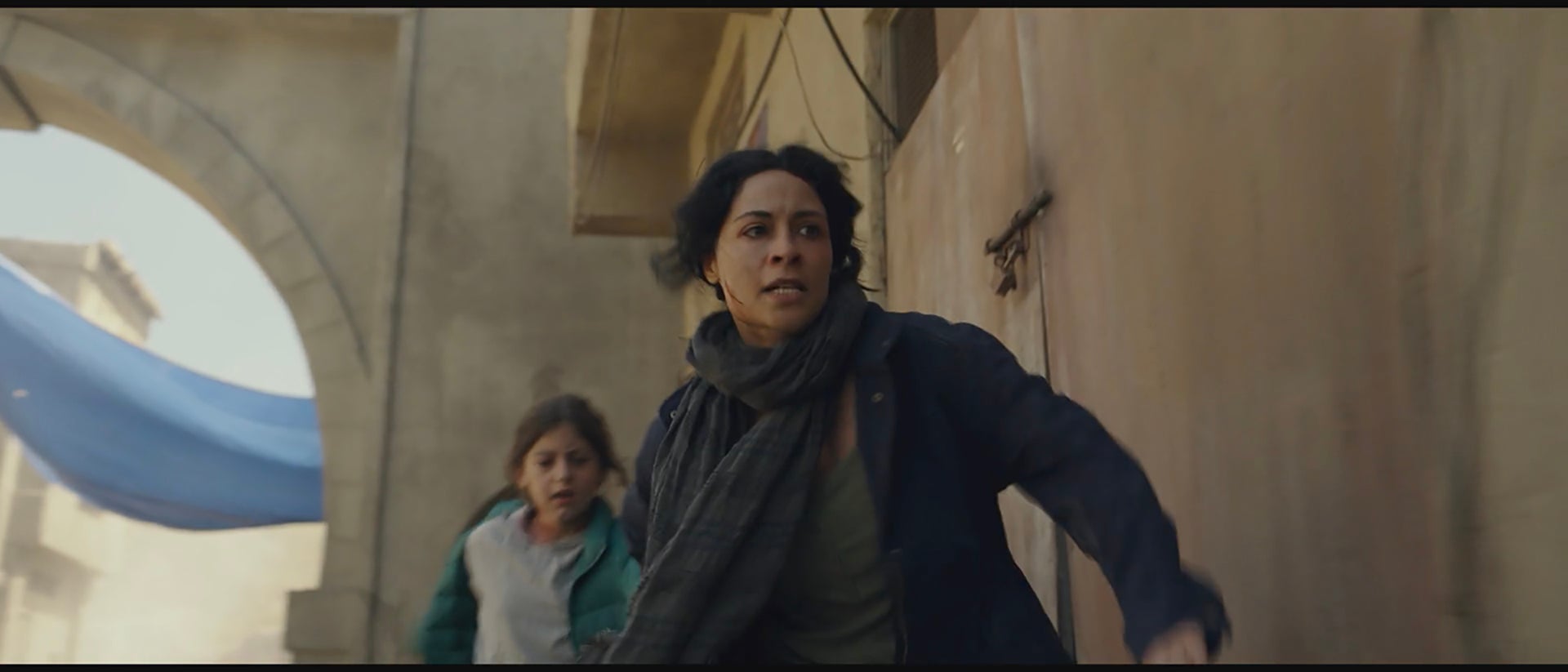 https://77snszqv.media.zestyio.com/SS-6-1920.jpg
06.02.2020
06-02-2020 - Case Study
"Refugee" - The Oscar Shortlisted Short Film - Shot on VENICE by Tobias Schliessler, ASC - Part 1
By: Jeff Berlin
Written and Directed by Brandt Andersen (IMDB) and photographed by Tobias Schliessler, ASC (IMDB), Refugee is the story of Amira (Yasmine Al Massri), a pediatric surgeon in the Syrian city of Aleppo. Amira works daily to save children from death's door — so much so that she has become neglectful of her own daughter, Rasha (Massa Daoud). When the war that has largely spared them finally strikes close to home, Amira and Rasha suddenly find themselves fleeing for their lives — forced into a dangerous journey during which they must heal their relationship and draw close even as they leave their homeland behind forever.
Refugee earlier this year was Oscar shortlisted for Best Live Action Short Film. This was Andersen's first film as director, but Andersen's credits as a producer include such films as American Made (2017), Martin Scorsese's Silence (2016), Garry Marshall's Mother's Day (2016), Everest (2015), Lone Survivor (2013) and Escape Plan (2013).
DP Schliessler is a frequent collaborator of directors Peter Berg and Bill Condon, and his credits include such hits as Condon's Beauty and the Beast (2017) and the Oscar-winning Dreamgirls (2006), as well as Berg's Lone Survivor (2013), Hancock (2008) and Friday Night Lights (2004).
Jeff Berlin:
First, I'd love to know how this project came about.
Brandt Andersen:
After working with refugees for over 10 years, I wanted to tell their stories. On one return trip from the Middle East, I started writing a feature screenplay called "Refugee." We took the feature script to market but the topic was a tough sell for studios and independents. A friend of mine, Jared Shores, who was a fan of the script called and said that his company (Radiant), would be willing to fund Refugee if I'd rewrite it as a short film. I decided shooting a short would be a good way to showcase the tone we were trying to capture for the feature. I spent a month rewriting the screenplay and the rest is history.
Jeff:
What are your plans for making it a feature film?
Tobias:
Before the COVID-19 pandemic, we had been thinking about how to make the feature version of Refugee this Spring. If everything aligned, we had discussed starting to prep in March and shoot in May or June, so we would have been in Jordan right now had the pandemic not hit. Hopefully we'll get to make this film in the future. It's a beautiful script. When I read it for the first time, I was immediately drawn to the story and knew it would be an amazing film to make.
Jeff:
Have you guys worked together before on anything else?
Brandt:
We were both on the film "Lone Survivor" but had very little interaction. We became close friends later on.
Tobias:
We connected two years later through a mutual friend, Brad Wilson at Keslow Camera.
Brandt:
We had an instant connection and friendship. Tobias became my partner in working to get this film made. We traveled to a refugee camp in Azraq, Jordan and hosted a three-day filmmaker bootcamp for Syrian teenagers in the camp. It was an incredible experience that culminated in a final day film festival where the kids were able to show the films that they made on a big-screen.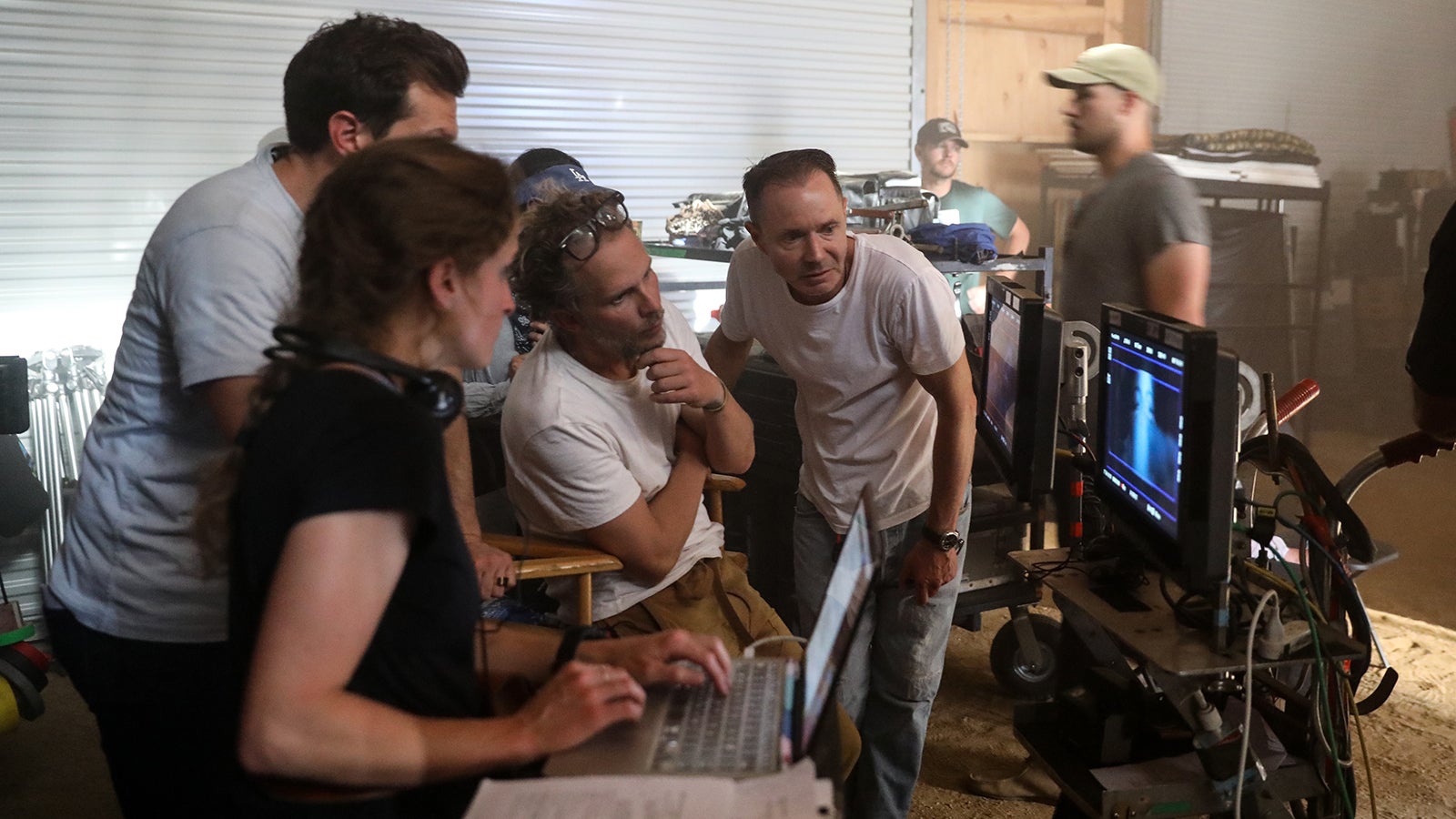 Jeff:
Brandt, about the main character, did you meet a woman like her, who was a doctor, a cardiologist, and then ends up as a cleaning woman in America? Is this based on a true story?
Brandt:
This character is based on Syrian woman I met in Turkey. She was preparing to cross the Aegean Sea with her two daughters. I asked her, what she hoped to find across the sea. She expected that she would work as a Doctor just as she had in Syria.
Jeff:
Where did you guys shoot the film?
Tobias:
We shot the film here in Los Angeles. Of course, we would have loved to have gone to Jordan or the Middle East, but due to budget and insurance, it made the most sense to shoot locally.
Brandt:
We shot the beach scene in Malibu at Matador beach. That is probably the only beach in Southern California that looks like a Turkish beach. We shot the bombed out city scenes at the old "American Sniper" set outside Lancaster. We've shown the film many times in the Middle East and no one has ever guessed that we shot the film in L.A.
Jeff:
Tobias, how did you settle on the VENICE for this project?
Tobias:
I had just used the VENICE on another project and loved working with it. Brandt and I had talked about the look for Refugee and both agreed that it needed to feel cinematic, but also very real. I felt shooting large format with the VENICE would be a good choice to achieve what we wanted visually - keeping things interesting but not distracting. We discussed using anamorphic lenses, but then decided against it as we didn't want to over stylize the film and take anything away from the raw emotions of the story or the actors.
Using the VENICE was also beneficial for our beach scenes. We shot those at dusk, and we all know with dusk there is such a short period of time to shoot. We shot over two nights with about 45 minutes of dusk light each day. Having the 2,500 base ISO in my back pocket gave me another 15-20 minutes to shoot, which in those situations is the difference between making your day or not.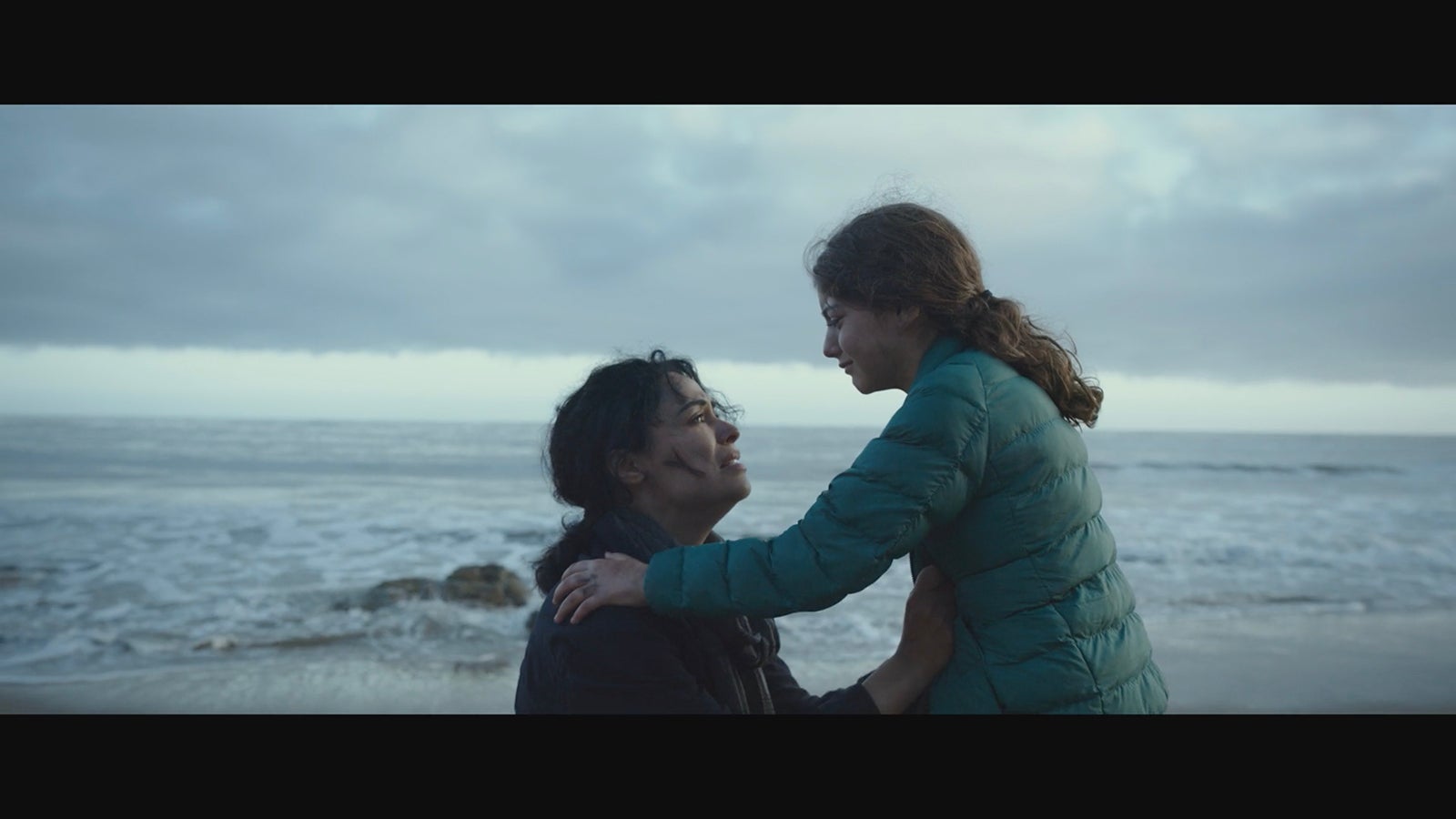 Jeff:
You mentioned very briefly before that you used the Rialto as well?
Tobias:
We did use the Rialto. Originally we were thinking of covering the whole four-minute beach scene in one shot, but we quickly realized that by approaching it that way, we wouldn't be able to get every important moment that was crucial for the story. So, we ended up shooting coverage, but still shooting every take as a whole scene, each time covering from a different angle. This allowed all the actors to really be in the moment and supported their incredible performances. Using the Rialto as opposed to going Steadicam was a fantastic way to achieve a certain level of intimacy with all the characters. My operator, Richard Coy Aune, had the backpack rig for the camera body, and we went hand-held with the sensor block section. It was great.
Jeff:
You shot on which lenses?
Tobias:
ZEISS Supreme Primes and ZEISS Supreme Radiance. We used mostly the Radiance for the beautiful flares and slightly warmer look, but if at any time they became too much we would switch to the regular Supremes. The great thing about these lenses is that they intercut so beautifully, making them an ideal choice to shoot with when both sets are needed for A and B camera.
Jeff:
Did you shoot 6K full frame?
Tobias:
Yes, 6K full frame.
Brandt:
Shooting in 6K gave me a lot more freedom in editing the film.
Jeff:
What are your feelings about how the film looks, how the camera performed?
Brandt:
I was very happy with the way it looked and felt.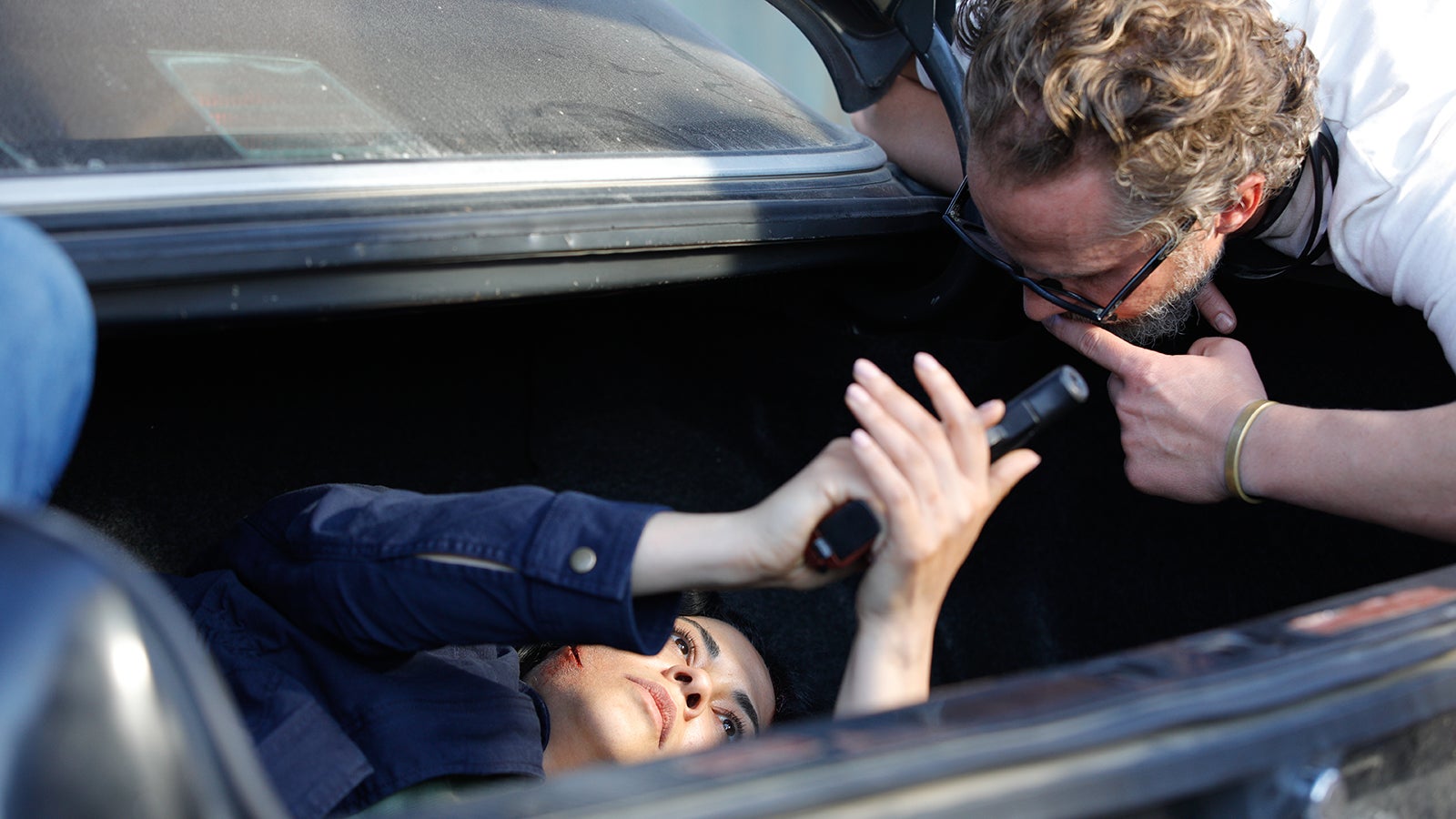 Jeff:
How did the camera's resolution benefit you in post?
Brandt:
Shooting the film in 6k allowed the editor and I more freedom to showcase details that might have gone unnoticed. The higher resolution provided us the ability to expand the amount of useable shots by punching in when we found things that accentuated the story.
Jeff:
What are your next steps for making Refugee as a feature?
Brandt:
Most of the next steps are out of our control. Timing is going to be determined largely based on what happens with COVID-19. We had finally raised the funds to shoot the feature and were moving towards hard dates when the world shut down. We are watching closely and hoping our chance will come soon. First and foremost we need to ensure the safety of cast and crew. Once we understand the measures we must take to protect our team I think we will have a better understanding of how and when we will shoot the feature.
Jeff:
Would you still shoot some of it here in LA?
Brandt:
No. We'll shoot the film in Jordan and Greece. Jordan's an amazing place. The King and Queen of Jordan have made the country one of the best places for a production to shoot a film. They are remarkable leaders. Over the past few years many films have been shot in Jordan, including "The Martian" and more recently, "Dune."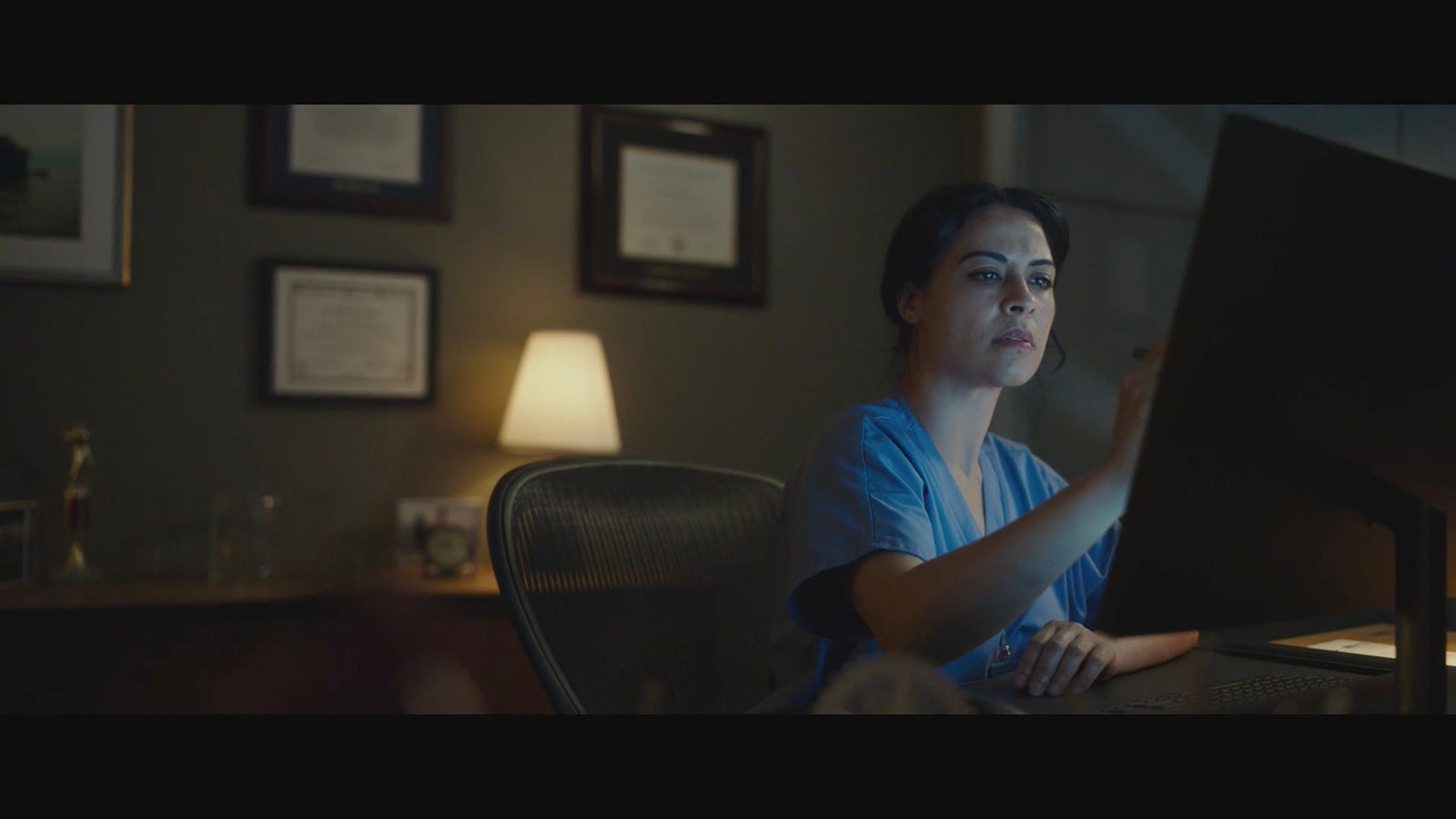 Jeff:
Brandt, the director/DP relationship, how do you see that? What do you like to see in a DP? And when you're looking to hire a DP, what are you looking for?
Brandt:
Technical talent is always important but I believe it's an assumed quality in a great DP. I'm really looking for someone who's willing to go 'all in' with me in executing the vision for the film. Tobias is that type of DP. I believe the relationship with the DP is one of the most important in the filmmaking process - if that bond is close you substantially increase the odds of creating something special.
Tobias is a master and his talent is undeniable. Because of our mutual respect I never questioned the reasons for his suggestions and our goals were aligned. As the Director, knowing the DP is your partner, allows you to fiercely focus on making a great film.
Jeff:
Brandt, as both a producer and a director how do you think things are going to look once we get past this pandemic, or at least start working our way out of it?
Brandt:
The world has changed. Every business will need to adapt in order to survive. The way we make films may never be the same, but we will adapt. Once the fear is gone I believe we will see creativity emerge in new and interesting ways.