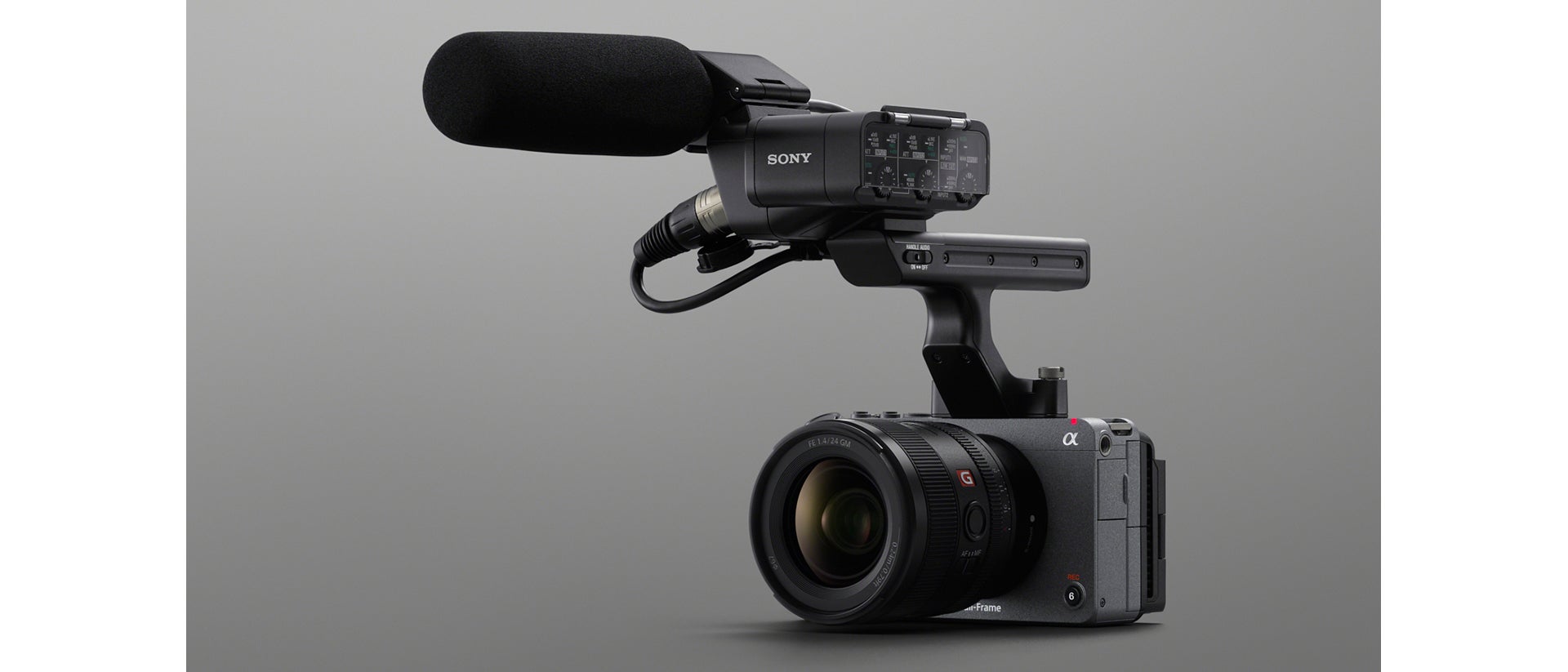 https://77snszqv.media.zestyio.com/FX3-7-1920.jpg
05.26.2021
05-26-2021 - Gear, Technology
3 Things To Know About the Sony FX3
By: No Film School
In collaboration with No Film School.
The Sony FX3 is the smallest camera in the Sony Cinema Line lineup, but that doesn't make it any less formidable for crafting cinematic imagery.
Sony has for a long time offered amazing cinema-focused cameras in a traditional cinema body type with the FS and now the FX lineup. When it comes to stills and hybrid technology, the mirrorless Alpha series is hard to beat. The Sony FX3 combines the two worlds in a compact cinema-focused body.
The FX3 offers an amazing set of features including fast autofocus, 5-axis image stabilization, some of the best low light reproduction, S-Cinetone, and 4K recording. Combined with a newly designed cooling system for long record times, a massive articulating screen, and a detachable top handle that supports multiple XLR inputs, it's a camera ready for life on set. Here are a few things you might not know about it.
Gyroscope Data
Inside every smartphone is a gyroscope that can tell which way the phone is pointing. It's how the phone knows to go into landscape mode or point you in the right direction navigating maps. But it's also used in games, and most relevant to filmmakers, camera stabilization.
Knowing the information about how the camera moves through space can help camera manufacturers stabilize footage in post-production with more sophistication than previously possible. Sony has done what we hope all manufacturers do and started putting a gyroscope sensor inside their cameras. Not only is it available in the FX3, but it's available in the FX6 and many of the Alpha cameras.
With the data, it allows you to use Sony's Catalyst Browse and Catalyst Prepare to stabilize your footage in post. Early tests show how impressive it is helping stabilize shots. Better yet, it can work in conjunction with an external gimbal as well. By combining 5 axis-IBIS, internal gyroscopic metadata, and a gimbal, you have a camera that can create buttery smooth shots that just wouldn't have been possible before.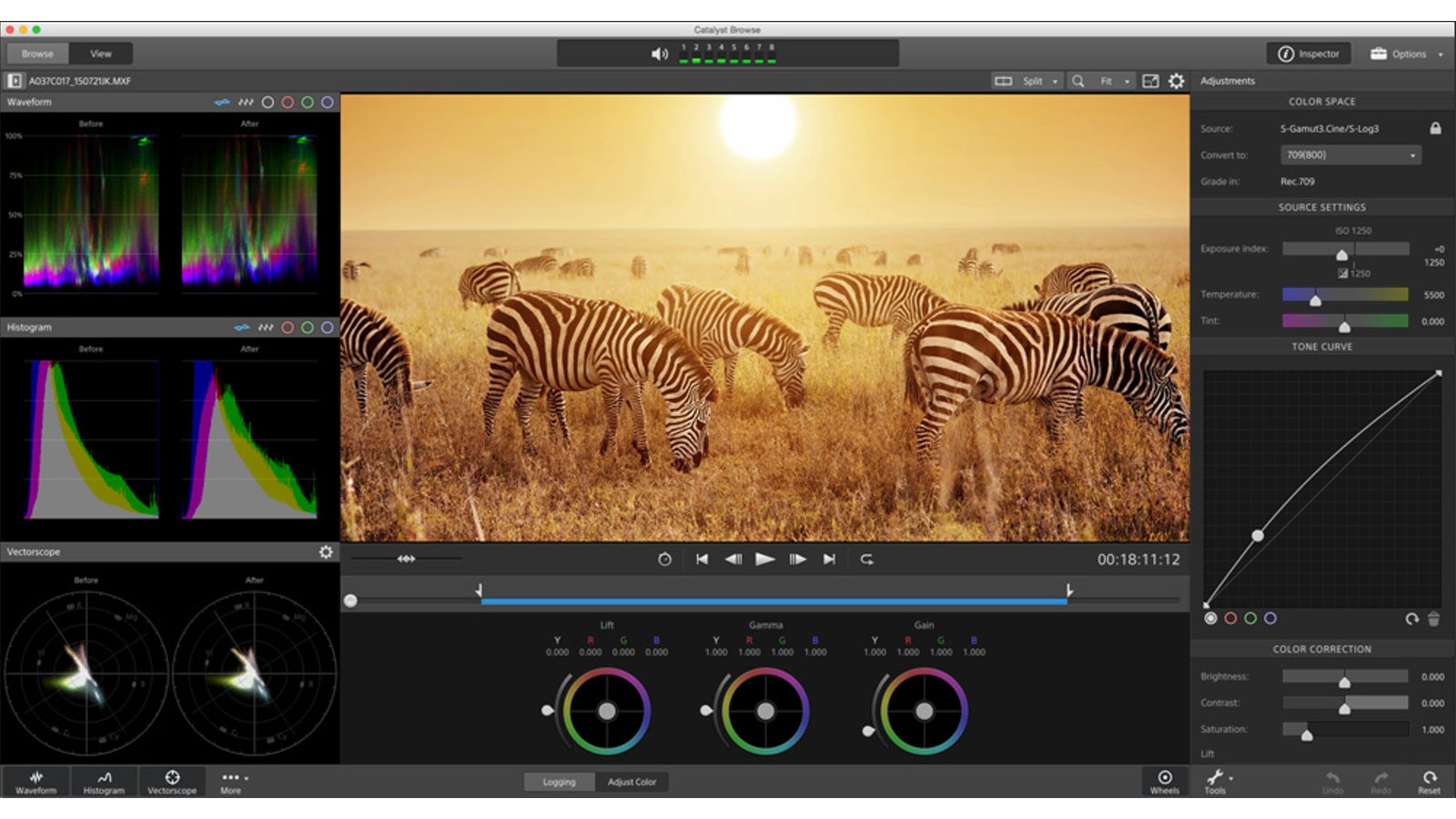 Cage-Free
To build out a camera for production, you often need to mount things to it. Sometimes it's an LED, a monitor, microphone, or a wireless video transmitter, or wireless audio receiver. Sometimes it's all of the above. On larger cameras like the FX9, there are various mounting points and plenty of room to mount accessories with velcro. On smaller cameras, we often turn to camera cages to provide all the mounting points needed.
While camera cages are wonderful at making our cameras more flexible, they add both expense and weight. The FX3 overcomes the need for a cage by having five 1/4-20" mounts on the camera body. This means that it's as simple as screwing in any number of your accessories directly to the camera. Plus, the supplied XLR handle provides three additional threaded mounting points for accessories. If your accessory doesn't come with a 1/4-20" screw, you can get an infinite number of adapters from a variety of manufacturers for almost nothing.
The 1/4-20" mounting points are also great to vertically mount the camera intended for 9x16 video, which is a growing segment in the industry.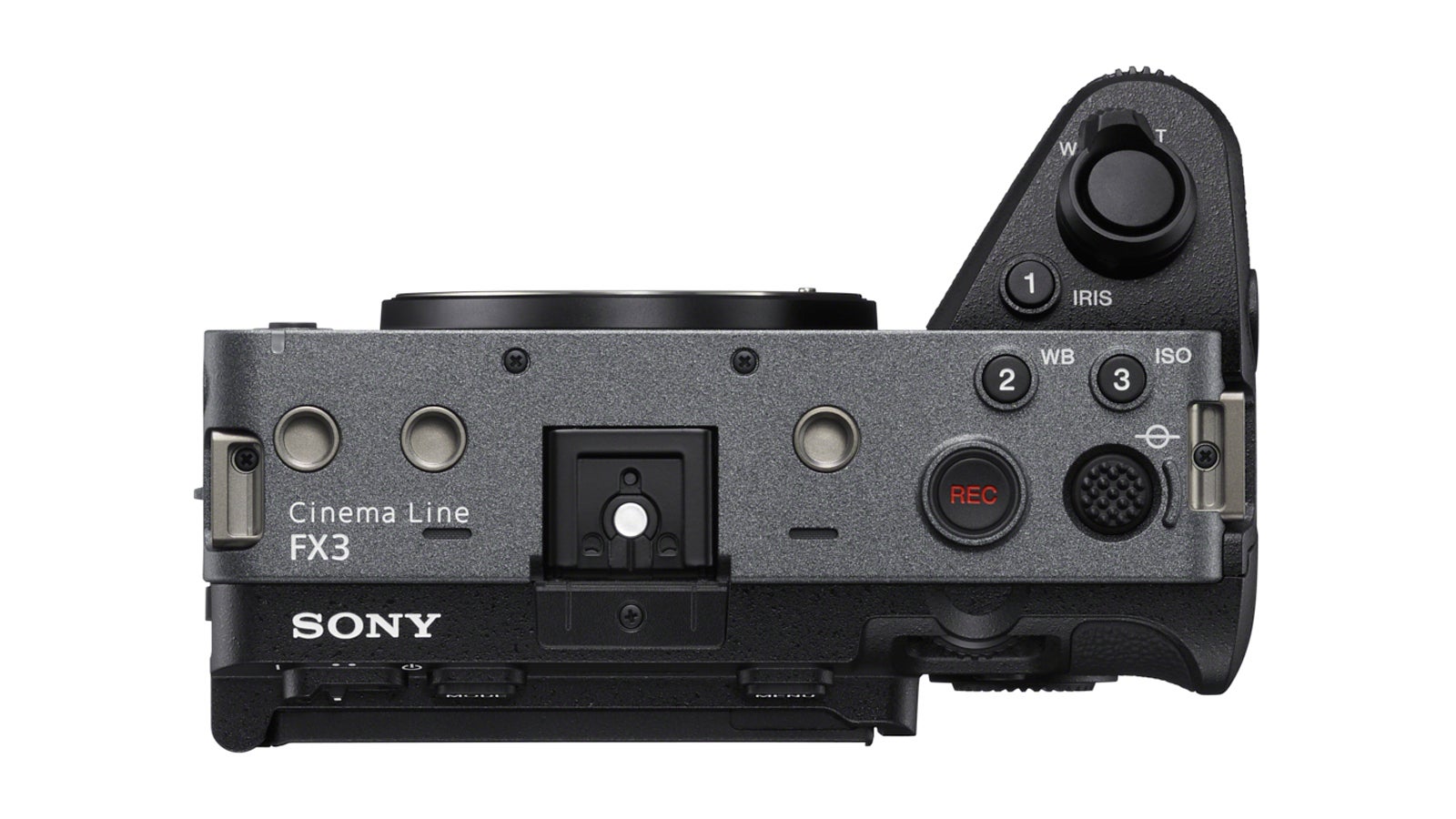 Internal Proxies
The FX3 shoots 4K files at speeds up to 120fps. This creates large video files that are sometimes complicated for smaller computers to handle. If you've ever dragged a clip into the timeline of your editing system and clicked "play" only to watch it buffer or not play at all, you're going to want to know about proxies. Proxies are lower-resolution copies of the media that play well on slower machines. Even if you have a robust computer, proxy workflows are not complicated and can speed up efficiency.
While creating them is often a separate render step in post, with the FX3 you can generate a set of internal proxies alongside your full-resolution shots inside the camera. The FX3 has dual card slots that support both CFexpress Type A and SD cards using the same slot. Internal proxies are one of those features that we tend to associate with more robust cameras, but Sony has managed to pack them into a tiny camera package like the FX3.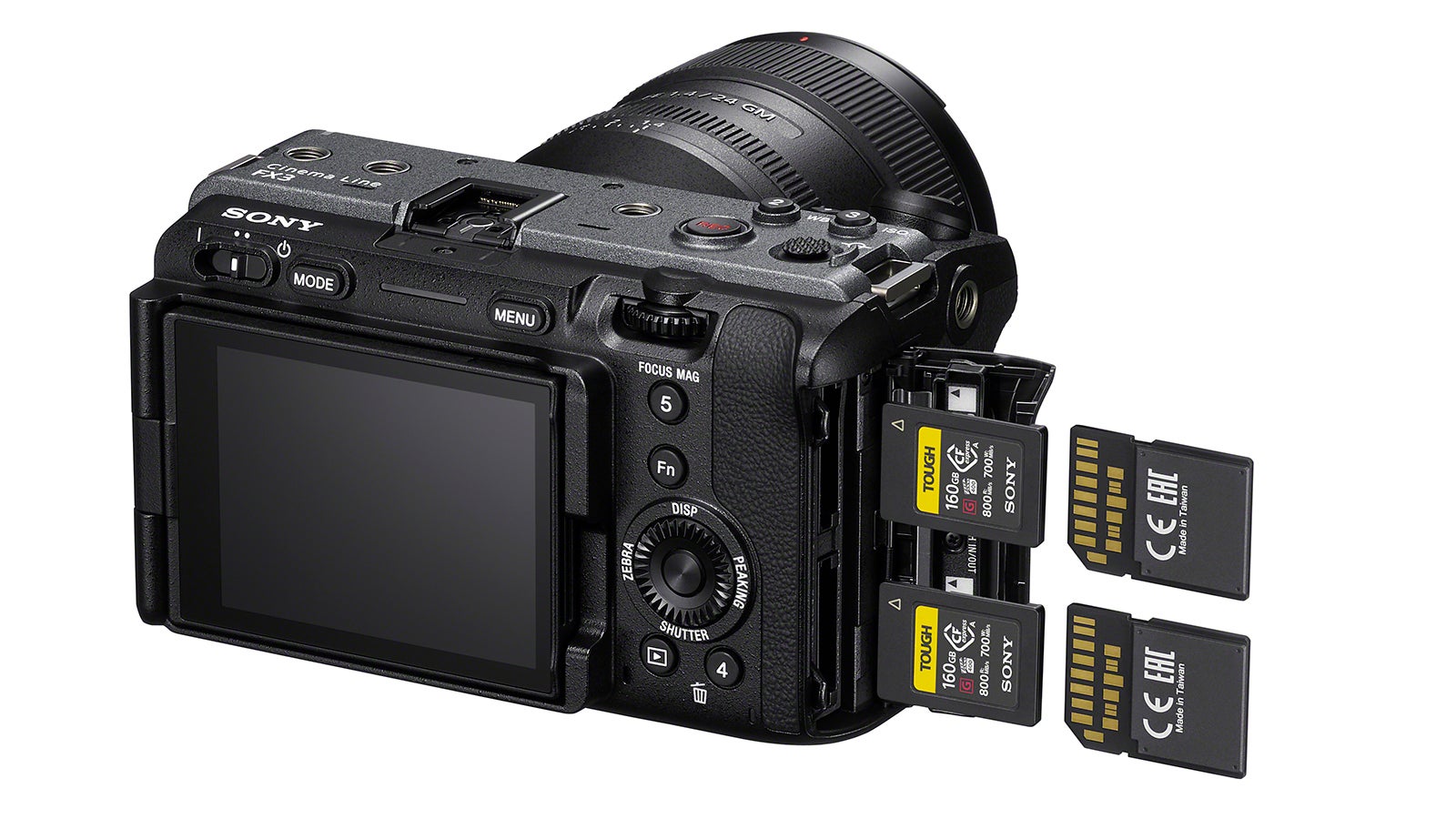 Conclusion
It's rare that any camera really gives users everything they want, but the FX3 has seemingly done the impossible. Combining the lightweight body and mobility of a small handheld stills camera with features that filmmakers need to craft moving images, it lands in a sweet spot of image quality, weight, and price point that it largely has all to itself.