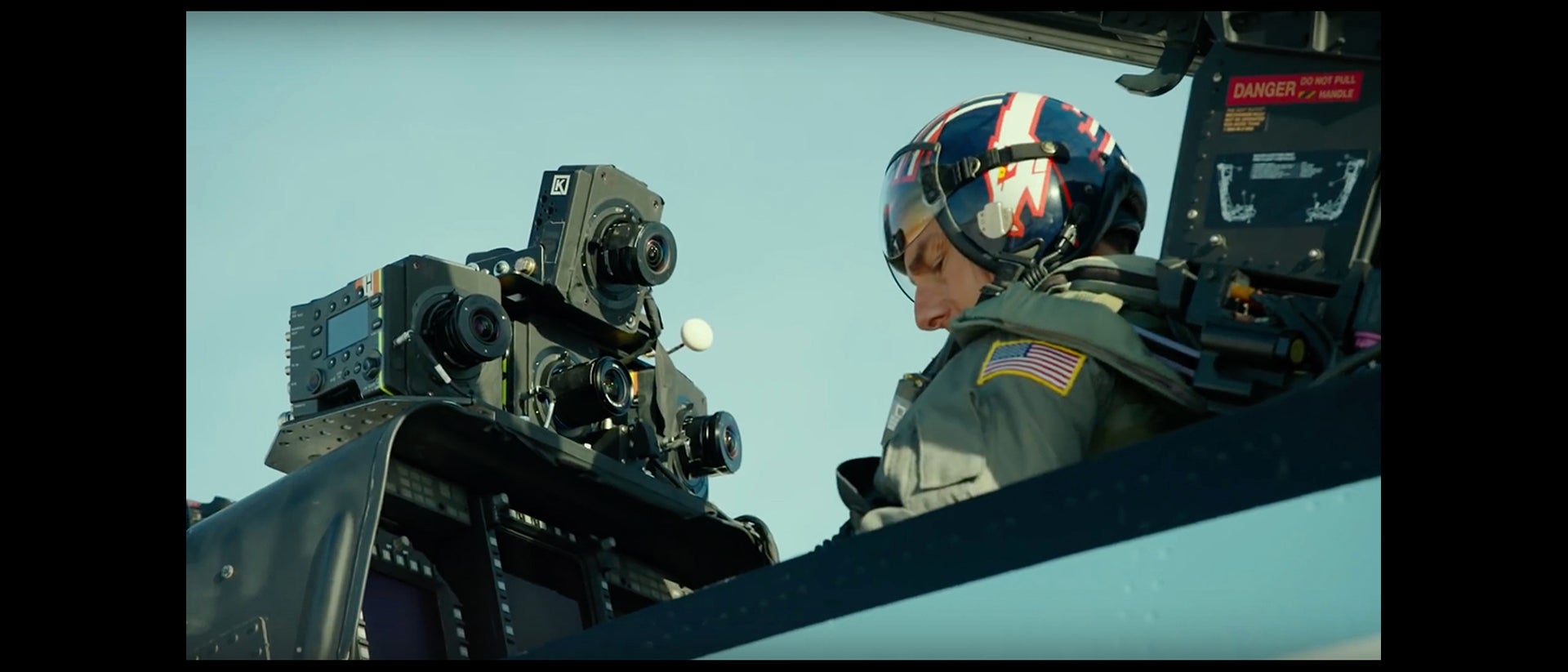 https://77snszqv.media.zestyio.com/Cockpit-2-1920.jpg
12.18.2019
12-18-2019 - Gear, Technology
Behind the Scenes of Top Gun: Maverick – Real Flying. Real G-Forces. Pure Adrenaline.
By: Jeff Berlin
Let's go behind the scenes as DP Claudio Miranda, ASC and Director Joseph Kosinski shoot Top Gun: Maverick on the Sony VENICE and VENICE Rialto Extension System with SIGMA FF High Speed Primes, ARRI/ZEISS Master Primes, Fujinon Premier Zooms, ZEISS Loxia, and Voigtländer lenses. The camera department was supported by Keslow Camera in Culver City, Los Angeles, California.
Joseph Kosinski and DP Claudio Miranda, ASC in action in the desert.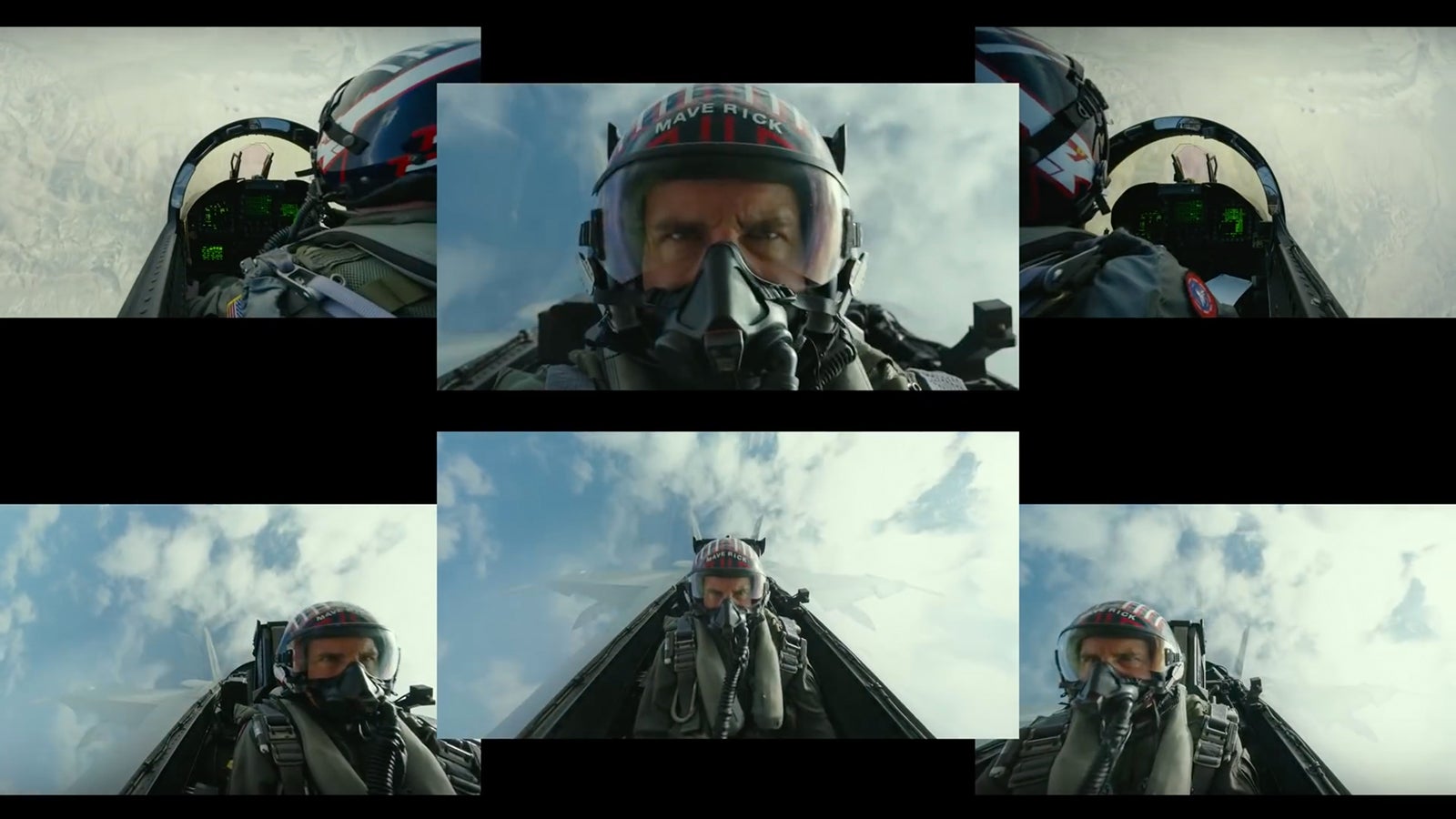 View from the array of VENICE cameras trained on Cruise in the Super Hornet.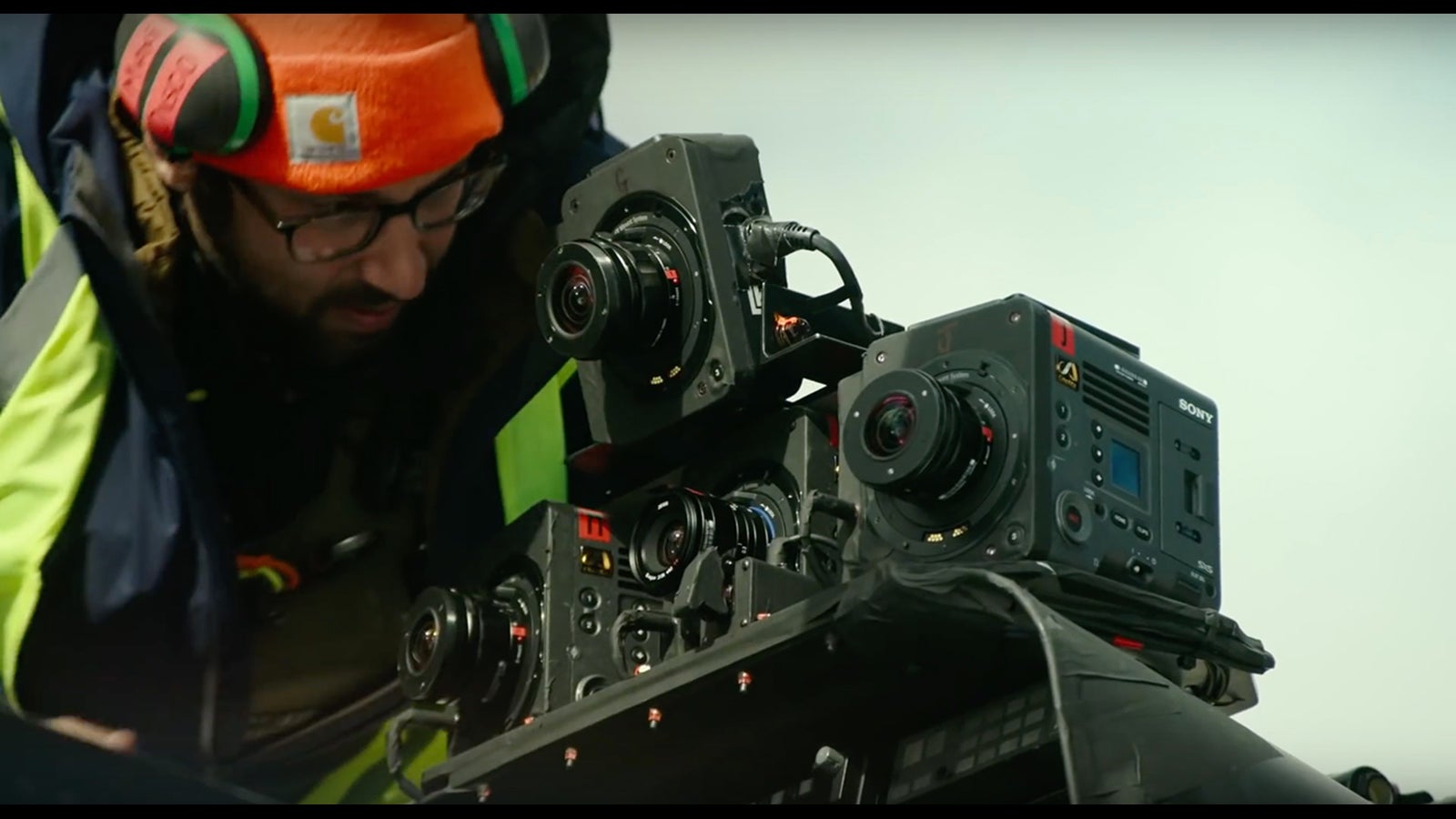 VENICE array bolted to the glareshield in the Super Hornet. Rialto Extension System visible at top. Cameras are configured for E-mount lenses. Notice AXS-R7 RAW recorder is dismounted. Cameras recorded XAVC Class 480 internally to Sony SxS cards.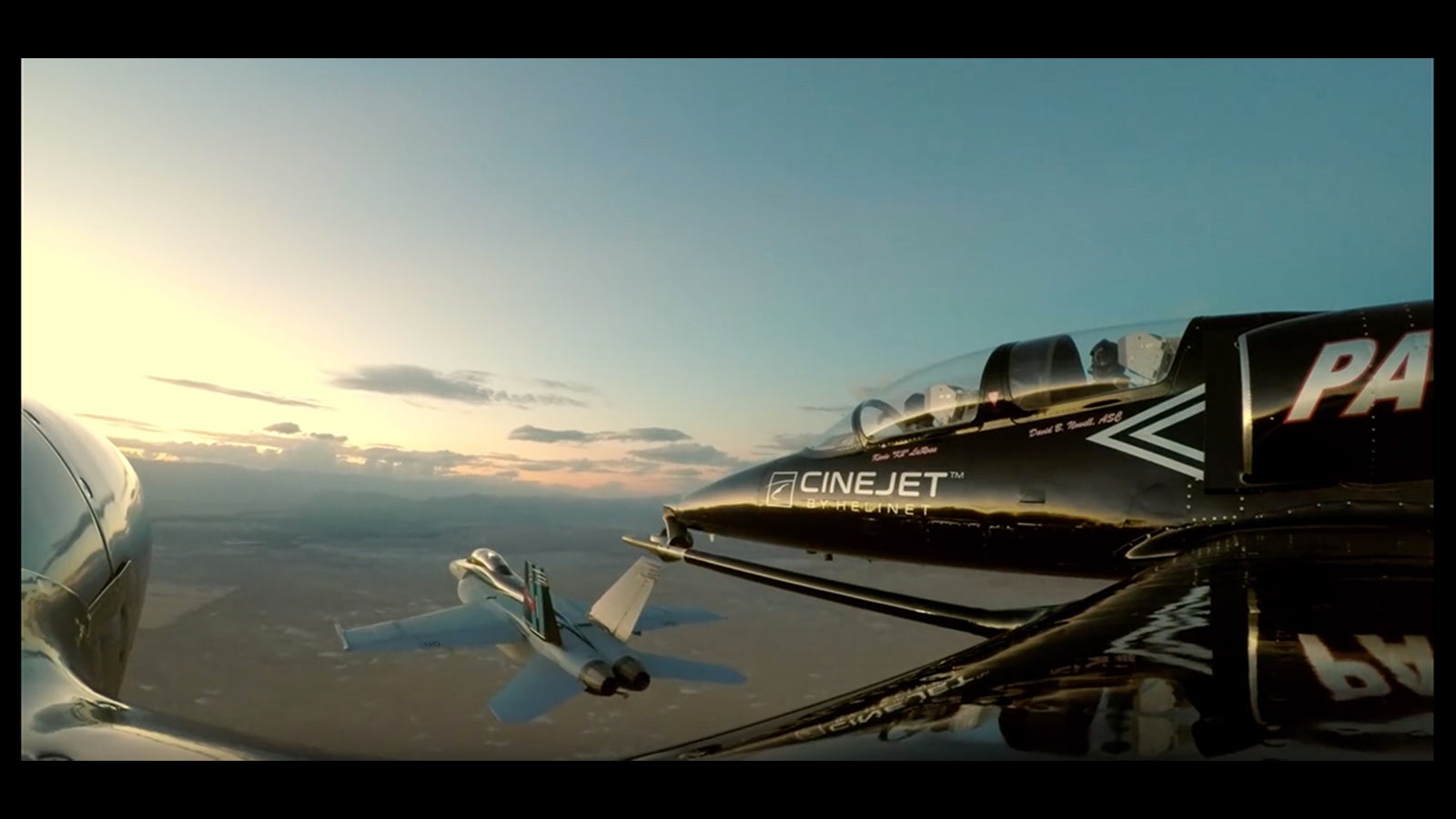 L-39 camera platform from Helinet. Aerial Coordinator and lead camera pilot for Top Gun: Maverick is Kevin LaRosa. Aerial Director of Photography is David B. Nowell, ASC, who was aerial camera operator on Top Gun (1986).
Two Boeing F/A-18E Super Hornets in formation.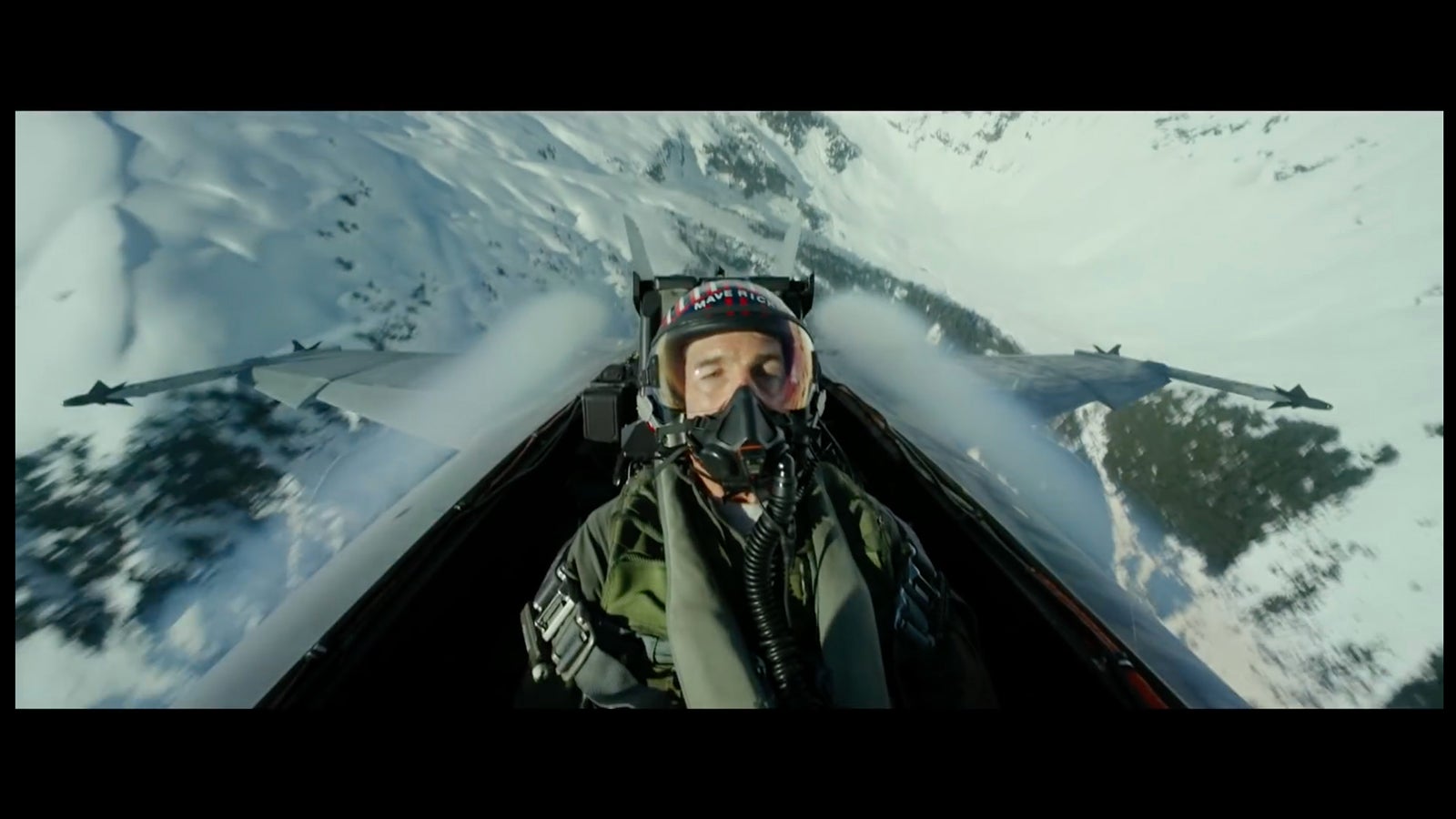 The brutal pull of real G-forces cannot be understated, or simulated.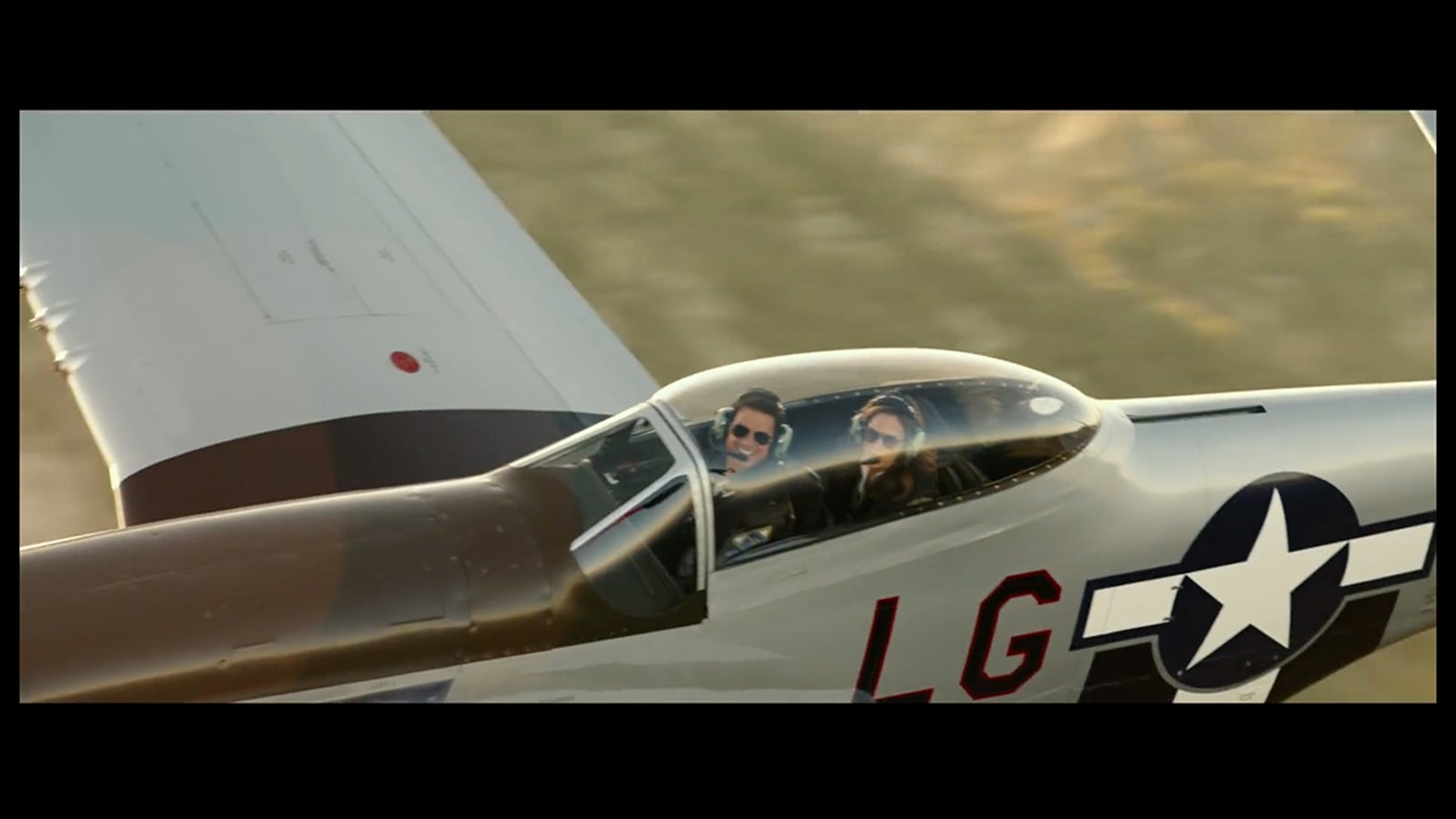 Tom Cruise flying his personal P-51 Mustang.