https://77snszqv.media.zestyio.com/CineGearExpoGround.jpg
07.10.2019
07-10-2019 - Gear
Cine Gear Expo 2019 New Product Roundup
By: SonyCine Team
Another CineGear is in the books and what a fun and productive event it was. In addition to seeing so many good friends and colleagues, which is such a fun and enriching aspect of such events, Sony held the grand opening of the new Digital Media Production Center (DMPC) (LINK) and announced Firmware V5.0 for VENICE, further expanding the High Frame Rate envelope of their flagship motion picture camera.
As the SonyCine team walked the show on the New York streets and in a few stages at the Paramount Pictures lot, we did find a handful of noteworthy items to highlight on these pages.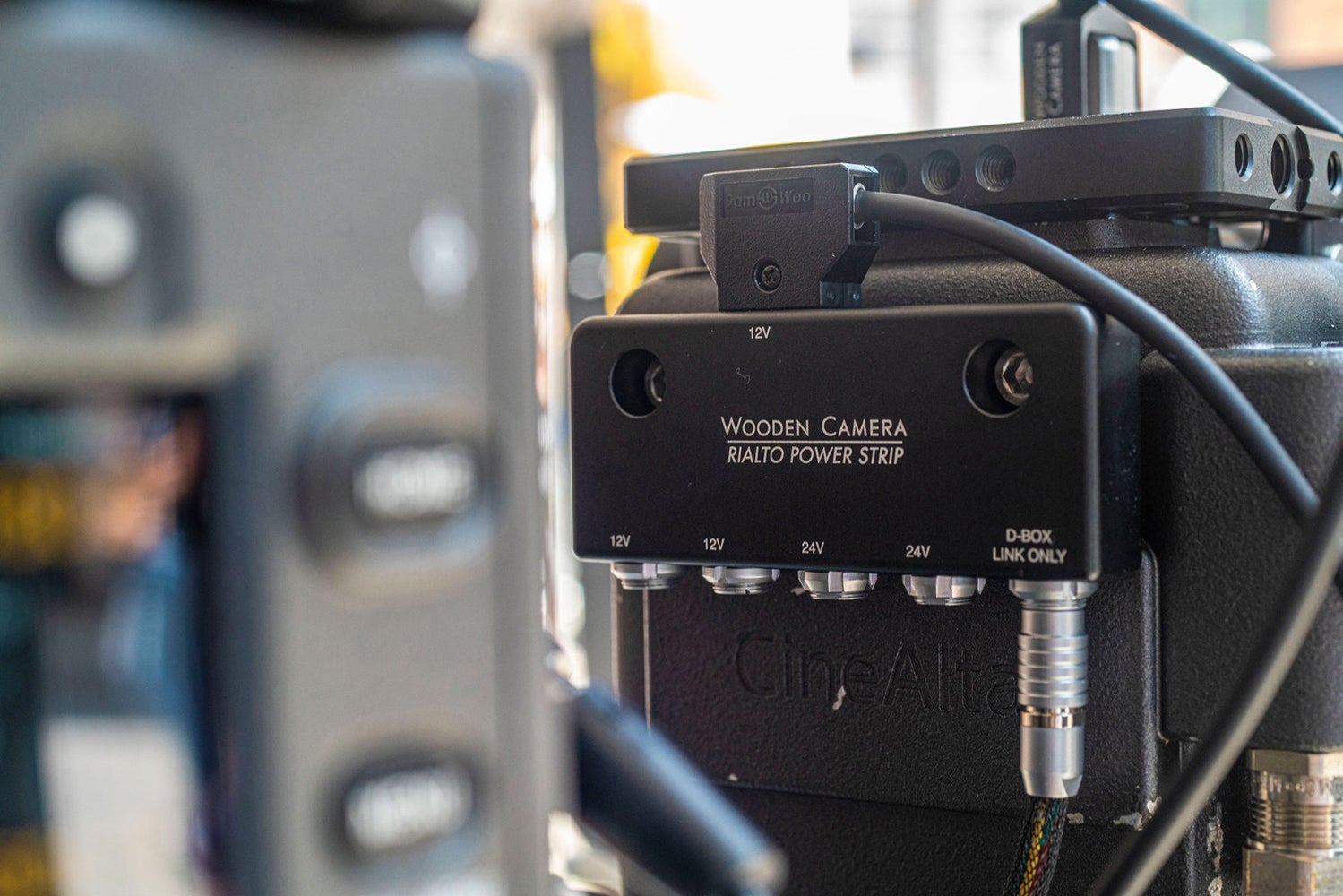 Wooden Camera D-Box Power Strip for Sony Rialto Extension System
This accessory seems to be a terrific solution for sending more power to the isolated sensor block of the Extension System to support wireless motor systems.
The D-Box Sony Rialto Power Strip attaches to the back of the Sony Rialto (VENICE Extension Head) by two captive 1/4-20 screws and provides two 2pin LEMOs at 12V, two 3pin Fischers at 24V with R/S, and one D-Tap at 12V. Five Velcro cable ties are included to attach the included 110 inch (279cm) Y cable to the Rialto Head cable.
This product requires the D-Box (Sony VENICE, Gold Mount) or D-Box (Sony VENICE, V-Mount) to function correctly.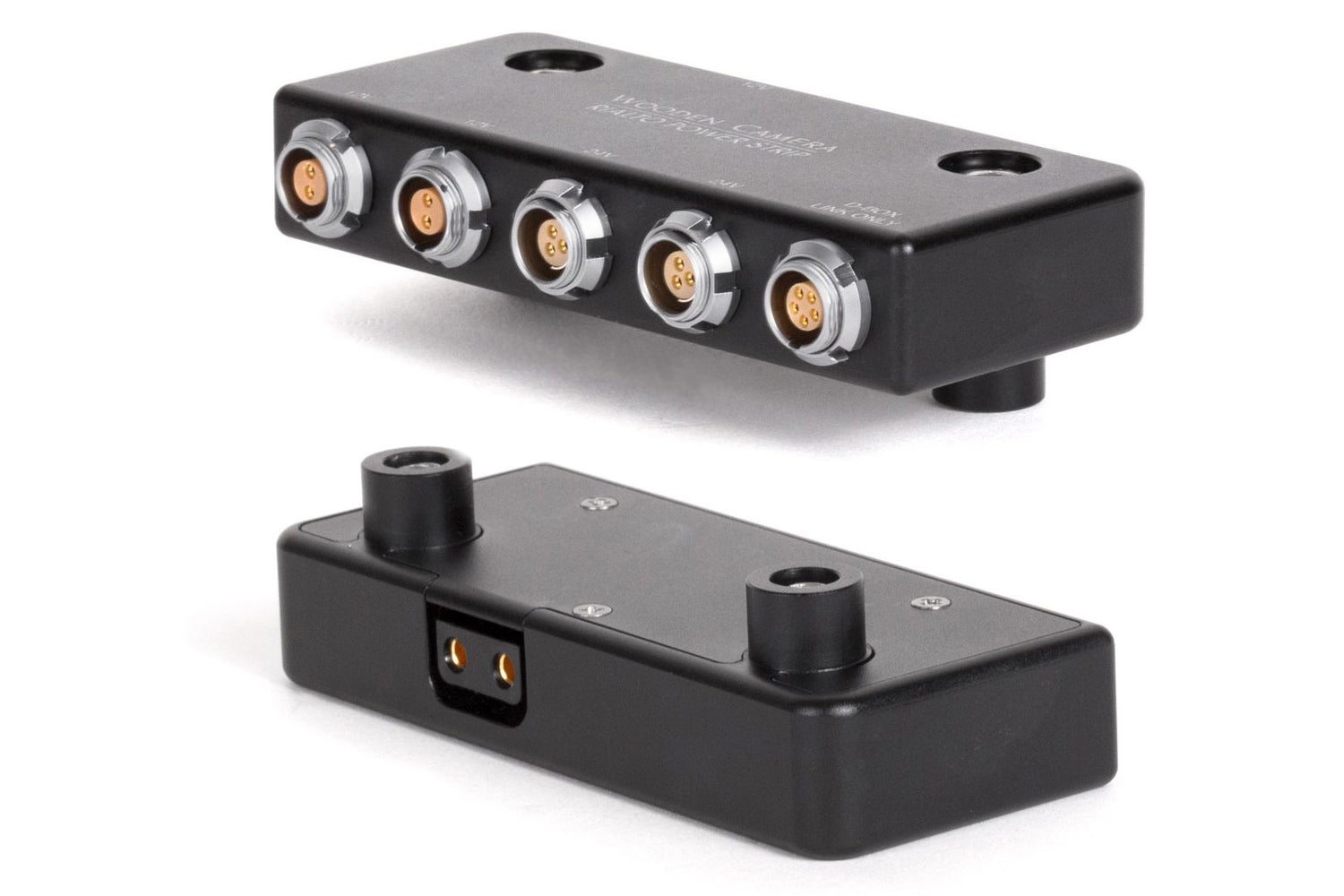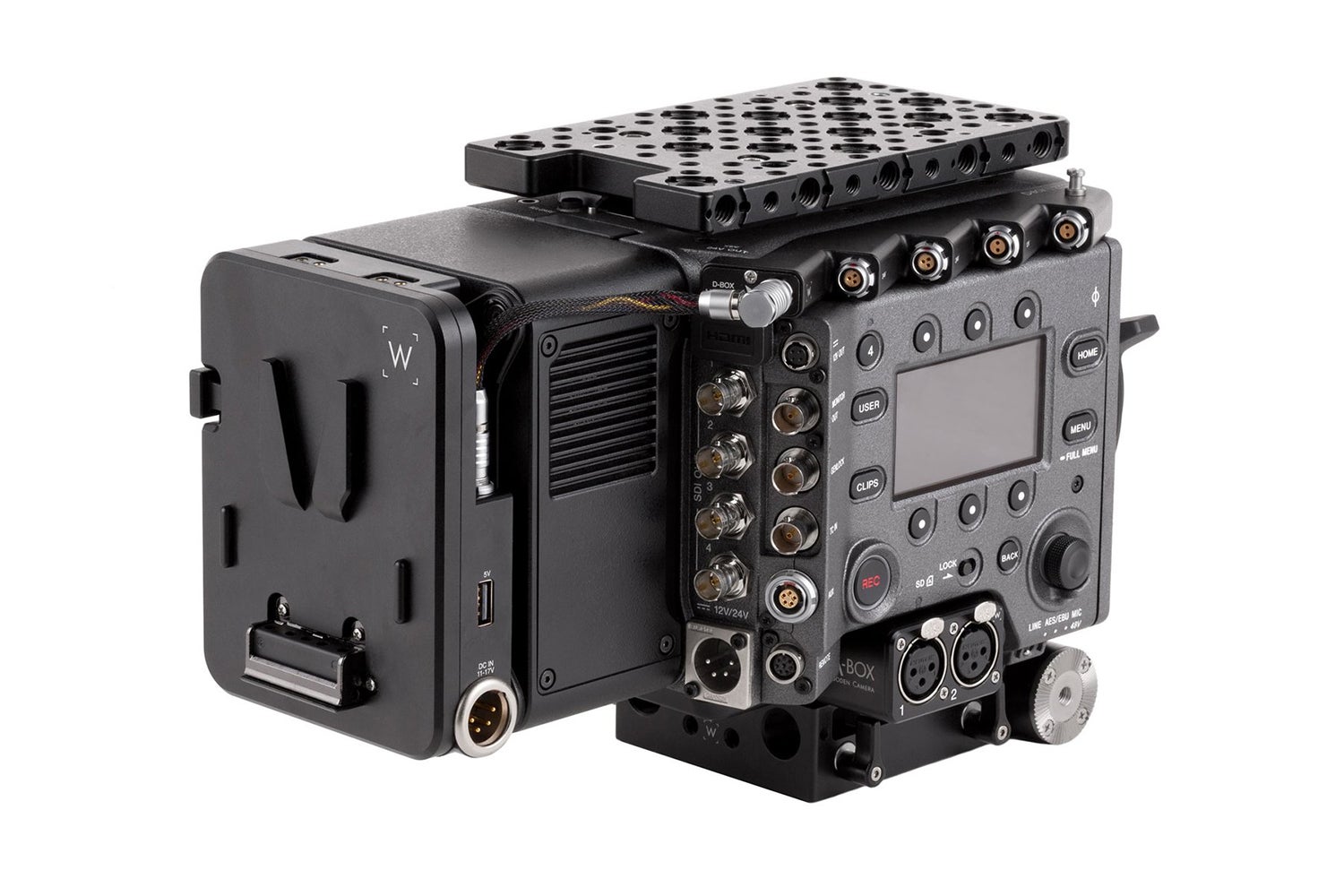 The D-Box for Sony VENICE ( Gold Mount and V-Mount options) adds power distribution, standardized remote start/stop, and hot swap abilities to the Sony VENICE camera. The D-Box main unit attaches to the back of the AXS-R7 or to the V-Mount plate on the camera rear and the Power Strip portion attaches to the top right side of the camera via a 3pin Fischer and the tape hook threaded hole.

Connectors on the D-Box Power Strip are contoured to match the camera profile and connector angle which allows for all cables to be installed with no collisions. The module communicates with the camera and allows any ARRI standard start/stop trigger to be used with the 3pin Fischer port including the ARRI UMC-4 / WCU-4. The DC input on the D-Box is the same as the camera's 4pin XLR connector allowing for an AC power supply, external power plate, or VCLX block battery to be connected to power accessories and camera during a battery change. When both battery and DC input are utilized, the D-Box defaults to the DC input, leaving the onboard battery fully charged.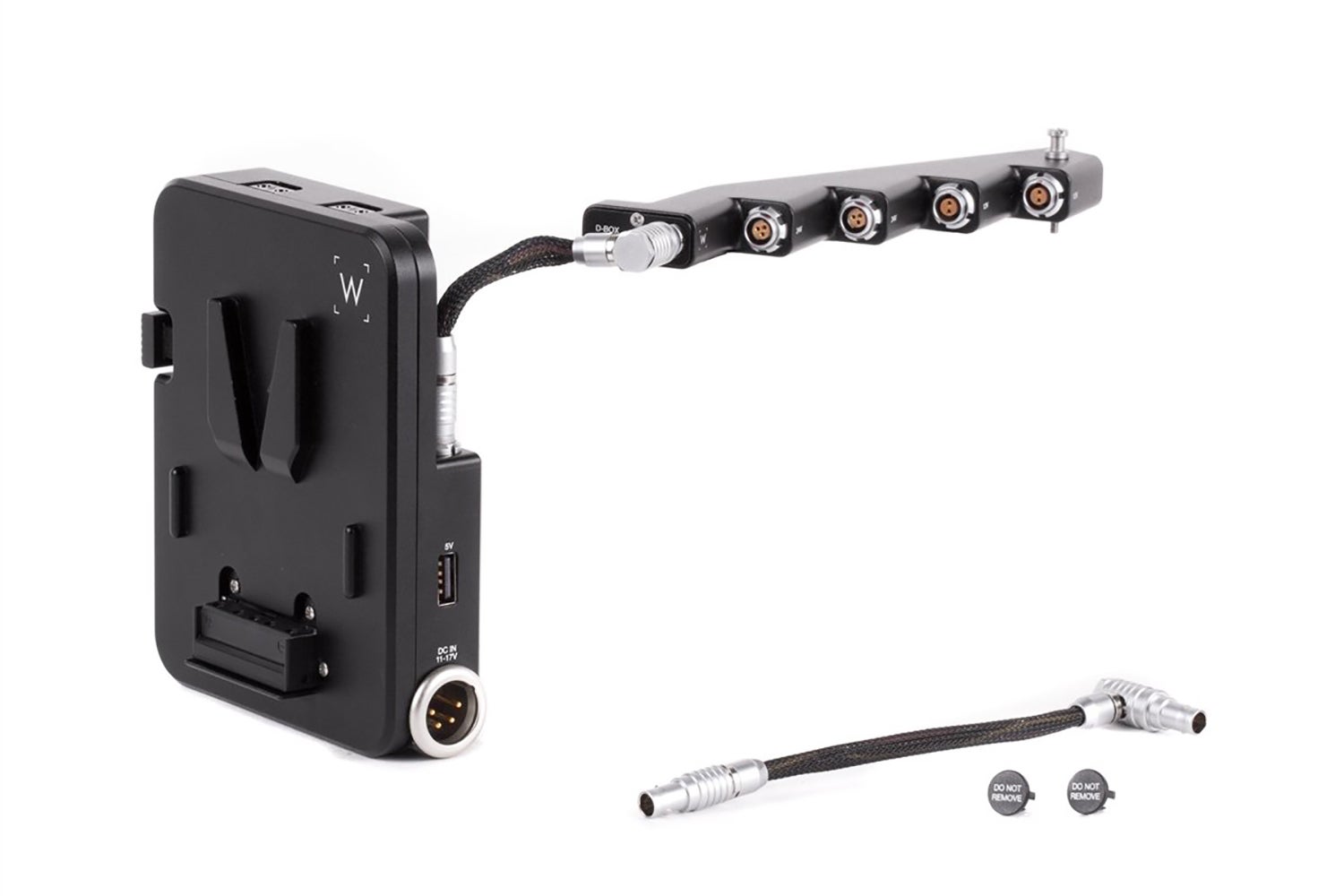 Physical fuses have been replaced by a processor controlled amp limit which is settable to 3.8, 5.8, or 9 amps using the slide switch on the operator's side. Should the user exceed the set current for accessories, only the accessory outputs are disabled leaving the camera running normally. Once the current load has been reduced by either removing accessories or reconfiguring, the reset button can be pressed to enable accessory power again.

The "DC IN" and "BATT" LEDs are dual LEDs. This means the LED, if battery voltage is above 12.5V, the LED will be green. If the battery voltage is below 12V the LED will be red. If the battery voltage is between those values the LED will be orange (red + green). Flashing may occur during phase transition.

Highest quality Anton Bauer components are used in the V-Mount assembly and the unibody power plate design is both extremely durable and lightweight.
Interfaces:
1x V-Mount Power Plate
2x 3pin Fischer at 24V with Run Stop
- Regulator built in to convert battery voltage to 24V
- Maximum 3A surge, 2.5A sustained shared between connectors
2x 2pin LEMO at 12V unregulated
- ARRI standard wiring
2x D-Tap at 12V unregulated
1x 5V USB
1x 4pin XLR DC Input
- Hot swappable with on board battery
- Capable of providing power to accessories and camera without brick battery attached

Connectors used in this assembly are not manufactured by LEMO but are made to the same specifications and are LEMO compatible.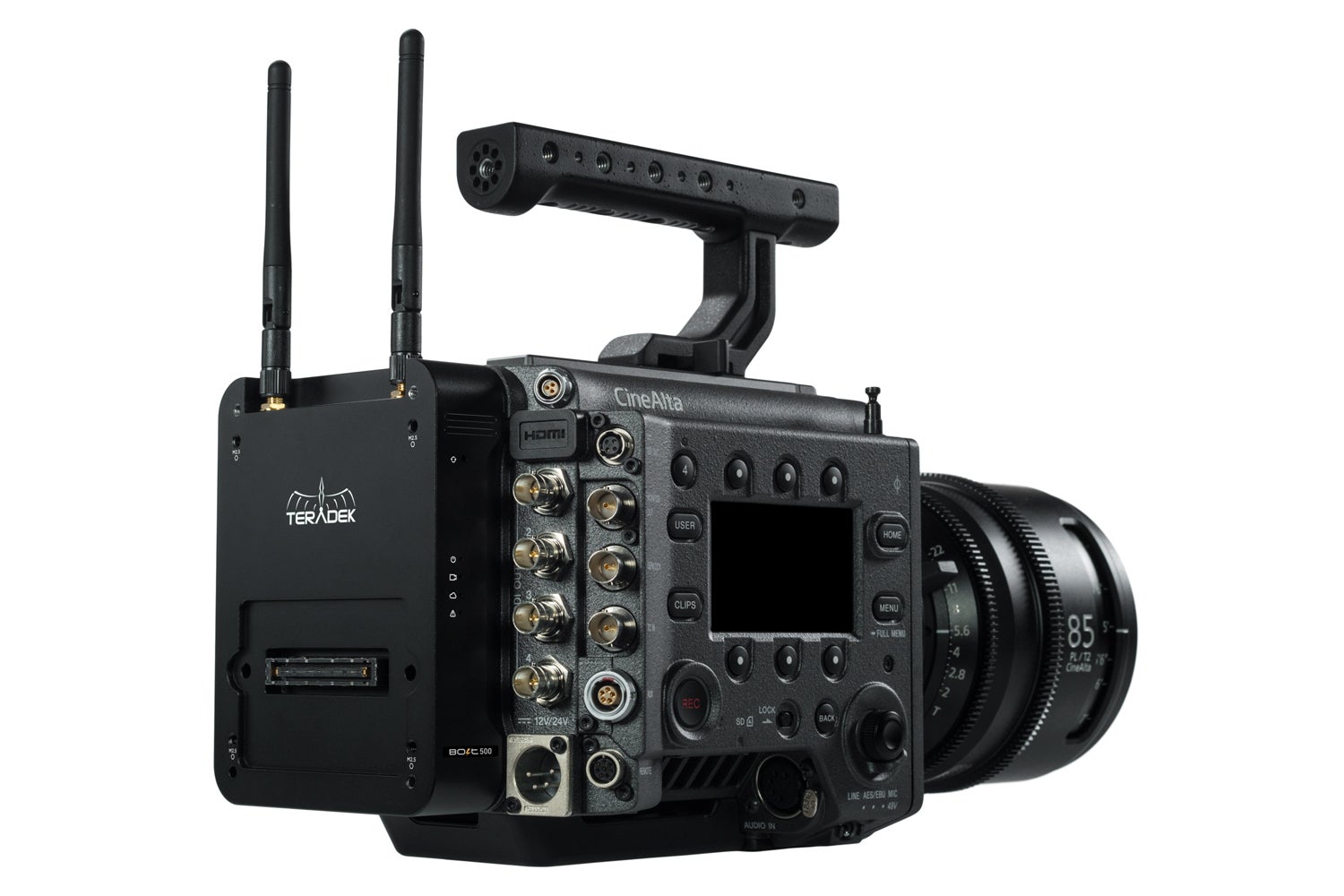 Teradek Bolt for VENICE
Bolt for Sony VENICE is a wireless video module that attaches seamlessly to Sony VENICE cameras. Featuring the same zero-delay wireless technology of the renowned Bolt XT line, Bolt for VENICE is a good option to keep camera clutter and weight off of your rig while providing pristine, real-time wireless monitoring.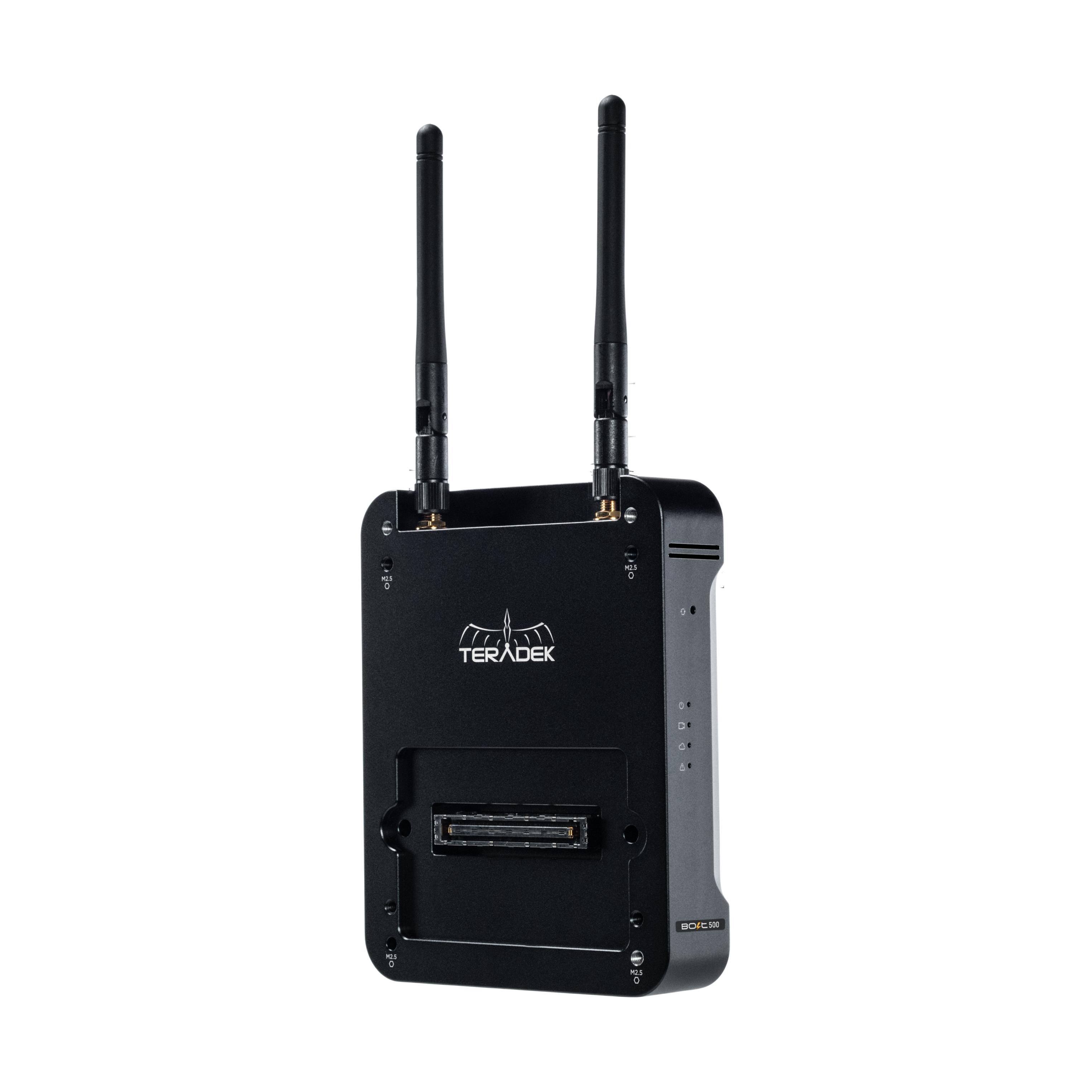 Compatible with the Bolt XT, Bolt LT, 703 Bolt, Focus Bolt RX, and all third-generation Bolt systems, the Bolt for Sony VENICE connects to the worldwide Teradek ecosystem without compromise. The module passes data, audio and video via the camera's rear 144-pin connector, eliminating clunky power and video cables while ensuring data path integrity from camera to other accessories such as the AZXS-R7 or RAW/X-OCN recording units. To save power, the device can be switched off without interrupting the signal path going through to the recorder module.
Like Teradek's high-end Bolt XT line, the Bolt for Sony VENICE is multicast capable up to 4 receivers and includes Teradek's proprietary software utilities, including a manual frequency-selection tool, 3D LUT engine, and a 5GHz spectrum analyzer to keep an eye on interference in on set.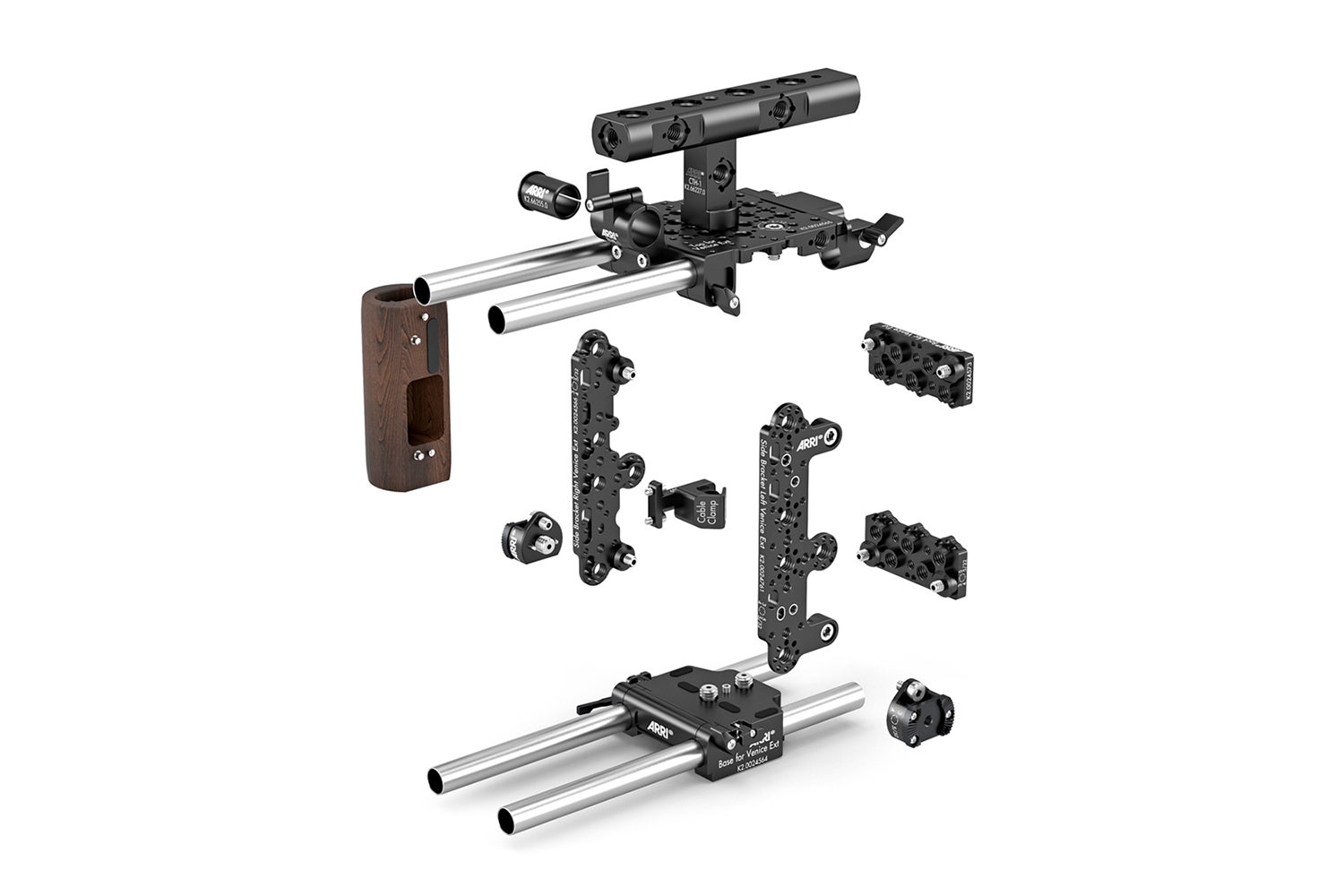 Arri Extension System Accessories
VENICE Extension Unit Set, Pro and Basic
Arri already makes very popular accessories for VENICE. These kits, designed exclusively for the Extension System, allow a full build of extension block only with top plate and top handle, rail system, side brackets, baseplate, side handles and cable clamps.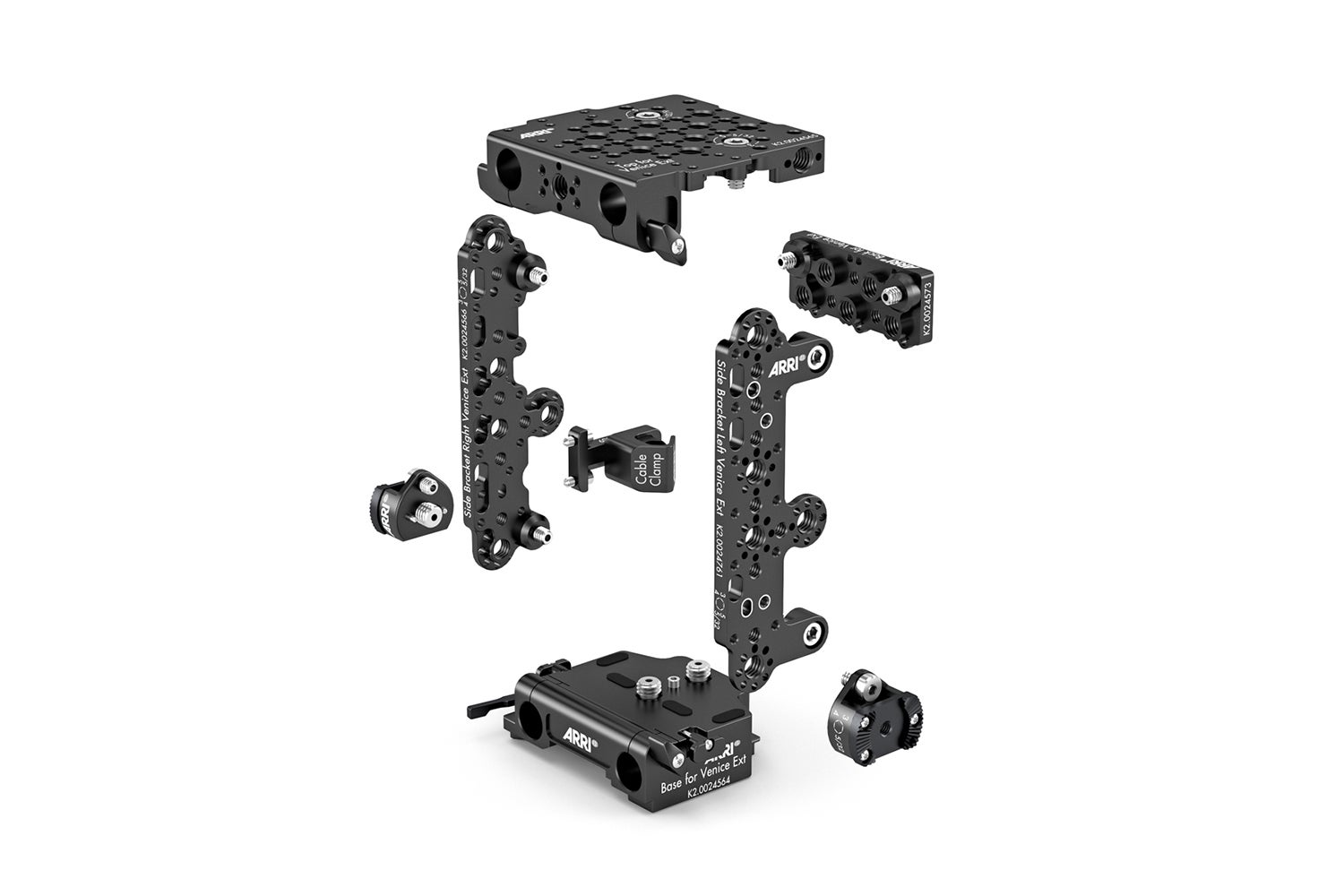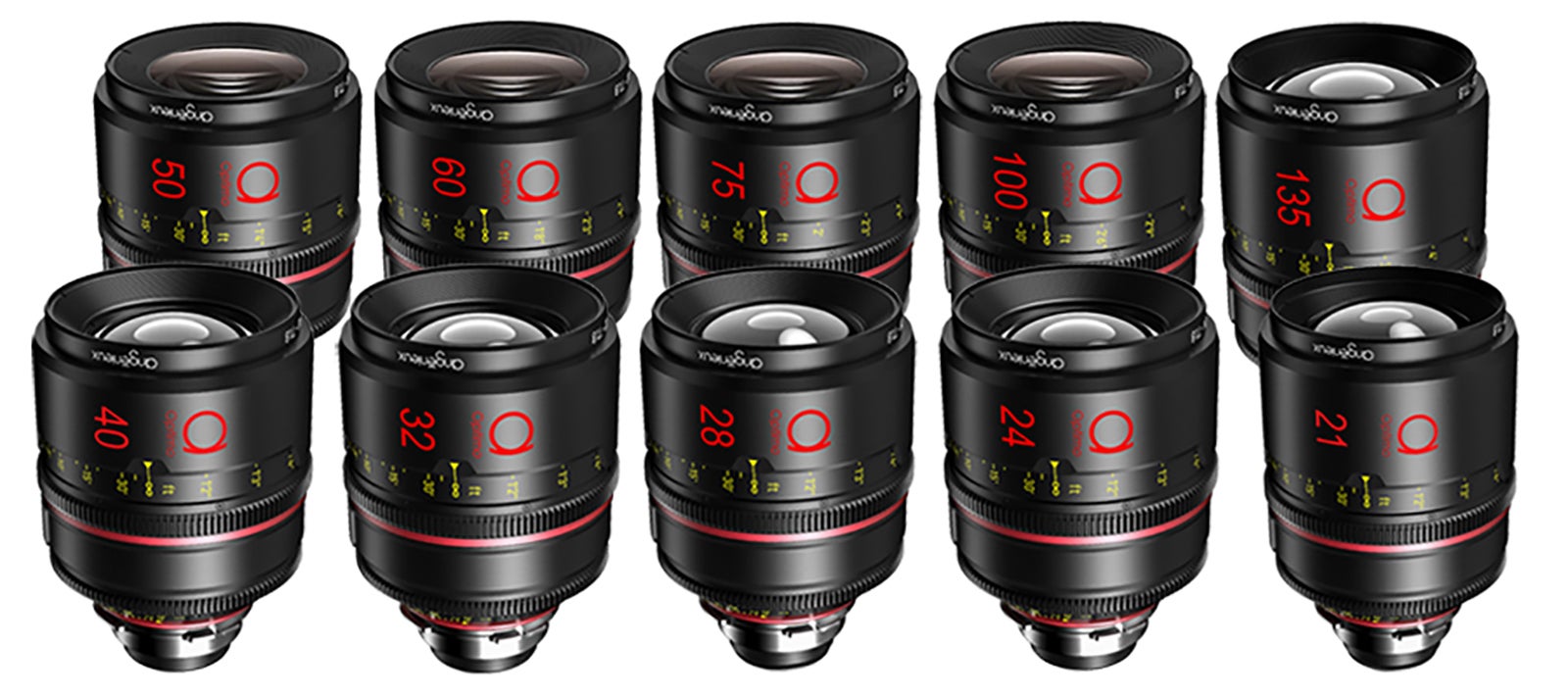 Angenieux Optimo Full Frame Prime Lenses
The French lens company Angenieux, renknowned for their industry-leading line of zoom lenses, have announced a new line of cinema primes called Angenieux Optimo Primes. These lenses draw on over 80-years of Angenieux cinematic excellence and represent a long-awaited step in the evolution of professional optics; capturing that signature Angenieux look in a complete prime lens set.
Focal lengths for Optimo Primes include 21mm, 28mm, 40mm, 50mm 75mm and
135mm for the initial 6-lens production run scheduled for delivery Fall 2020. The complete 12-lens set will include 18mm, 32mm, and 100mm lenses delivering Winter 2020; and 24mm, 60mm and 200mm completing the set in Spring 2021.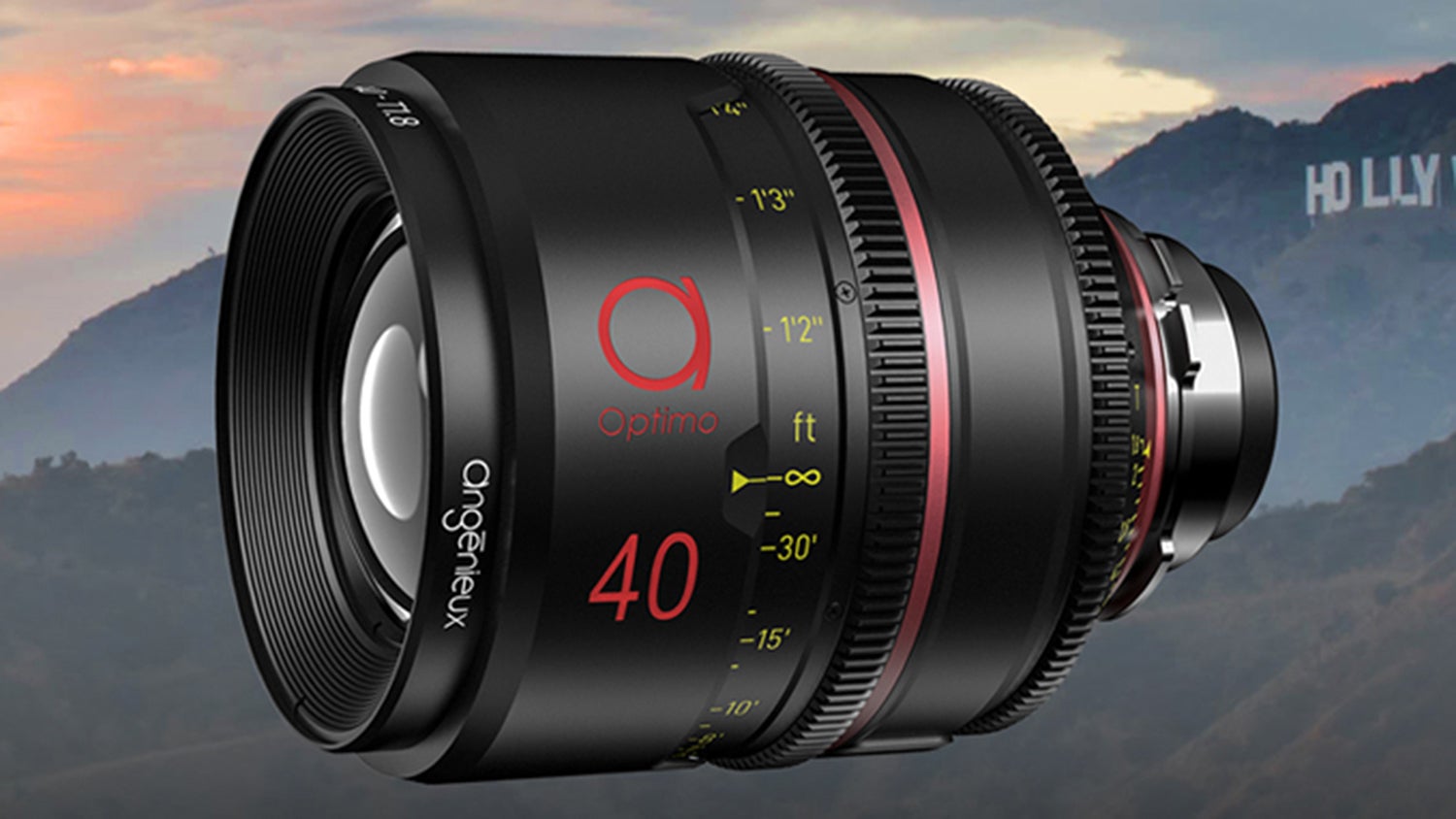 The Optimo Primes also have a replaceable iris blade unit which is user configurable for bokeh, including anamorphic effect.
They are smart lenses, supporting both Cooke/I and Arri LDS and have fully interchangeable lens mounts including LPL, XPL, PL, Canon EF, Nikon F and Panavision XL.
The lenses will range in price from around $23,000 USD- $31,000 USD each depending on the focal length.
Distribution in the U.S. and Canada will be fulfilled by Band Pro.