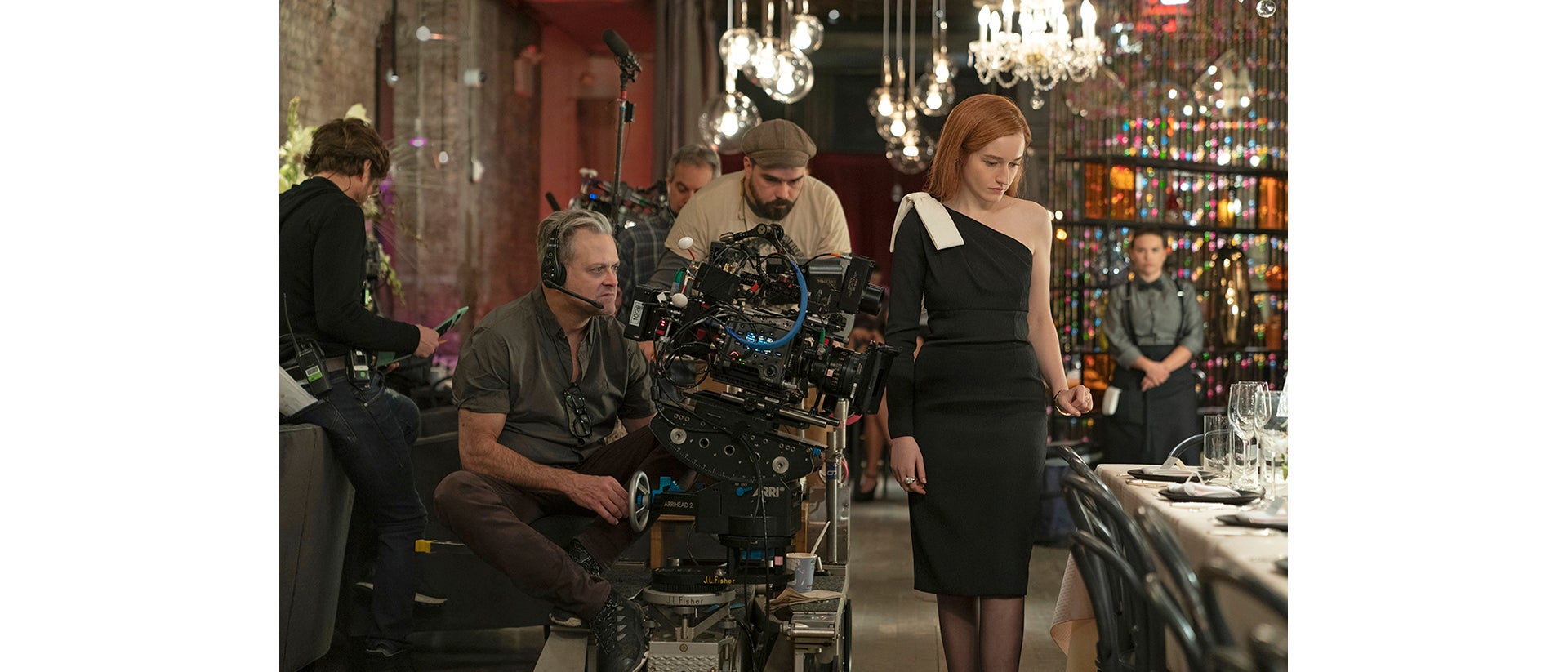 https://77snszqv.media.zestyio.com/title-1920.jpg
07.27.2022
07-27-2022 - Events, News
Emmys 2022: Record Number of Nominees Powered by Sony VENICE
By: Oakley Anderson-Moore
After 74 years of the Primetime Emmy Awards, there are more innovative, visually impressive, and exquisitely entertaining stories than we've ever had in the history of cinema.
Of course, from crafty to camera operators, and actors to location managers, it takes a village to create good television.
At SonyCine, we love to see all the departments get the recognition they deserve, and we are very excited to see all the talent represented in the nominations for 2022 Primetime Emmy Awards.
We're thrilled to see, as usual, that some of the best stories are shot on Sony. From the Sony VENICE to the FX3, the Sony cinema line is well represented in this year's nominations.
Here's are a few of the noteworthy nominees who used the Sony VENICE to bring their visions to life: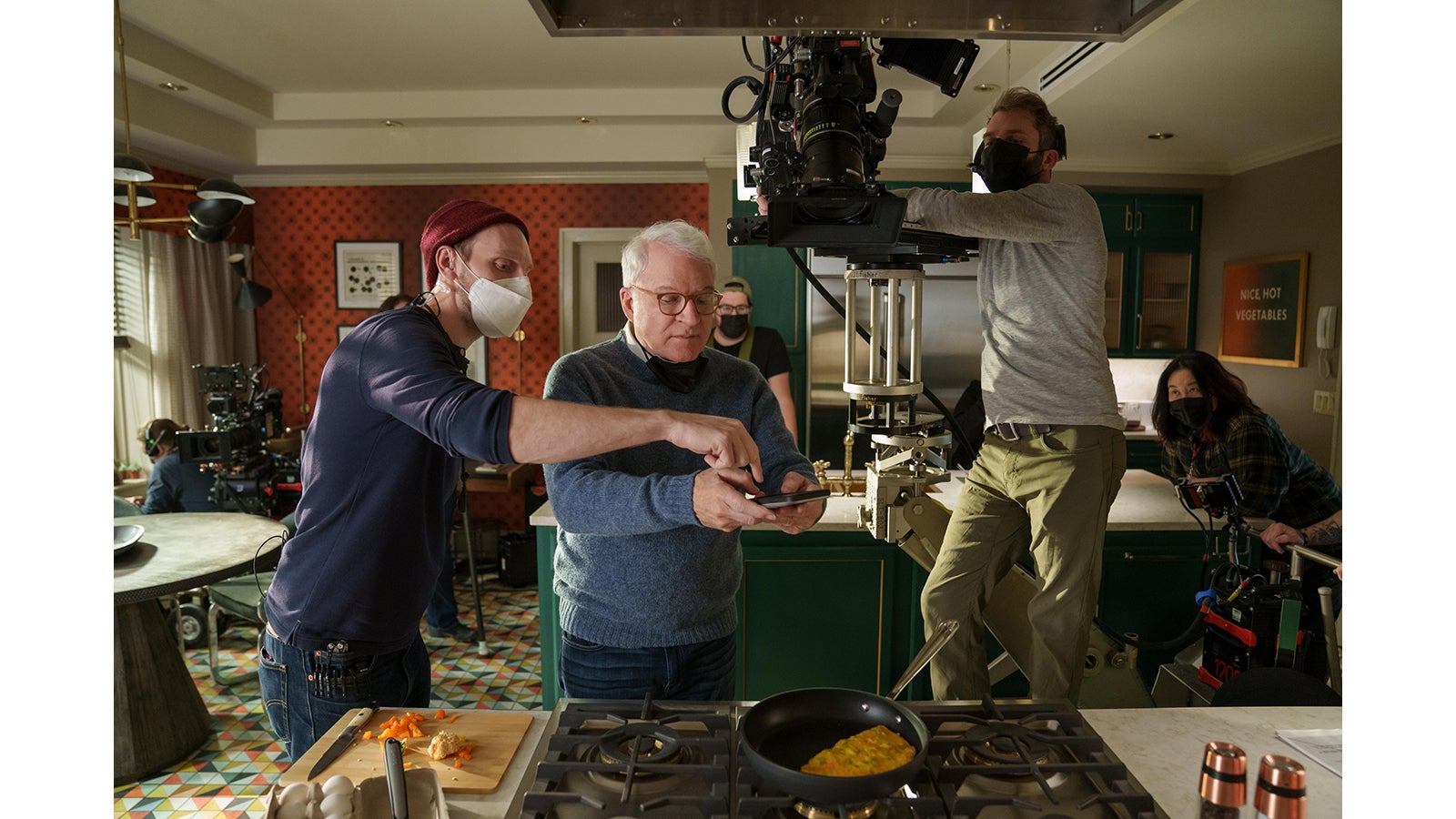 The Flight Attendant

received

3 nominations

, including "Outstanding Comedy Series." Season two of The Flight Attendant was shot on the VENICE with cinematographers Jay Feather and Anthony Hardwick. These nominations were just a fraction of the

140 Emmy nominations across 24 original programs that HBO/HBO Max received. HBO/HBO Max earned the most nominations for a single network or platform ever. This marks the 20th time in history that the HBO brand has received the most Primetime Emmy nominations of any network/platform in a single year. This bests HBO's previous record of 137 nominations in 2019.
The dark, hilarious, and unconventional What We Do in Shadows received

7 nominations

including "Outstanding Cinematography For A Single-Camera Series (Half-Hour)", featuring the work of DP DJ Stipsen, as well as "Outstanding Comedy Series."
Other notable nominees who used Sony include:
Drama Series
Ozark

(Netflix)

Severance

(Apple TV)
Comedy Series
What We Do In The Shadows

(FX)

Only Murders In the Building

(Hulu)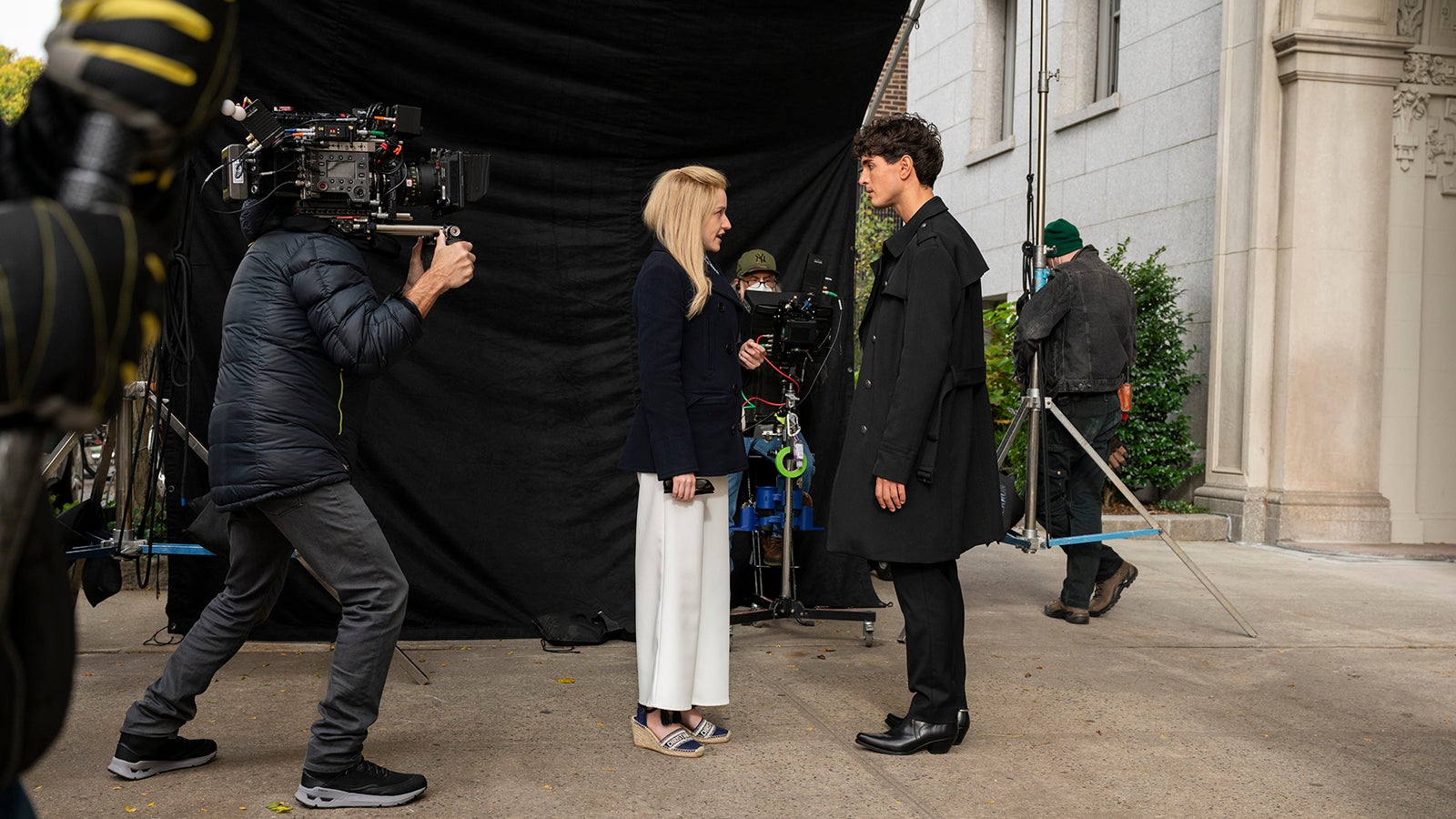 Limited Series
Dopesick

Inventing Anna

(Netflix) – Inventing Anna

was a ten episode series that explored the story of Anna Delvey, who climbed the ranks of New York's social scene, stole their money, and was the subject of a New York Magazine article that went viral. The series was a testament to the power of television as it sparked

a cultural phenomenon when the series was released by Netflix on February 11, 2022. As Anna would say, "Don't be so basic." The series, created by Shonda Rimes and shot on VENICE, was filmed by a team of cinematographers including Maryse Alberti, Manuel Billeter, Dave Franco and Tim Norman.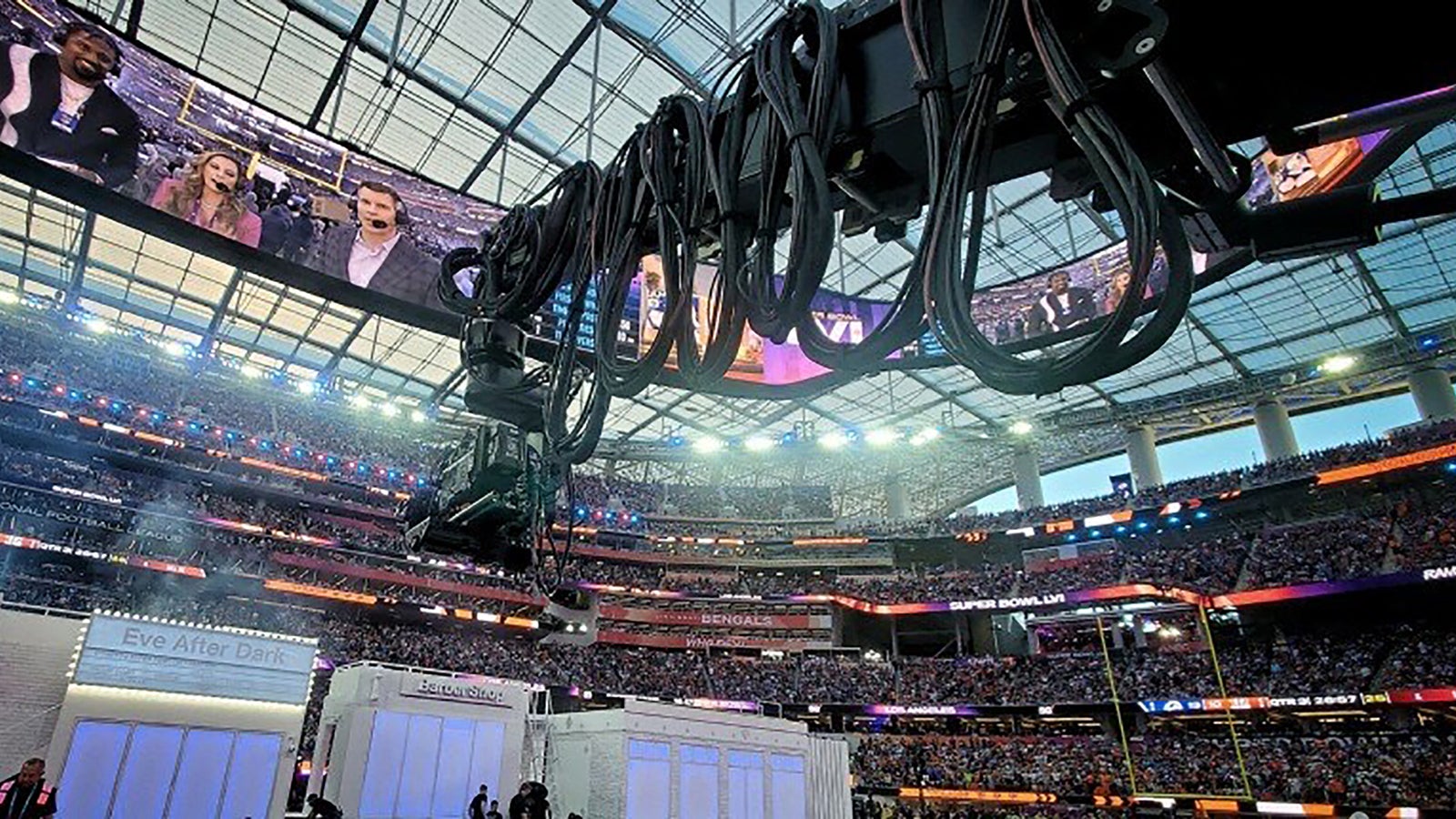 Variety Special (Live)
Pepsi Super Bowl LVI Halftime Show

Starring Dr. Dre, Snoop Dogg, Mary J. Blige, Eminem, Kendrick Lamar and 50 Cent (NBC)
The Pepsi Super Bowl Halftime Show was one of the hottest live events of the year, racking up more than 110 million views in the five months after it aired. The Halftime Show leveraged 12 Sony VENICE digital cinema cameras, 2 Skycams and an FX6 for a truly cinematic experience. This style of shooting, dubbed cinematic multicam, incorporates both cinema cameras and cinema style movement to craft unique experiences. Earlier this year, we caught up with director Hamish Hamilton to understand more about why he chose to shoot the Halftime Show in large format on a white backdrop that could look blown out if typical broadcast cameras were used.
He explains, "This year, we wanted to continue with large format, which would give us those rich cinematic images, a much wider color palette, and a wonderful depth of field. And we wanted to make sure we could integrate the camera as seamlessly as possible into whatever technology we were going to use to mix and broadcast the show.
We were using one of the NFL's control rooms and its media center at SoFi Stadium. We felt for multiple reasons that Sony cameras, and the VENICE cameras, would integrate with the live television workflow in a more seamless manner than any other camera brand on the market. Plus, I had used the VENICE in a similar workflow a few years ago when we did The Little Mermaid Live.
Hamilton also pointed to Dr. Dre's past work and how hip hop in general has long embraced a more cinematic look. For him, it made the decision to stick with cinema cameras and lenses that much stronger. "Hip hop has always had a very cinematic approach to video making. And certainly, a lot of the projects that Dre has been involved with, and the videos back in the day, have always had real epic qualities and cinematic qualities. We wanted to continue that iconography in a way that was appropriate to the genre and to Dre. The large format camera, cinema lenses - it was an absolute no brainer.
Halftime Show link: https://youtu.be/gdsUKphmB3Y
Read more on the Halftime Show: Sony VENICE Brings A Cinematic Look To Sport's Biggest Halftime Show
Variety Special (Pre-Recorded)
Adele: One Night Only (CBS) – Set at the stunning Griffith Park Observatory, Adele: One Night Only featured an intimate sit-down interview and concert. The pre-recorded special was shot on VENICE by cinematographers James Rhodes and Keith Walker.
Outstanding Cinematography For A Single-Camera Series (Half-Hour)
Insecure •

Reunited, Okay?! • HBO/HBO Max • HBO in association with Hoorae, A Penny For Your Thoughts Entertainment and 3 Arts Entertainment Ava Berkofsky, Director of Photography
Outstanding Cinematography For A Single-Camera Series (One Hour)
Loki

• Lamentis • Disney+ • Marvel Studios Autumn Durald Arkapaw, Director of Photography

Ozark

• A Hard Way To Go • Netflix • MRC for Netflix Eric Koretz, Director of Photography
Outstanding Cinematography For A Limited Or Anthology Series Or Movie
Dopesick

• Breakthrough Pain • Hulu • 20th Television, Danny Strong Productions, John Goldwyn Productions, The Littlefield Company Checco Varese, ASC, Director of Photography
Outstanding Cinematography For A Reality Program
Deadliest Catch

• Series Body Of Work • Discovery Channel • Original Productions, LLC for the Discovery Channel David Reichert, Director of Photography Bryan Miller, Director of Photography Kelvon Agee, Director of Photography Charlie Beck, Director of Photography Todd Stanley, Director of Photography Dave Arnold, Director of Photography Nathan Garofalos, Director of Photography Shane Moore, Director of Photography Randy Lee, Director of Photography Jacob Tawney, Director of Photography Sam Henderson, Camera Carson Doyle, Camera Antonio Baca, Camera
Other Nominees
The Man Who Fell To Earth

American Horror Stories

Bridgerton

Snowpiercer
Congratulations to everyone, and best of luck at the Emmys on September 12.