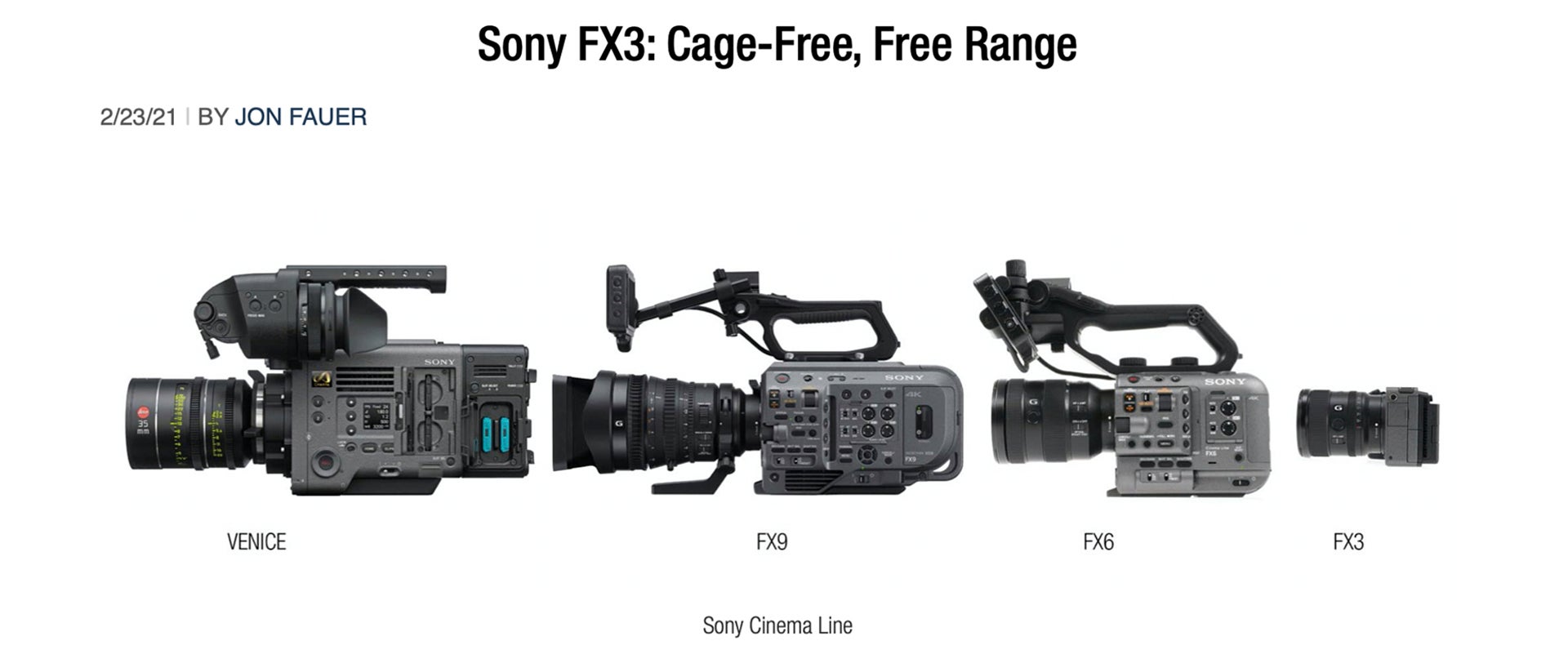 https://77snszqv.media.zestyio.com/FDTIMES-1920.jpg
02.25.2021
02-25-2021 - Gear, Technology, News
FX3 Hands-on Review Roundup
By: SonyCine Team
The new full-frame Sony FX3 offers filmmakers and content creators a wide range of advanced features in a compact and light body designed for a cinema workflow. A number of filmmakers, content creators and news organizations had an advance look at the camera. Here are a few, select reviews and writeups. Note also that S-Cinetone is now available for the Alpha 7S III.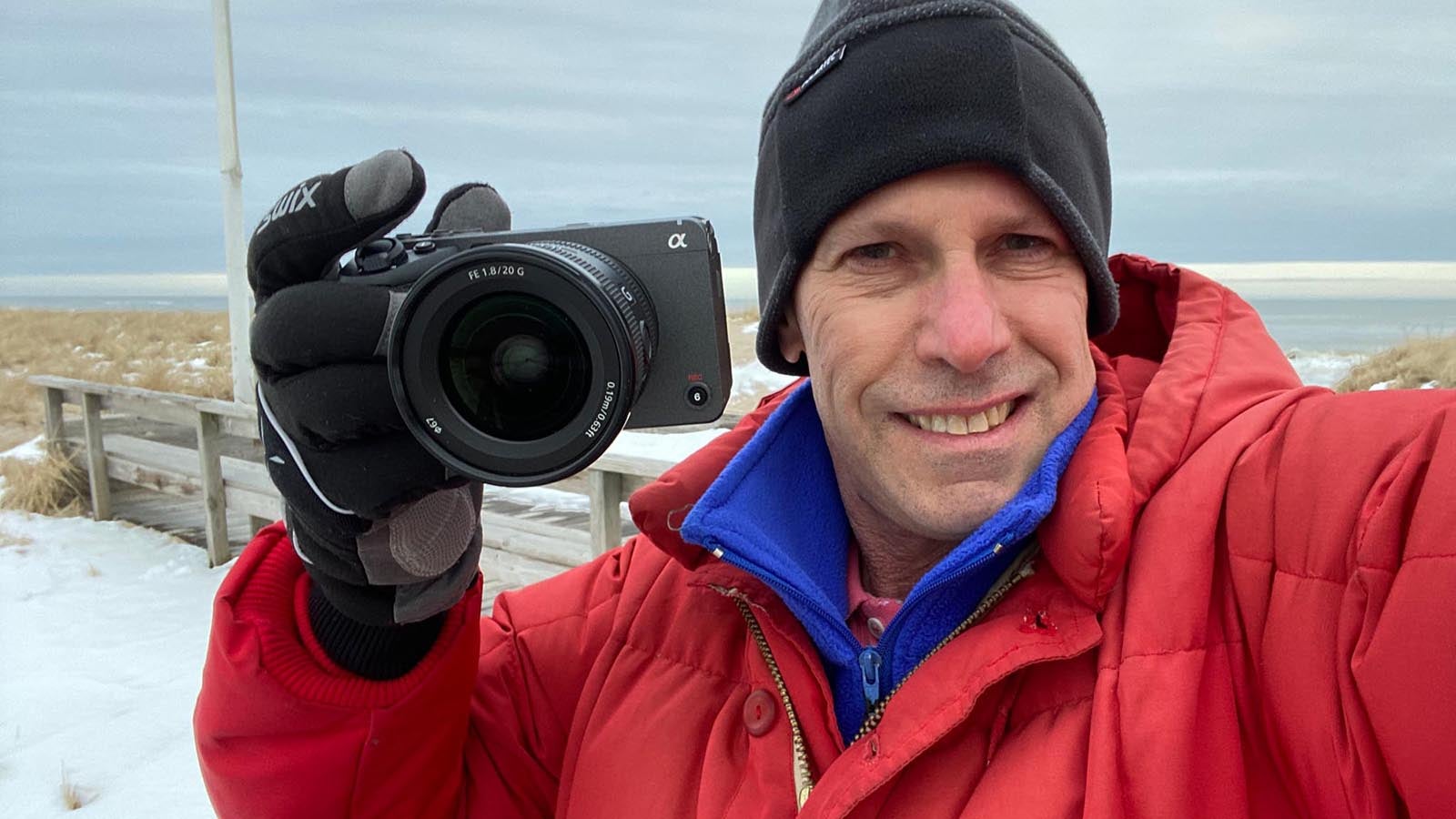 Film and Digital Times
This is the camera you want when you're solo. I can also imagine this camera on non-solo, big productions. With its many mounting points, you could attach a dozen of them for running shots. Picture this. EXT. CAR CHASE – DAY or NIGHT. FX3 on hood, close on driver. Another FX3 on passenger. FX3 outside passenger window, over on driver. Reverse on passenger. Another CU from below, hands clenched on steering wheel. You get the idea.
If the screenwriter can imagine it, you can shoot it. On drones, rigs, stunts, action shots, hostile environments, aerials, underwater. And because it doesn't look like a scary big camera, you can probably go where you wouldn't dare use those.
https://www.fdtimes.com/2021/02/23/sony-fx3-cage-free-free-range/
Matti Haapoja
This is a filmmaker-first camera. I think for me, this is going to be the way to go. It's got a full frame, beautiful image, 4K up to 120 frames per second and S-Cinetone colors.
Hot Rod Cameras
This is the smallest full frame digital cinema camera on the market, and it's really, really cool. For those who own the FX-series cameras already and are looking for a smaller camera to match, you will not find an easier camera to match the FX6 or FX9, bar none.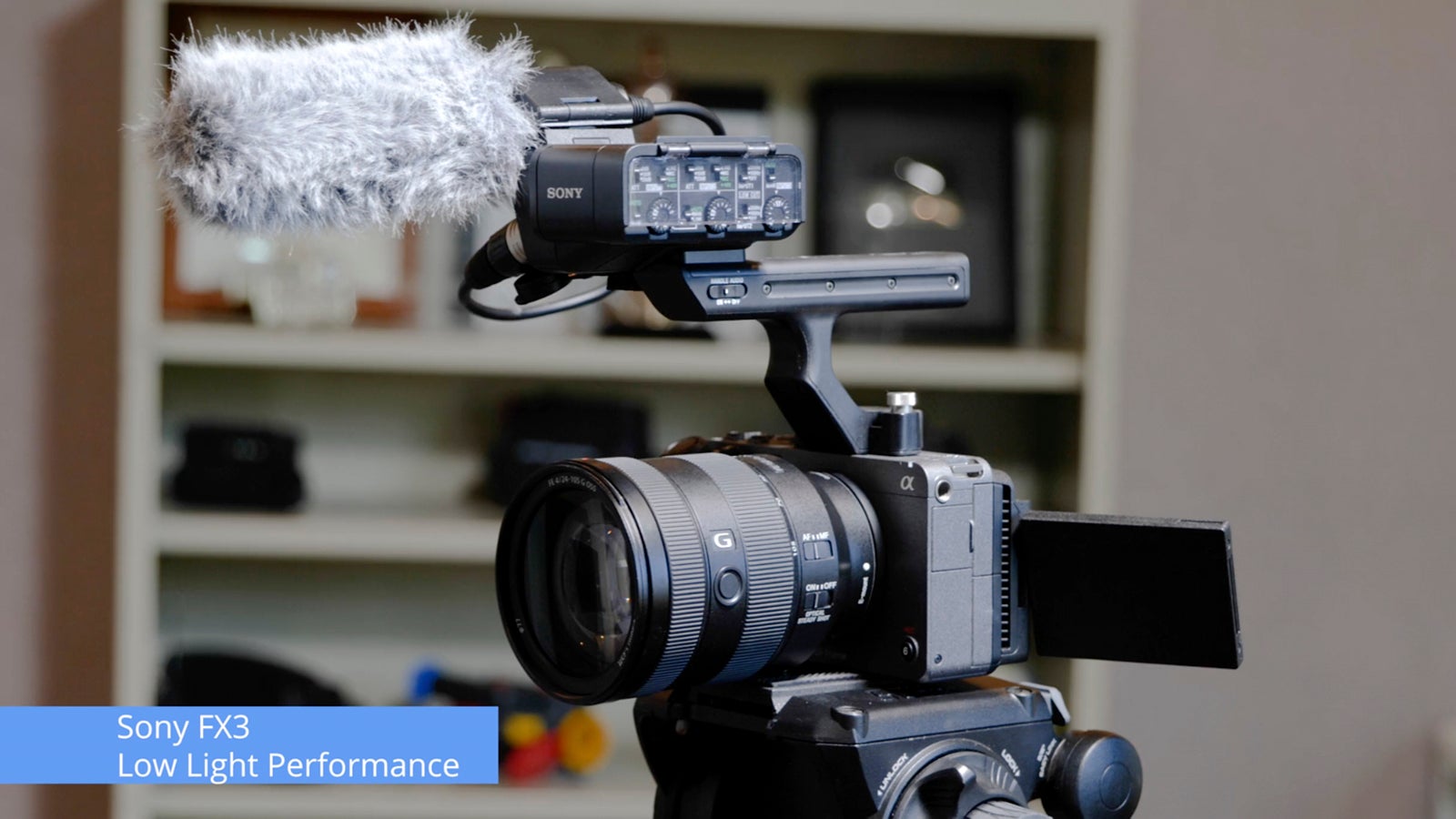 Videomaker
The Sony FX3 is more than just an a7S III with a grip. Sony included many video first features. With its full-frame 10.2MP high BSI image sensor, the camera shoots up to 409,600 ISO. It has the BIONZ XR image processing engine. It captures 120 frames per second (fps) in 4K and up to 240fps in HD.
https://www.videomaker.com/news/sonyfx3
Filmtools

What sets this apart from the a7S III and its older brother, the FX6? Like the a7S III, it's got the small form factor and the five-axis IBIS, and like the FX6, it's got the top handle that gives you the XLRs and S-Cinetone. (Note that the a7S III also now has S-Cinetone.) This camera is for anyone who wants to get into a cinema camera that's a low-light king.
Samy's Camera
I think this would be the perfect camera for someone looking to jump into Sony's Cinema Line. The FX3 has almost the same bells and whistles as the FX6, but has a significantly lighter and smaller body.