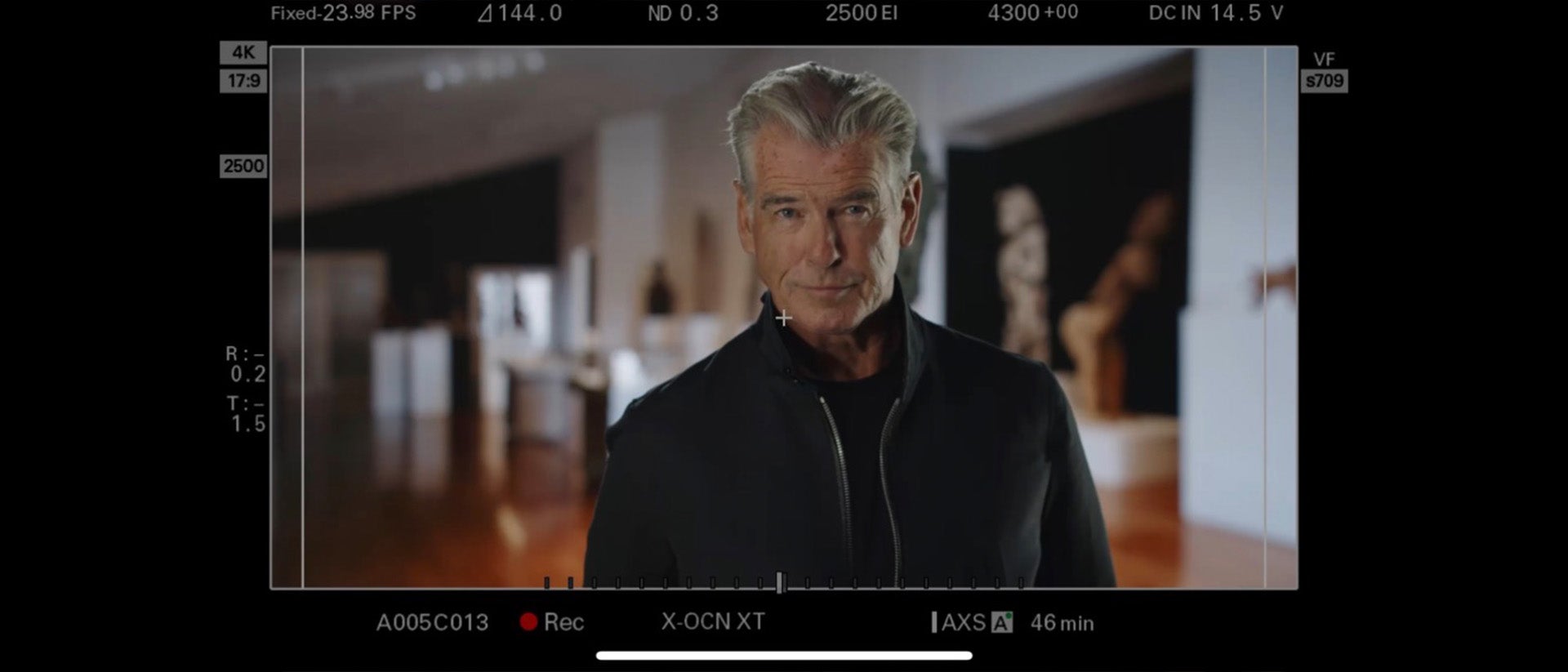 https://77snszqv.media.zestyio.com/SonyCine_HistorysGreatestHeists_1920.jpg
03.23.2023
03-23-2023 - Case Study, Gear
How the "History's Greatest Heists" Shot 38 Locations in 3 Days
By: SonyCine Team
We sat down with filmmaker Leonidas Jaramillo for a behind-the-scenes look at filming History's Greatest Heists with virtual production and the Sony VENICE. While virtual production, or in-camera VFX in this case, has become the buzzword in Hollywood over the last few years – that wasn't always the case.
Virtual Production (Before it was Cool)
According to Jaramillo, the technology that makes up virtual production has been around, but using it on anything other than a big-budget feature offered too many limitations. But, thanks to the mandated COVID shutdown, Jaramillo was given the time and the opportunity to explore the technology and the possibilities.
For starters, just because virtual production makes something possible doesn't mean it's easy. Jaramillo explains, "[Depending on the panel], there's a limitation that you can only shoot a certain amount of feet off the wall. And, you can only do certain shutter angles. You can barely go off speed, such as 30 frames versus 24 frames. So I thought, if these are the limitations, there has to be a scientific way to look at this from a different angle."
The Evolution of Virtual Production through a Cinematographer's Lens
Jaramillo took advantage of the downtime in 2020 to take a deep dive into virtual production - learning what would typically be impossible for a working cinematographer. During this time, he tested and debunked some of the limitations of virtual production. This critical testing period allowed him time to redirect his career trajectory and become an expert in virtual production, applying these skills for Orbital Virtual Studios in downtown Los Angeles.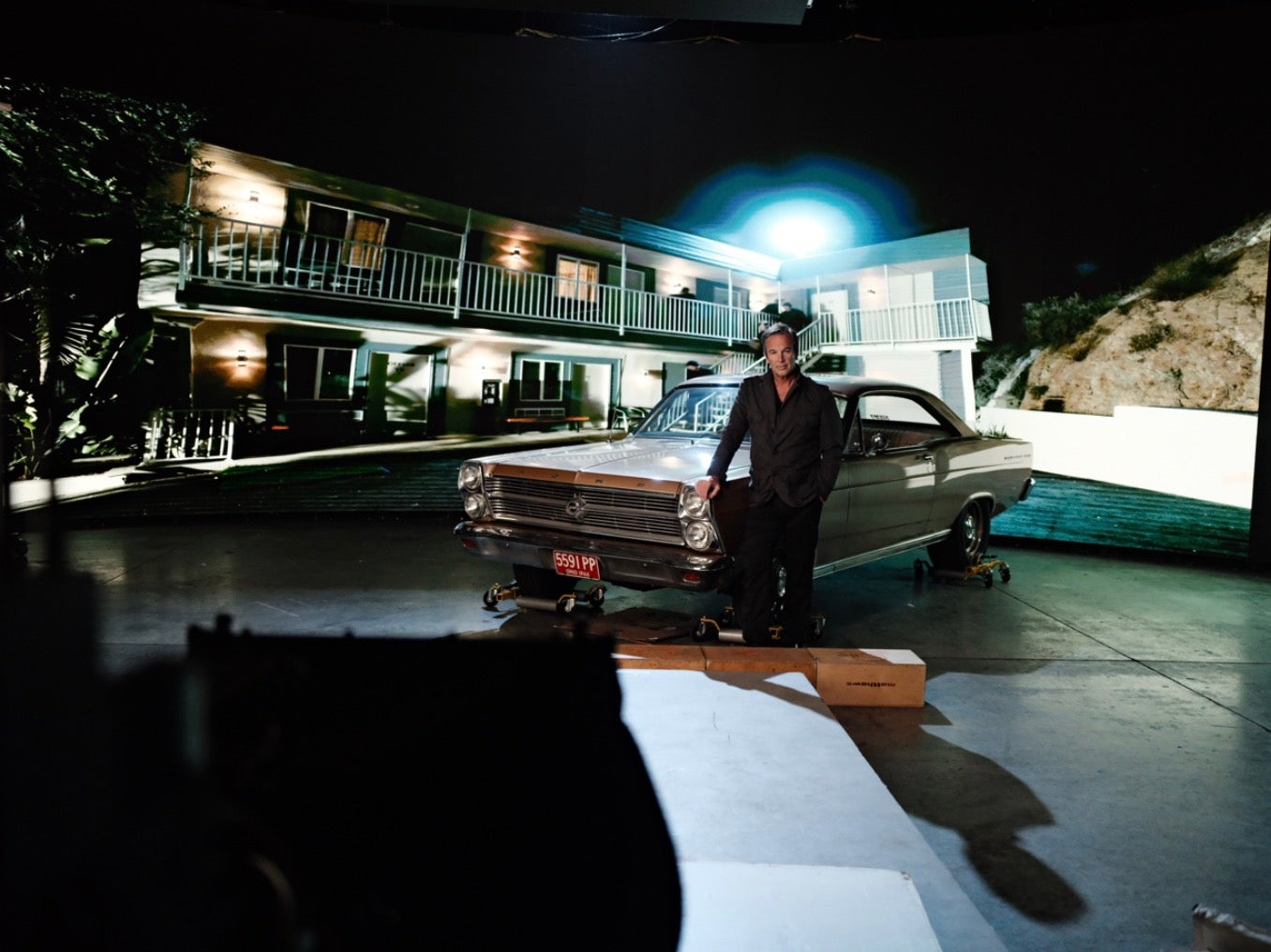 VENICE, Virtual Production and History's Greatest Heists
Fast forward three years later. Virtual production has been used on several high-profile shows, from The Mandalorian, and 1899. More practically, shows like Snowfall, which shoots at Orbital Studios, have started using virtual production to recreate the LA skyline of the 80s. Let's find out how Jaramillo employed virtual production — using VENICE — on the set of History's Greatest Heists.
Pre-production planning is essential for successful virtual production. In Jaramillo's words, "Virtual production allows you to formulate your dream on how you would like to see it in months before actually shooting it."
For History's Greatest Heists, Jaramillo worked closely with the cinematographer Kieran Murphy, who was in charge of all of the reenactments on location in order to overscan the on-location set by 70%-80% all the way around. This allowed Jaramillo more flexibility when transferring those scenes to the virtual production set. "That's why you over-scan. You can move it to tilt up, look down or side to side without going off the block."
Once the reenactments were completed, it came time to bring in Jaramillo and Pierce Brosnan. Jaramillo shares that one of the show's biggest reasons for using virtual production was because of Brosnan's limited availability. Thanks to the speed of virtual production technology, especially when paired with VENICE, Jaramillo and his crew could shoot 38 locations in under three days. "We went from the desert in New Mexico to a bank vault in Las Vegas to a rooftop in Anaheim before lunch on the first day. Before lunch."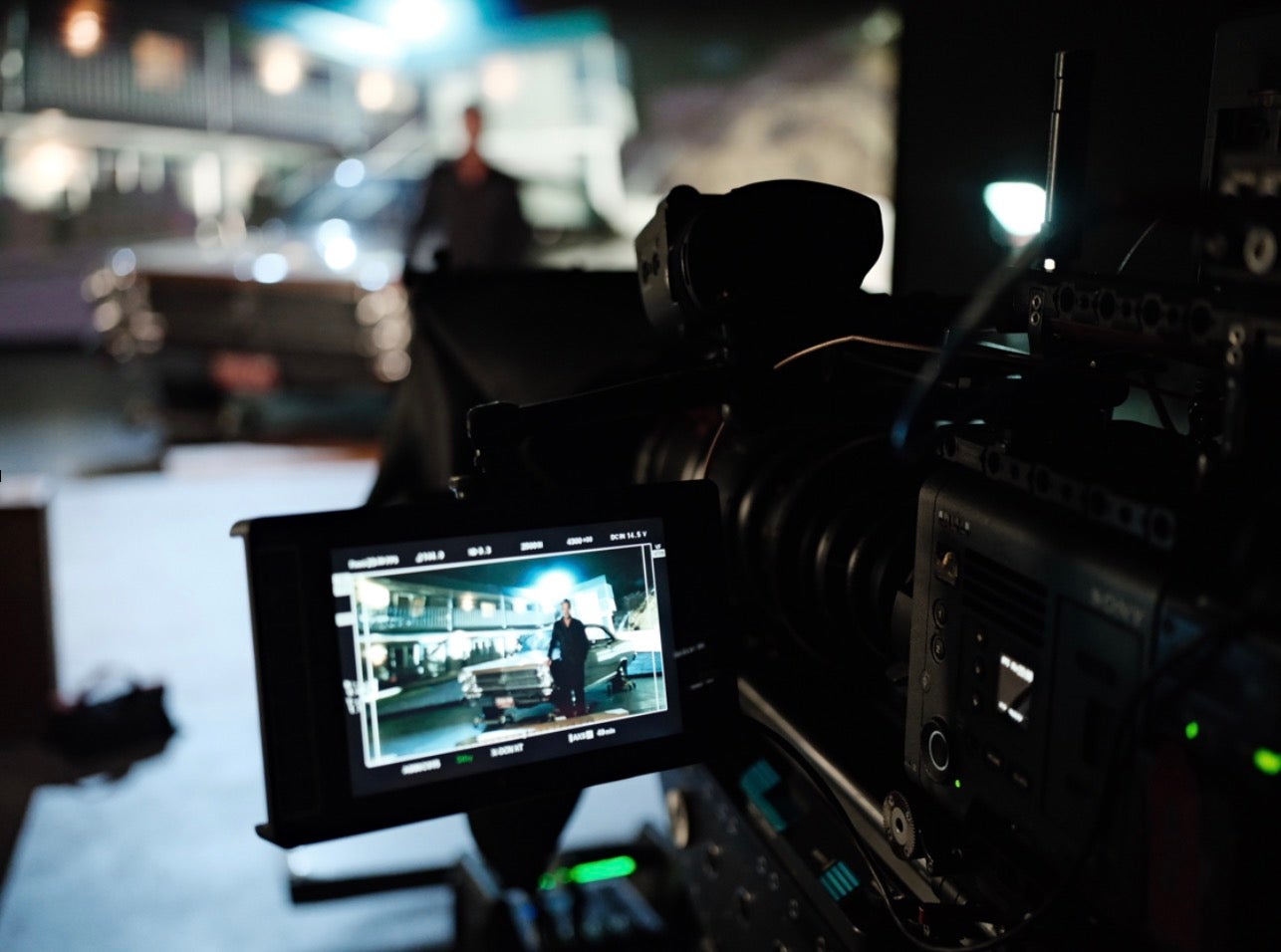 The virtual production set allowed History's Greatest Heists to shoot many "locations" within a short time period while also providing a real life picture for Brosnan to reference while on set. "Pierce was able to look at the reenactments as it's happening. For him to be able to see rather than look at a green screen or a tennis ball allowed us to pull focus on the wall and back to him for a more realistic experience."
When asked why Jaramillo chose VENICE, he answered, "I had been a big fan of the VENICE because of the wider exposure latitude, internal NDs, and the Dual ISO. Plus, the way VENICE writes onto the chip is incredibly fast. Having a camera that you can change as fast as the virtual production set changes is critical. I quickly realized that this was part of the smoking gun of discovering the key to cinematic virtual production and the VENICE is the perfect camera."
Jaramillo continues, "I don't know if Sony had virtual production planned for VENICE, but because it is so fast, it matches how fast we move in the virtual world. To get there so quickly is pretty spectacular because it matches exactly what the clients or the director expect."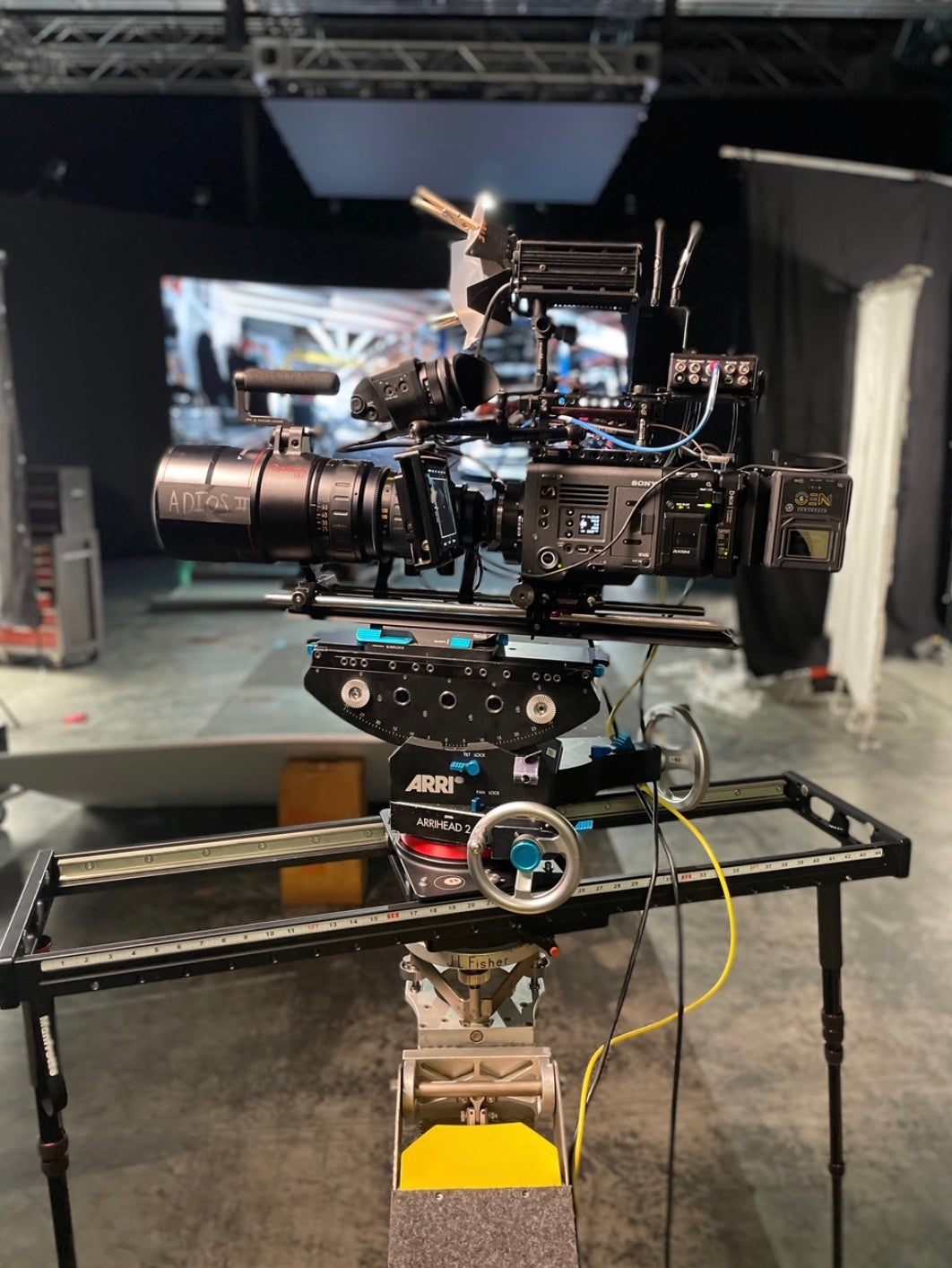 Unexpected Benefits of Virtual Production
Aside from being on the cutting edge of new cinema technology, there is one significant perk to choosing virtual production over traditional production. In Jaramillo's mind, the most valuable
benefit is time. Less time on set, less time traveling and being away from loved ones, less time needed with talents, which allows more time for creatives to have healthier work-life balance. "If I can get Pierce Brosnan out and happy in two and a half days, then the producers are happy, everyone's happy. We all have continued work. And I'm home for dinner, and I can see family and friends. I can have a life."
Jaramillo continues, "When we do these movies, and we do these projects, we hire the people that we love the most. People that we want to spend 16 hours with. But as a DP, I'm conflicted because I don't want to keep my key grip from seeing his second child born. Life happens and we're human. Even though we make movies, it doesn't mean we have to deny our human sensibilities and what makes us tick and enjoy."