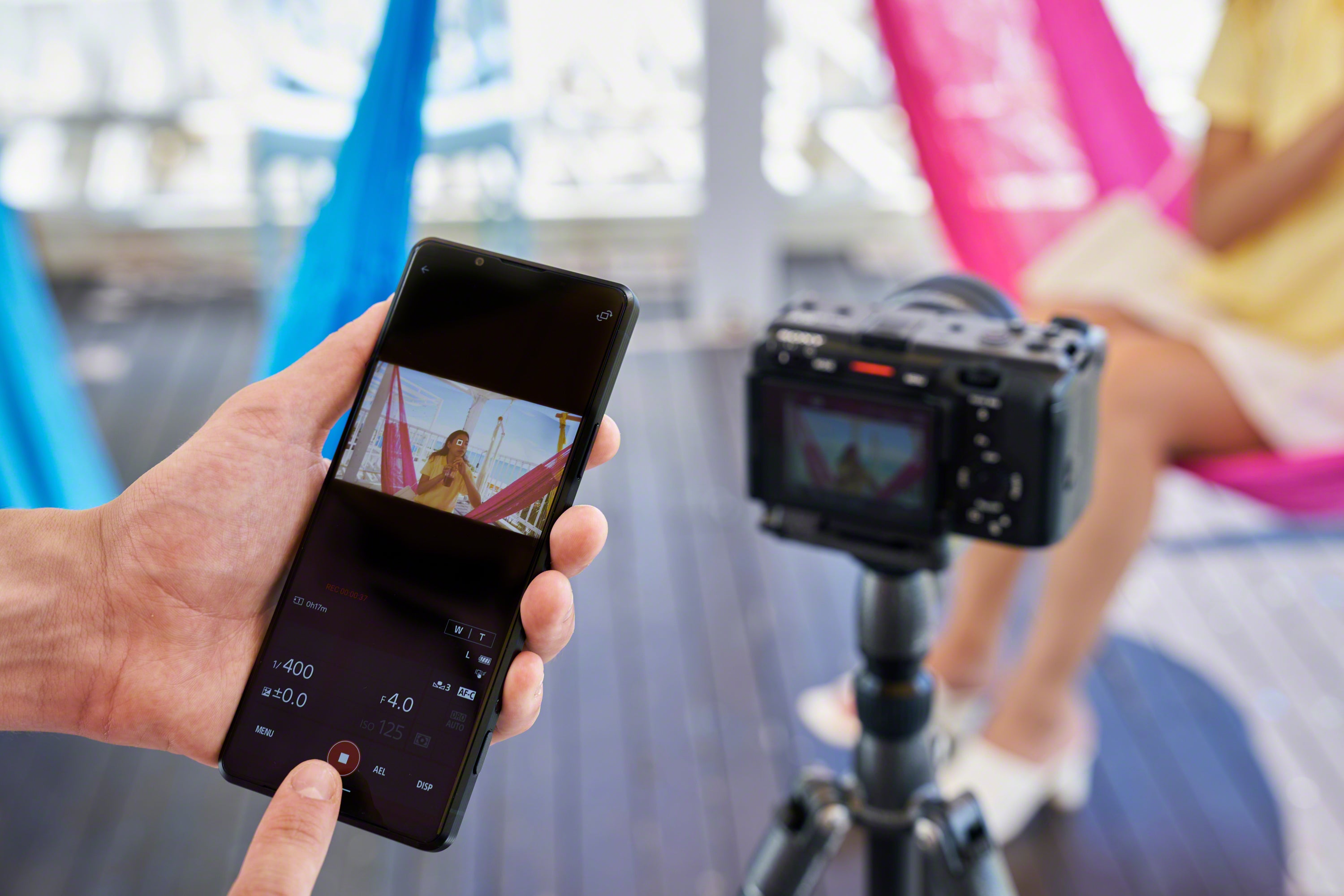 https://77snszqv.media.zestyio.com/sonycine-monitor-and-control-app.jpg
11.01.2023
11-01-2023 - Technology, News
How to Turn a Smartphone or Tablet into Your Camera's Monitor with the Sony M&C App
By: Oakley Anderson-Moore
Nowadays, a good monitor has become an essential part to any camera kit.
And it's not just about seeing your image on a bigger screen – it's about controlling the focus, exposure, and composition through that monitor without being tethered to the camera itself.
However, having to pick and purchase another screen just for this purpose can be taxing on your creative side (and on your bank account!)
Sony engineers have come up with a new solution: let filmmakers turn their own phone or tablet into a monitor using the new Sony mobile app called Monitor & Control. From Monitor & Control, you can monitor the frame, make high-precision exposure adjustments, and even control the focus. The new app, available on the Apple App Store and Google Play, turns your mobile smartphone or tablet into an all-purpose wireless monitor with professional camera controls.
Did we mention the app is completely free?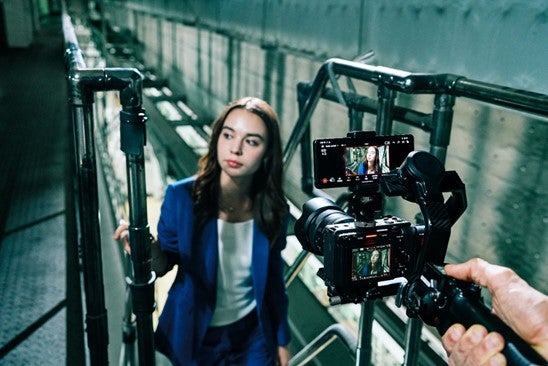 What is Monitor & Control compatible with?
As of right now, the app is compatible with the Sony FX6, FX3, and FX30 Cinema Line cameras. If you're not currently running the most recent firmware on those cameras, you'll need to start with that update. (Updating your camera firmware is a good overall measure, just to make sure you're getting all the features that Sony engineers add along the way! Check for and download the latest firmware for Sony cameras here. ) Ver. 1.0.0 of "Motion & Control" supports FX6 (Ver. 3.00 or later), FX3 (Ver. 4.00 or later), and FX30 (Ver. 3.00 or later). You can pair your device with your monitor via bluetooth, wifi, or USB-C cable.
When it launches in Spring, the app will also work with the Sony Burano camera. If you own a camera that's not mentioned in this list, Sony also plans to expand the M&C app compatibility to cover models outside Cinema Line, with different functions available for each model. Keep tabs on that from Sony here.
What features does Motion & Control bring to your device? Here's a rundown.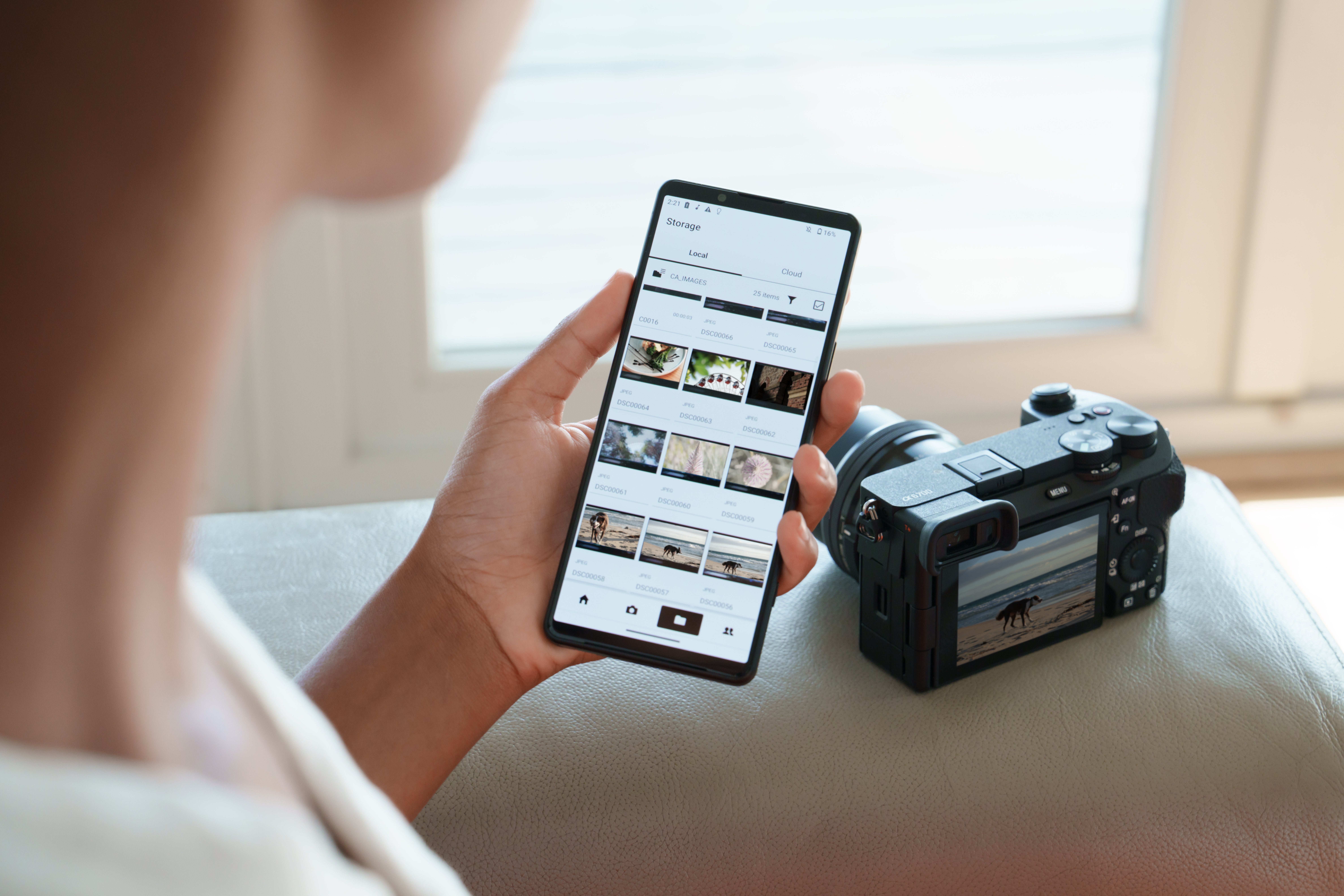 First and foremost, M&C let's you use a big screen
Obviously, one of the most important features of "Monitor & Control" is that it lets you turn your smartphone or tablet into a wireless second screen for your camera. Odds are, many filmmakers probably already have a smartphone with a good screen, or even a tablet you use for tasks like storyboarding and or controlling your lights. "Monitor & Control" brings professional features like a bright, detailed waveform monitor, a false color display, and a full-screen histogram onto that screen.
Monitor and adjust precise exposure settings
To help you nail your exposure, M&C gives you a histogram with a quick view of the overall brightness and luminance, and a waveform to identify the exposure levels in different parts of your image. If you don't want the histogram and waveforms cramping your view, not to worry, it can be hidden, resized, or moved to suit your shooting needs. On the FX3/FX30, there's also an optional false color overlay that lets you dial in perfect exposure for your subject.
Beyond monitoring capabilities, it's also possible to remotely control other camera settings, such as start/stop recording, white balance, ISO and more, depending on which camera you have connected. Advanced color settings can also be controlled including adjustment of Picture Profile, Scene file settings, LUT switching, and other operations. Last but not least, a LUT can also be applied in Log shooting so that the image you're monitoring looks like the image after post-production.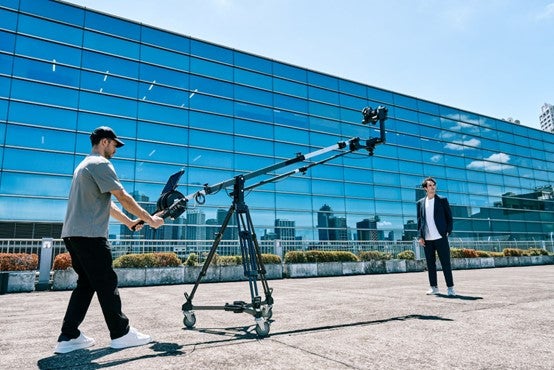 Control focus in more challenging situations than ever
Think of all those times someone was operating the gimbal and struggled to see or adjust focus, or when you had the camera mounted in an unusual spot, like the end of a jib arm, or dashboard of a car, where it was almost impossible to rack focus. Now you can use "Monitor & Control" in tons of shooting situations where it can be incredibly helpful to control the focus directly from a remote mobile device. Focus settings like touch Focus, Autofocus sensitivity, and more are easy to configure wirelessly.
For example, you can tap a subject on the monitor of a tablet or smartphone and the camera will track them using Real-time Tracking. Then, the camera operator can concentrate on moving the camera without worrying about keeping the subject in focus!
If you'd simply like to use manual focus from the monitor, an intuitive on-screen control bar on the side of the screen gives you intuitive control of those settings, and a powerful control bar can be set with focus transition speeds, upper and lower focus limits, and magnified up to 350% for precise focus adjustment. And when shooting with the FX6, even the iris and Variable ND filter can also be assigned to the control bar.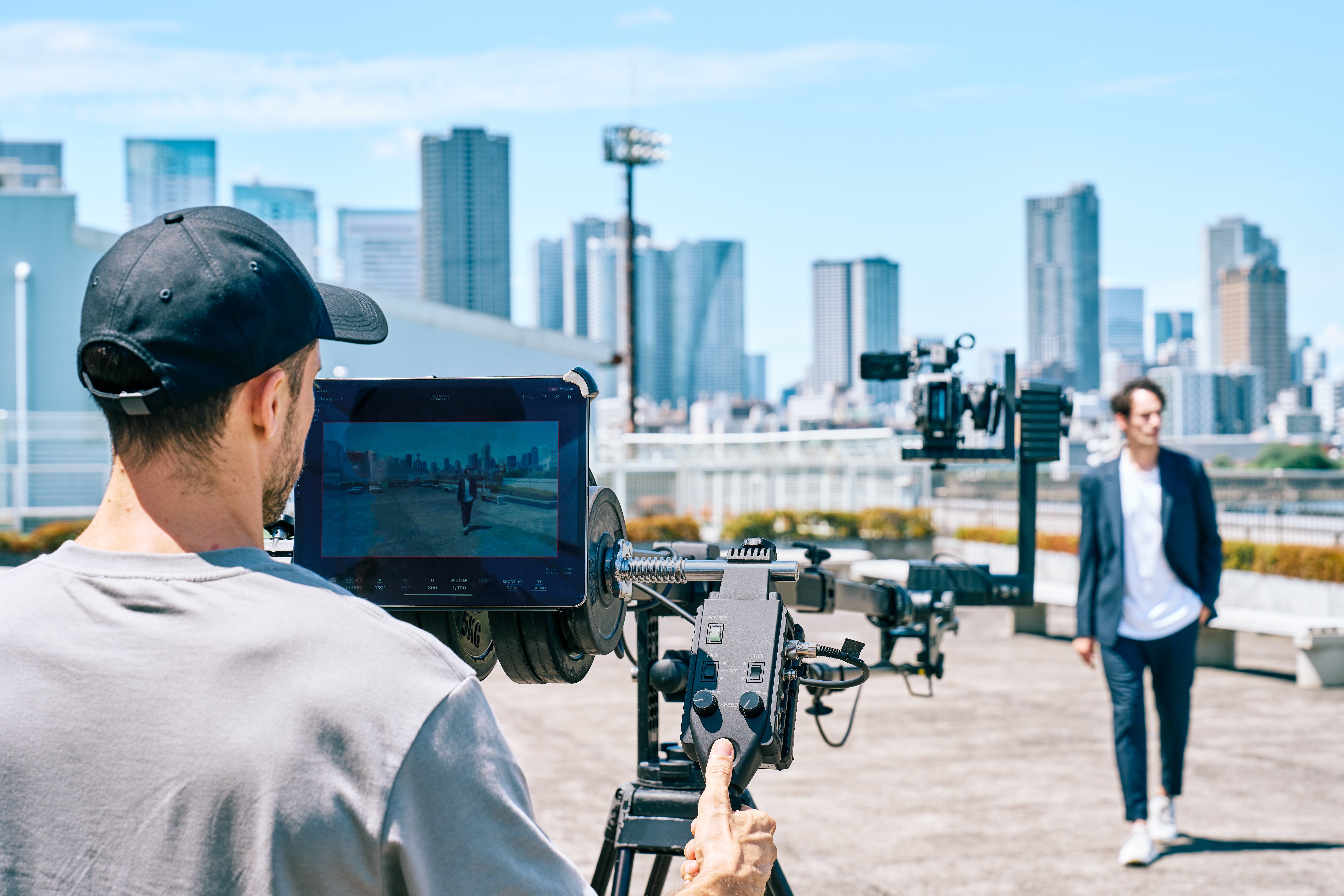 To sum it all up, the new Sony Monitor & Control App turns your Android or iOS device into a big, beautiful external monitor that lets you adjust exposure, focus, and many other camera controls. You can get all of this on an external monitor – without having to shell out for an external monitor. For filmmakers, this means a better workflow on set for you and your crew, and more creativity!
Download the Sony Monitor and Control app for your iPhone, iPad, and Android smartphones and tablets, and start monitoring!