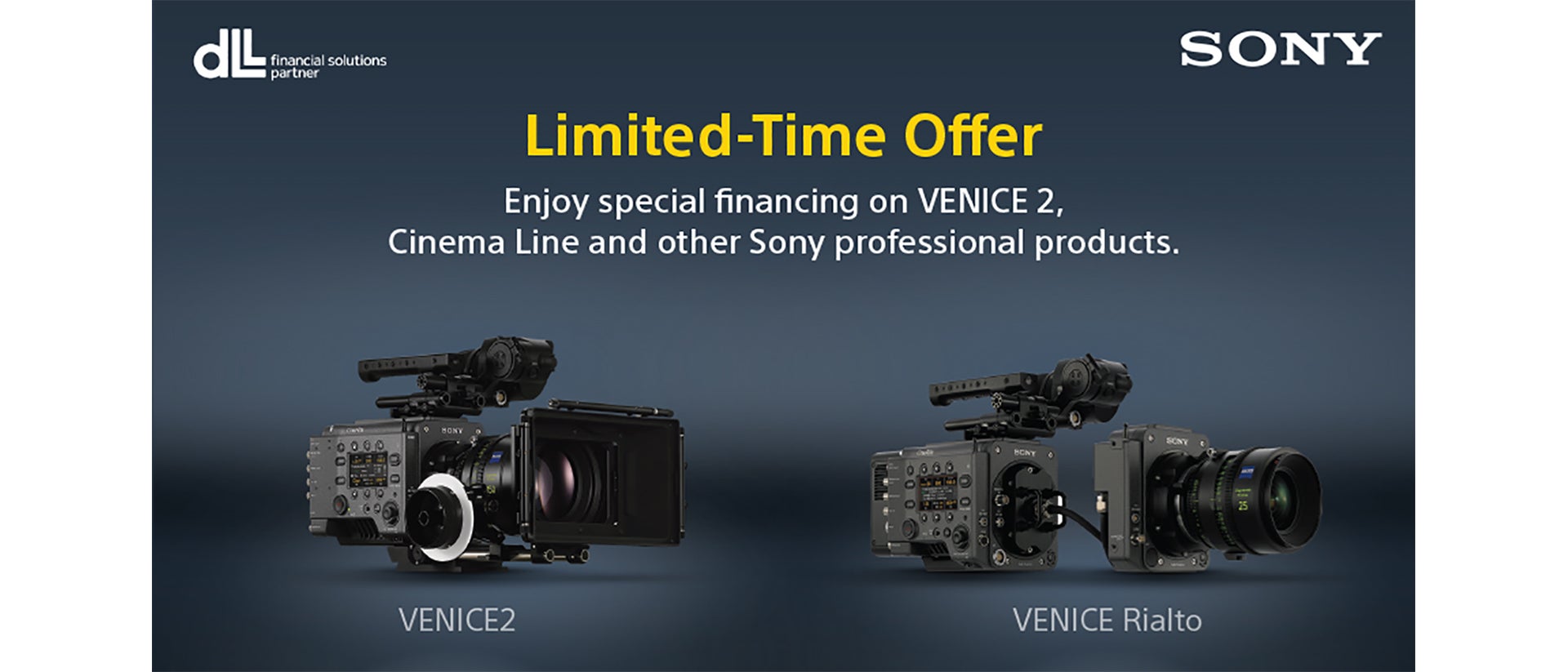 https://77snszqv.media.zestyio.com/Banner-1-1920.B1hmouHVs.jpg
10.25.2022
10-25-2022 - Gear
Limited Time Offer – Enjoy Special Financing on VENICE 2, Cinema Line and Other Sony Professional Products
By: SonyCine Team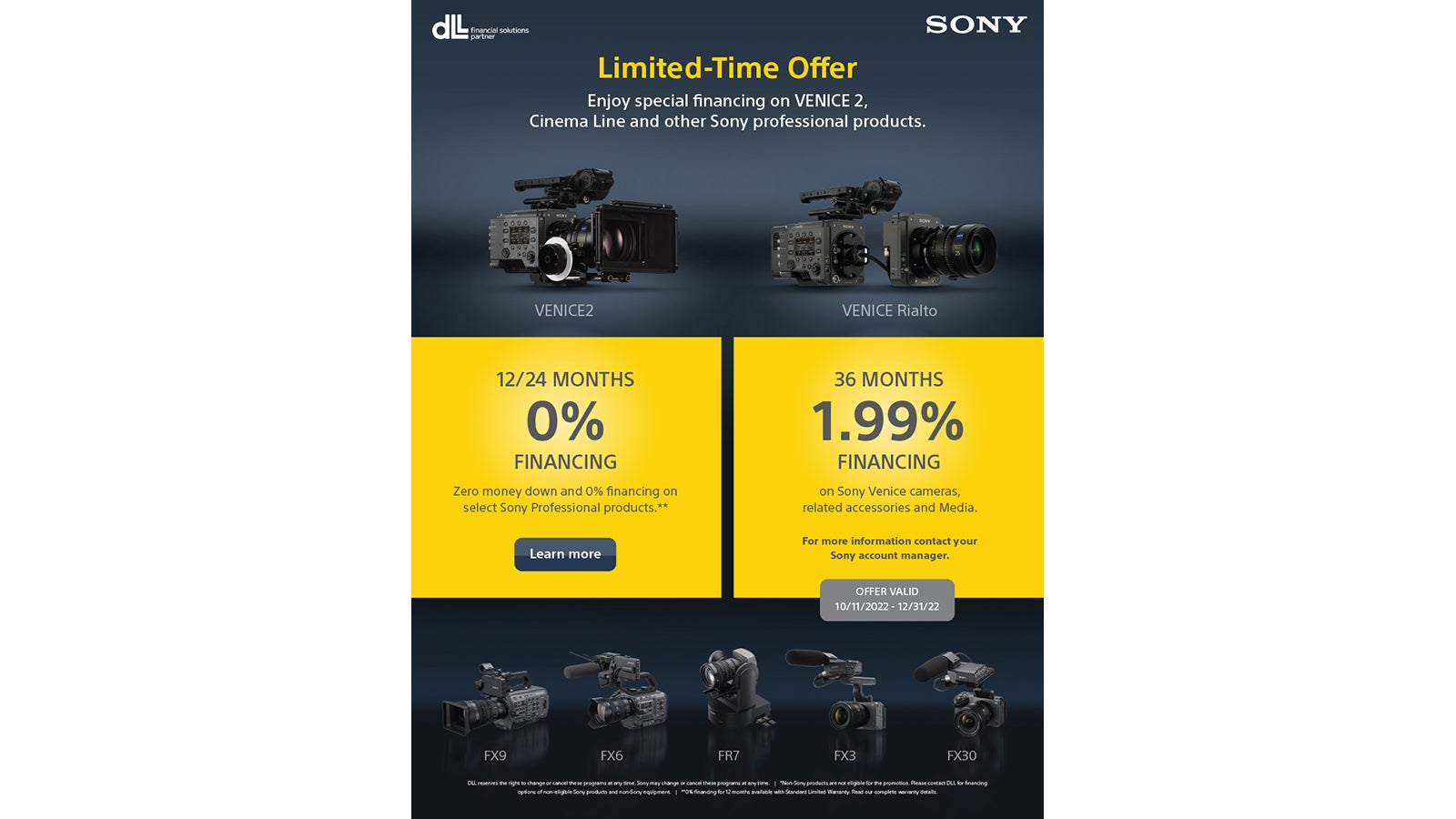 The Sony VENICE is the camera chosen by DPs for projects like the Oscar-winning film CODA and the upcoming blockbuster Black Panther: Wakanda Forever. One thing's for sure, to realize high-end cinematic imagery under a multitude of production challenges, the Sony VENICE can't be beat.
What's less sure? Film financing. Whatever your project, whether you're a production company, studio, or owner-operator, Sony understands that it can be a challenge to finance your camera package all at once.
Considering that, Sony is now offering extended financing on Sony VENICE cameras, related accessories and media, and on other Cinema Line cameras, to help make it possible for more productions to shoot on Sony.
How does it work? There's 1.99%, 36 month financing on Sony VENICE 2 cameras, the VENICE Rialto, and related accessories and media. There's also 0% financing for 12 or 24 months with no money down on select Sony professional Cinema Line products like the FX9, FX6, FR7, FX3, and FX30.
While the economics of filmmaking can be tricky, they shouldn't be a barrier to shooting projects on the Sony VENICE or other Sony cinema cameras. Extended financing is now available to let you shoot on Sony now, and pay over time.
This offer is valid October 11, 2022 to December 31, 2022, so contact your Sony account manager to find out more details and get started.