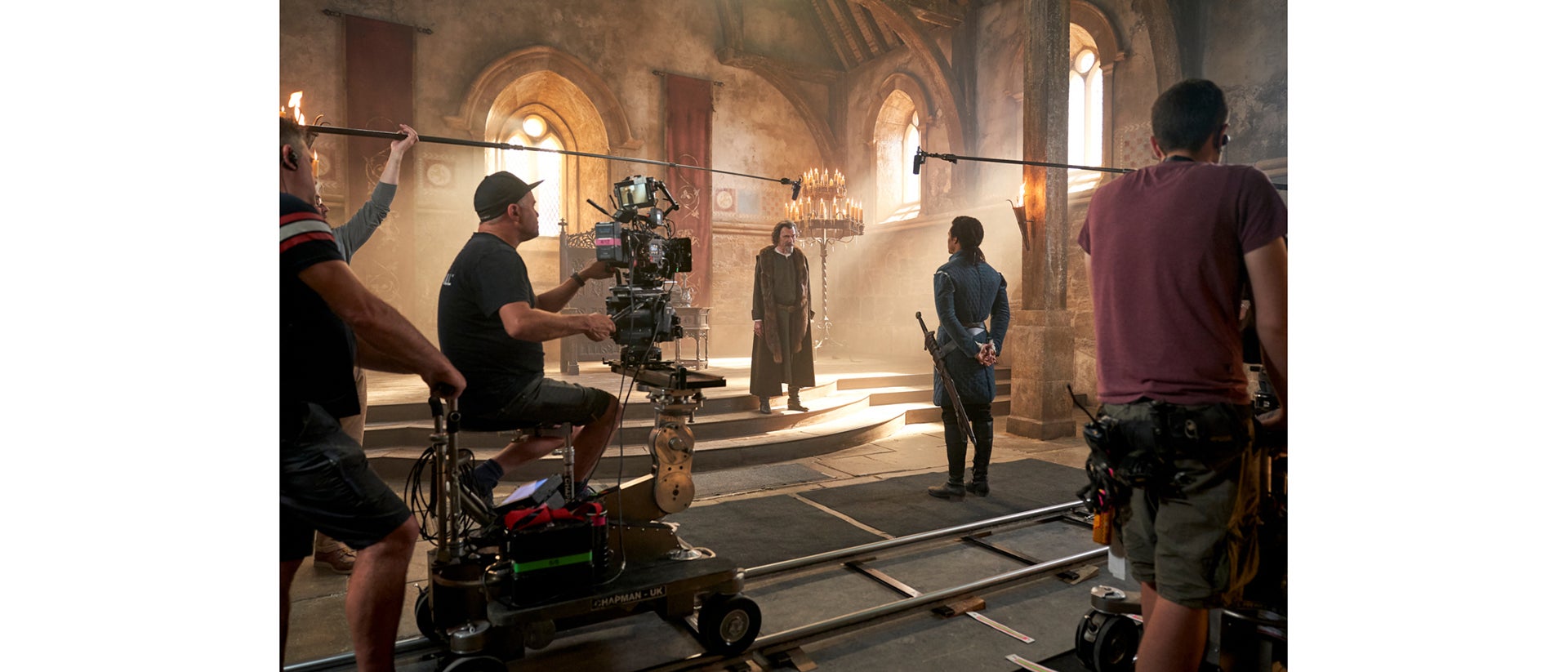 https://77snszqv.media.zestyio.com/Banner-1.rJGNBLgeF.jpg
08.13.2021
08-13-2021 - Case Study, Gear, Technology
Netflix Shoots Cursed in HDR - Shot on VENICE
By: SonyCine Team
Cursed is an ambitious new fantasy drama which debuted in July 2020. The 10-episode show is based on the legend of King Arthur but takes an original twist with the protagonist being a young woman, called Nimue, who is destined to be the Lady of the Lake. On her quest to return the magical sword Excalibur to the wizard Merlin, she is accompanied by a mercenary called Arthur.
The concept originated with writer Frank Miller and artist Tom Wheeler, initially as an illustrated novel but soon expanded into a TV series when Netflix contacted them. The show was greenlit in 2018, with Miller and Wheeler as executive producers, and its ambitious visuals dictated intensive preproduction to determine how to realize their vision.
Cinematographer James Friend, who also shot Showtime's "Your Honor" on VENICE, and won an ASC Award in 2019 for his work on Showtime's miniseries "Patrick Melrose," set about testing many different cameras and VENICE eventually came out on top.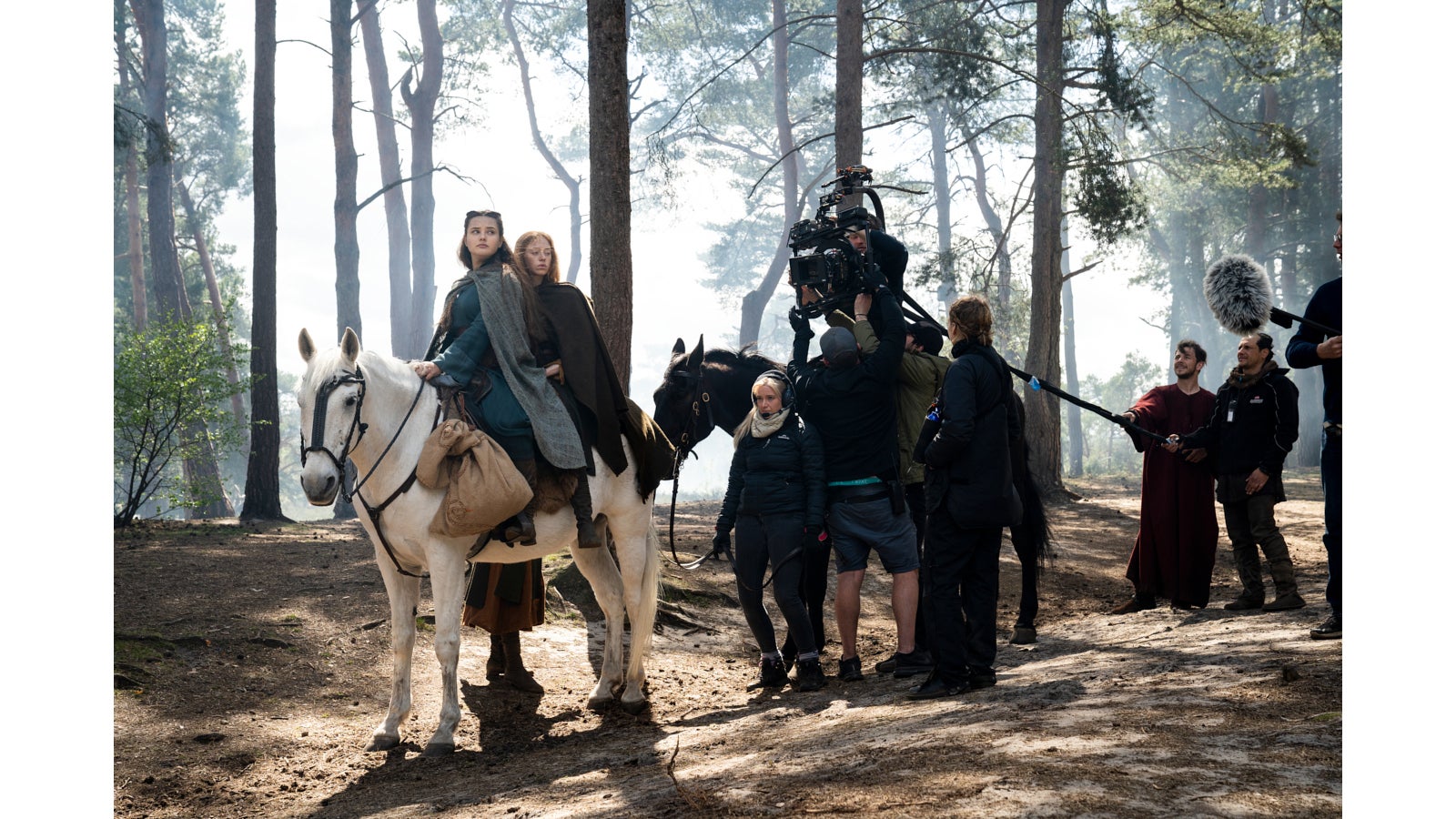 "I love the pictures that come out of [the VENICE]. The guys that developed the camera and developed the sensor have done an extraordinary job, because frankly, I think it's the best digital camera out there on the market."
James Friend, Cinematographer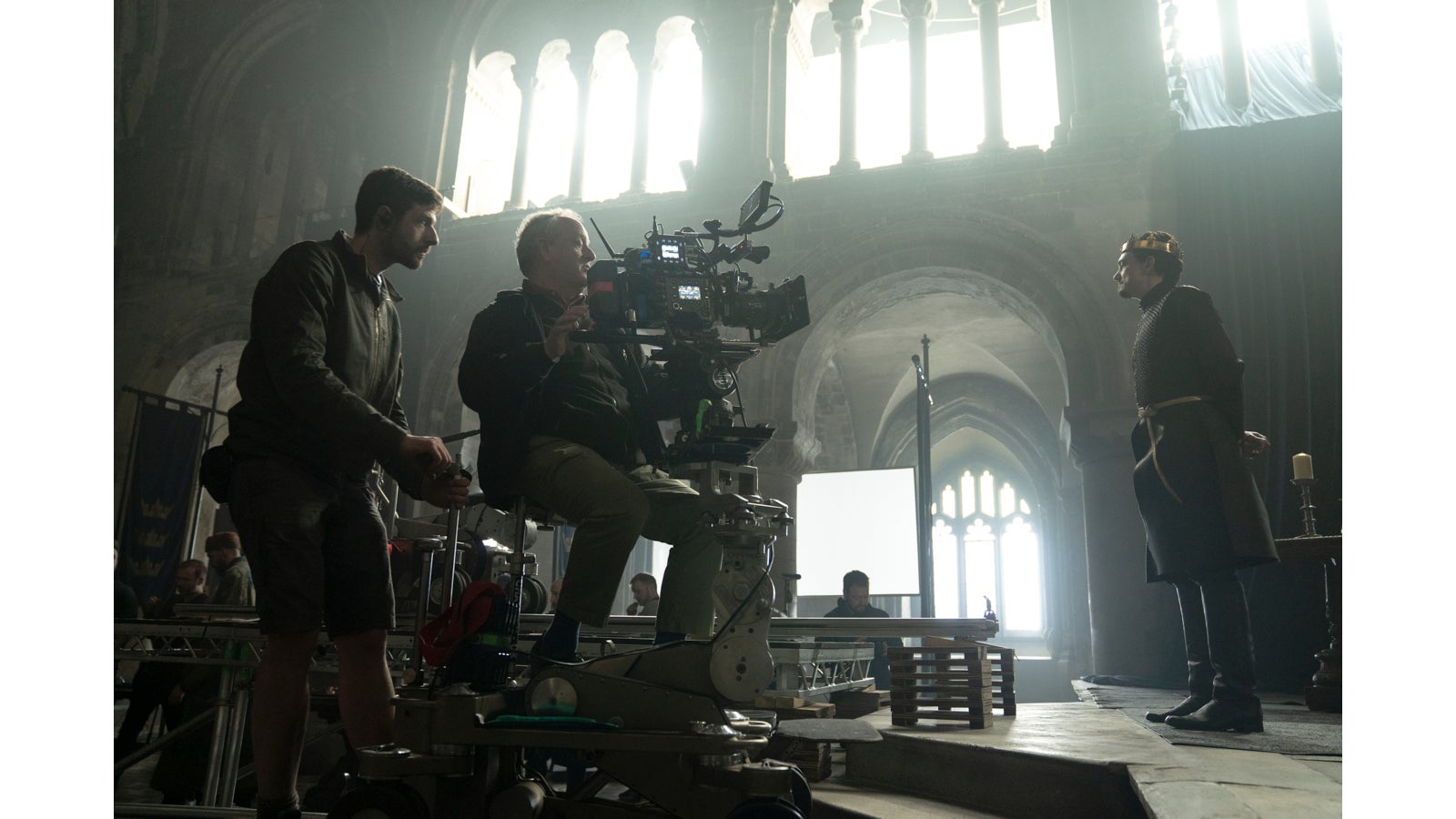 During testing, VENICE stood out for what it offered creatively, the latitude and dynamic range, its full-frame capabilities and also the practical ergonomics of working with the camera on set.
"It's got so many stops, more stops than you need of dynamic range. Any noise it does create is a nice grain. In the shadows, they're so clean," says Friend. Also, he stressed that VENICE's success wasn't just down to its visuals, but also the supporting workflow.
"We tested the entire workflow. Which is very, very important with digital cameras. You can't just look through an eyepiece and say, 'That's a great image'. It's more about how you're going to move the data you're going to film."
Friend worked closely with DIT Will Clements, Colorist Greg Fisher and the entire post-production team to ensure an efficient and creative workflow.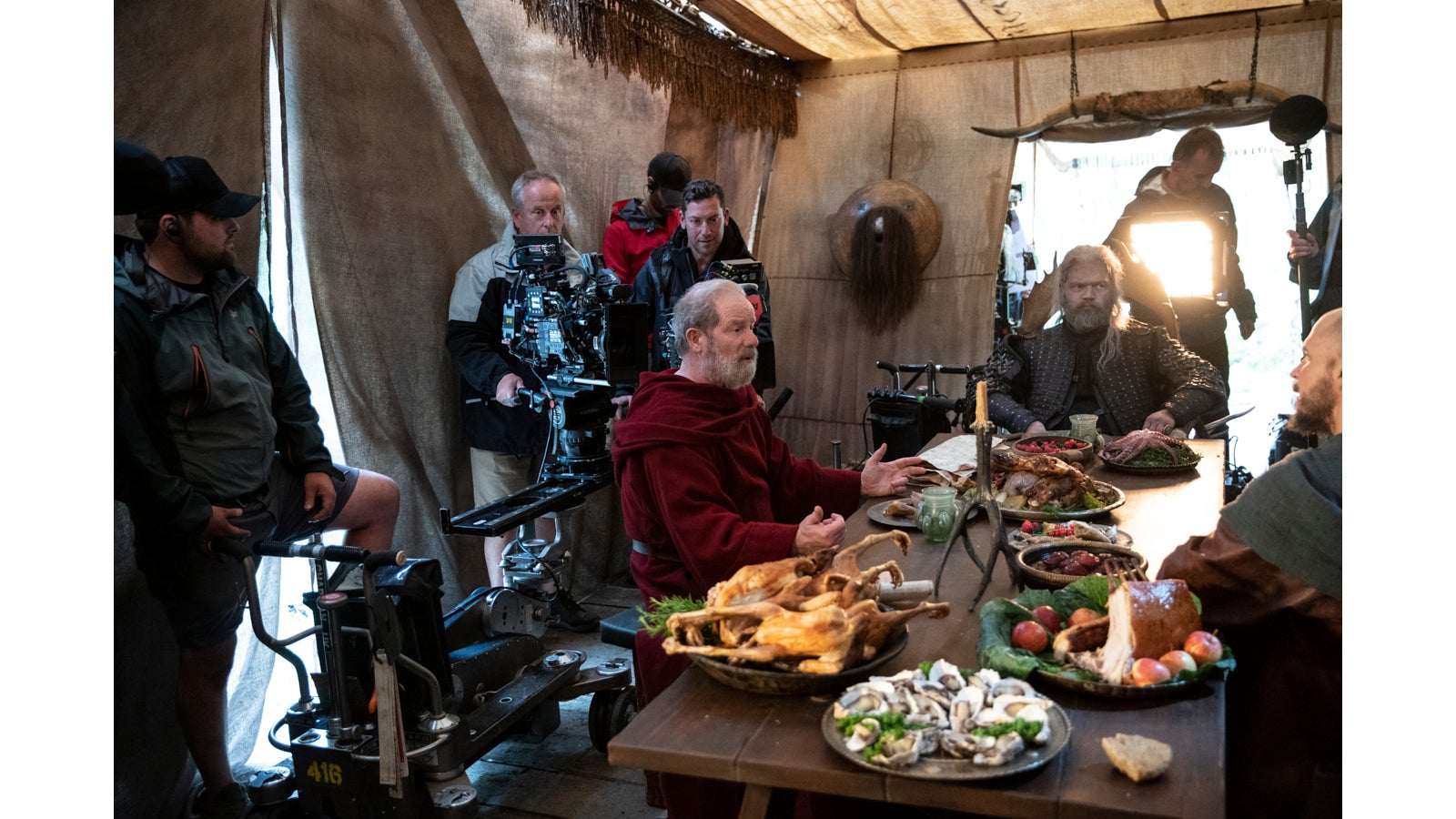 "I was using live grade and my LUT boxes to apply the show LUT that was created with Greg Fisher and James Friend. And create CDLs on a scene by scene, shot by shot basis. Half a terabyte would be forty minutes of 6K, it's a big difference and a big cost difference for post."
DIT Will Clements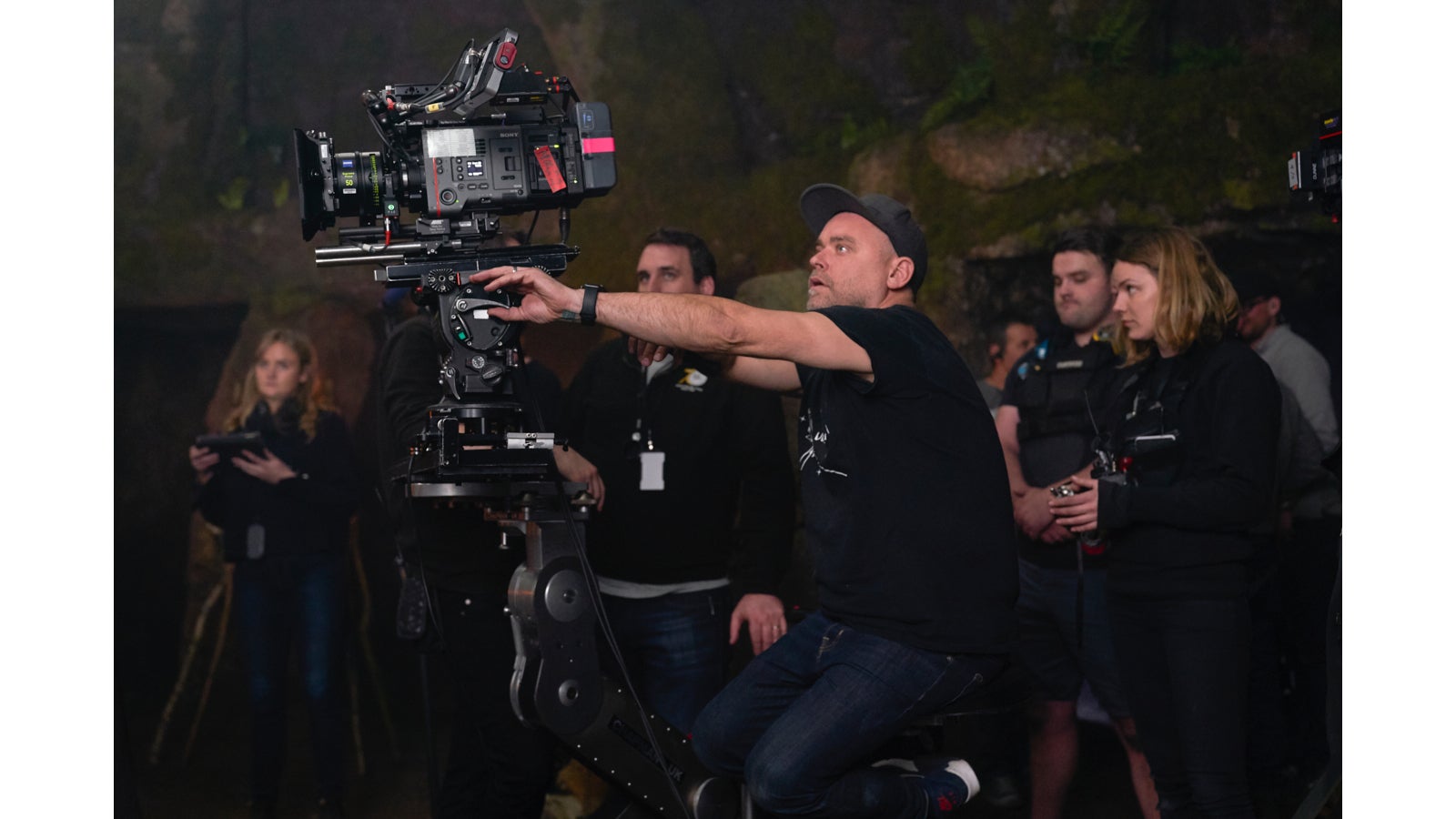 The show was shot in 6K, 17:9 with S-Log3/S-Gamut3.Cine. Footage would be offloaded on set, with two back-ups, and then sent to the lab to apply the CDLs and the show's LUT for the dailies. Given that the show was shot in 6K X-OCN ST, the workflow was particularly impressive for its speed and robustness, allowing the producers to review the content on a daily basis.
Colorist Greg Fisher was involved with Cursed from the testing stage, working with James Friend to develop the look of the show, setting up suitable HDR and Rec.709 LUTS, going through to grade the first six episodes. He developed an HDR LUT for the show and then a Rec.709 version to be used on set and by VFX. Everything was Rec.709 until the final grade was up and running. All the grading was done in HDR, which was the only mastering render. A Dolby Vision pass produced the Rec.709 metadata via the Content Mapping Unit (CMU).