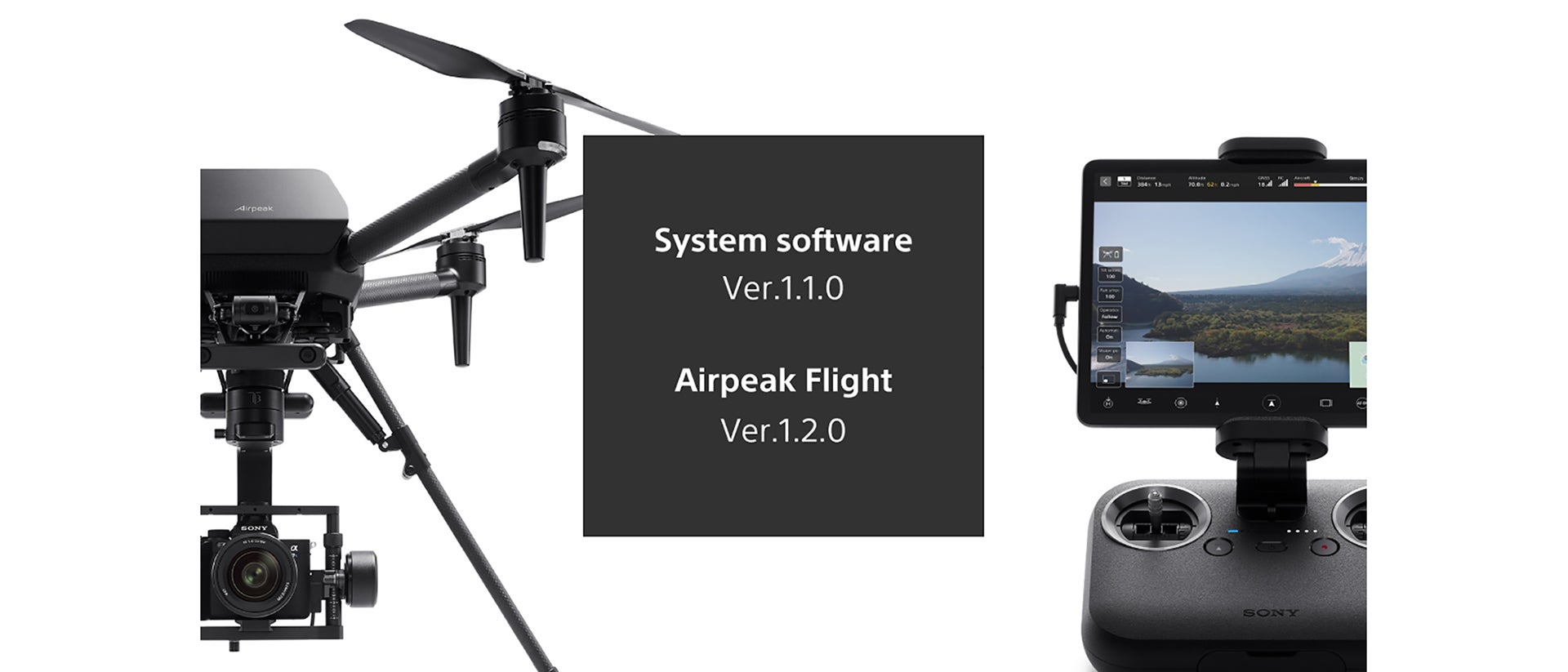 https://77snszqv.media.zestyio.com/APF_focusarea_touch-1920.jpg
06.01.2022
06-01-2022 - Gear, Technology
New System Software For Airpeak S1 And Airpeak Flight App With New Features Is Now Available
By: SonyCine Team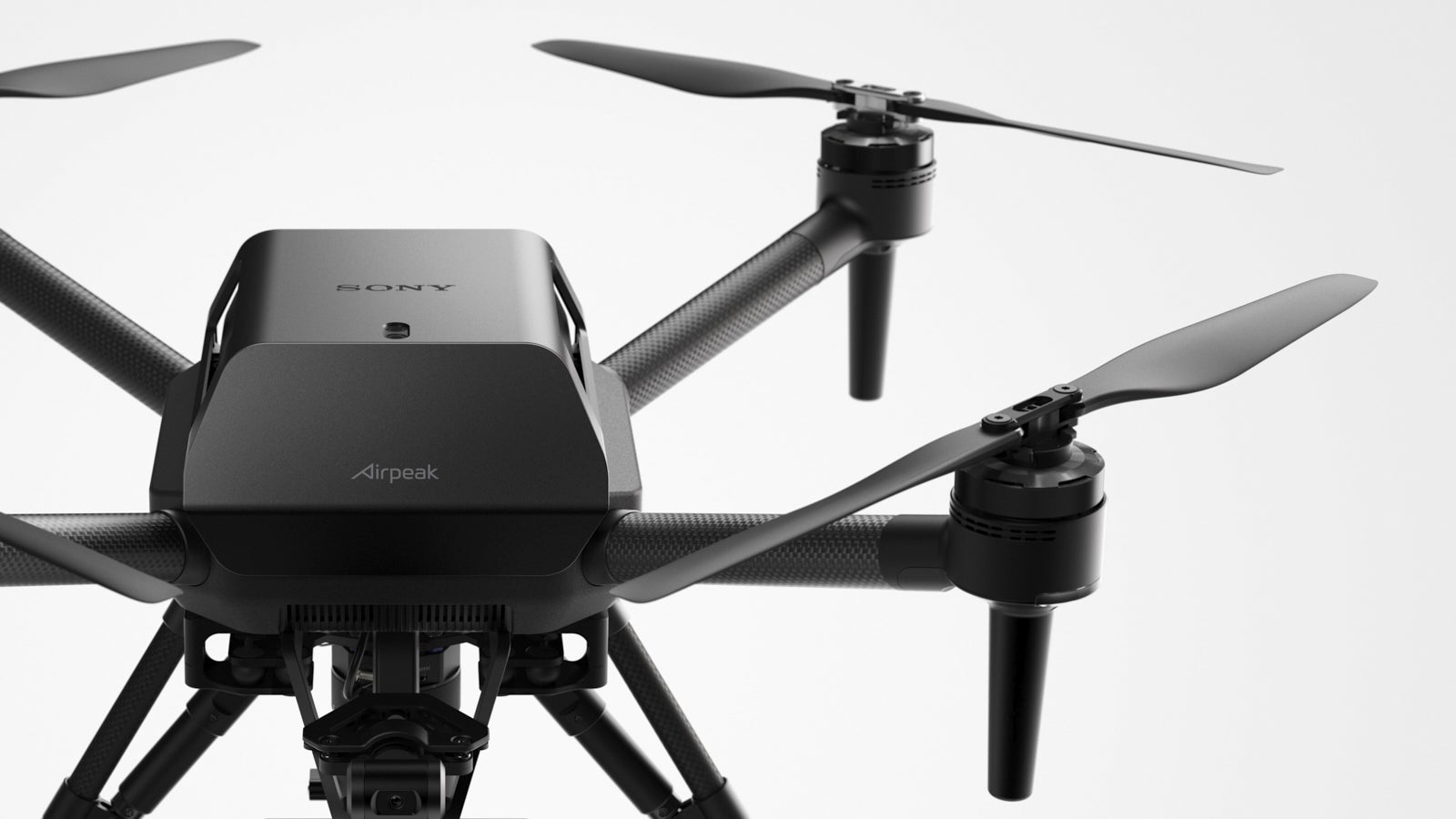 New system software version 1.1.0 for the aircraft and remote controller of Airpeak S1 have been released along with a new Airpeak Flight app version 1.2.0.
With these updates, your Airpeak S1 receives some new features including the offline repeat flight, advanced camera control and flexible side menu on the flight screen of Airpeak Flight app.
Key benefits
Supports the Direct Repeat Flight function.
Adds new camera settings.
Add a new compatible camera model.
Supports the customization of the side menu on the flight screen.
Supports the function that broadcasts identification information via radio waves remotely.
Details
Direct Repeat Flight function
Direct Repeat Flight allows the path flown before to be repeated immediately offline, without having to connect to the cloud.
Together with the current repeat flight which enables sophisticated recreation of a flight path from the log with Airpeak Base web app, users can choose the perfect repeat flight from two ways depending on the situation to accurately reproduce the same flight path multiple times.
In addition to the settings such as aperture value or shutter speed that can be controlled currently, more detailed camera settings such as the drive mode or the file format are now supported. Adds camera models that can use focus-related functions such as displaying a focus frame and moving the focus point in some focus modes.
Moreover, thumbnails can be displayed on the lower right of the screen when still images are taken during a flight by turning on "Display still images taken as thumbnails" in Display of the General settings. With this function, users can confirm that the still images are properly taken.
Note: The items that can be controlled differ depending on the camera model.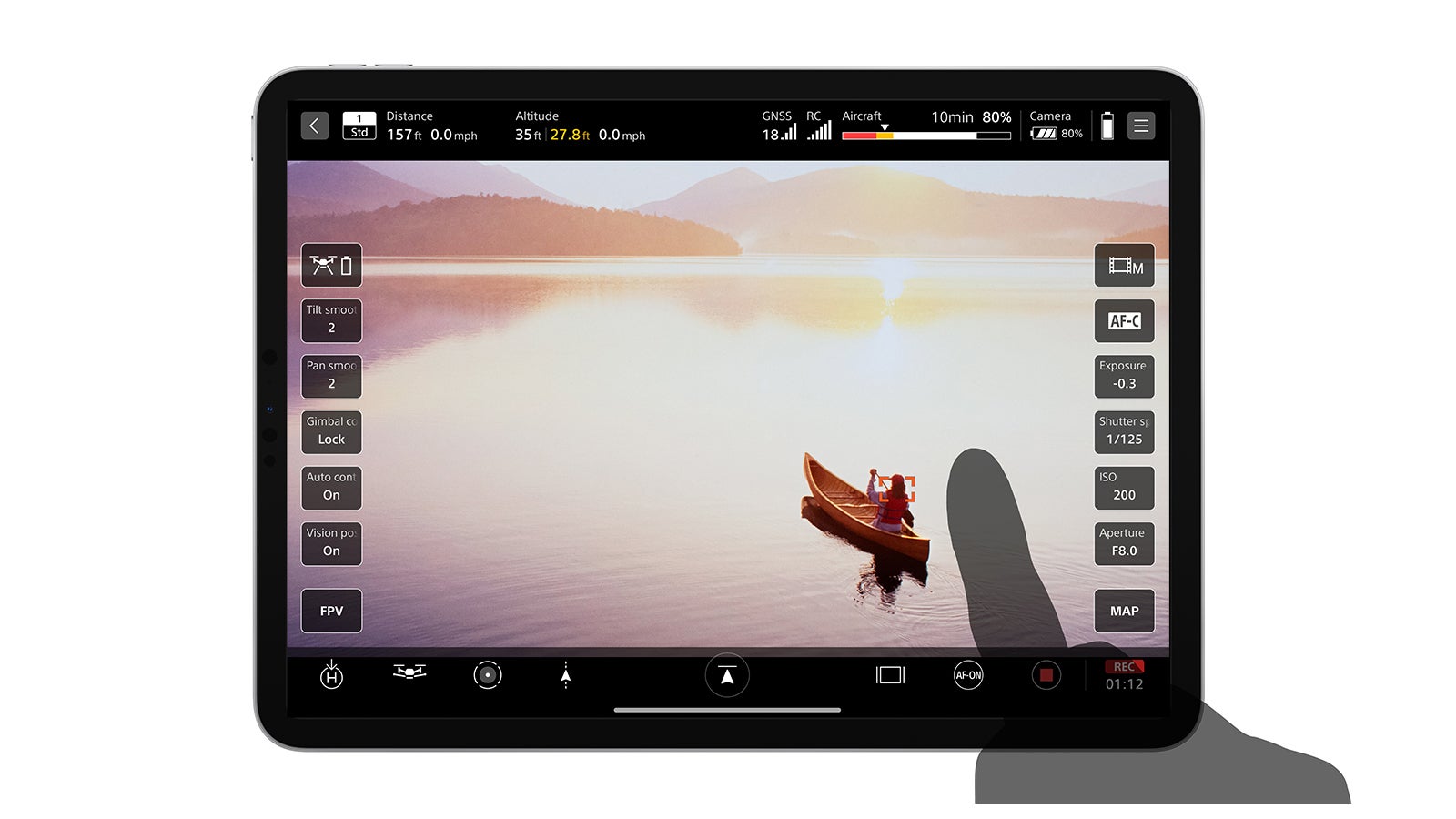 New compatible camera model
ILCE-7M4 added as a compatible model. The preset parameters in Main tuning of the Gimbal settings are also available.
Customization of side menu on flight screen
Users can personalize the flight screen depending on the shooting situation. The position or order on the flight screen of various functions of the Aircraft, Remote controller, Camera or Gimbal can be changed by pressing and holding the side menu on the flight screen.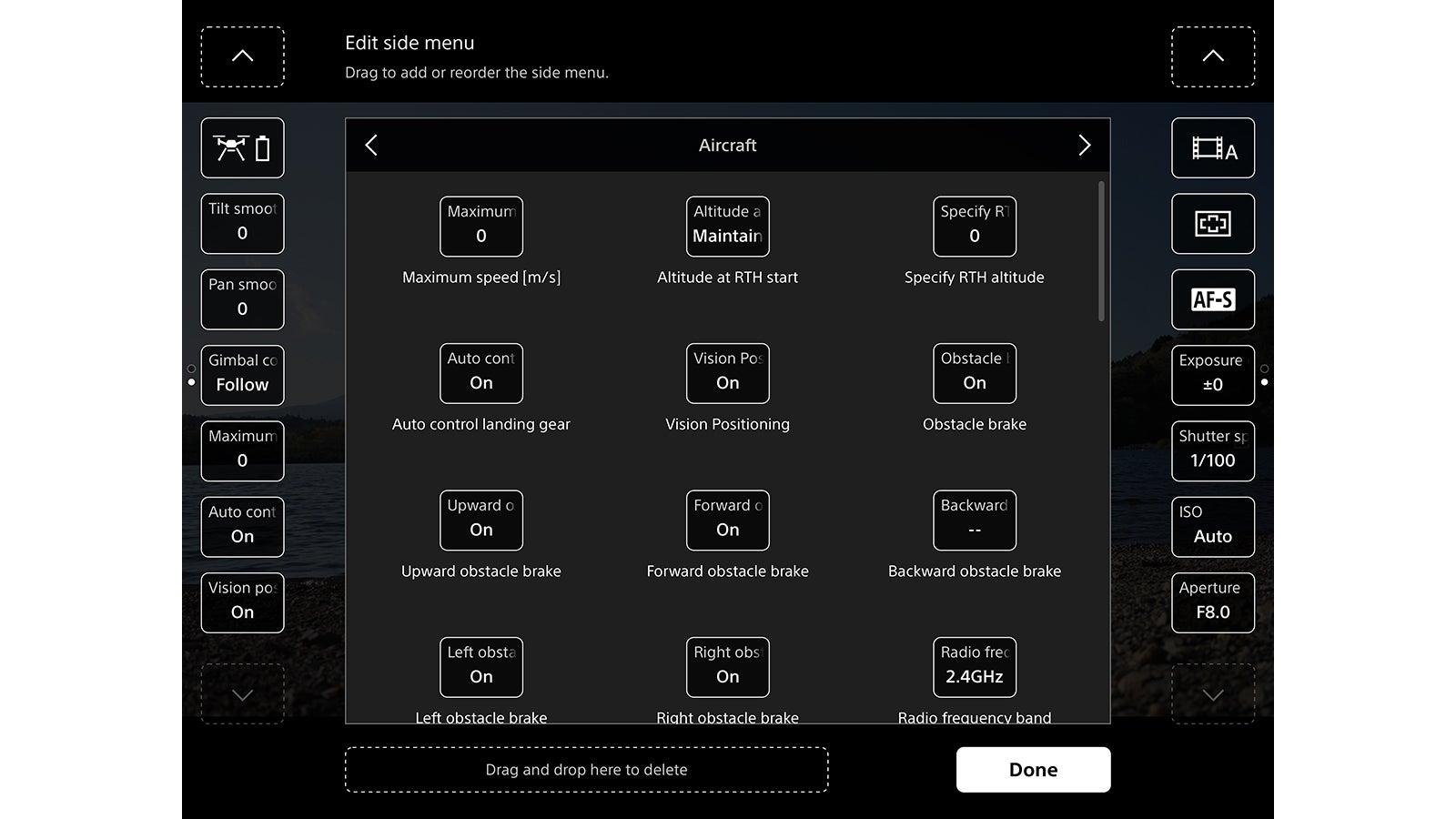 Airpeak Base web app was also updated in April. With the improvement of usability for recreation of flight path from the log, Airpeak Base supports efficient and organized operation.
Please refer to the release notes on the support site for details on how to perform a system software update.
Airpeak has been improving based on customers' feedback. With the cooperation of some customers, we got the data and information from field testing then the video transmission quality was improved for when communication status is poor with the previous system software update in April.
Airpeak continues evolving to meet customer needs.
Airpeak official website : Click here