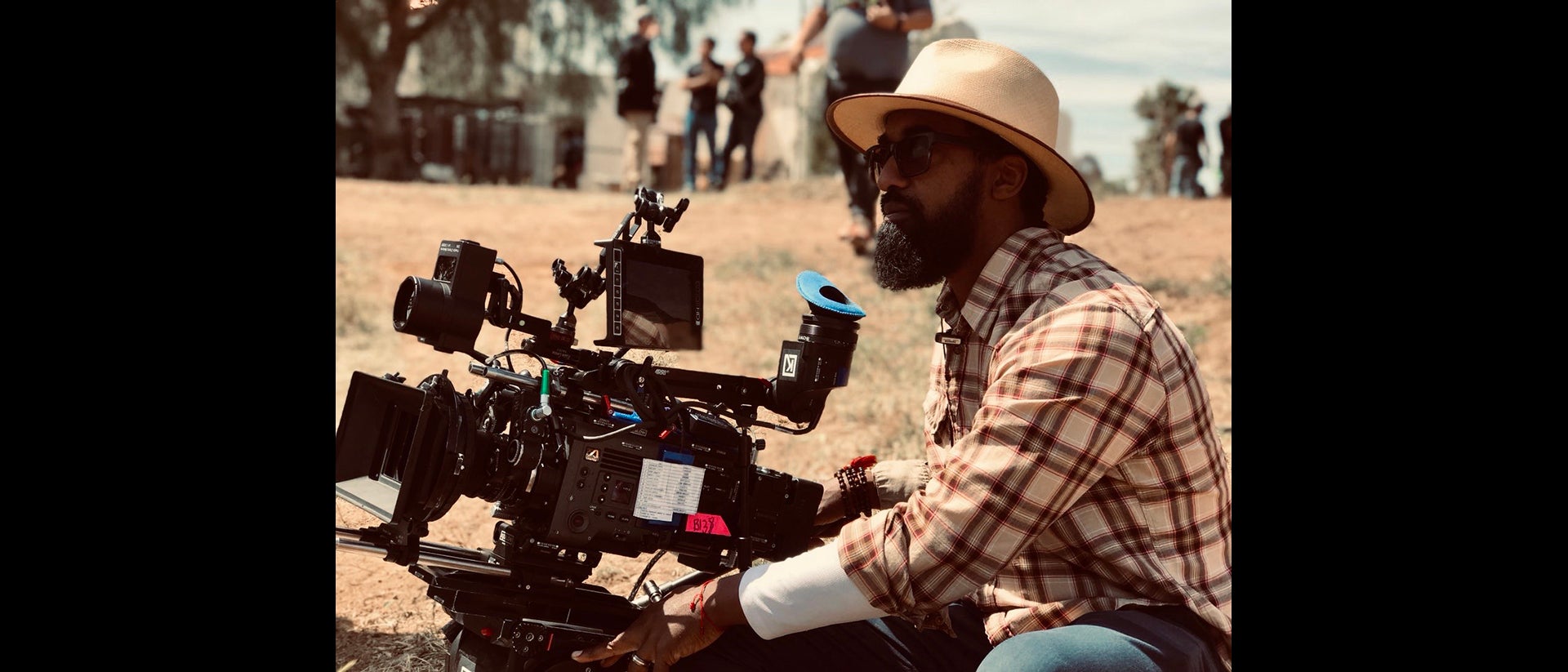 https://77snszqv.media.zestyio.com/Maddox-1-1920.jpg
06.12.2020
06-12-2020 - Case Study, Gear, Technology
Podcast - How DP Tommy Maddox-Upshaw Has Been Staying Sharp & Creative During Production Shutdowns
By: SonyCine Team, Jeff Berlin
During the coronavirus shutdowns that have halted film and television production across the U.S., SonyCine.com editor Jeff Berlin interviewed cinematographer Tommy Maddox-Upshaw. Maddox, who has worked on Fox's Empire series as well as the FX series Snowfall and Netflix's Huge In France (see all of his credits on IMDB), has been taking the time away from production to study cinema from around the world and to exchange ideas with small groups of friends and colleagues online.
Jeff Berlin connected with Maddox remotely for this interview.
Please click player at top of page to listen to the podcast.