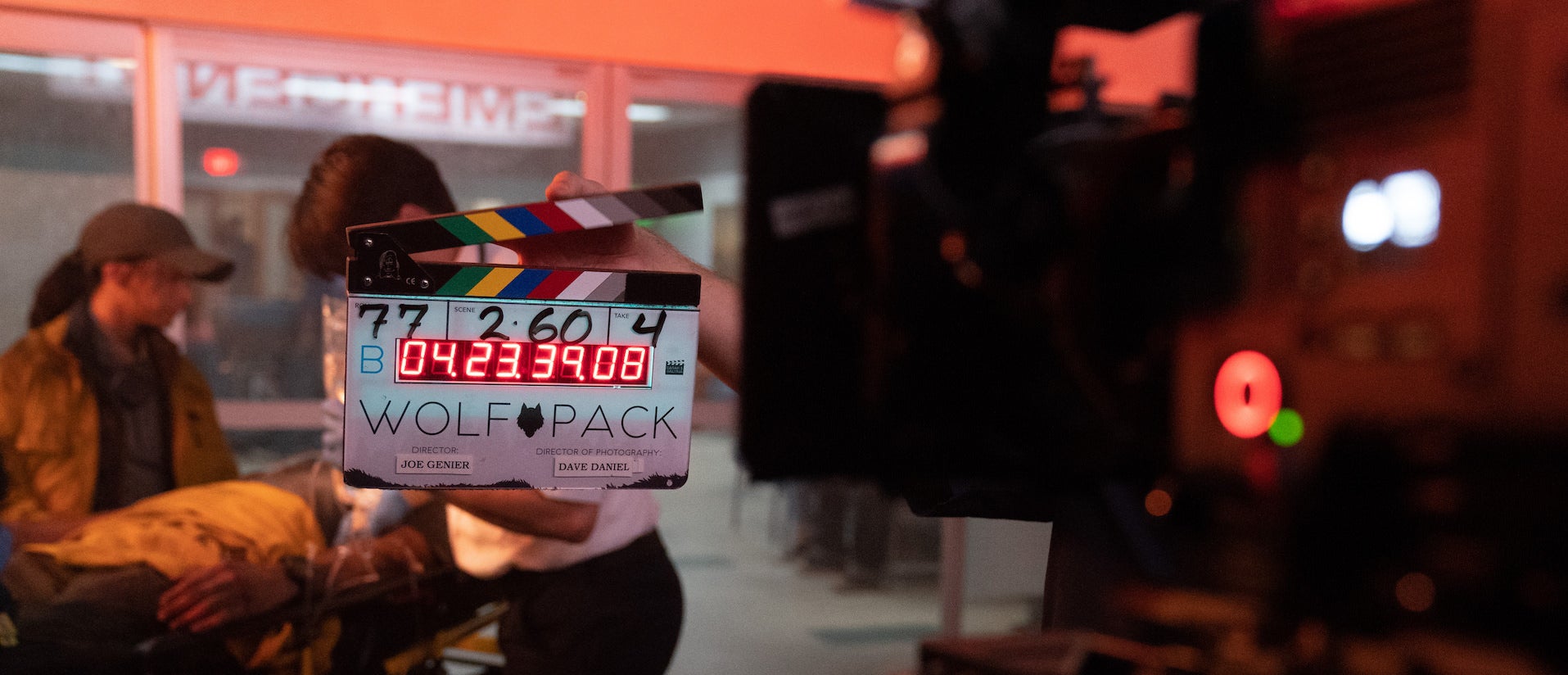 https://77snszqv.media.zestyio.com/SonyCine_Wolfpack_Main_1900.jpg
02.17.2023
02-17-2023 - Gear
Rich Paisley Discusses His Latest Project, Wolf Pack, on the Venice 2 Camera
By: Victoria Graham
Paramount Plus has released the highly anticipated new series, Wolf Pack, based on a series of novels by Edo Van Belkom - adapted by Teen Wolf creator, Jeff Davis. The plot centers on two teenagers (Armani Jackson and Bella Shepard) whose lives are forever altered when a wildfire awakens a terrifying supernatural creature. The show stars Sarah Michelle Gellar (Buffy the Vampire Slayer) who is also a Wolf Pack Executive Producer. Gellar plays Kristin Ramsey, an arson investigator seeking to learn the cause of the wildfire.
In a dramatic opening scene, a group of students find themselves trapped on a school bus as a California wildfire causes a traffic jam and sends wild animals in the direction of the bus. As they run for their lives, two teens find themselves bitten in the chaos, changing their lives forever. They are inexplicably drawn to each other and to two other teens who were adopted eighteen years earlier after another mysterious wildfire. As the full moon rises, all four teens come together to discover the secret that connects them.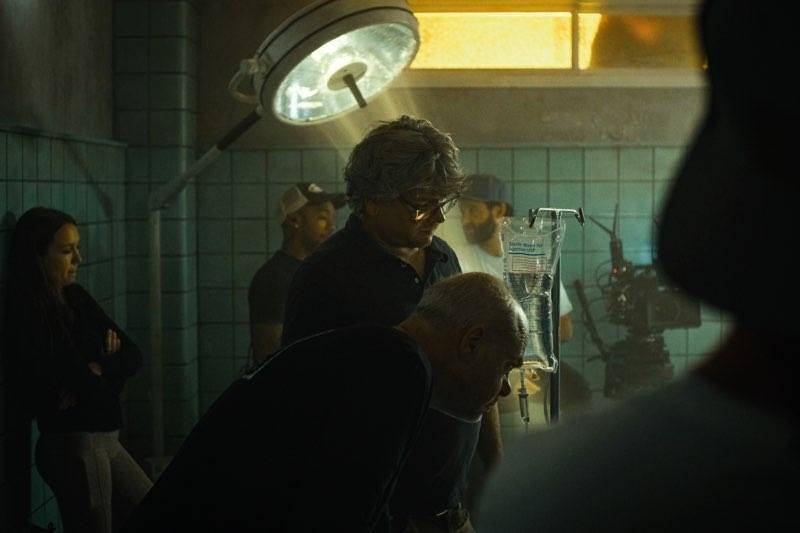 We caught up with Wolf Pack Cinematographer Rich Paisley to learn more about this project and his early experience with the Sony Venice 2 camera on location in Atlanta last summer. "It just seemed like it was a really good choice…. I wanted to be able to shoot in really low light and see a lot of the city and all the lights in the distance - and it worked great!"
The crew opted to recreate the LA wildfire scenes on location in Atlanta where they had more freedom to explore every creative option to bring this story to life. Paisley explained, "I don't want to give too many spoilers away, but we did some location work on a rooftop, and you could see there was just a little cloudiness in the sky with the natural lights of the city bouncing off the clouds. You could see the entire cityscape at night. It was crazy. That, again, was just because of what the Venice 2 could see in the shadows. It was just amazing."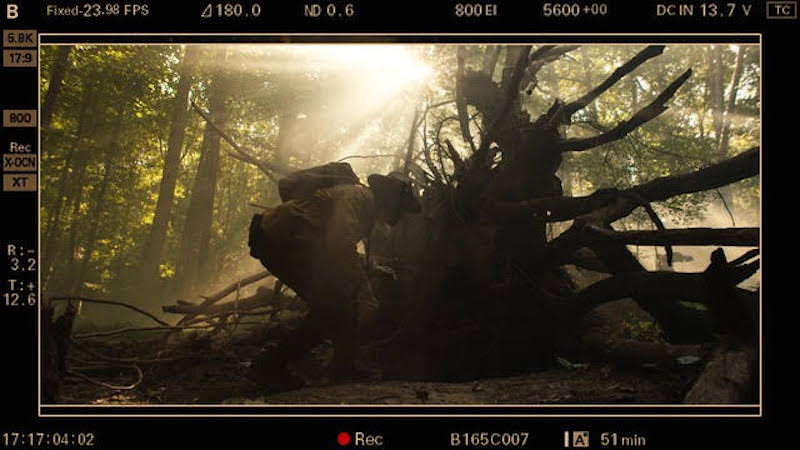 The Venice 2 boasts a new sensor which works incredibly well in low light environments and renders skin tones in a very filmlike fashion. Even at 8K, the Venice 2 allows for softer skin tones - an important part of the narrative for this particular series. Paisley explained, "[skin] was almost like a character, a story point, how their skin evolved and how there were less flaws as they became more wolf-like." For Paisley, the Venice 2 was the ideal choice to capture scenes that would be heavy on visual effects as well. "I would probably just shoot with [the Venice 2] all the time. I love the flexibility, again, with the ISOs. The 800 looks great. The 3200 looked great. Like I said, we did a lot of different weird colors. Our DIT, Chad Oliver, could just take them all and put them exactly where we wanted them to be. He did an amazing job. We always got exactly what we were looking for out of the camera. I mean, I don't know what else you can ask for than that. It's more compact. The Venice 1 was a little longer. Even our steadicam guy liked it."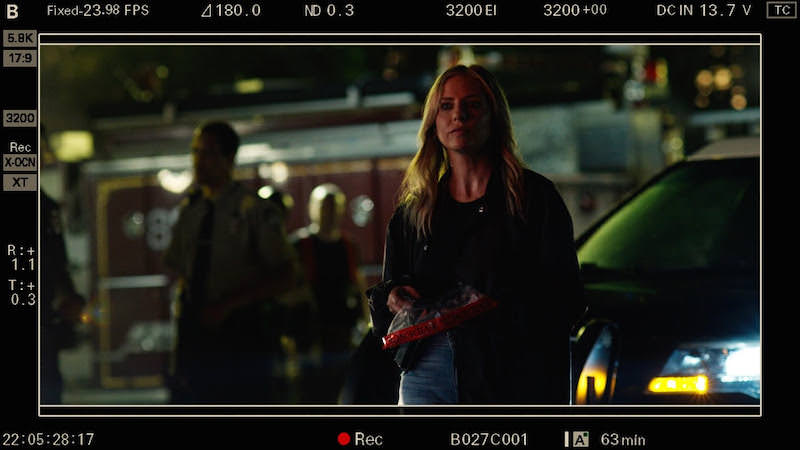 Anyone watching the show will be impressed with the extensive visual effects used in this series and the incredible use of light and color in nearly every scene. Paisley credits Paramount and the creative team for allowing him to experiment with the cinematography, especially in the pilot episode. "We were able to experiment and play around and try things that normally we wouldn't think of. The way we were able to play with the color, the Venice 2 handled every color so well that it was just a great tool to do whatever we wanted. There were no limitations to any artistic choices we made based on the camera."
The show has been a hit with viewers, with new episodes streaming on Paramount Plus each Thursday. Paisley remained tight-lipped about what we can expect to see this season, but admitted, "we did some really amazing stuff with color which I thought turned out great for the season finale, and that was directed by Jeff Davis, the creator. We really played around with color again and just got amazing results. I'm pretty excited about that and can't wait for everybody to see it!" Catch up on the latest episodes of Wolfpack only on Paramount Plus, and don't miss Paisley's work with the Venice 2 on the Season 1 finale March 16th.