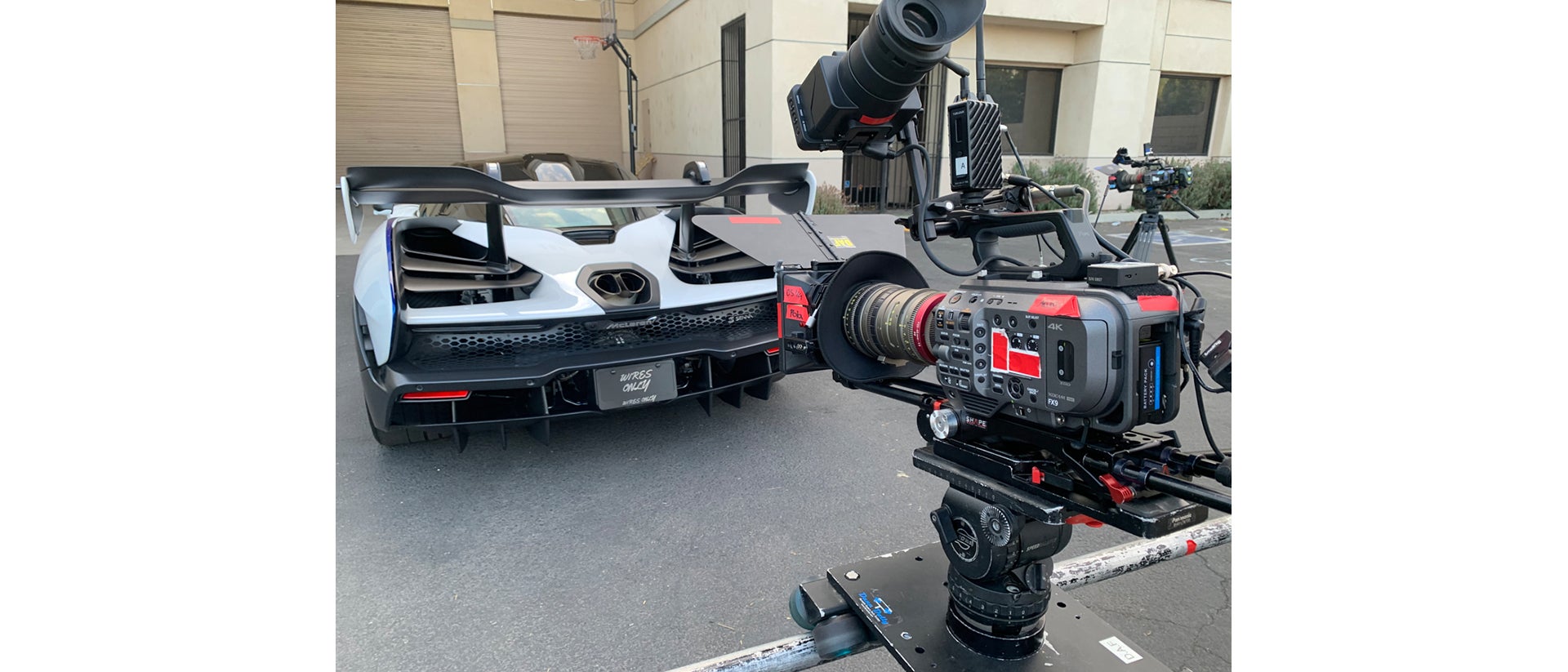 https://77snszqv.media.zestyio.com/_BERLIN_image_50419969-1920.jpg
04.04.2022
04-04-2022 - Case Study, Gear, Technology
Shot on Sony: DP Derek Fullagar Heats Up "Million Dollar Wheels" on FX9 for Discovery+
By: Jeff Berlin
When celebrities and other high-net worth individuals want a supercar, they contact hypercar dealer RD Whittington, who connects them with their Million Dollar Wheels. We recently connected with Million Dollar Wheels DP Derek Fullagar, who takes us behind the scenes and describes why he selected the FX9 to shoot the show.
Jeff Berlin:
So let's start at the top. Tell me a little bit about yourself and the kinds of projects you normally work on.
Derek Fullagar:
Absolutely. I graduated from AFI in Los Angeles and was doing a good mixture of scripted, non-scripted, commercial, and music video work. Then I got pulled into the reality TV world and the non-scripted world and I've been primarily shooting that genre of broadcast TV shows ever since.
JB:
What are some of the projects that you've shot?
DF:
Recently, I have a couple shows on Netflix that I've worked on. One is Bling Empire, of which season two comes out soon. I just finished a few episodes of a show called Coming Out Colton, also for Netflix. I also shot In The Works, which is a renovation show on Discovery+. Million Dollar Wheels is airing right now on Discovery+. Going back a bit further, Flip It Like Disick, a renovation show with Scott Disick for E!. And way back when I worked on Girls Next Door and Million Dollar Listing Los Angeles, which is a real estate show on Bravo.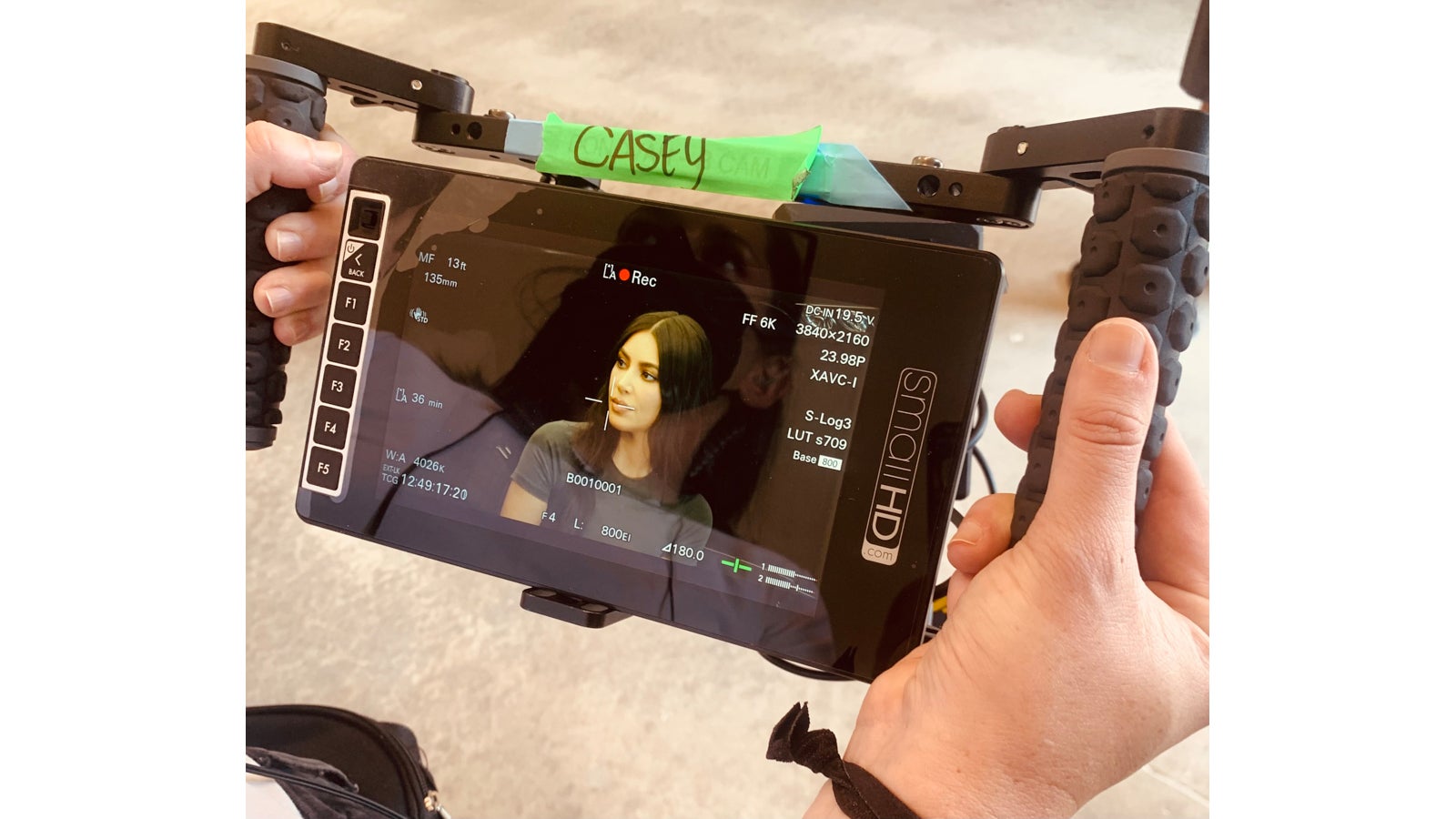 JB:
How is your approach different for reality versus narrative?
DF:
In some ways reality is more challenging. You have to light and you have to plan for multiple camera placements and multiple camera angles, all at the same time. So it's really about how to shoot things in a way where you're not able to recreate things, and just capture the moment and the story the best you can in the moment. So it's not like scripted where you can light from one side and make everything perfect and pretty, and then flip around to the other side and shoot the reverse. Reality is about, How do we light the space and shoot it so it looks good and we can cross shoot simultaneously. We might have even four or five cameras going depending on the day and the scene. So sometimes it's pretty limiting as far as how you can light it and make it look good.
JB:
Tell me a bit about Million Dollar Wheels?
DF:
Million Dollar Wheels is a show about car brokers in Los Angeles who cater to a celebrity clientele. So it's a similar idea to Million Dollar Listing, which is about people who sell very high end real estate in Los Angeles. The showrunner and executive producer on Million Dollar Wheels is the same person that I worked with on Million Dollar Listing in Los Angeles. On the show we follow the story of these supercar, hypercar, ultra-luxury car dealers and their antics as they sell cars to people like Jamie Fox and Kim Kardashian.
A lot of times on this show you only have one shot to get the shot because you're not going to get Kim Kardashian or Jamie Fox to repeat themselves. You might only get one shot at getting what you need. So it can be a little bit intimidating.
JB:
So let's talk about camera then. Considering that you're not going to get a take two from these folks, you want reliability in a camera. So for this project, your A cams were FX9, is that correct?
DF:
Yes. We used three FX9s for the majority of the shoot, and then we would add more for bigger events and parties. But primarily we used three FX9s. We also had a Ronin with a Sony A7S II for gimbal work and for a lot of the car shots.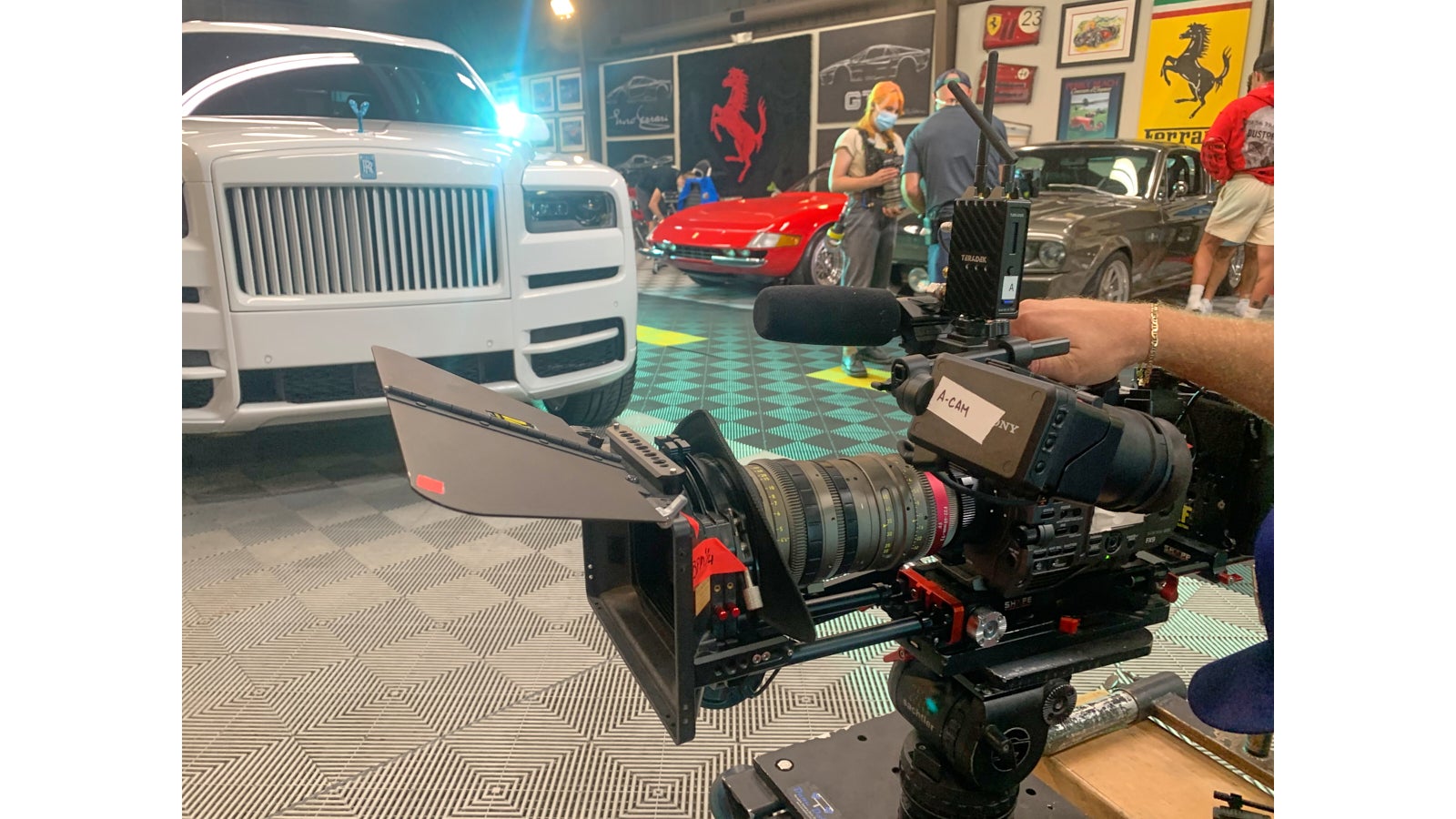 JB:
How did you land on the FX9 for this project?
DF:
I really wanted full frame, that was something that I pushed for. We have used a lot of Canon C300 Mark IIs in the past, and I wanted to make the transition to full frame. That was the main thing. So we shot the FX9's full frame 6K setting. And then we used the Sony 28-135mm lenses for our primary scene work.
We loved the format. It worked really well for us and we never had any issues. The cameras are fairly lightweight. I just came off of a Netflix project that was using the Panasonic VariCam LT. And when that thing was built out it got really heavy. So I'm always trying to be conscious of my camera operators and not killing them because they could be shouldered up for many hours at a time. I wanted a camera that was fairly small and nimble and wouldn't be too heavy for my crew.
JB:
Did you use any other lenses besides the 28-135s?
DF:
Yes. We would switch to an Angenieux, EZ-1 or EZ-2. We used those for the car B-roll. So all the beauty shots of the cars we did with that lens to give them a different look. And then we used DZO Primes for the interviews. So whenever the cast members are sitting and narrating the show, those were DZO Primes that we shot on my stage here in LA.
JB:
Did you use any filtration on those interviews?
DF:
Yes. We used Tiffen Classic Soft 1/4 for the closeups. We started the show with Tiffen Pro-Mist filters but they slowly got phased out. For the interviews, we kept the Classic Soft for the closeups.
JB:
Were you using autofocus?
DF:
We did use it, and I never thought I would do a show of any kind and would ever be able to use auto focus, but it was amazing. I left it up to the operators to try it, since it was the first time using it. And they would just slide that focus ring forward and go into autofocus, if they were just on a single person, and it tracked amazingly. It never racked to anything that it shouldn't rack to; it just stayed on the face. And it seemed like it was even sharper than just manually pulling focus for the camera operators because with shows like this, we don't have focus pullers, it's all the cam ops pulling their own focus.
It's amazing how much it frees up your brain to think about just framing. When you're not having to focus on focus, you can actually think about other things like framing and getting coverage and zooming; it's quite freeing. It was really surprising. I didn't cam op on this show. I was at the monitors directing the cameras. But we did some pickups where I did operate and when I was shouldered up, I was amazed at how freeing it is to not have to constantly be thinking about focus.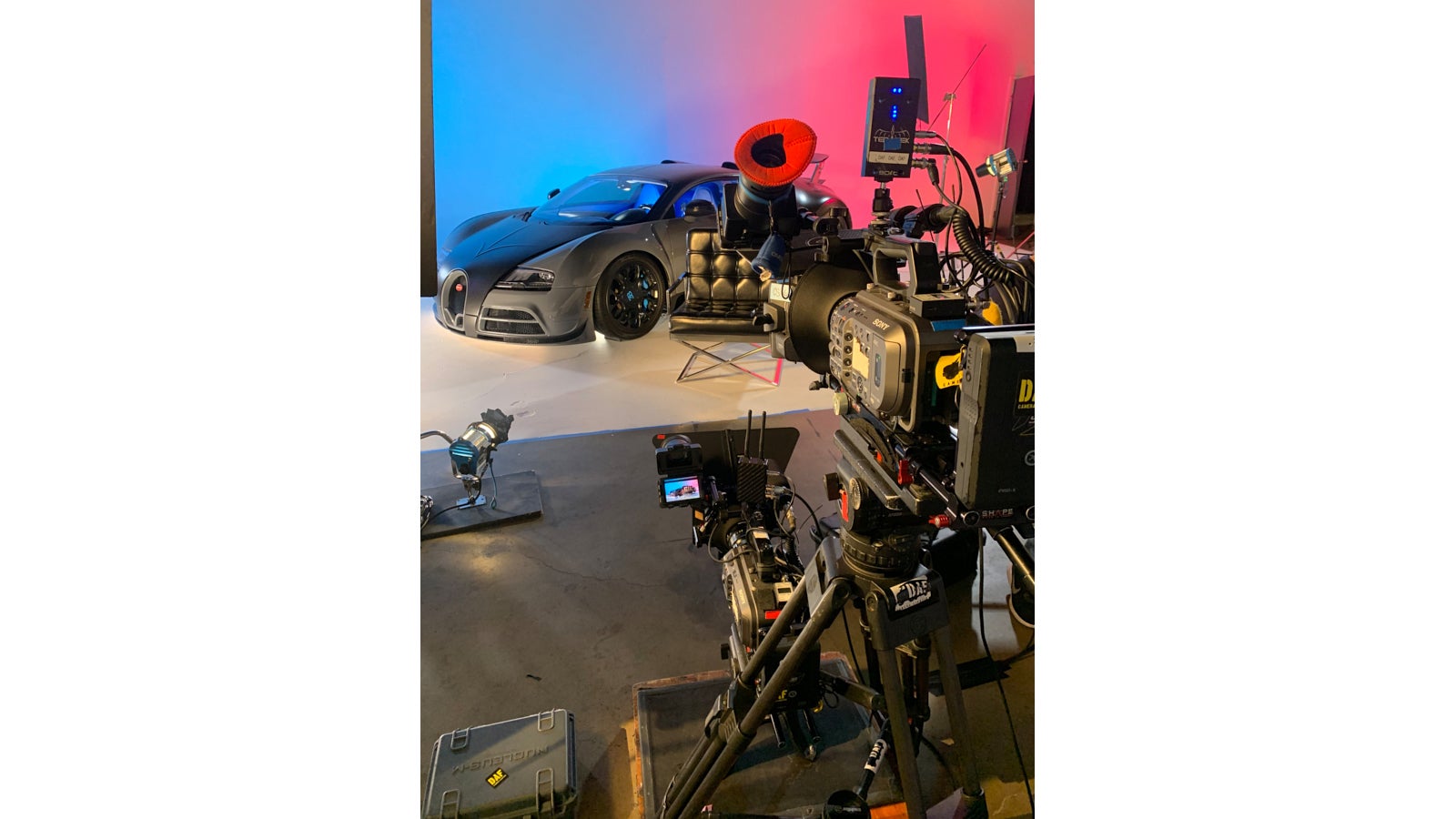 JB:
What about the internal NDs? Were they handy?
DF:
Oh, amazing. We wanted to stay at F4 and try to never go below that, so we would almost treat the variable ND like the iris and just keep the lenses set at F4, which is wide open for those lenses. And that way we were never landing at an F5.6 or an F8, and they could just set their exposure with that dial on the side. It was incredible.
JB:
Were you shooting in Log or in S-Cinetone?
DF:
S-Log3.
JB:
What rental house supported you guys?
DF:
It's my own rental house. I have a small rental company in Los Angeles called DAF Camera and Lighting, so I own and provided all the cameras and lighting.
JB:
You said you have a stage there as well?
DF:
I have a stage and the nice thing was, there are not many stages where you can drive a car into the stage. So I built my stage to accommodate a vehicle, so when you see the interviews, you'll see they are all done practical, not green screen. There are interviews that have a $1.5 million Bugatti in the background, so that's all really there on my stage. We threw some colors on the wall with Litepanels Geminis for some atmosphere.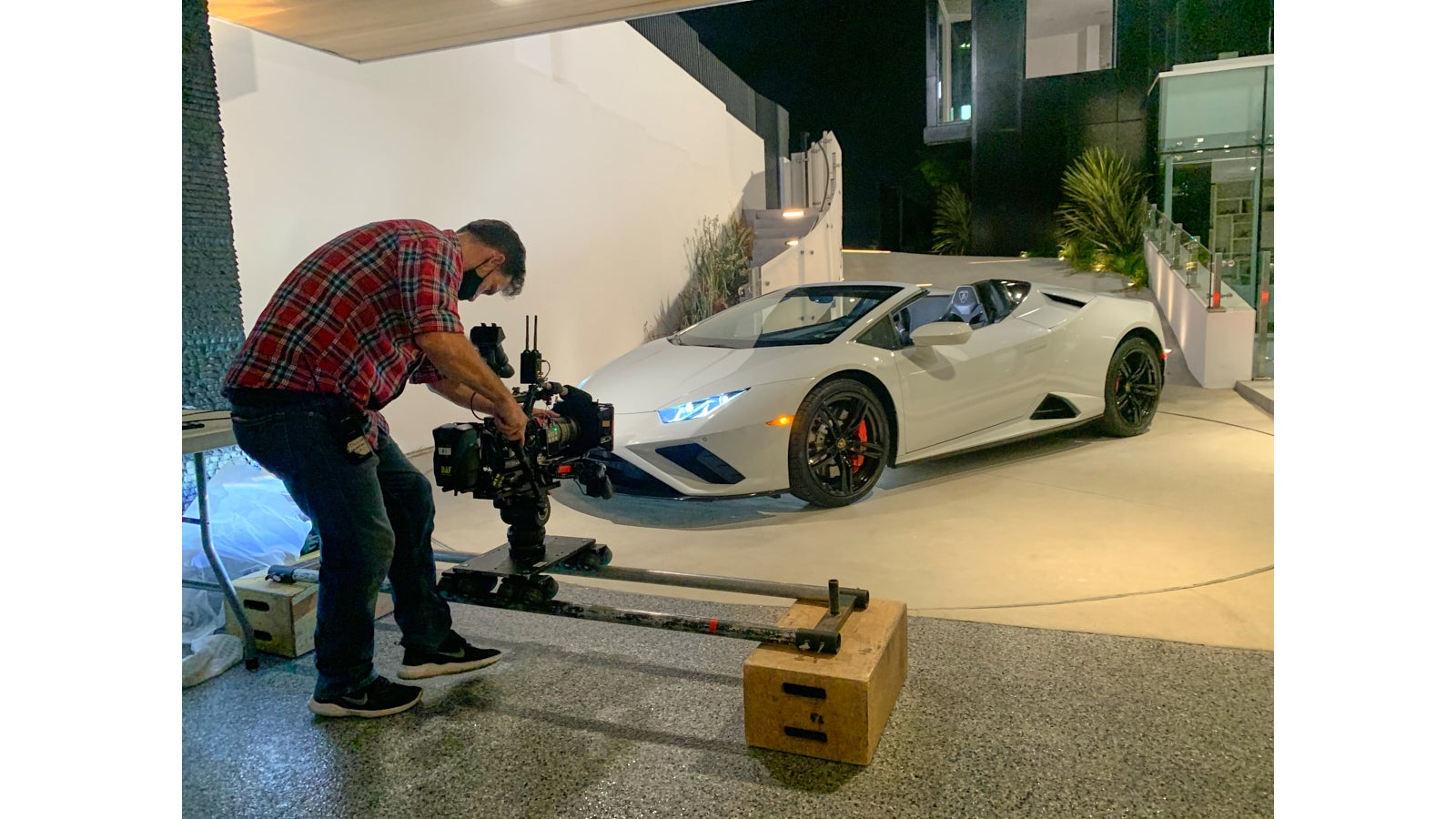 JB:
I imagine for some of the car shots you used more compact cameras to get some cool angles? What was your approach for that?
DF:
Yes. A lot of the wraparound shots for the car exteriors were mostly Sony A7S II on a Ronin M gimbal. And I shot all those with the Easy Rig as well, just to smooth it out some more. So that was mostly the car exteriors unless we were on a slider. For sliders we would be back on the FX9s with the Angenieux, the EZ-1 or 2. So we would do a combination of those two cameras for the exterior. And then for the car interiors, if it was really cramped, we actually used a DJI Osmo for some of that. And then if we could get the doors open and the camera in the car, or halfway in the car, then we would be on the Sony FX9s again.
JB:
What lenses were you using on the A7S II?
DF:
We would use the DZO Primes, and I have a Sony 10-18mm for a nice, big wide. It looks good.
JB:
How do you feel the A7S II matched the FX9?
DF:
I think it matched nicely. We shot Log, recording internally. And then for car-to-car, we would put the A7S II on a gimbal, or the FX9, in the back of a SUV or van.
JB:
Did you guys do anything at night or in low light, where the camera's higher base ISO capability pays off.
DF:
Yes, definitely. I love that 4,000 high base ISO. That was a lifesaver, especially if we were using the variable ND dial, and the 4,000 ISO is so clean, I never saw any noise in it. There were times during the day where we would just go to 4,000 if we couldn't quite get the lower base ISO, 800, to match up with variable ND. And I had no issue going to 4,000 when I saw how clean it is.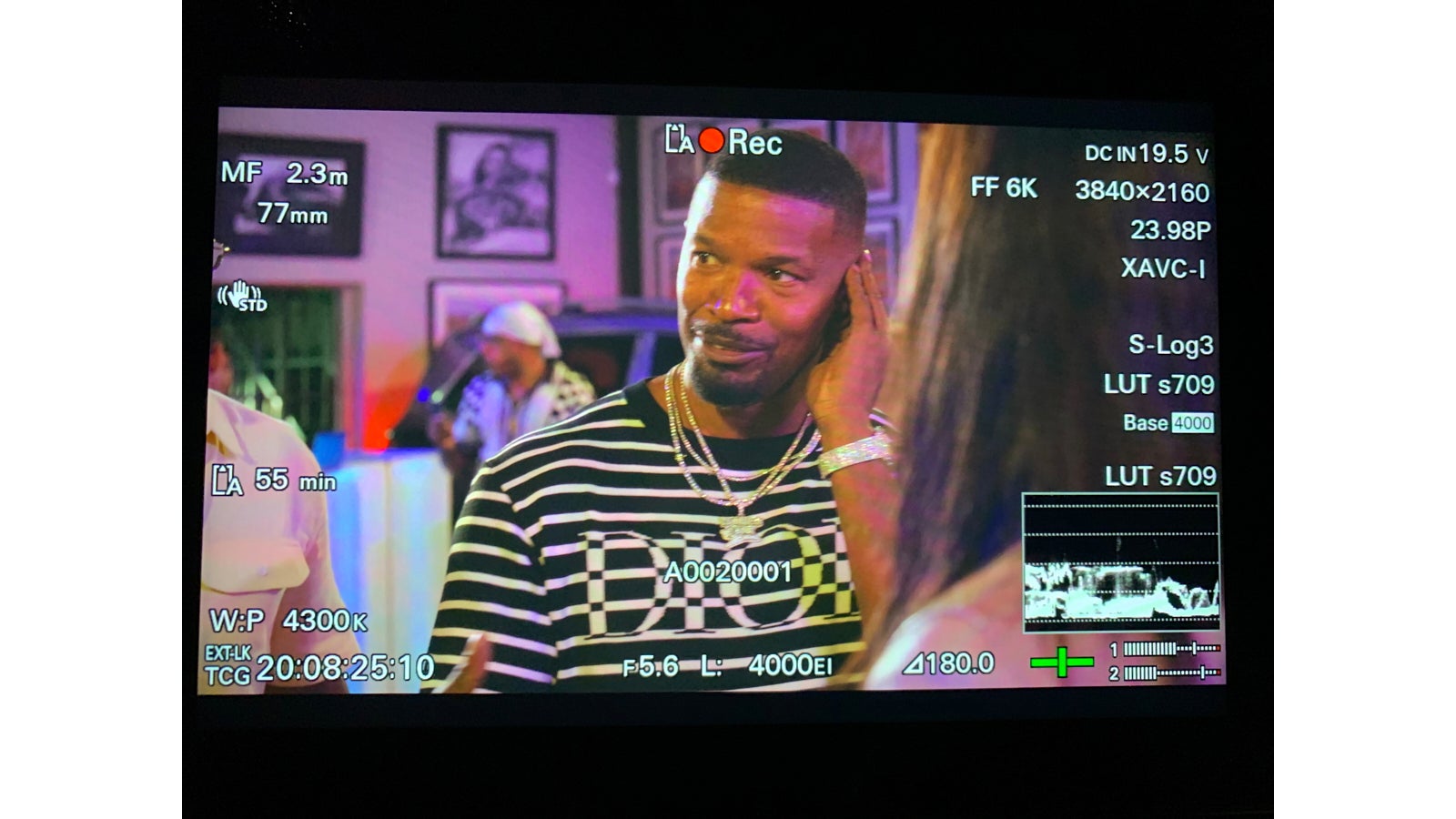 JB:
What are your thoughts on how the FX9 conveys color and skin tone?
DF:
I thought it did a great job. It wasn't overly saturated and didn't get too warm or too red. And we had a lot of people with fake tanner on the show too. So luckily, no orange faces. I thought it did a good job. It wasn't too much in one direction or the other.
JB:
Overall impressions of the camera?
DF:
I would just say that I really enjoyed using the FX9s. This was my first show where I used them exclusively for something that I was DPing. Usually, when you switch to a new format and a new camera, there are issues or things that you're not expecting that pop up. And I feel like the transition from an FS7, for example, to the FX9 was just completely smooth. And the full frame look, I think, just really complemented the show. It's nice when you're on a show that is so run and gun, where you have very limited time to set up and very limited time to light, to get that nice shallow depth of field and give it a cinematic look with a lower budget and a smaller crew, where you can make shots look really nice in a short period of time.
JB:
Are you saying that the FX9 is a really good camera for run and gun?
DF:
Yes, absolutely. We were running and gunning.
JB:
How about the camera's ergonomics for that? When you're run and gun, how important is it for a camera to just disappear in your hands, to where you can just focus on what you're shooting, as opposed to dealing with buttons and interface. Would you say that the camera's ergonomics helps you be more creative?
DF:
Absolutely. A lot of the camera operators have these cameras on their shoulders for hours and hours at a time, and it can be tough. So to have a camera that is so comfortable, especially with the amount of accessories we add to it, like a gold mount battery plate and a wireless Teradek, and shark fin with two batteries and then a mattebox. It really is nice to have a camera that's buildable but lighter and good ergonomics. It's not too front heavy or too back heavy. And I found it very customizable, especially with the flip down eye piece, the loupe, which we quite like, where you can just flip it up if you're indoors and see the monitor easily, and then flip it down and put your eye against it, that's amazing.