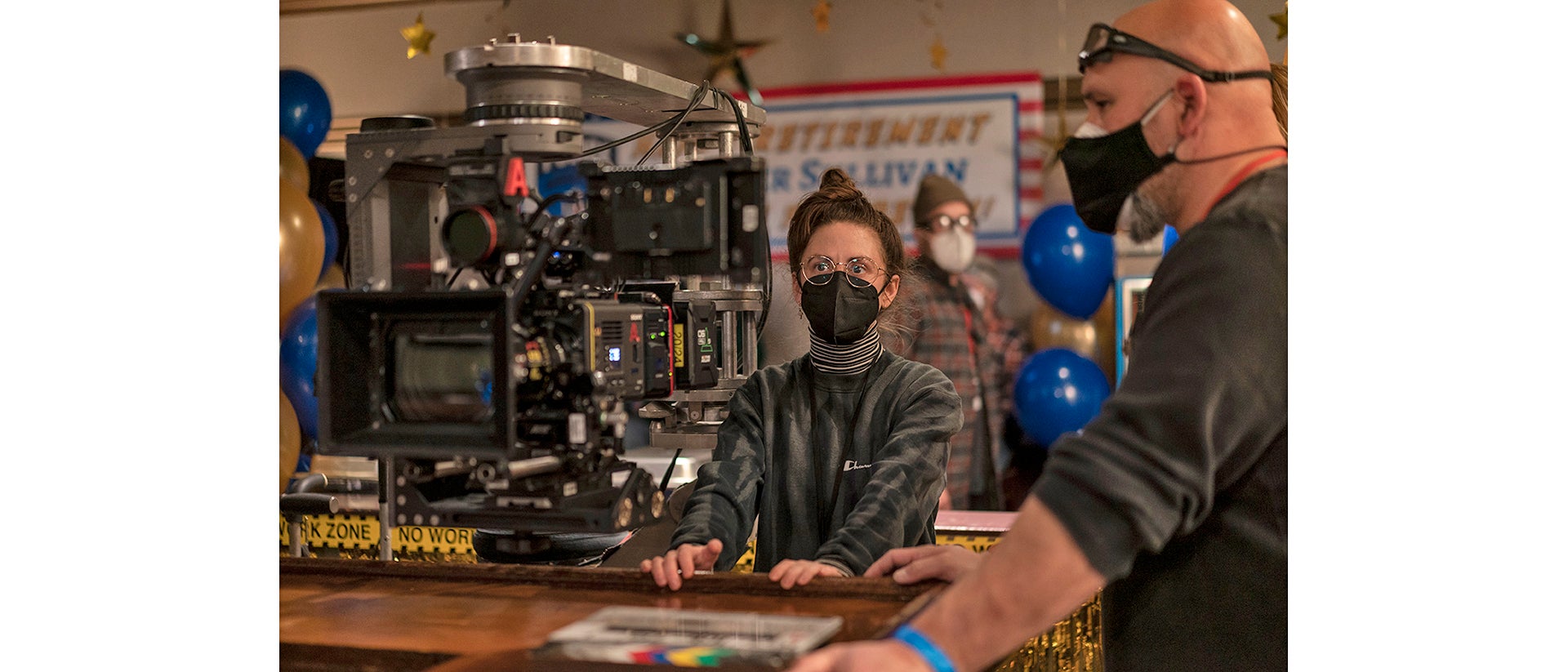 https://77snszqv.media.zestyio.com/6-1920.jpg
08.19.2022
08-19-2022 - Case Study, Gear, Technology
Shot on VENICE: DP Shannon Madden on the Genre-Bending Cinema of Kevin Can F**k Himself
By: Oakley Anderson-Moore
Kevin Can F**k Himself is part multi-cam sitcom and part edgy drama, and there's nothing else quite like it on TV.
Set in Worcester, Massachusetts, Kevin Can F**k Himself probes the secret life of a type of woman we all grew up believing we knew: the prototypical sitcom wife. Allison McRoberts (Annie Murphy) is married to self-centered and "lovable" cable guy Kevin (Eric Petersen). But after a dark discovery, Allison teams up with neighbor Patty O'Connor (Mary Hollis Inboden, The Righteous Gemstones) to take drastic measures to escape her confines and take control of her life. She's going to kill Kevin.
Now in its second season, the show mixes formats going from sitcom to dark comedy depending on the scene. The show tells Kevin's story in a two-dimensional sitcom format. There are bright lights and even a laugh track when he appears on screen. But when Allison, the lead character and Kevin's wife's story is shared, the format shifts to reveal edgier lighting and camera work. The narrative easily takes the funny storyline of the sitcom and tells the same story in a much darker light. For DP Shannon Madden, it's a great chance to show how clever cinematography can help tell the story.
Season 2 of the show has also been a chance for Madden to show off her chops as a DP.
There are many paths to becoming a cinematographer, and for Madden, it's been a combination of determination, creativity, and being nice.
After Madden graduated college, she worked her way up from PA to 2nd AC to 1st AC before joining Local 600 as a camera operator. Along the way, she DP'ed shorts and commercials, often unpaid, just so she could have a reel.
It paid off. She honed her craft and her voice, building up a wide range of styles. Madden was the 'A' Camera Operator on Season 1 of Kevin Can F**k Himself. When the original DP wasn't available for Season 2, Madden took a chance and pitched herself to take over. And she got it.
We caught up with Madden to learn how she hit the ground running, why she loves shooting at Base ISO 2500 for color rendering, and how she created the look for the show despite different cameras and extreme weather conditions.
Oakley Anderson-Moore: Kevin Can F**k Himself is very intriguing visually because it lives in two worlds: the main character's reality and a sitcom world. For Season 2, which premieres in August, what were your conversations with the showrunner and directors about the visuals?
Shannon Madden: KCFH is unique because it blends both multicam and single cam formats into one show. I think a big part of hiring me as the DP for the 2nd season was to maintain the established look they already loved. Multicam shows are mainly shot on the west coast, so having that experience as well as already knowing the methodology of their single cam look gave me a big advantage. So I took what I learned from the first season and gave it my own spin. I wanted the show to look reminiscent of Fargo but with a twist.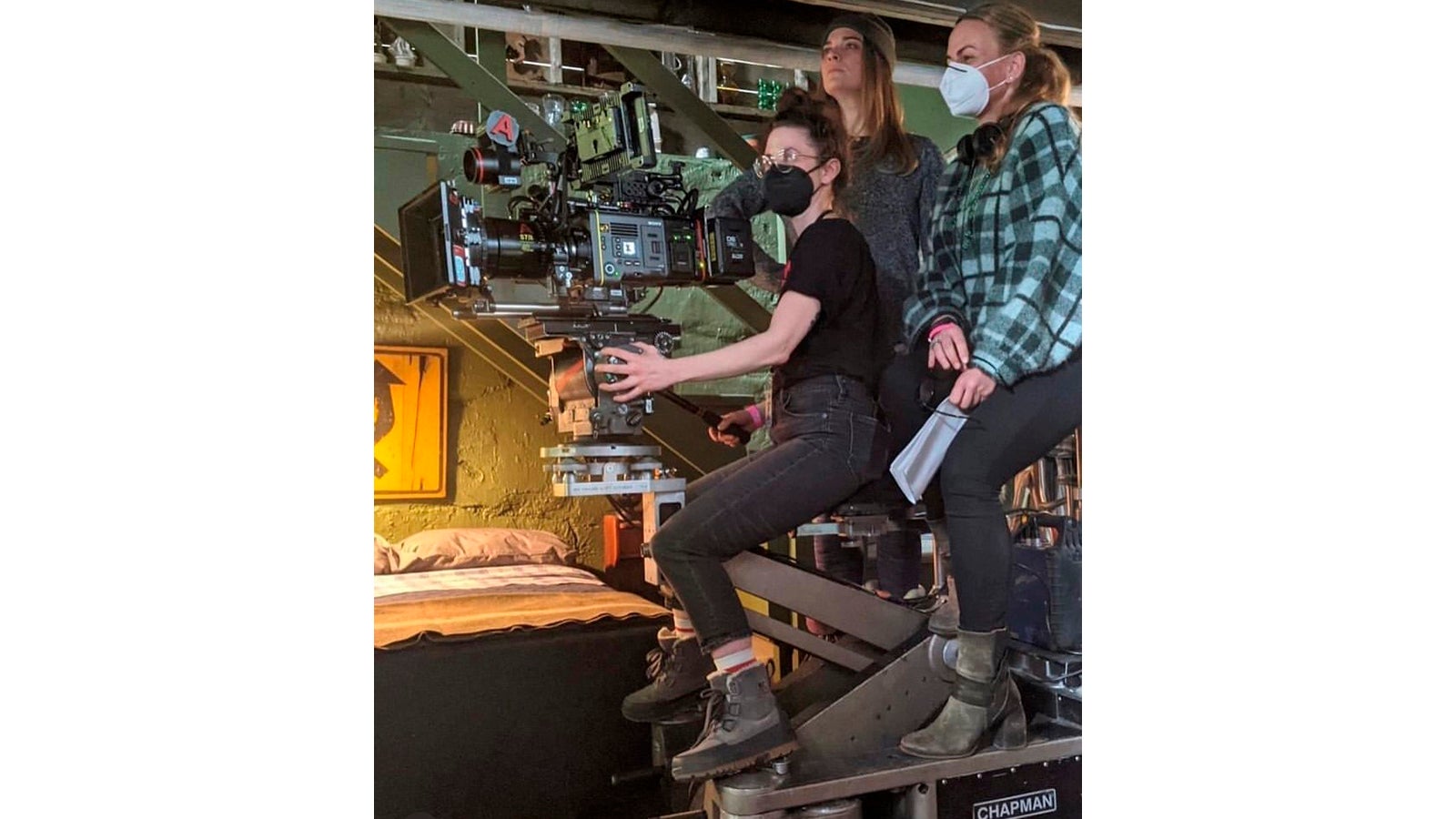 OAM: What cameras did you use to create these two worlds and why?
SM: In Season 1, we used the Sony VENICE for single cam and F55's for multicam. They paired so perfectly together, that we used this same winning cocktail for the second season. The VENICE is the perfect camera for Allison's single-camera world because it has this look that is super flattering on skin tones. And it has the dynamic range we really needed, due to keeping her world on more of the darker side. Plus the framing we wanted to achieve needed to be from a full-frame sensor. The F55's were important for the multicam aspect of the show for multiple reasons. Scenes are shot completely differently in that format, where you need to be able to roll for 15 minutes straight and 13 times in a row, so having that storage space was crucial. The F55's color science is similar enough to the VENICE where it doesn't look like two completely different shows just edited together, but was able to give it a blend into both worlds without looking too similar or too different.
OAM: What lenses did you pair with each camera?
SM: We paired the VENICE with Cooke S7/i lenses and the F55s with Fujinon zooms. The Cooke lenses with the VENICE, to me, are just magical. They have a smoothing effect yet are sharp and clean. The town they lived in was somewhat of a character in the story, so seeing the world around them was important. I needed a 35mm lens that would be flattering for a close-up and maintain depth for the background. The Cookes did this beautifully. We paired the Fujinon lenses with the F55s because we wanted lenses that would create this classic look of sitcoms. We also needed zooms that were able to go from really wide to really tight. One take, you might be getting the wide establishing shot, then the next take getting a close-up of someone entering the door.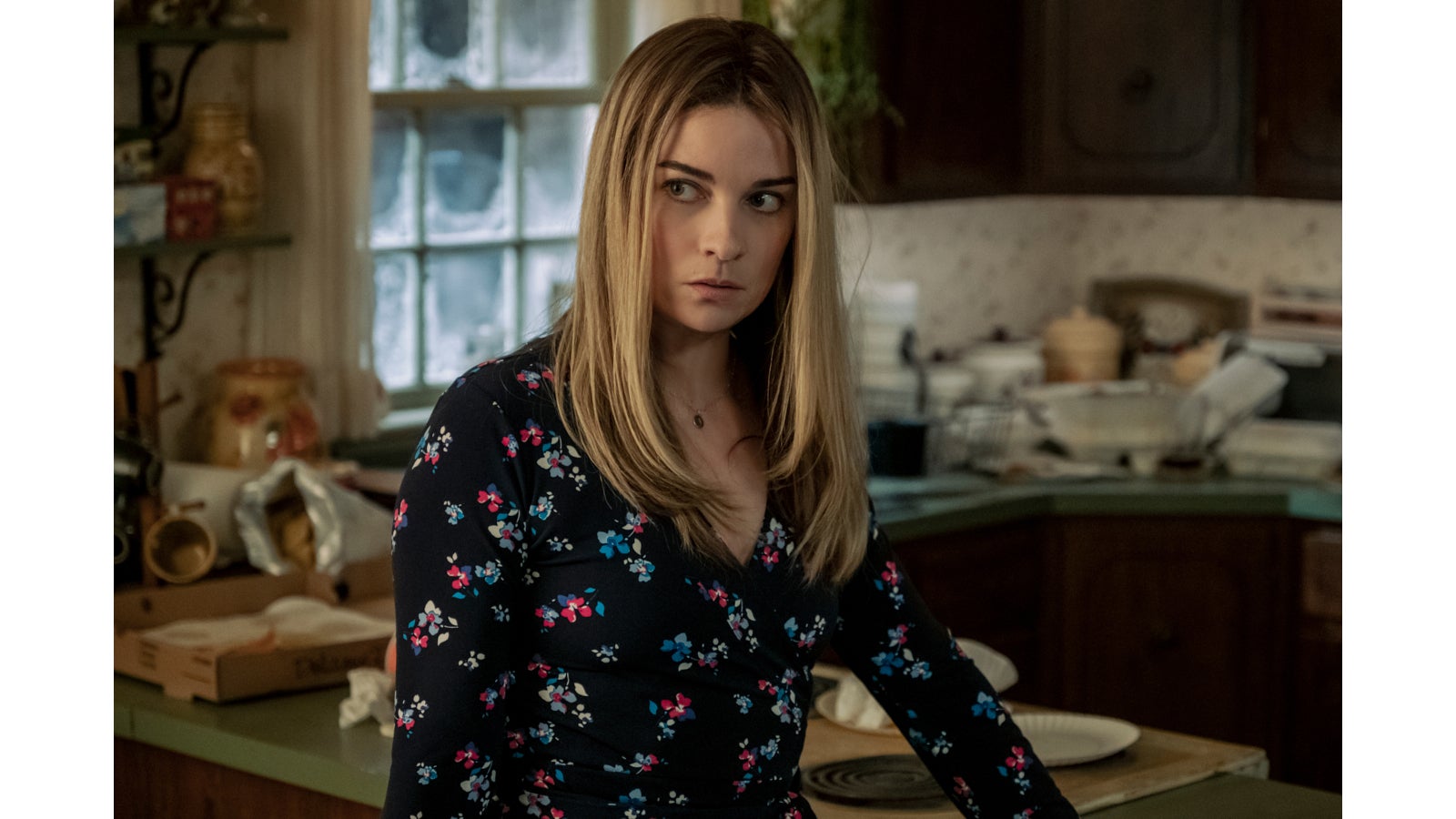 OAM: What was the process like coming up with the color palette for this season?
SM: Each character in the show has their own personal color palette that pairs with their personality perfectly. Allison has a vibrant pastel wardrobe of pinks and light blues, while Kevin wears primary colors consisting of mostly blues and greens. Their living room and kitchen is beige. This season I really fell in love with shooting at the VENICE's High Base, ISO 2500. To me, it created this rich and saturated image that made the colors pop, even the beige walls, but in a subtle way.
OAM: What was the most challenging shoot for you this season?
SM: I think the most challenging part of this show is shooting exteriors during the winter in Boston. This winter was particularly cold and windy, so as a DP, I was worried about how the camera would hold up. The VENICE never had any issues with shutting down or dead pixels.
OAM: Is there a philosophy you employ as a DP that you brought with you to Kevin Can F**k Himself ?
SM: When I took a camera operating course years ago, one of the instructors said, "It's nice to be important, but it's more important to be nice." That has stuck with me throughout my career. I find that people tend to work harder for someone they like.
Be sure to check out Season 2 of Kevin Can F**k Himself when it premieres August 22 on AMC.