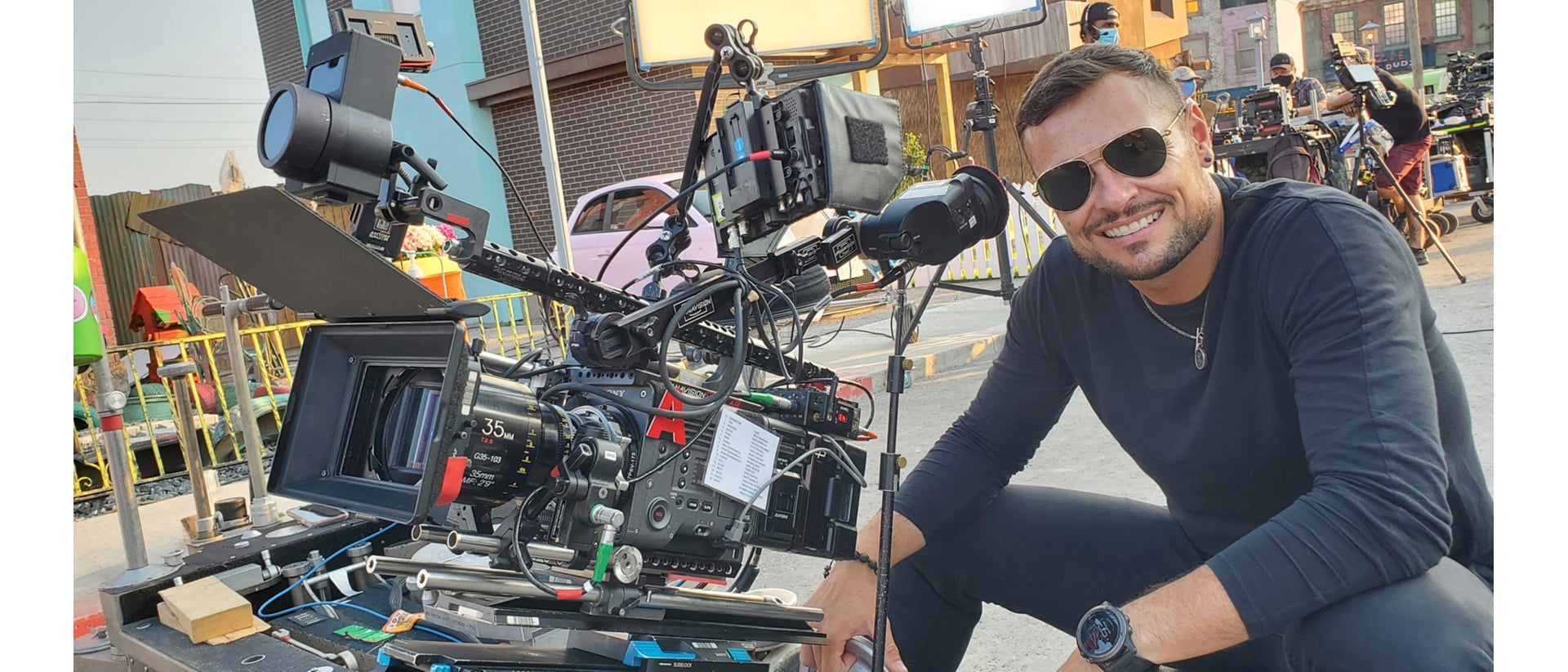 https://77snszqv.media.zestyio.com/2-1920.jpg
08.15.2022
08-15-2022 - Case Study, Gear, Technology
Shot on VENICE: DP Tico Herrera Brings Cinematic Edge to Disney Musical Zombies 3
By: Oakley Anderson-Moore
Big budget, zombie, and musical. Words you don't usually hear in one sentence. But for Tico Herrera, this challenge was a dream.
When he was 14 years old, Christian "Tico" Herrera visited his dad for the first time on a film set in his home country of Costa Rica. He fell in love. And while he didn't know the name of the position, he knew he wanted to be the person behind the camera.
From that day onward, he dedicated himself to becoming a Director of Photography.
As Tico explains it, there are no camera operators in Costa Rica. Instead, you jump from focus puller to DP, which he did himself while shooting commercials on film with the country's biggest ad agency. In 2006, he gambled everything in a move to the United States. His first movie was a small horror film in Louisiana and a zombie movie, no less. From there, he continued to grow and became the cinematographer behind iconic looks in shows like Snowfall and Queen Sugar.
In 2019, while operating the 'A' Camera on Shameless Season 10, Tico became friends with the script supervisor, Susan Hoen, who put him on Disney director Paul Hoen's radar. Hoen would give him the opportunity to DP the next installment of the popular Disney+ franchise, Zombies 3. The movie follows two seniors at Seabrook High School, a haven for monsters and humans, as they grow suspicious of intergalactic outsiders who show up to compete in the Cheer-Off. The film had a budget of $40 million and has been trending since its launch on July 15.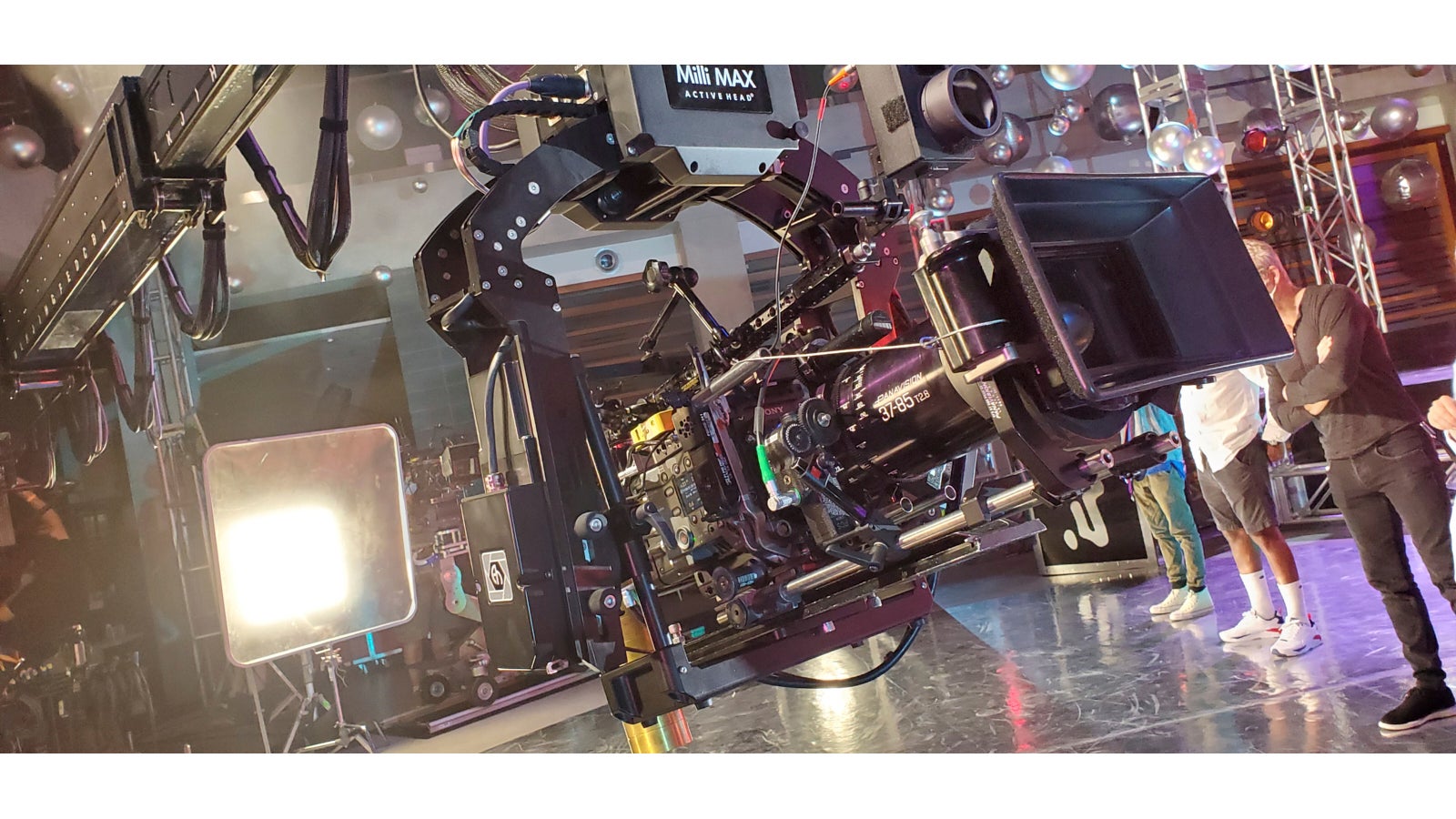 It's been a moment.
To shoot Zombies 3, Tico worked with three Sony VENICE cameras (sometimes on Technocranes), and with a handheld FX3, all outfitted with Panavision anamorphic glass. He chose the VENICE cameras to render natural skin tones while working with the 'Zombies 3' palette of pink, white, green, cyan, red, and black lights. Tico brought a fresh visual experience to the franchise, while staying true to his philosophy of always doing it with a smile.
Tico Herrera sat down with SonyCine to go behind the scenes on the process of making this vibrant feature.
How the bold shift to nighttime exteriors (and the Sony VENICE) allowed Tico to "paint" this movie
Paul Hoen has been the director throughout the Zombies franchise. He's had a consistent style for all three films. But with Zombies 3, Hoen wanted to change the look to something edgier.
"That was a big conversation about me jumping in to become the cinematographer of Zombies 3," says Tico. "Being the DP of Snowfall previously helped, not that they look anything alike, but they knew I could do edgy looks. And they wanted to add some edge to the beauty of Zombies."
And how did he change up the look of Zombies? By adding darkness.
"To create the look, I needed to have darkness and be able to paint with light. So, we started talking and rewriting. We started converting a lot of the daytime exteriors to nighttime exteriors, and we knew we wanted to shoot on anamorphic lenses. Of course, the Panavision anamorphic zooms will go to T8, so imagine shooting a whole musical of night exteriors at T8.
I needed a camera with a sensor that would allow us to work with these lenses in low-light situations. I thought of the Sony VENICE since I had been shooting with it on Snowfall and other shows. They loved working with the Panavision camera on Zombies and Zombies 2, so I knew it would be hard to convince them to change since the whole of post-production already had a workflow set from two movies.
For me, it is always easier to show than talk. So I asked to do a night exterior test with the Alexa, the Panavision DXL2 and the Sony VENICE. After that, there was nothing else to say. They said, 'Okay, Tico, we're going with the VENICE, no doubt about it.'
There's something about the sensor. I cannot tell you how, but it blends all our lighting sources so well. It's a full-color playground that we are working with on this film. I needed to continue some of the Zombies look, but I also had to add some of my Tico spices. The tools have to work for you – you don't work for the tools. This is an example of where the VENICE truly was the right tool for this job. I felt like I just had the opportunity to paint a movie with so many colors, not just light it.
If I was shooting with an 800 ISO, I cannot even imagine how much more lighting I would have to add. I remember in the Zombies town, the alien invasion itself, we already had 13 condors with lighting for the whole alien invasion number. And there were full ArriMax 18ks, 7K Xenon's, T12's, SkyPanel 360s and a lot more. I mean, all kinds of big lighting equipment."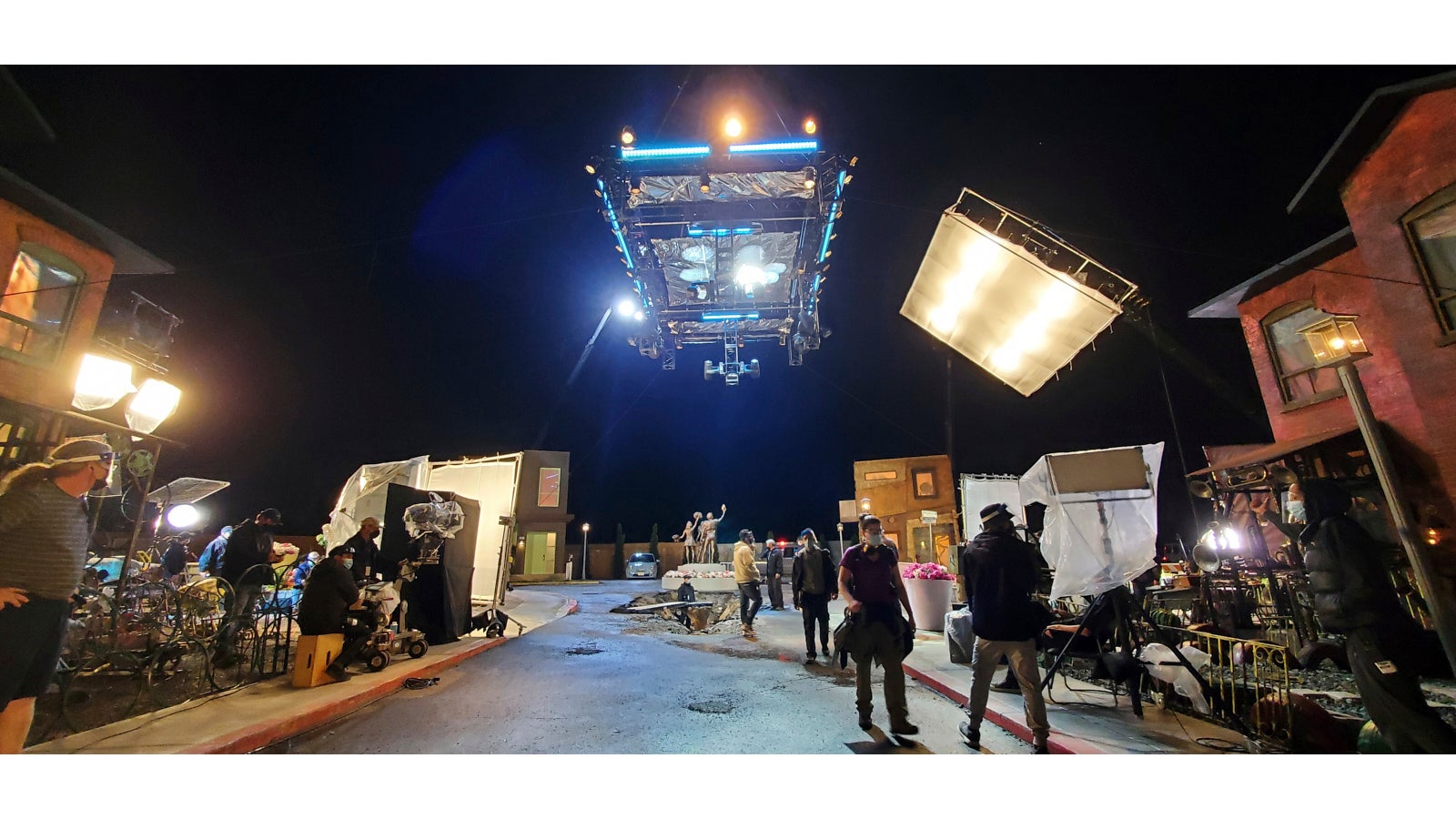 When he mentions big equipment, he means it. To serve as the practical lighting for the alien mothership, a massive lighting rig was specially created. It needed to be big enough to hover over 50 people dancing, and was equipped with 140 fixtures, some not even meant for film, and weighed over 8000 pounds. We used a 350-ton crane to make the lighting effect coming from the sky. At first, everyone thought he was crazy, but his enthusiasm was contagious, and his crew jumped on board to create the one-of-a-kind lighting rig, happily dubbed the "TICO 2000." (Gaffer: Steve Morrison, Key Grip: James Gordon, Lighting Board Operator: Ken Wiebe)
Rendering color with every skin tone imaginable... including zombies
The colorful lighting looks in Zombies 3 are so rich, but how does it look on the cast?
"We had so many different skin tones in our cast, and that's kind of the beauty of Zombies. Apparently, in previous films, they had some concerns with the cheerleaders' pink uniforms and the skin tones of the cast. So one big note was, 'You have to get that vibrant pink, but it cannot be so crazy that it comes off on the skin tones.' It was kind of the same deal with the zombie characters having pale white makeup and needing to have a nice green look, so we wanted to make sure the white didn't become blown out with no texture or volume in the white, especially since the zombies are our number one cast. The werewolves have this kind of fire look, and I was a part of finding the aliens' new color palette. We did a lot of makeup and hair tests for that; the aliens have a very electric blue kind of hair. Most nights have some cyan feeling, where I mixed some of the green and the blue. I have to say, the color cyan, it was the right tool.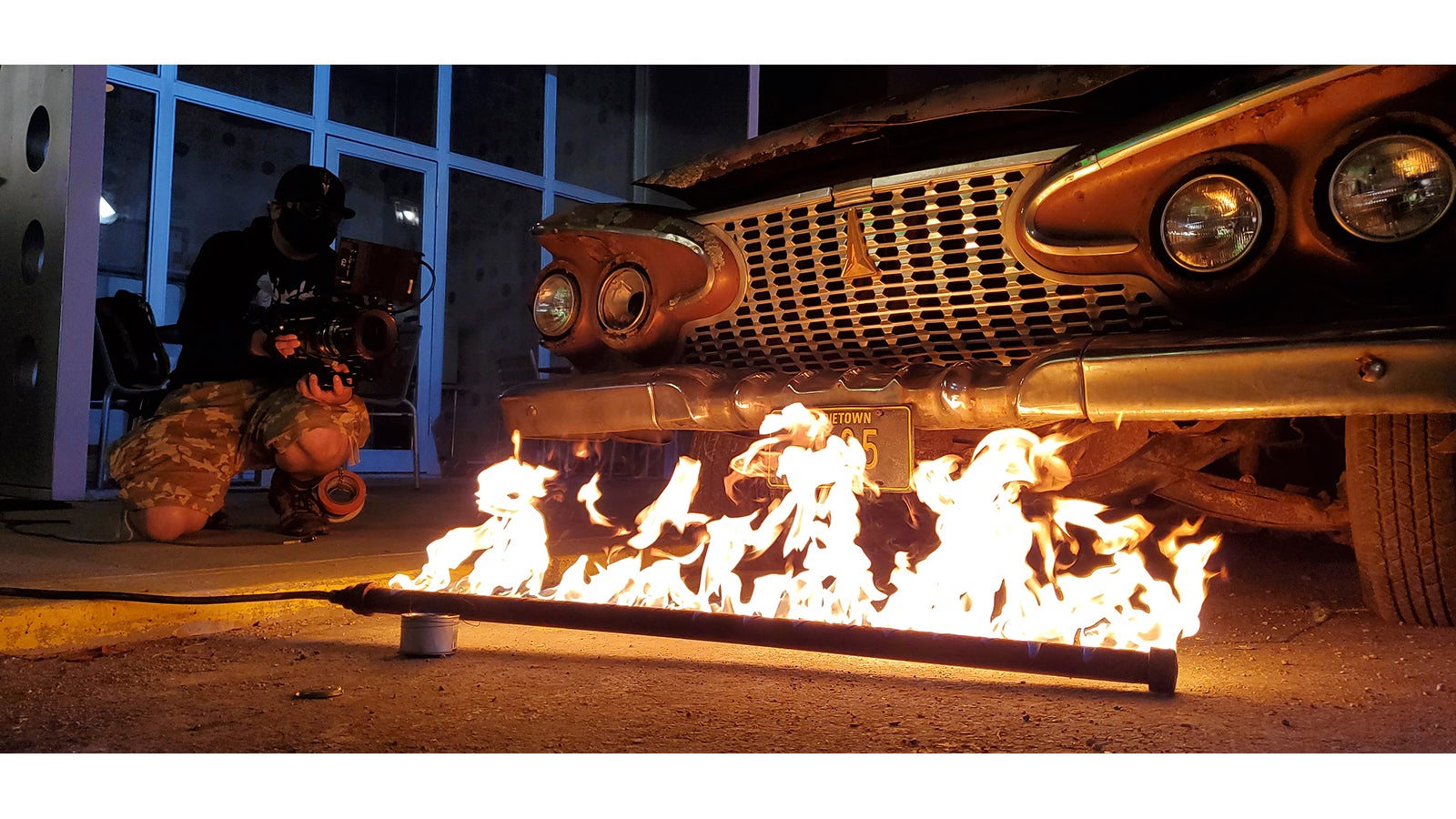 There's a whole number at the end of the movie in black light. It was pretty remarkable how the camera was able to photograph the black light with all the pink and the green and the blues and the fire, the four worlds we were working on. We never had a problem with saturation either, with the neon or the black lighting clipping in our sensor. Paul, the director, was very impressed.
You have each world with its own color. They all work together at the end of the day, even when they all come from different places or planets. It doesn't matter what planet you come from, what culture you come from, what color you are. It's life. We all have to work together, live together, no matter what color. That's kind of what the movie is about."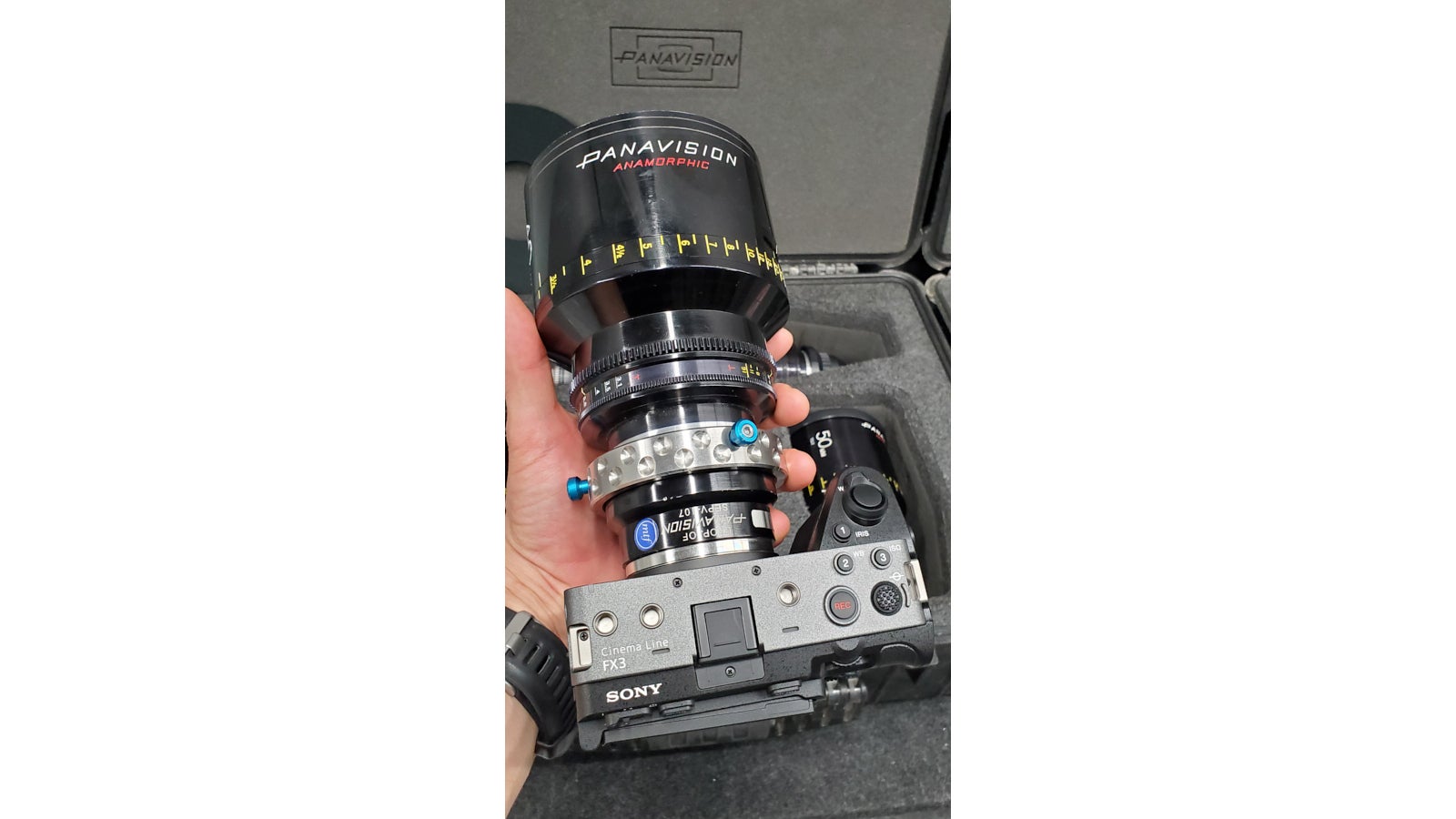 Why Tico brought anamorphic to the VENICE... and the FX3
To shoot, Tico had three Sony VENICE cameras shooting in XOCN-ST Full Frame Anamorphic paired with nearly every Panavision anamorphic lens imaginable: Panavision E, G, T-series anamorphic, Primo 70, Anamorphic Zooms and Primo Anamorphic lenses. Panavision also modified a few lenses specifically for Tico to flare and special fall off. Working closely with Panavision and 1st AC Christopher Raucamp also led him to another fun development.
"I had never used the FX3 before," he confesses. "You know, when I need a small compact setup, I will go with the VENICE Rialto mode, but they brought an FX3 to me when I was in prep. I did a few tests at nighttime and I was very, very mind blown by the size of the camera and the quality in low light situations. So in my mind, I went, well, I will have these alien invasions, these action moments, and lots of cheerleaders, it will be amazing to have this small camera that I can just sneak anywhere and still photograph my scenes."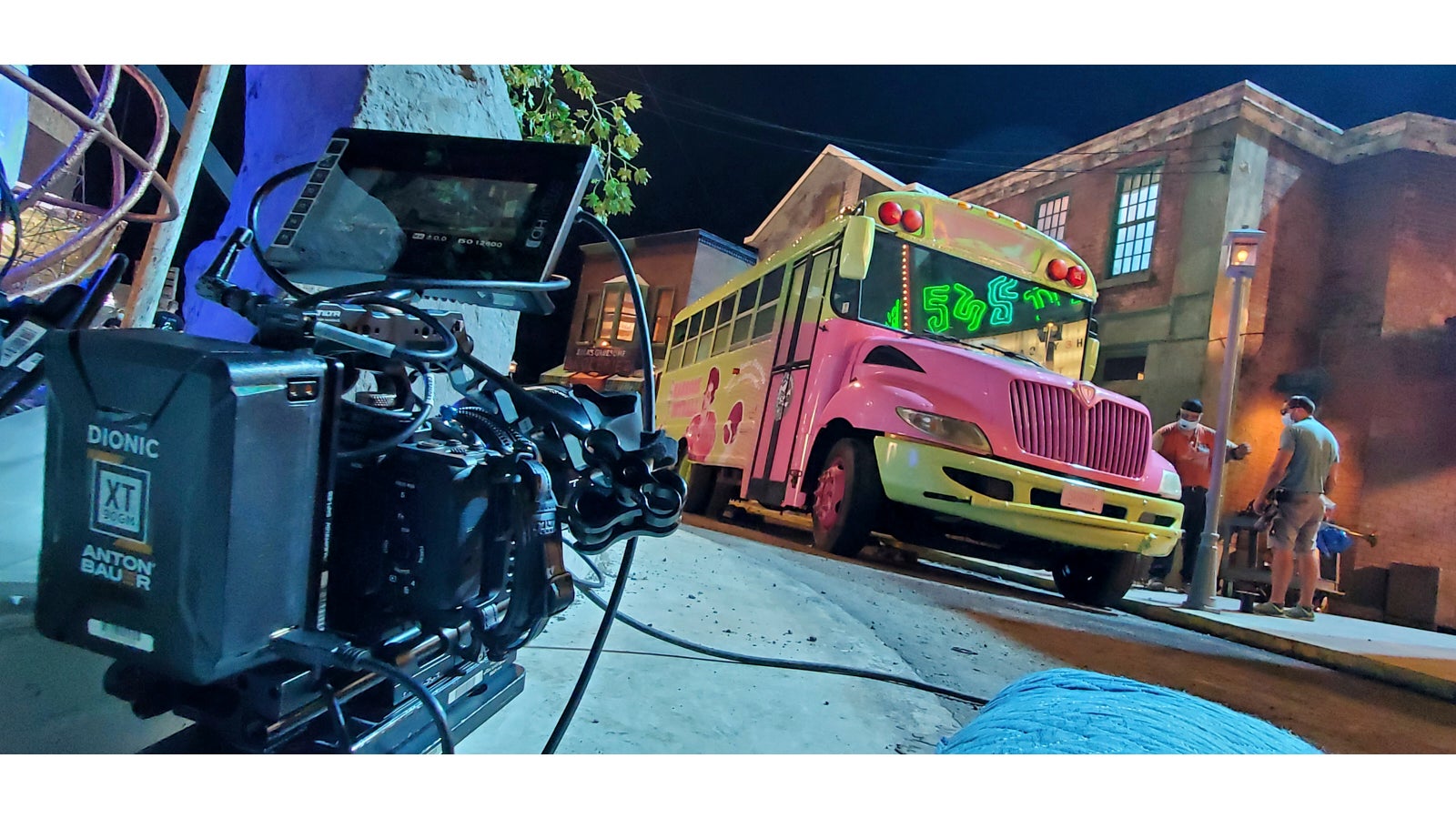 Why the FX3 got a surprising cameo in the film
You won't see it, but throughout the movie, the FX3 is hidden in VENICE master shots. Behind a pillow, behind a tree, inside a car, and behind an actor. Why?
"The speed," Tico explained. "We were shooting action stuff and musical numbers with three VENICE cameras. I could put a VENICE in Rialto mode, but it was so much easier to have the FX3. I would just say, 'bring me a sandbag,' and get the fourth camera angle in no time. It was that easy. I remember the first day, the director was skeptical. By day two, 'Tico, bring the FX3.'
It became our playful camera because we could put it anywhere. Sometimes the director had an idea and he took the camera, put it somewhere, and found something cool. Or I would just give it to my second AC Paul Vilchur and say, 'find me something cool.' Everybody wanted to find those shots with the FX3.
The fact that this camera can totally blend seamlessly with a VENICE, for me, was eye-opening. Since that project, I brought it to Snowfall season five, and I actually own a couple now. I just keep bringing them to my jobs because I know it's a camera that will get me those cool shots.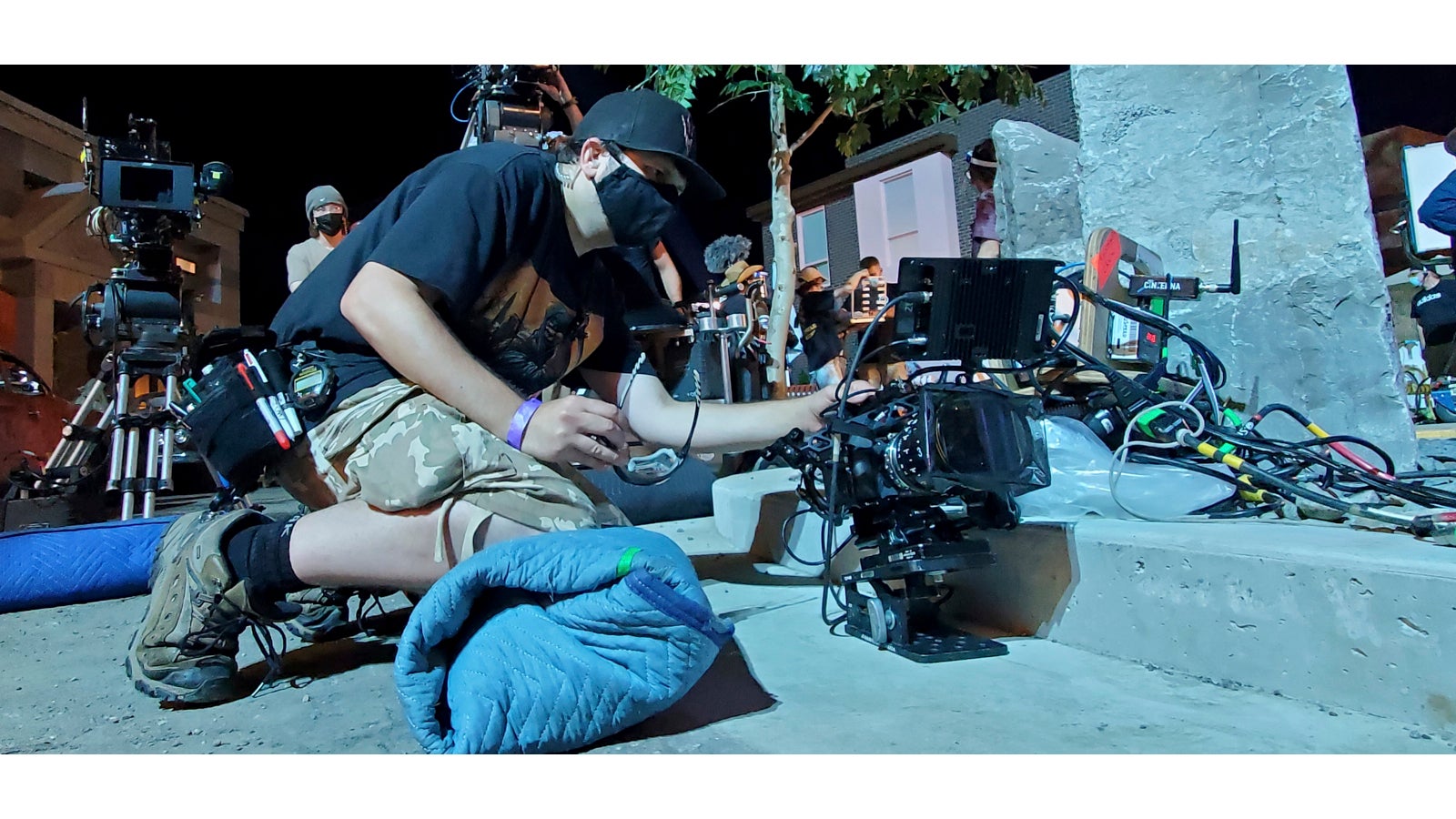 If you're having fun, you're making better art
For Tico, this film was a massive undertaking. He credits a list of DPs like Dan Mindel, Rob McLachlan, Guillermo Navarro, Steve Yedlin, Bill Bennett, Rodney Charters, Dana Gonzalez and Phedon Papamichael for giving him advice along the way. Now with the film out in the world, Herrera sees Zombies 3 as the culmination of his career to date. And to Herrera, his success stems from his philosophy of joy.
"I love what I do. When I go to every job, every day, every scene, every take, I'm having fun. The actual work, visuals, and creativity come from a lot of joy. The happier I am or, the more fun I have, the more creative I am. Zombies 3 was very easy in this sense. Every day we were laughing and laughing. Even on hard days, we kept laughing because there was always so much joy on set.
That makes everything work in your favor because now as a creative mind, everything comes easier. You can see everything more clearly. As a human, as an artist, I do believe in the state of my mind. It dictates how I will start painting that scene or start capturing frames.
I brought a lot of joy and energy every day to set with my crew on Zombies 3. Looking back at my experience as a cinematographer, I started on music videos for Latin dancers or Latin artists, where I choreographed with the camera. I'm Latino. Dance is in my blood and my culture. And Costa Rica is a very colorful country with many colorful birds and animals. So I come from a very colorful culture. Then in the United States, I continued to grow through independent movies and TV shows. I feel like it all came together to be part of Zombies.
It's very beautiful how you can just keep adding to your visuals as you experience different moments in life."
Zombies 3 is now streaming on Disney+.