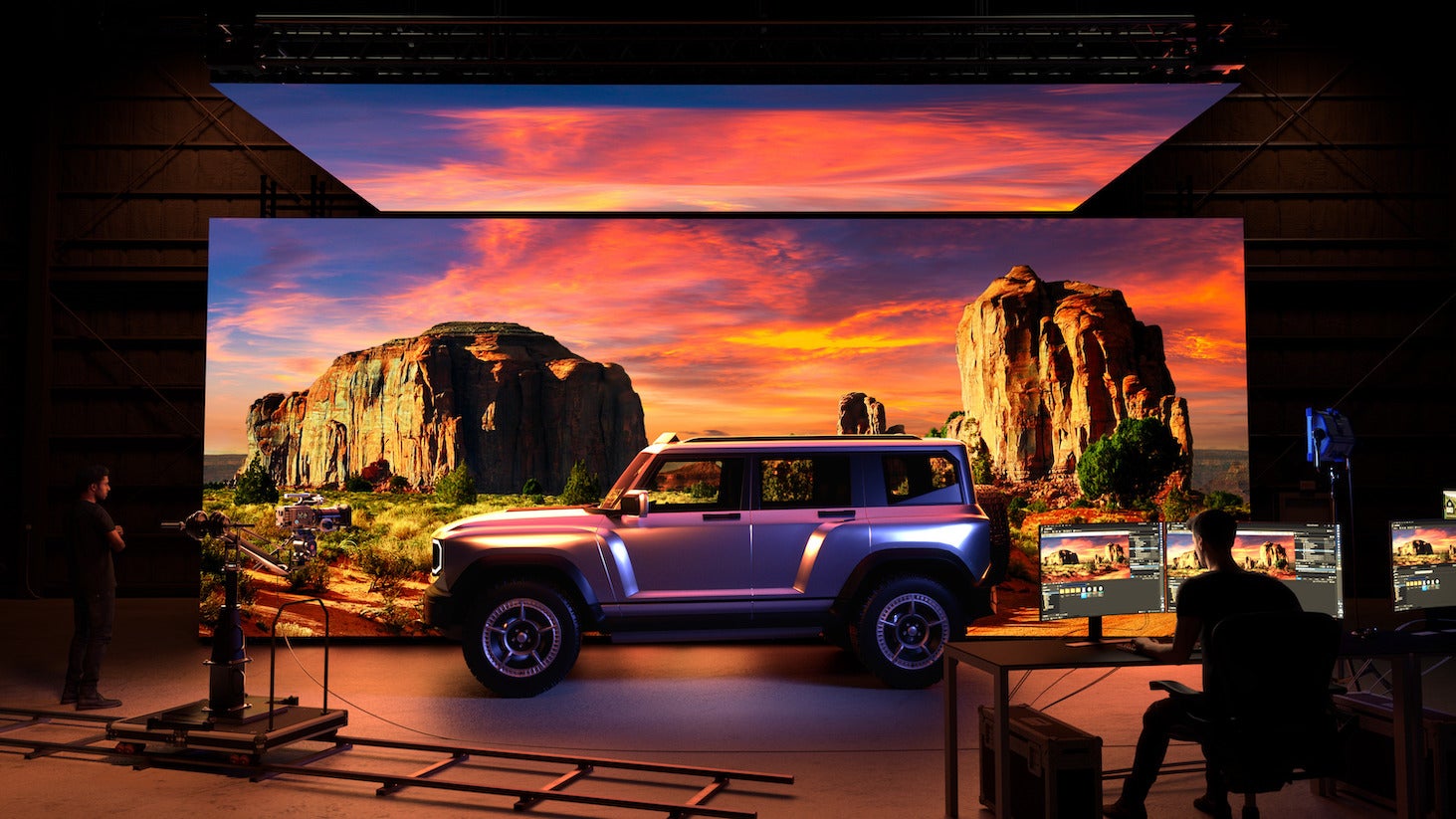 https://77snszqv.media.zestyio.com/sonycine-crystal-led-verona.jpg
09.07.2023
09-07-2023 - Gear, Technology, News
Sony Electronics Announces New Crystal LED VERONA Virtual Production Focused LED Displays
By: SonyCine Team
PARAMUS, NJ — Sept. 7, 2023 — Sony Electronics has announced four new Crystal LED displays under the product name VERONA, purpose-built to meet the needs of virtual production applications. Each new panel benefits from technology advancements developed over several years and supported by the guidance of filmmakers, with the goal of bringing new levels of quality and efficiency to in-camera VFX applications.
Key to this was the development of a new Deep Black and Anti-Reflection Surface Technology, able to deliver deeper black-level expression while greatly reducing contrast loss caused by light from adjacent LED panels and studio lighting equipment. This innovative technology significantly reduces the difference in contrast between the image projected on the LED display and the actor(s) performing in front of it on set – blending virtual and real in a natural way, reducing time and cost required for post-shooting adjustments.
In addition to the extraordinary black levels and low reflection, VERONA achieves a high brightness of 1,500 cd/m2 and wide color gamut covering more than 97% of DCI-P3 to increase the sense of realism of virtual shooting locations[1]. It also employs high performance LED drivers, which enable high refresh rates up to 7,680Hz, to drastically reduce scanline artifacts on the camera. Both new models, the ZRD-VP15EB/23EB and ZRD-VP15EM/23EM, are available in P1.56mm and P2.31mm pixel pitch.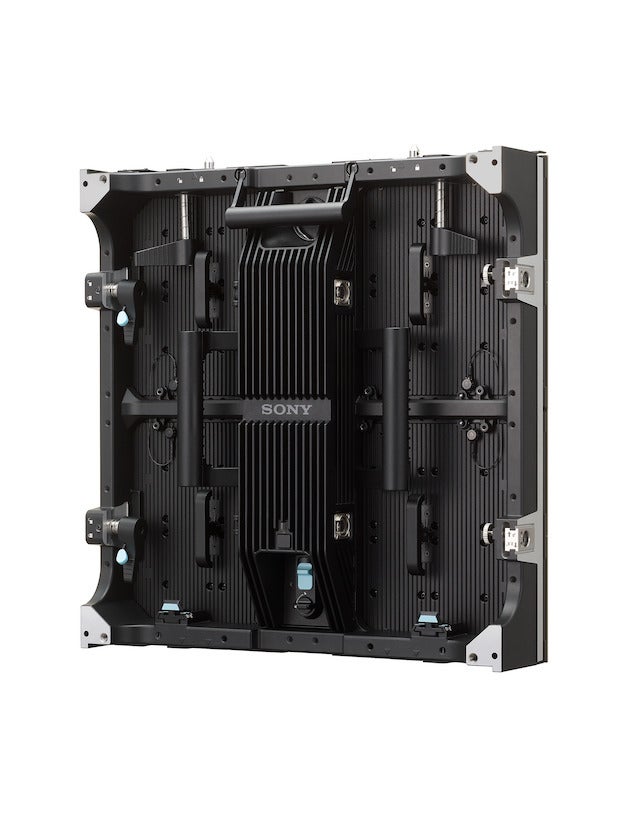 For the new VERONA series of LED panels, Sony worked closely with industry leaders to create a new easy-installation 1:1 cabinet design so that production crews can quickly and efficiently assemble a display that matches the desired stage size. They feature large, easy grip handles, locating pins for easy alignment and a lever-type locking mechanism which can be operated without tools. The Virtual Production series not only adapts to LED designs that are curved, hanging, and stacking, but now the frames are stronger to support more weight, enabling self-stacking screens up to 23-feet high. The LED surface and edges are protected by Sony's unique surface technology and specifically designed protection mechanisms that prevent damage during installation.
"As virtual production expands, Sony is uniquely positioned to provide an ecosystem of solutions – from ourVENICE digital cinema cameras and Crystal LED displays – to the workflows, and expertise creatives require," said Kevin O'Connor, Senior Director, Cinematic Production Solutions, Sony Electronics. "The new purpose-built Crystal LED VERONA displays are a critical piece in creating virtual productions that frictionlessly marry the real and the virtual realms. Through the support of some of the most innovative filmmakers, we've developed a new high-quality technology that is poised to simplify and enhance virtual production through its ease of use and compatibility while enabling powerful new forms of expression."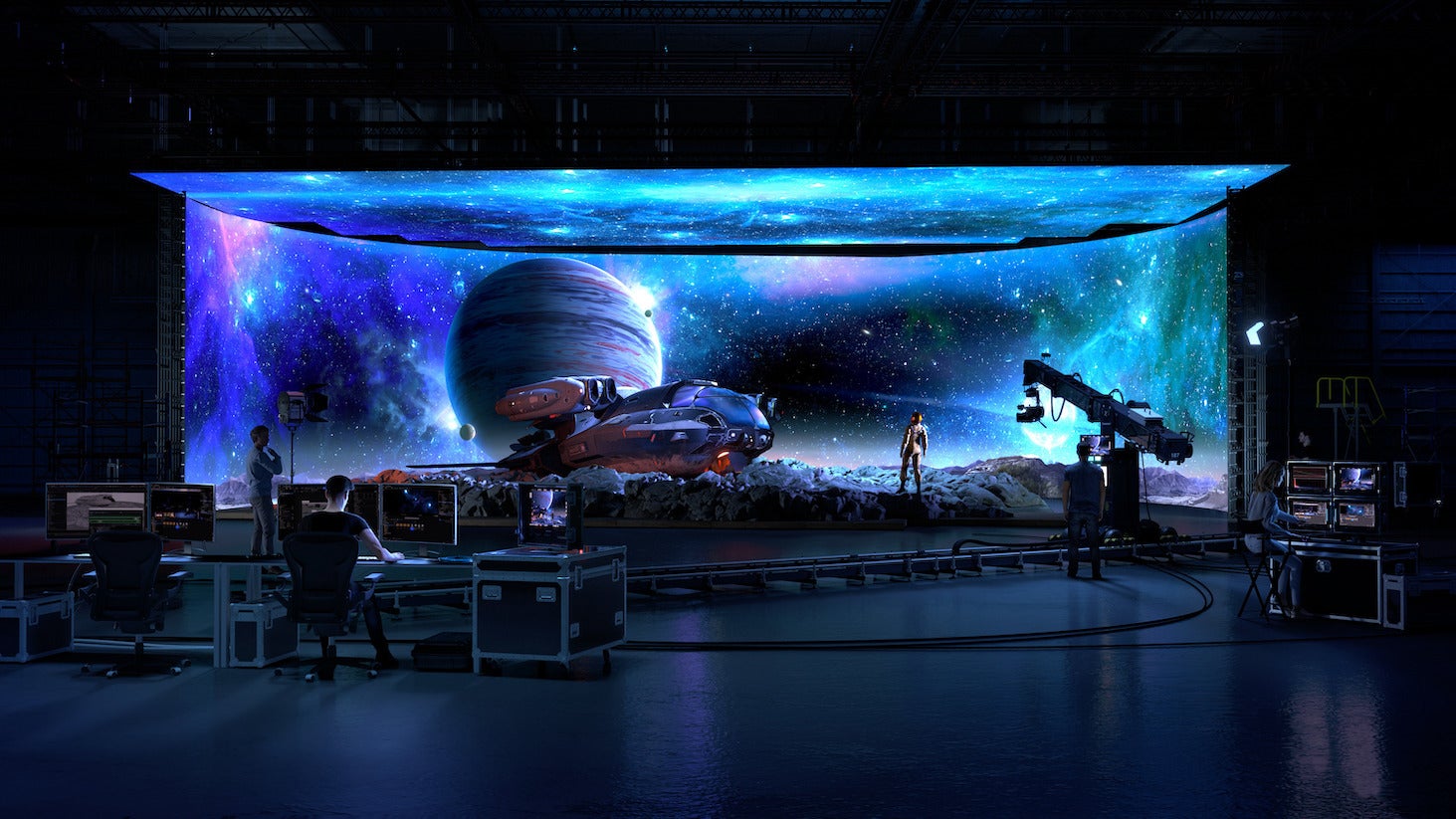 VERONA has been designed to work with leading virtual production LED controllers. The ZRD-VP15EB/23EB works with Brompton Technology's Tessera SX40, and the ZRD-VP15EM/23EM works with Megapixel's HELIOS Processing Platform.

The new ZRD-VP15EB model also sees a roughly 27% power consumption decrease when compared to the current ZRD-B15A model.
This launch follows the latest Sony announcement of a new Virtual Production Tool Set designed to tackle common problems with virtual production and to support quality In-Camera VFX. The launch features of the Tool Set are the Camera and Display Plugin and the Color Calibrator. The Camera and Display plugin uses Unreal Engine to connect the real and virtual worlds, achieving synergy between hardware and software through a fully virtualized VENICE camera to aid in design, and visualize and refine the virtual production shots during PreVis. The Color Calibrator tool provides a simple and rapid process to calibrate display-to-camera color, to ensure the LED panels match the specific camera's color characteristics.
In addition to filmmaking, TV and commercials, Sony's virtual production technology is expanding across live and corporate spaces to contribute to the creativity of a wide range of content creation applications.
The new VERONA will make its debut at IBC in Amsterdam in the Sony booth, 13.A10 in Hall 13, September 15-18, 2023, and is expected to become available in Spring 2024.
More information on VERONA and Sony's virtual production solutions can be found here.