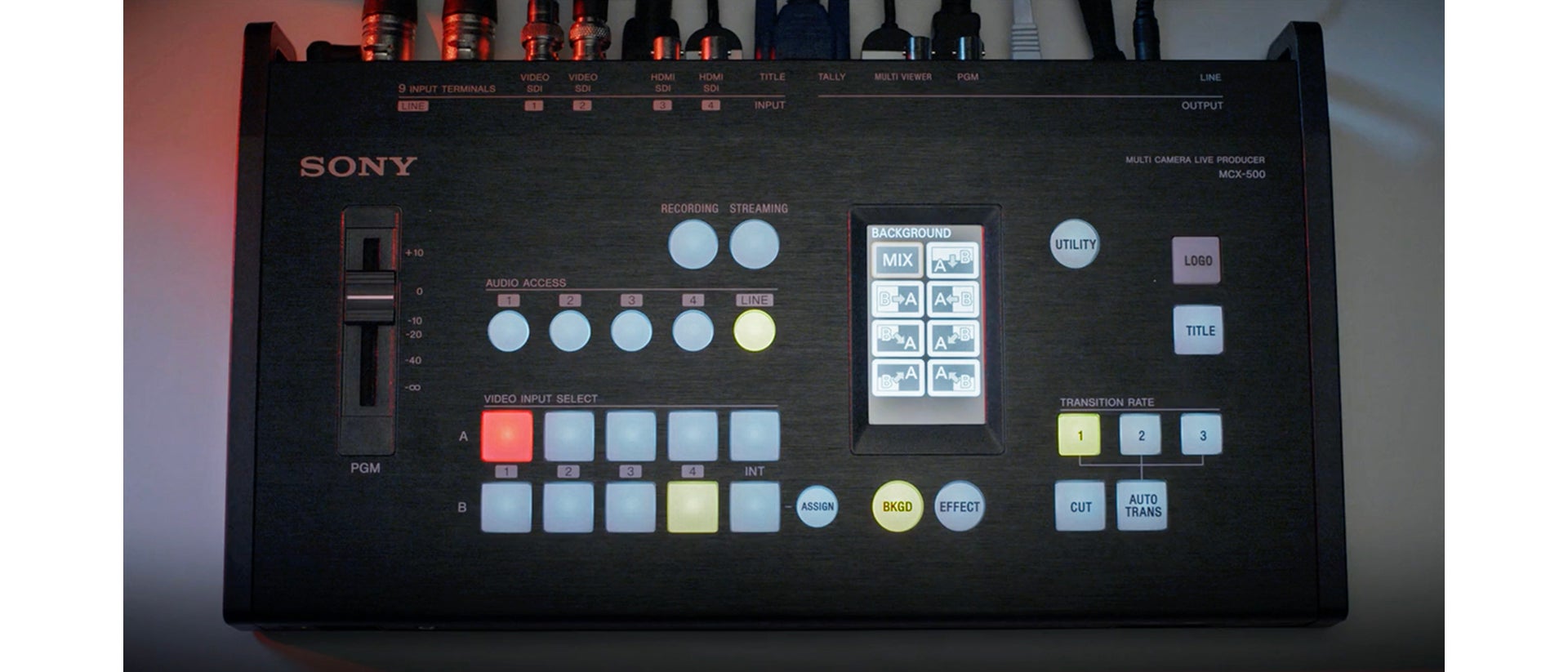 https://77snszqv.media.zestyio.com/Switcher-1920-2.jpg
05.14.2020
05-14-2020 - Gear, Technology
Sony MCX-500 Multi-Camera Live Producer for Single-Operator Productions
By: Samuel Wilson Fares
During this COVID-19 pandemic, most of us in video production are working remotely, responsibly distancing ourselves in the interest of safety, our own and of others. As I sit to write this, almost nothing is shooting yet and unions, guilds, studios and companies are still forming policy for when we all do get back to working in this new world.
As such, in this new age of working from home and dialing in to remote virtual meetings, it's also very important to be able to stream content live, and to adapt our workflows to meet the demands of viewers who may be tuning in from around the globe. Working alone on such a production might at first seem daunting, but with the right tools we can produce creative content from a small, pop-up studio.
The Sony MCX-500 production switcher lets us do just that. The MCX-500 is a Multi-Camera Live Producer which allows content creators to easily stream live to their favorite social media platforms, using multiple cameras and video inputs, from anywhere with an ethernet or WiFi connection.
See the video above for a live demonstration of how to connect five cameras and go live to both Facebook and YouTube.
Equipment used in video:
PXW-Z90 (two units)
LMD-A170 Monitor
PC Laptop with VGA connection for titles
Computer monitor for multi-viewer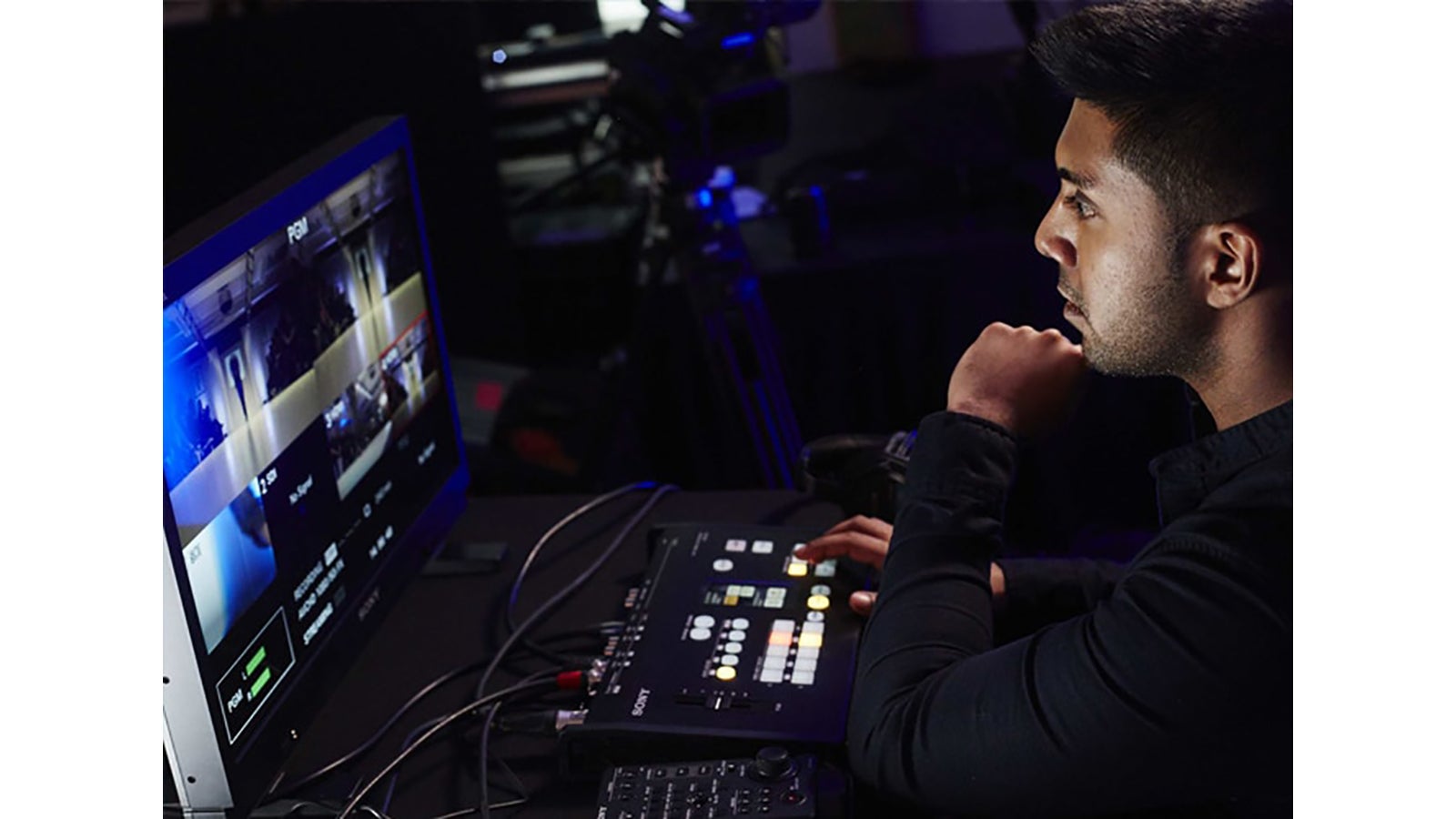 The MCX-500 is actually five products in one. It is an eight-input video switcher, a five-channel audio mixer, and a live-streaming encoder to send content to YouTube Live, Facebook Live, Vimeo, Twitch or any other platform that uses RTMP/RTMPS. It is an effects generator for green screen chroma key, and it will also record your content while live streaming.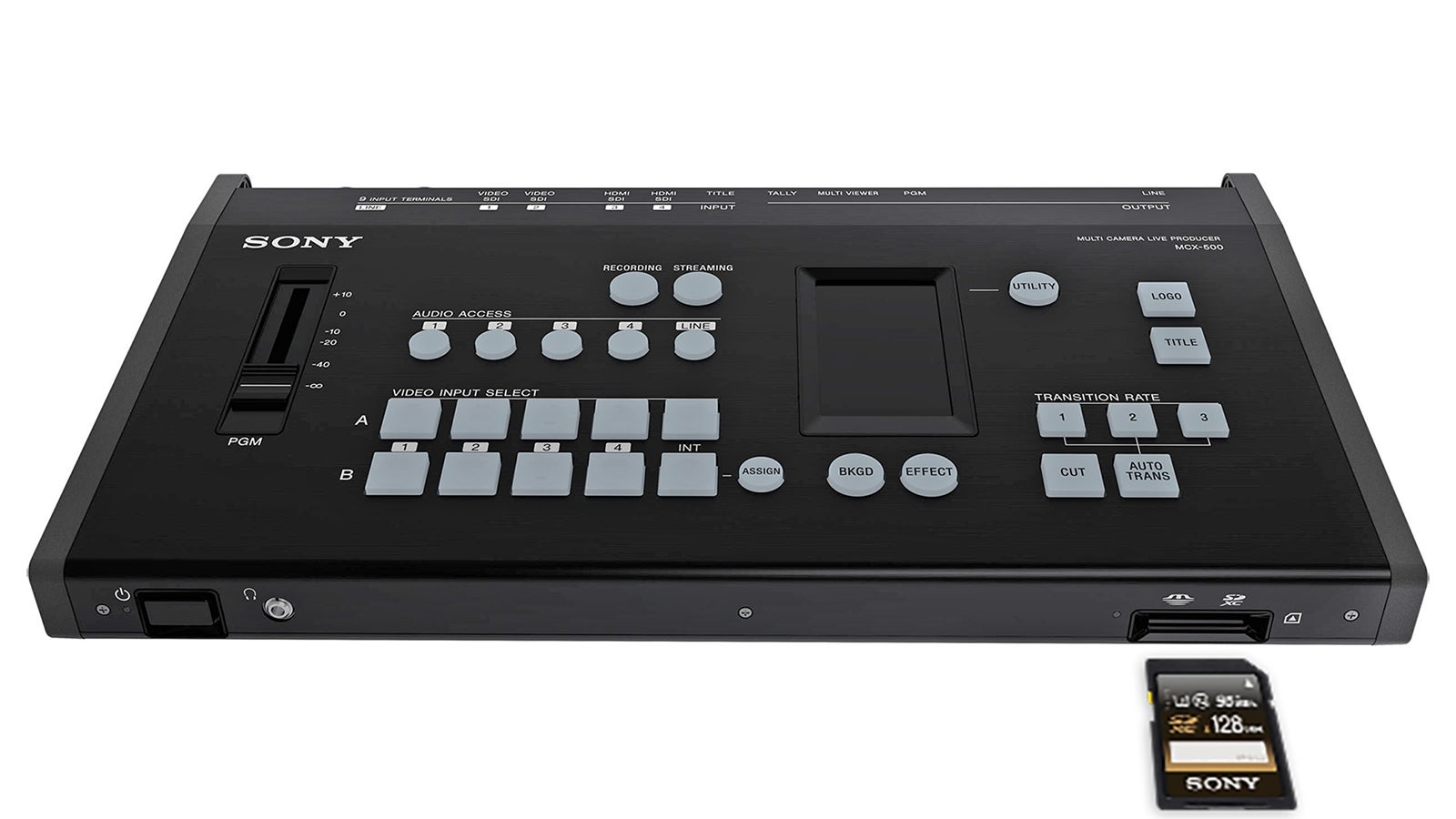 Combine the MCX-500 with the RM-30BP remote controller and you can control up to three cameras connected to the MCX-500 either simultaneously or independently, and you can use the special Tally function in conjunction with a camera which supports that feature. With the MCX-500, you can also record your live program direct to an SD card in the switcher. Just about any camera with an HDMI, SDI or Video Component connection can be connected to the MCX-500.