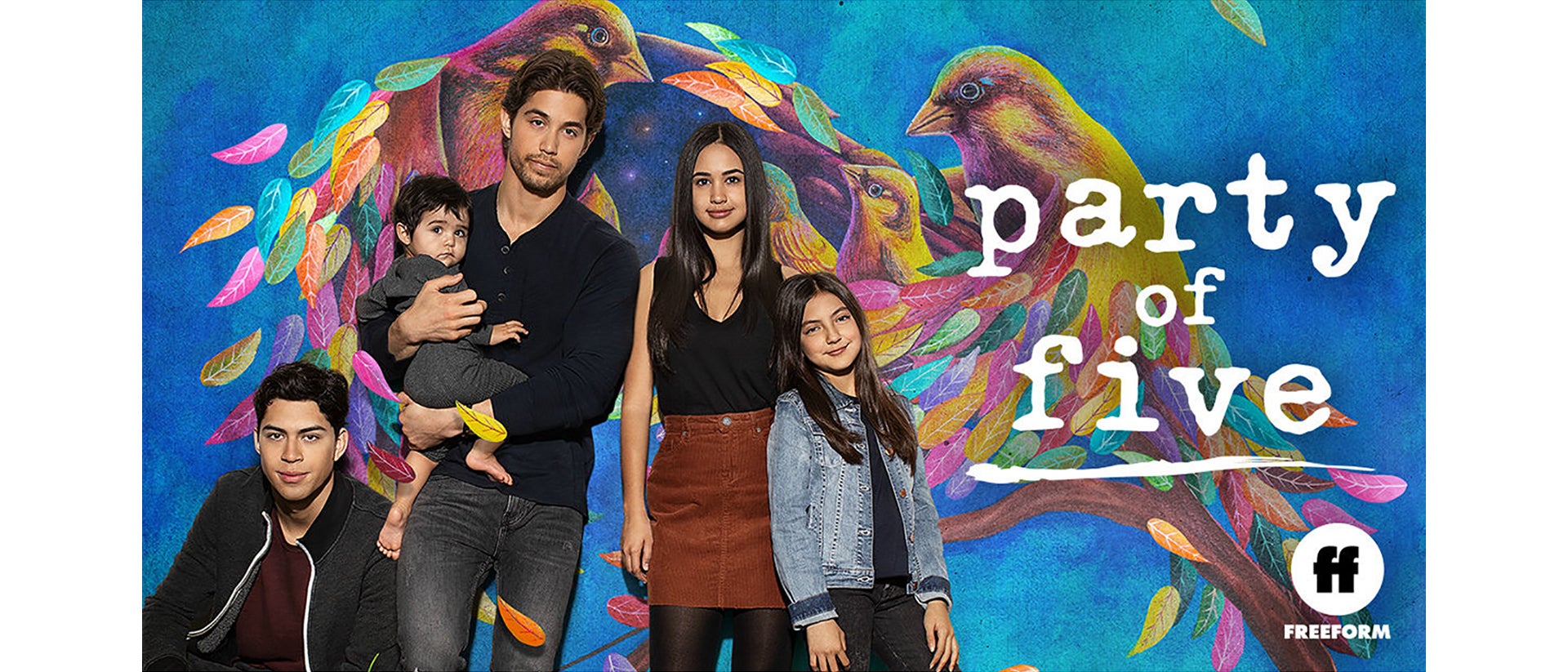 https://77snszqv.media.zestyio.com/party-of-five-2-1920.jpg
04.21.2020
04-21-2020 - Events
SonyCine #CreatorConversations: The Party of Three Behind Freeform's "Party of Five"
By: SonyCine Team
Join us for the Latin perspective on a U.S.-based production, and hear from the makers on their experiences from camera to post, including their work with the VENICE and the ACES workflow.
(Spanish and English Edition)
Panelists
Carlos González, SVC - Director of Photography
Paul Allia - Senior Colorist at Picture Shop Post
Stephen Latty - DIT/Colorist at Bunte Farben
Moderated by Sony's Dan Perry and Samuel Fares
Time: Apr 24, 2020 at 11:00 AM Pacific Daylight Time (PDT)
Register for this event HERE: https://zoom.us/webinar/register/1615871545064/WN_pnLrrTbrTvaNg-cO-9yG2A
"Party of Five" Synopsis
The reimagining of the beloved series follows the five Acosta children as they navigate daily life struggles to survive as a family unit after their parents are suddenly deported back to Mexico. In a new iteration by original series creators Amy Lippman and Christopher Keyser, this beloved story of a young family bound by adversity will be retold through the lens of current-day themes and cultural conversations.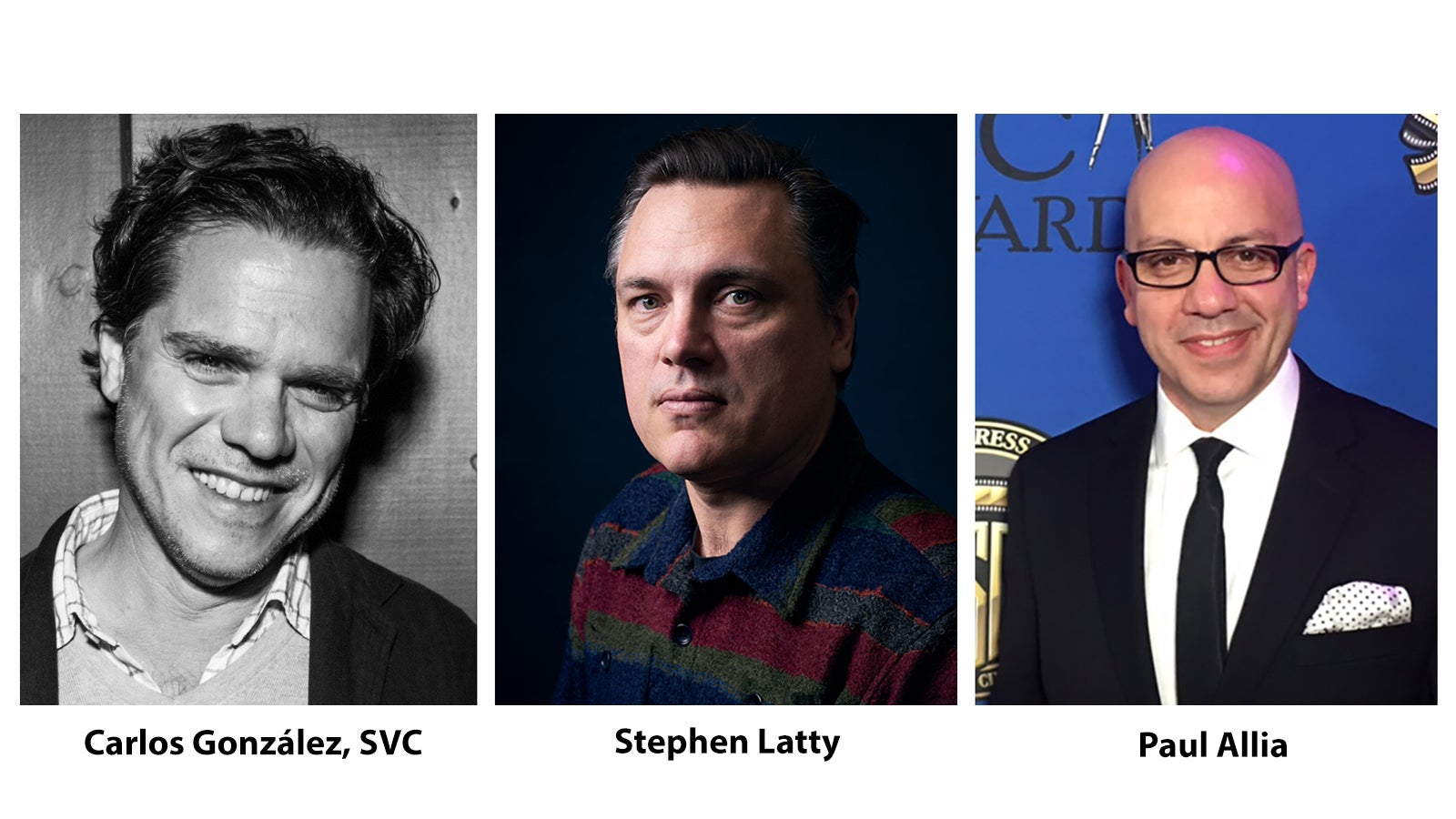 Carlos Gonzalez, SVC -- gonzalez-svc.com
Venezuelan born of Spanish descent, Carlos came to the U.S. to study Architecture. After receiving his Architecture degree, Carlos attended the American Film Institute where he graduated with a Masters in Cinematography. His thesis film was nominated for an Academy Award and Carlos has had a prolific career in film and television since.
Carlos' cinematography credits include ABC's "Grey's Anatomy" for Shonda Rhimes, Ryan Murphy's "The New Normal" for NBC, and "From Dusk Till Dawn: The Series" for Robert Rodriguez. Most recently he photographed the critically acclaimed reboot of "Party Of Five" for Sony/Freeform.
Carlos is a member of the International Cinematographers Guild, the Society of Venezuelan Cinematographers and the Directors Guild of America. He holds American, E.U. (Spanish) and Venezuelan citizenship.
Stephen Latty -- stephenlatty.com
Stephen Latty is a filmmaker, digital intermediate colorist and digital image technician. His credits as a colorist include "Grandma" (Sony Picture Classics), "Bare" (Sundance Selects) and "The Lovers" (A24), three seasons of the Amazon series "Gortimer Gibbon's Life on Normal Street" and several documentary films by Haskell Wexler. His filmmaking credits include the feature documentary "True Somebody: The African Soccer Dream," and "You Belong Everywhere: Portrait of a Living Poet."

In 2012 Stephen co-founded the boutique color finishing facility BUNTE FARBEN. He is a graduate of the Film MFA program at Art Center College of Design and he received a BA with honors in English Literature from the University of California at Berkeley. He is an active member of the International Cinematographer's Guild. He teaches color theory for filmmakers at Art Center College of Design. In his free time he writes fiction and composes music. He lives in Echo Park with his wife and son.
Paul Allia
Originally hailing from Argentina, Paul came to the US over 30 years ago as a teen. He started his career as a master control operator at a Los Angeles television station in 1994 and a year later, officially moved into post-production as a QC & tape operator and a telecine assist. For the last 17 years, Paul has been a colorist on many notable projects in Hollywood and has worked with well-known directors such as Gus Van Sant, Robert Rodriguez, and Matthew Carnahan. When asked what he loves most about his job, Paul stated, "I am passionate about the creativity and the ability to enhance the vision of cinematographers." Paul is also a native Spanish speaker and avid soccer fan.
His most recent credits include: Disney-owned, Freeform Network's "PARTY OF FIVE", DC Universe's "STARGIRL", Netflix's "ON MY BLOCK", "INSATIABLE" and A&E Network's "KNIGHTFALL".
In 2018, Paul was nominated for an HPA Award for "Outstanding Color Grading for a Television Show" for his work on 'Damnation', a Universal production.