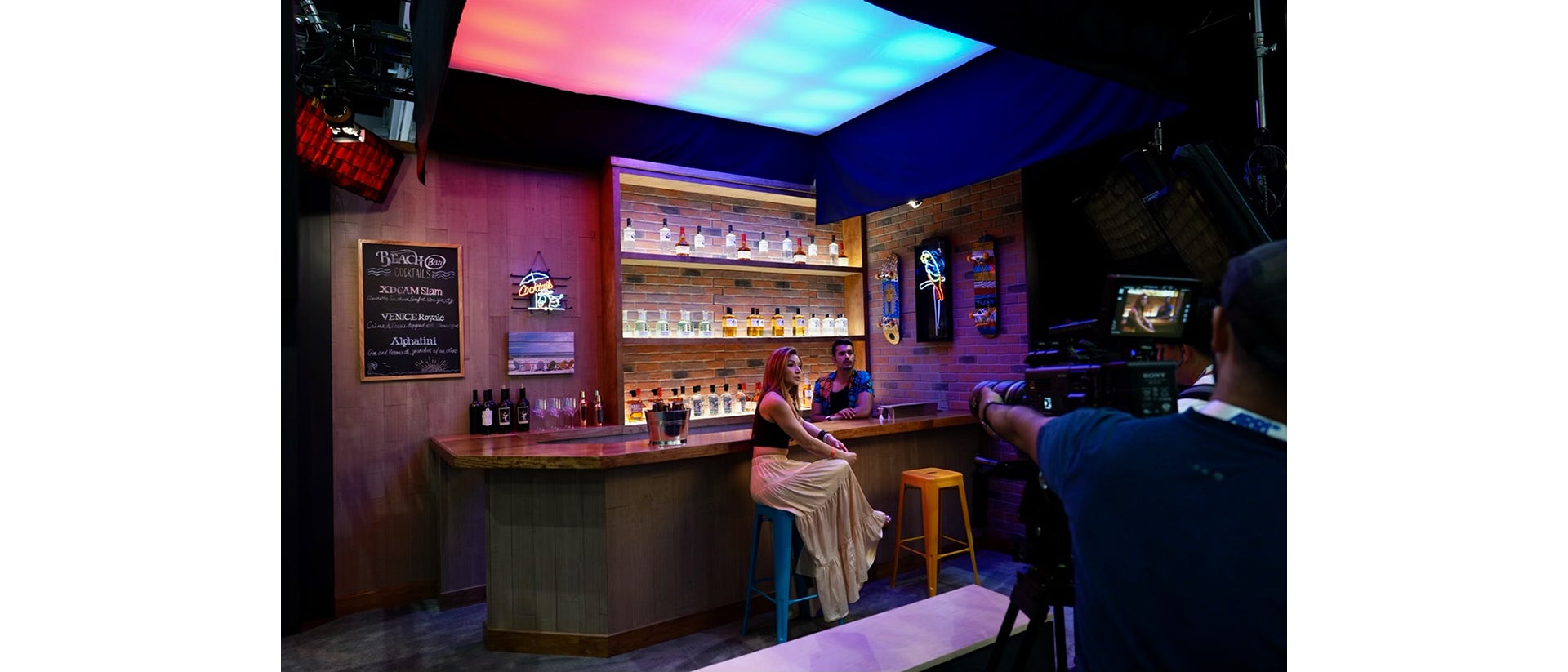 https://77snszqv.media.zestyio.com/header-1920.jpg
06.10.2022
06-10-2022 - Events, News
SonyCine Returns To Cine Gear
By: SonyCine Team
Join the Sony Cinema team at Cine Gear 2021 for a chance to experience the latest from our cinema line! Curious about the differences between the original VENICE and VENICE 2? Then head to our set for a side-by-side comparison. We worked with cinematographer Michael Svitak (HBO's The Staircase and Netflix's Kate) to create a set that allows you to test the VENICE and VENICE 2 in various lighting scenarios using Litegear's award-winning Auroris. These lighting scenarios include sitcom lighting, stylized red-blue lighting, a look without a top light, and more.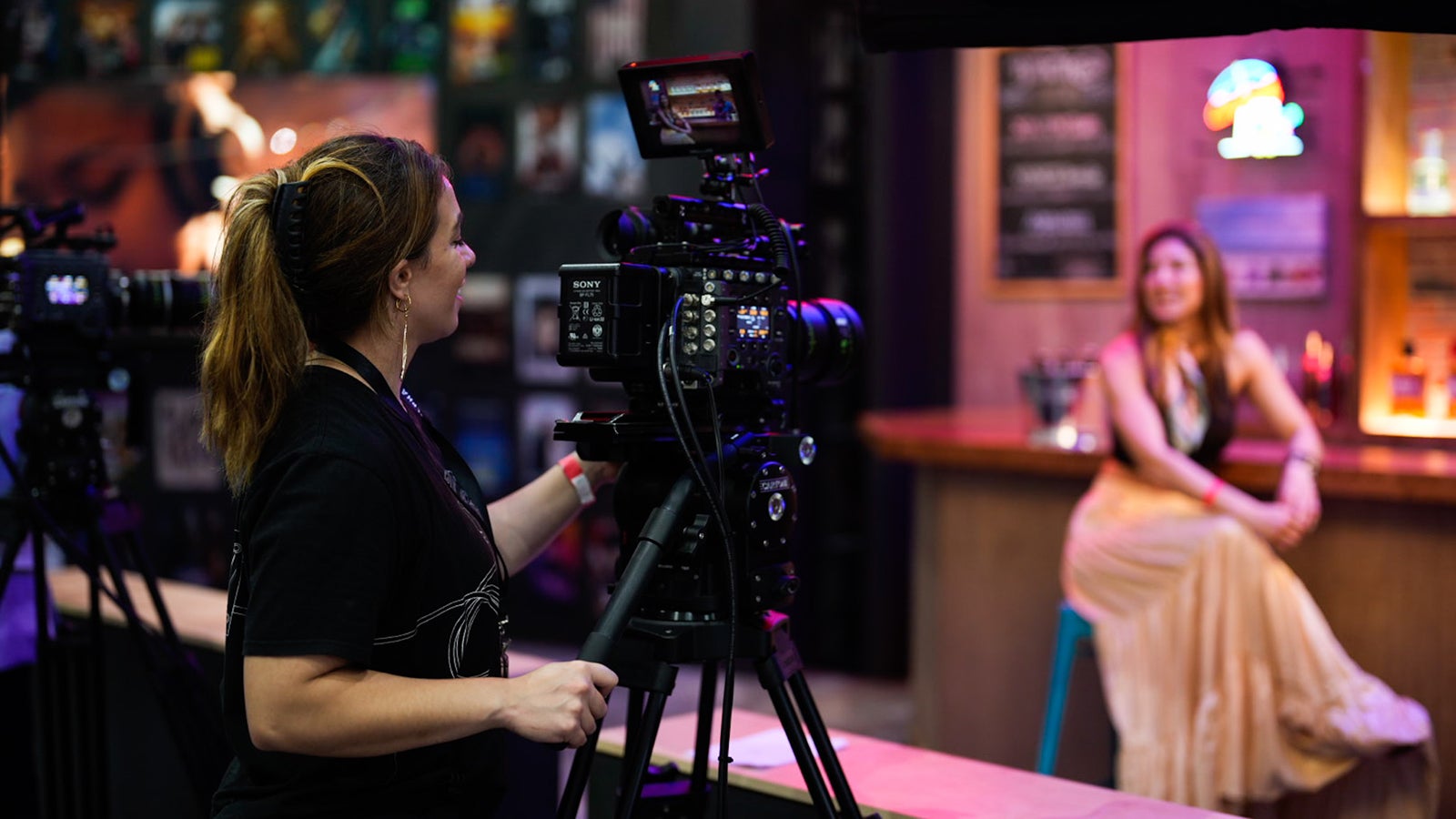 We also have the latest from our alpha and cinema camera lines, the Airpeak, and a host of product specialists to answer your questions.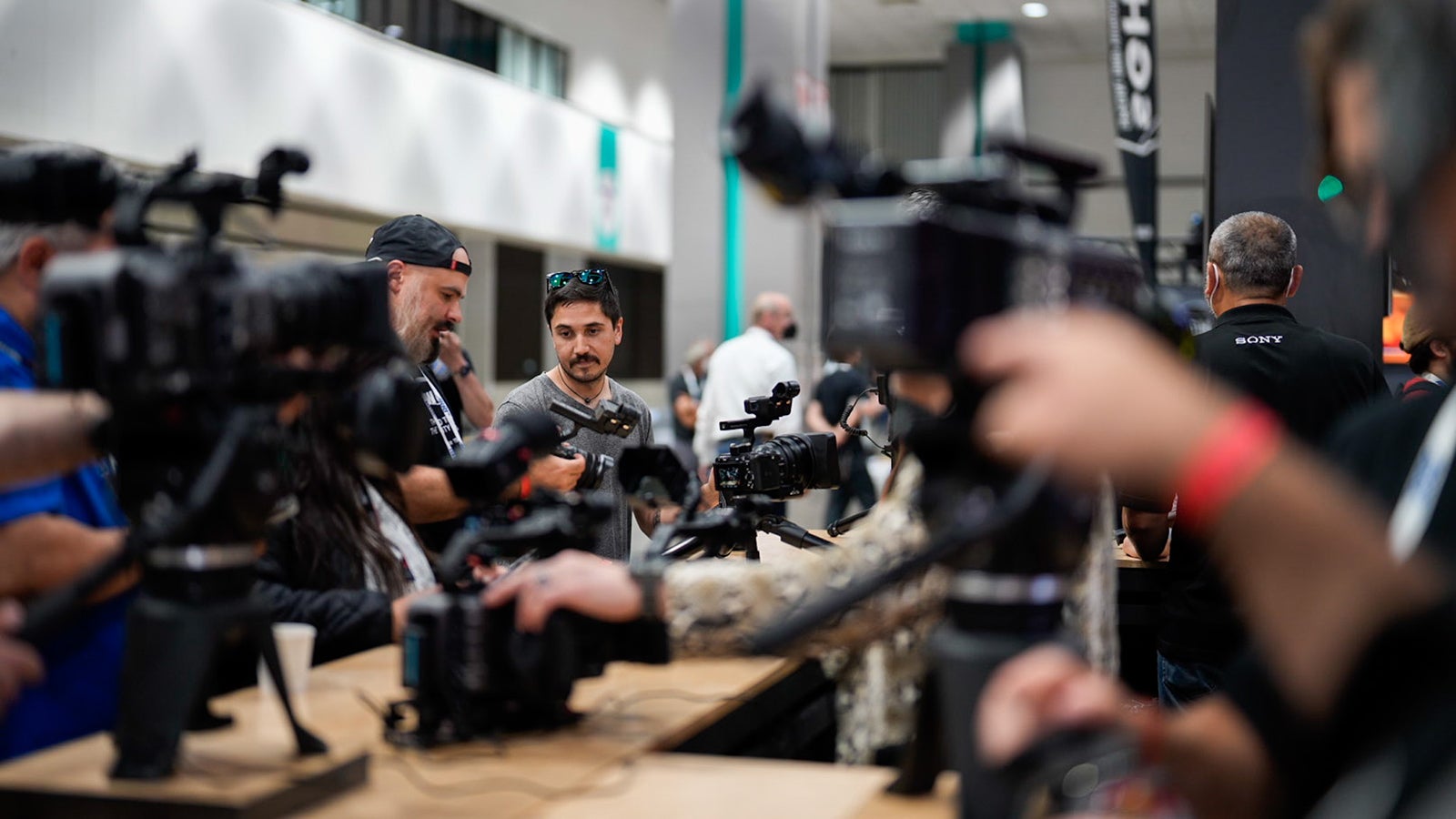 Learning Opportunities and Panel Discussions
Friday
11:30 -12:30 | Using the FX3/FX6 with the Sony VENICE
Join Sony Cine editor and DP Jeff Berlin and cinematographer Checco Varese, ASC (Jack Ryan, IT: Chapter Two, Dopesick) as he discusses how he uses Sony's FX3 with the VENICE on his latest productions, including Dopesick. This discussion recognizes a growing trend among filmmakers using the FX3 as a B-cam or crash cam.
3:30 – 4:30 | Virtual Production: BTS of Sony Technology Short Film Project "Kilian's Game"
Join Sony's Dan Perry as he moderates a panel of Sony Pictures' Post-Production and Advanced Technology executives Yoshi Takashima and Daniel De La Rosa alongside director Matt Litwiller and Will Trowbridge. The panel will discuss the creative and technical process behind making Kilian's Game a virtual production. Among the highlights will include a discussion on how this team captured a physical location in Los Angeles and recreated it on a virtual production stage in Tokyo.
Saturday
11:15 -12:15 | All-Star VENICE 2 Panel
Curious about the VENICE 2? Join us for a discussion with the experts! Award-winning cinematographers Rob McLachlan, ASC, CSC (Game of Thrones, Lovecraft Country), Christian "Tico" Herrera (Snowfall), Curt Morgan (Wolvvs), and Tommy Maddox-Upshaw, ASC (Snowfall, Empire, Straight Outta Compton, The Man Who Fell to Earth) will discuss their experience using the VENICE and the VENICE 2.
2:45-3:45 | Color Science and the Sony VENICE
Join SonyCine editor and DP Jeff Berlin as he leads a discussion with some of the industry's top colorists, including Josh Pines (The Aviator), Chris Jensen (West Side Story, The Eyes of Tammy Faye, Bridge of Spies), Ethan Schwartz (What We Do In The Shadows) and Stephen Nakamura (House of Gucci, Morbius, Dog). The panel will discuss their approach to DI, the use of base LUTs versus log, and a creative discussion on their experience working with the Sony VENICE.