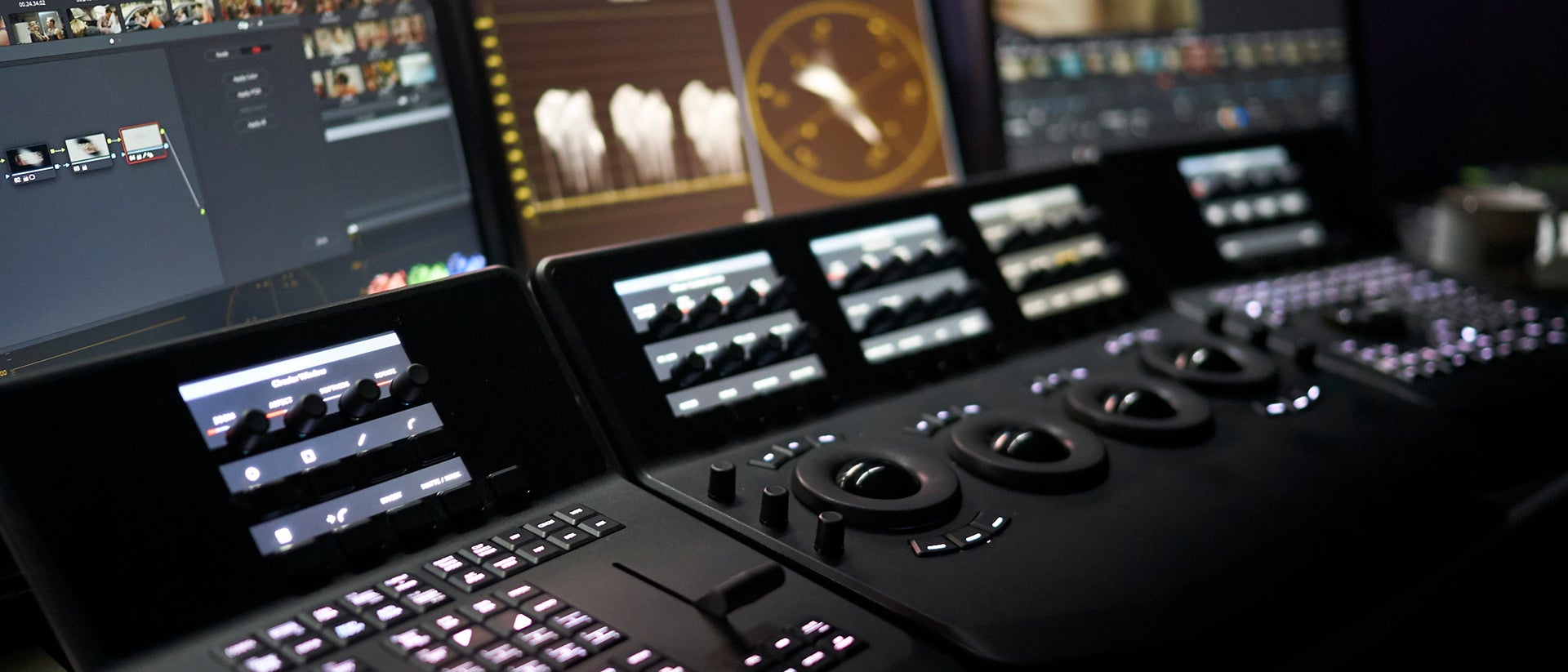 https://77snszqv.media.zestyio.com/BERLIN__DSC1787-1920.rJoQjZH5t.jpg
12.17.2021
12-17-2021 - Case Study, Gear, Technology
The DP / Colorist Relationship – A Conversation Between Jill Bogdanowicz of Company 3 and Steven Bernstein, ASC - Collaboration and Creative Decisions
By:
Jill Bogdanowicz, is a celebrated colorist based at Company 3 in Santa Monica, California. She was among the first colorists to employ digital grading tools to color major theatrical feature films. Since joining Company 3 in the fall of 2014, Bogdanowicz has brought her unique talents to features including Black Widow, shot on the Sony VENICE, Joker, Spider-Man: No Way Home and Far From Home, John Wick: Chapter 3 and Chapter 4, and series including The Umbrella Academy. She took home the 2021 HPA Award for Outstanding Color Grading in the Commercial category for her work on "Jessica Long Story: Upstream" for Toyota. Click link above to read full bio.
See Part One of this feature at this link: The DP / Colorist Relationship – A Conversation Between Jill Bogdanowicz, Co-Head of Features Color at Company 3 and Steven Bernstein, ASC, DGA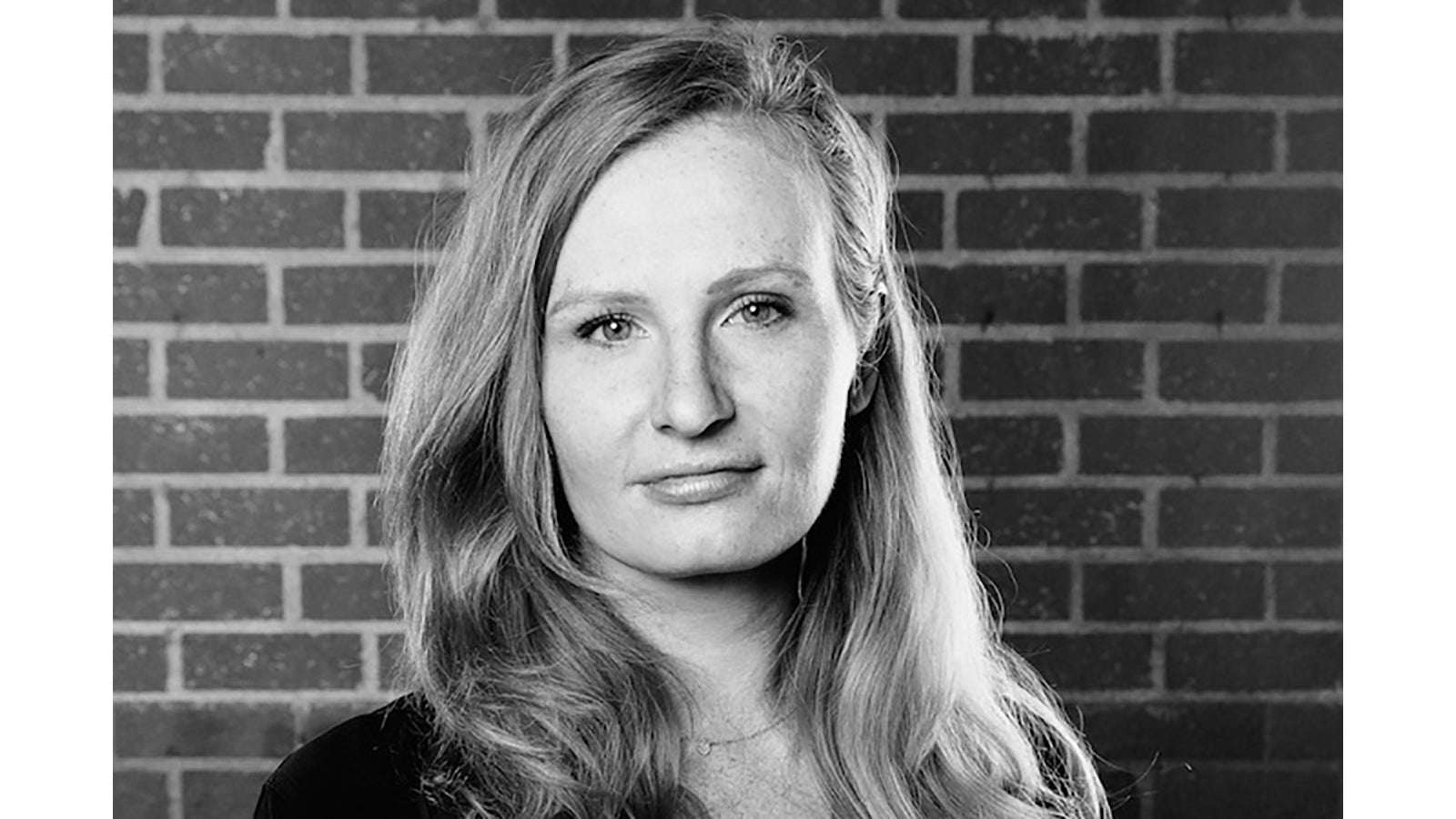 Continued from Part One.
Steven Bernstein, ASC :
So, talking about yourself as an artist, which I think is important, many young cinematographers don't understand how important a colorist is. Everyone working in a creative capacity on a film has different sensibilities, and to some degree, certainty about their imaginative viewpoint. Yet, it is essential to collaborate. We do very little by ourselves in film, and film grading is absolutely a collaborative process. Artists collaborating with artists is not always easy. Each has to understand the other and how they work. So, for cinematographers, directors, and producers who recognize you as one of those artists, what can you say so they better understand who you are? What are your creative influences? What inspires you? How do you understand your own work and how audiences react to it? In practice, so we can understand, what reactions do you anticipate getting from audiences by making a scene very dark or light, for example? What are all the things you bring to bear?
Jill Bogdanowicz:
I'm inspired by all different types of photography and paintings. I love having conversations with my clients to discover new artists or photographers, or look at their art and their photography, or my art, because I also paint. All of these things are super inspiring to me, and then being able to evoke an emotion using the color and density of the image to support the story. If something is supposed to be foreboding or creepy or melancholy, certain colors traditionally go along with those emotions. Something darker and cooler (bluer) also helps establish a mood, while something warmer (yellows and golds and reds) tends to be happier or full of love or a more comfortable space.
Using color helps bring the audience through the story and makes them feel uncomfortable at certain times, where they're supposed to, or warm and fuzzy at other times where they're supposed to have that emotional reaction. It's an honor to be able to do that, to contribute to the film in that way.
Also, there are very subtle things that we can do in the digital intermediate which can help direct the audience's eyes, so they see what we want them to see. To do this, we enhance the photography, like old-school still photography dodging and burning. This means we bring the audience's attention to the characters we want by maybe making the background around the character dark. This makes the character seem light by comparison. Or we can bring up the exposure on their faces, which achieves the same thing. We can also look at the set as a whole and decide what we want, light and dark. For example, we can make a bright lamp darker, so it doesn't draw attention away from the key subject.
In fight sequences, we do this even more dramatically, particularly if the director and editor use a lot of cuts. We want the audience to focus on a particular character or characters through the chaos of the action, so we darken the parts of the image that are unimportant and lighten those parts that are. As odd as this seems, the audience is so engaged with the action they don't notice what we have done, at least consciously.
There are many really beautiful, subtle things that we can do in the digital intermediate to help enhance the story, which really inspires me. I love doing that.
Steven Bernstein, ASC :
It excites me to hear you say this, particularly with your background in painting, because so many people think that making a film is only telling stories, but there's a strong visceral element in filmmaking that is both part of, but also very independent of, the story. In talking about your work, you describe painting with the control of color, light, and shadow. It's a beautiful thing.
Jill Bogdanowicz:
Absolutely, exactly.
Steven Bernstein, ASC :
One of the things we are getting to here is that if you do a lot of the necessary work with the colorist before getting into the DI suite, it's actually possible to have more time to experiment creatively at that last stage and discover things you might not have imagined. It's always possible to create a "neutral" image that's not objectionable and seemingly real but may not be doing as much to affect the audience.
Jill Bogdanowicz:
Absolutely, and historically if you have a flesh tone that's not as full, you don't have as much color, it's desaturated, it tends to disconnect the audience, and you can play with that. Some would argue that highly saturated images, on the other hand, are less useful in high drama. Finding the balance between saturation and desaturation, high contrast and low contrast, blue and red, "dodging" the image to move the audience's attention, all these psychological tricks help guide the audience, or move them, or stimulate them or alter them. But rarely is the object of color grading to create "real." It's to affect an audience, and that is something different again. When you have more time in the DI, you can explore all the different things you can do to impact the audience. When you are rushed, the inclination is to go for more neutral images. Less risky certainly, but sometimes less good.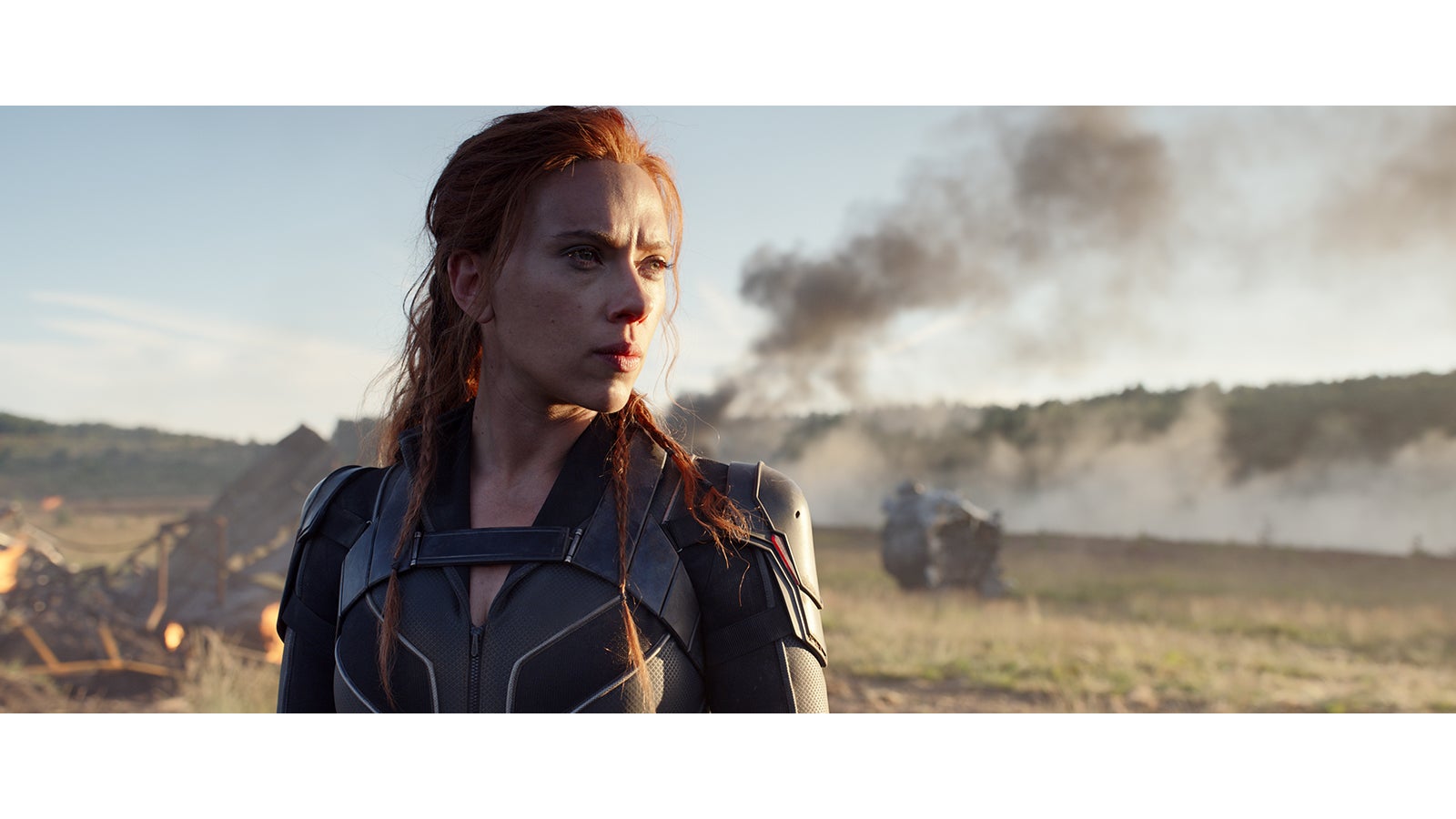 Steven Bernstein, ASC :
This artistic collaboration, so much of it has to do with communicating, because when you're communicating about images, in a way, the images have already found their ideal form, as an image. Describing them with words is always inadequate. So how can it be done? I have always liked the idea of bringing references, be they books of paintings or photographs, so the DP has a common reference with the other collaborative artists, like the colorist. The DP can say, "Look at this painting, look what they did here, look at these colors, look at these balances, this is what I like." I guess that must be of value to you?
Jill Bogdanowicz:
Oh, absolutely, because it helps me find out what inspires them and what types of things I can bring to the images on screen and find that common thread in images they appreciate. I look at that thing, and I can figure it out and say, "Okay, I see what you are responding to; maybe very filmic images, or something softer, perhaps very low contrast images, or maybe they're very high contrast images." And I can mirror those images on the big screen for the movie.
Steven Bernstein, ASC :
Fantastic, can you talk a bit about who you are? First of all, I think the fact you have a background in painting is incredible. That is a huge help to you creatively, I am sure. I wonder if you can talk a bit about some of the films you've worked on, or are working on, so people can read about your experience and knowledge?
Jill Bogdanowicz:
Yeah, absolutely, well, I've been doing this for over 20 years. I got into the DI at the beginning of the technology when it was becoming a part of the workflow in mainstream moviemaking. I've done movies like Joker with Larry Sher and Todd Phillips, and I've done Grand Budapest Hotel with Wes Anderson. I've been lately working with Marvel; I did Black Widow, Spider-Man: Far from Home, I did Shang-Chi and Eternals. All of those movies have very different looks, and they all have different creatives. The directors and cinematographers, and the studios of all of those movies, had very different needs. Over the course of my career, I have had some very large visual effects shows. Then I had some other shows with visual effects that we call "invisible visual effects," which are really about color and contrast and then just getting rid of objectionable things. Still, the visual world looks "normal" and not driven by effects.
It's been pretty amazing to be able to work on shows of that stature. I also do TV and commercials, and I've done independent films, so I do all different types of projects, which has been pretty amazing. I'm starting up Umbrella Academy season three, I did the first two seasons for Netflix, and it has been great working with that special crew. At this point in my life, I've got quite a few projects happening all at the same time, which is pretty amazing, but I usually focus on one big project, and then I have a team that helps me keep up with all the other stuff that's happening.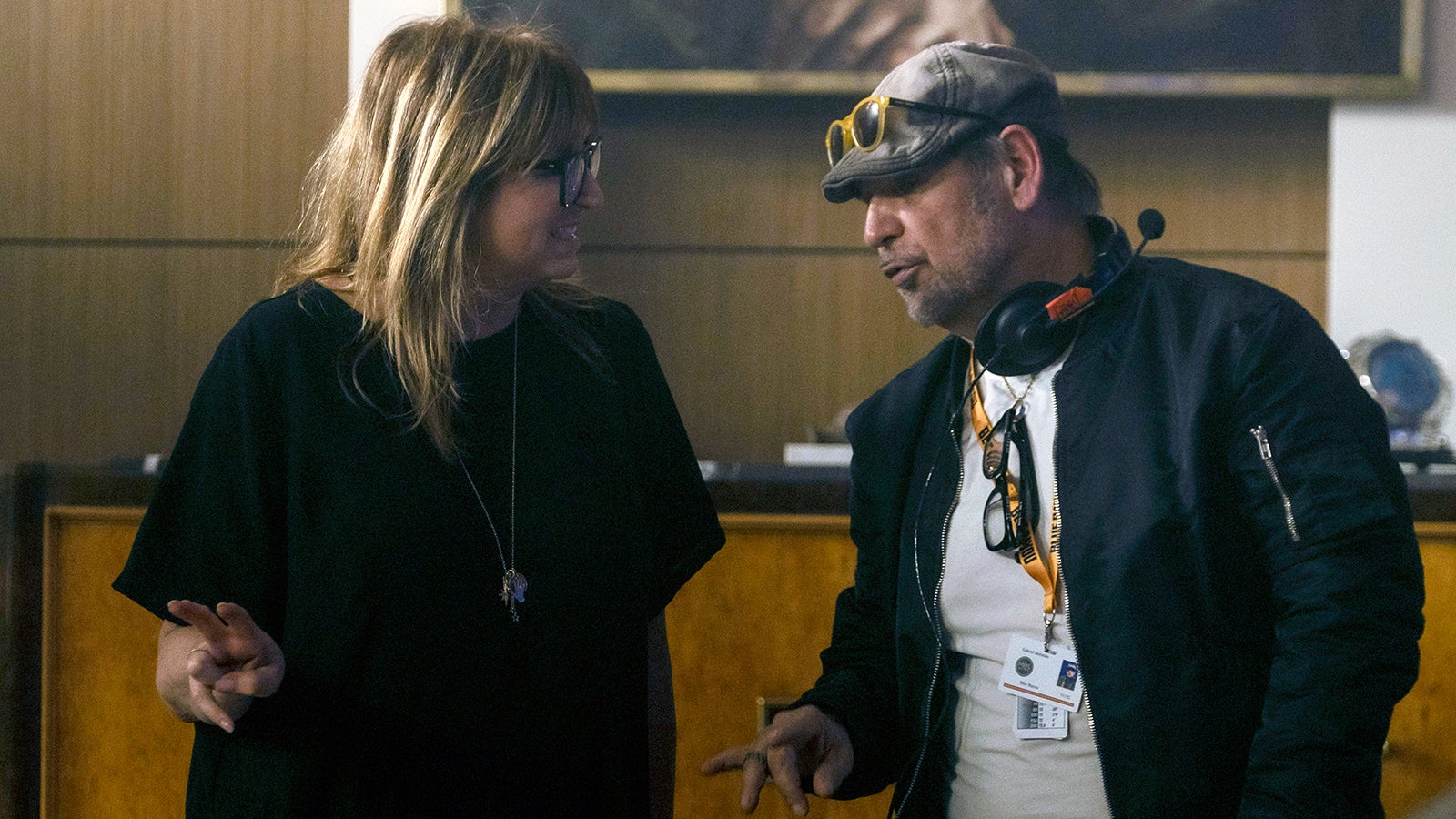 Steven Bernstein, ASC :
Gabriel Beristain has been a dear friend of mine for over 30 years now. Gaby was the DP on Black Widow. Can you tell me a bit about that? Because Gaby and I talked about it a bit here on this Sony site. How was your collaboration with Gaby? And how did you grade Black Widow? Was there anything unique, remarkable, or different from other things you've done with Gaby?
Jill Bogdanowicz:
Yeah, exactly. Black Widow was a very heavy visual effects show, so the visual effects team was wonderful on that, and they were closely involved in what I was doing. The director, Cate, was also very involved, and Gaby had beautiful photography, and I basically followed his photography in a lot of that. A lot of the look of that show was established earlier on so that the visual effects team could really understand what it was going to look like. I wasn't involved early on in that particular show, but it was not an issue because we were able to fine-tune and shape the images and bring out the richness of the colors with no problem, and the visual effects all sat in really well. I worked with Gabriel and Cate and the visual effects team, and it was a very nice collaborative effort on a show that large.
How is it different? Well, I've worked with Gaby on movies where it's just Gaby and me, sitting in a room figuring it out, getting inspired and creative, and that's always fun. Still, on a show like Black Widow, on that scale, there's always more people involved, so it's more of a collaborative effort. But Gaby is charming and good with people, so he made the collaboration effortless.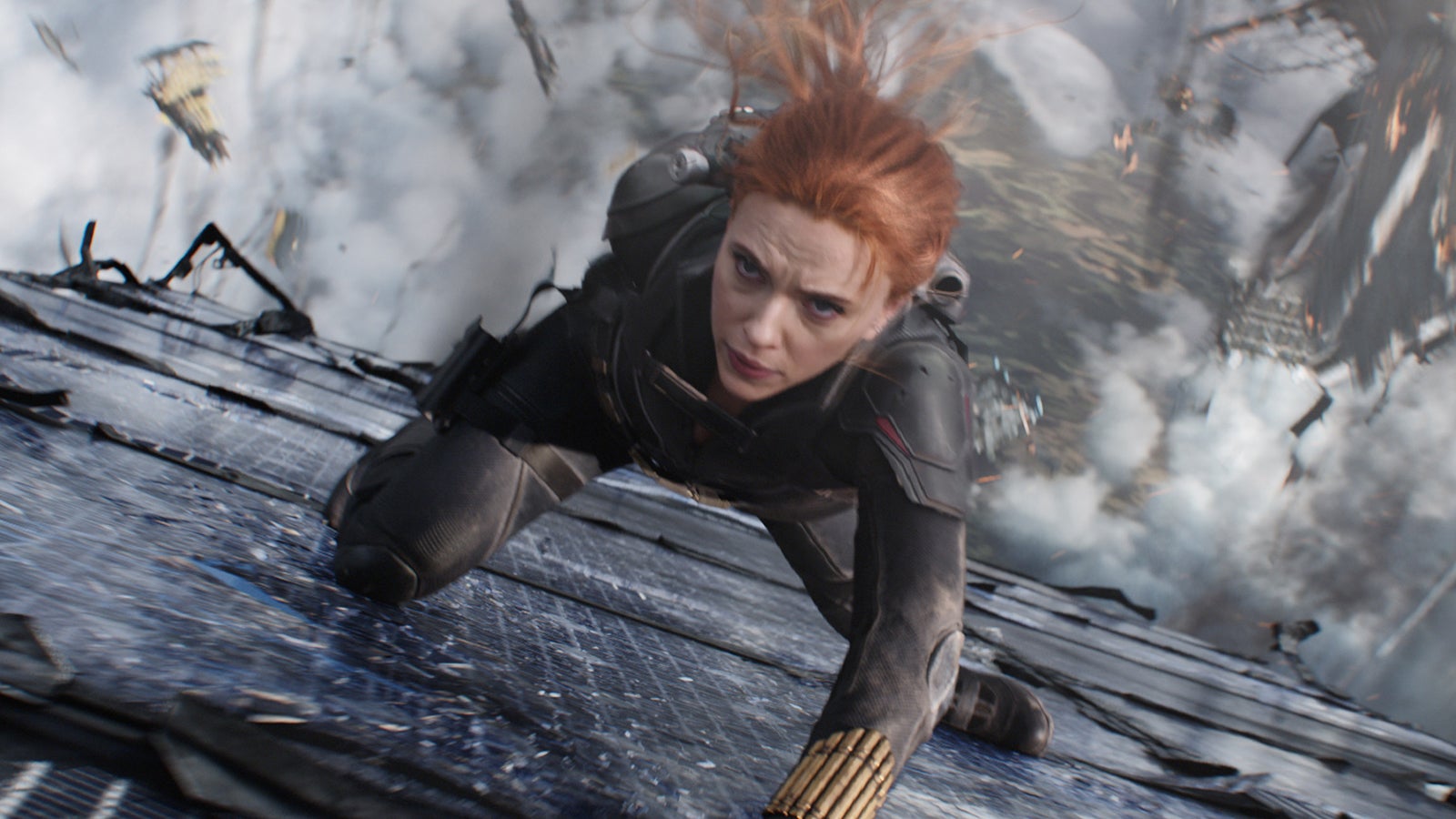 Steven Bernstein, ASC :
I would think it isn't very easy for a colorist, particularly on larger shows, because you have a lot of voices, and you've got to determine, I guess, how to navigate the creative and technical while protecting everyone's feelings and visions. That's hard when you're talking about visuals because it can't be communicated verbally, you have to look at it, and in editing rooms, sometimes editors fall in love with a particular image or a director does, and then it's different in the DI. What's great about having you involved early in the process is the look runs all the way through.
Jill Bogdanowicz:
Absolutely, so it's a great communication tool, and it's a great kind of almost a silent communicator so that you've got everybody just looking at the same things, so when they come into the final DI, nothing looks or feels too different to them, they feel like it's their movie. It's an excellent tool just to get rid of some of the clashes that could happen at the very end of the process.
Steven Bernstein, ASC :
Brilliant, Jill.
Jill Bogdanowicz:
It was great speaking with you again, Steve. It's my honor, thank you.
About the author:
Director / DP Steven Bernstein, DGA, ASC, WGA is an ASC outstanding achievement nominee for the TV series "Magic City." He shot the Oscar winning film "Monster," "Kicking and Screaming," directed by Noah Baumbach, "White Chicks" and some 50 other features and television shows. The second film he wrote and directed, "Last Call," stars John Malkovich, Rhys Ifans, Rodrigo Santoro, Zosia Mamet, Tony Hale, Romola Garai and Phil Ettinger, released late in 2020 sinto theaters in selected cities. "Last Call" is now streaming on Amazon Prime.
Steven can be followed at Stevenbernsteindirectorwriter on Instagram where he regularly posts short insights and illustrations about filmmaking.