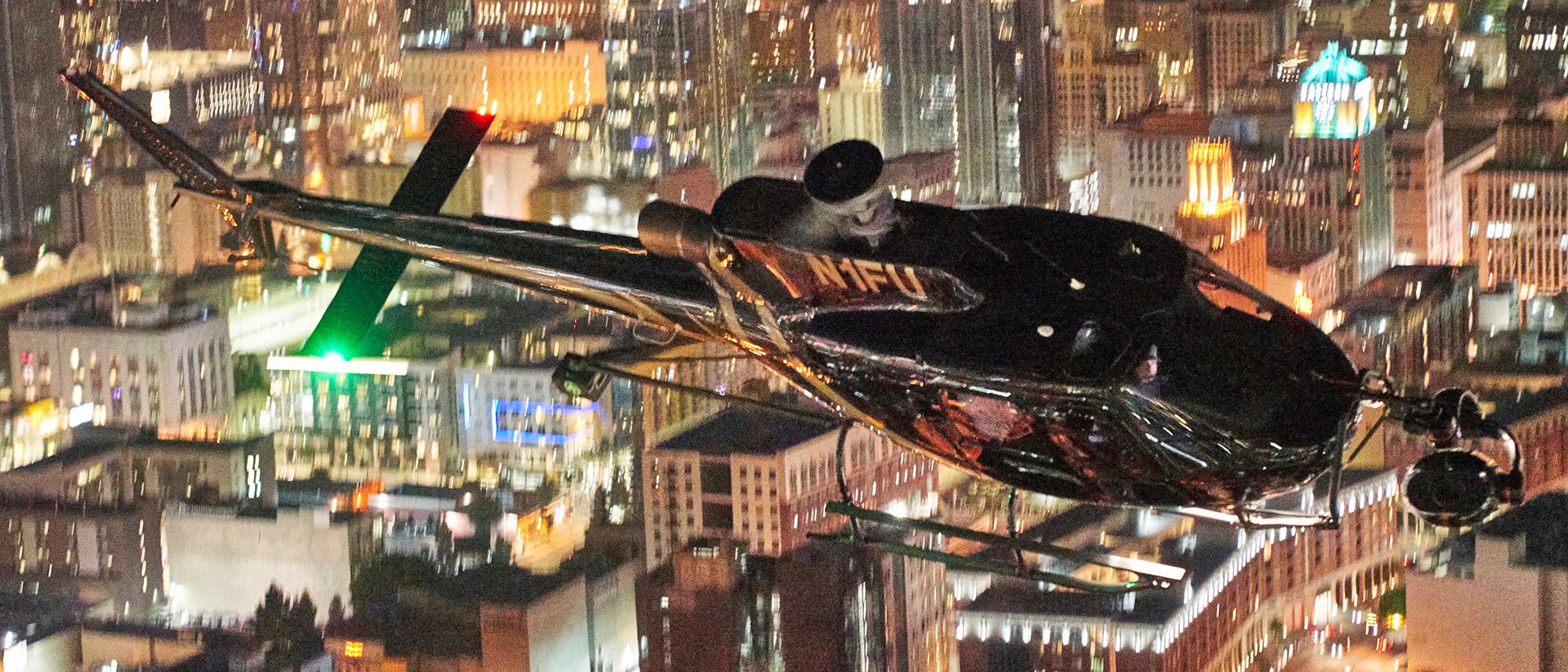 https://77snszqv.media.zestyio.com/Pursuit-1B-1920.jpg
09.19.2019
09-19-2019 - Gear, News
The Hammerhead is Born - VENICE Flies with Pursuit Aviation in a Three-camera Gyro
By: Jeff Berlin
New SHOTOVER gyrostabilized three-camera array system developed specifically for the Sony VENICE digital motion picture camera.
Pursuit Aviation, a leading global aerial cinematography company for movies, television and commercials, recently announced that it has launched a new integration for the SHOTOVER 3-camera array system, known as Hammerhead. This groundbreaking new setup delivers unmatched flexibility and resolution in low-light settings when shooting aerial cinematic scenes. Developed specifically for Sony VENICE digital motion picture cameras, this new arrangement provides DPs, visual effects producers and camera operators with unparalleled capabilities to capture ultra-high resolution large format imagery in both daylight and low-light conditions.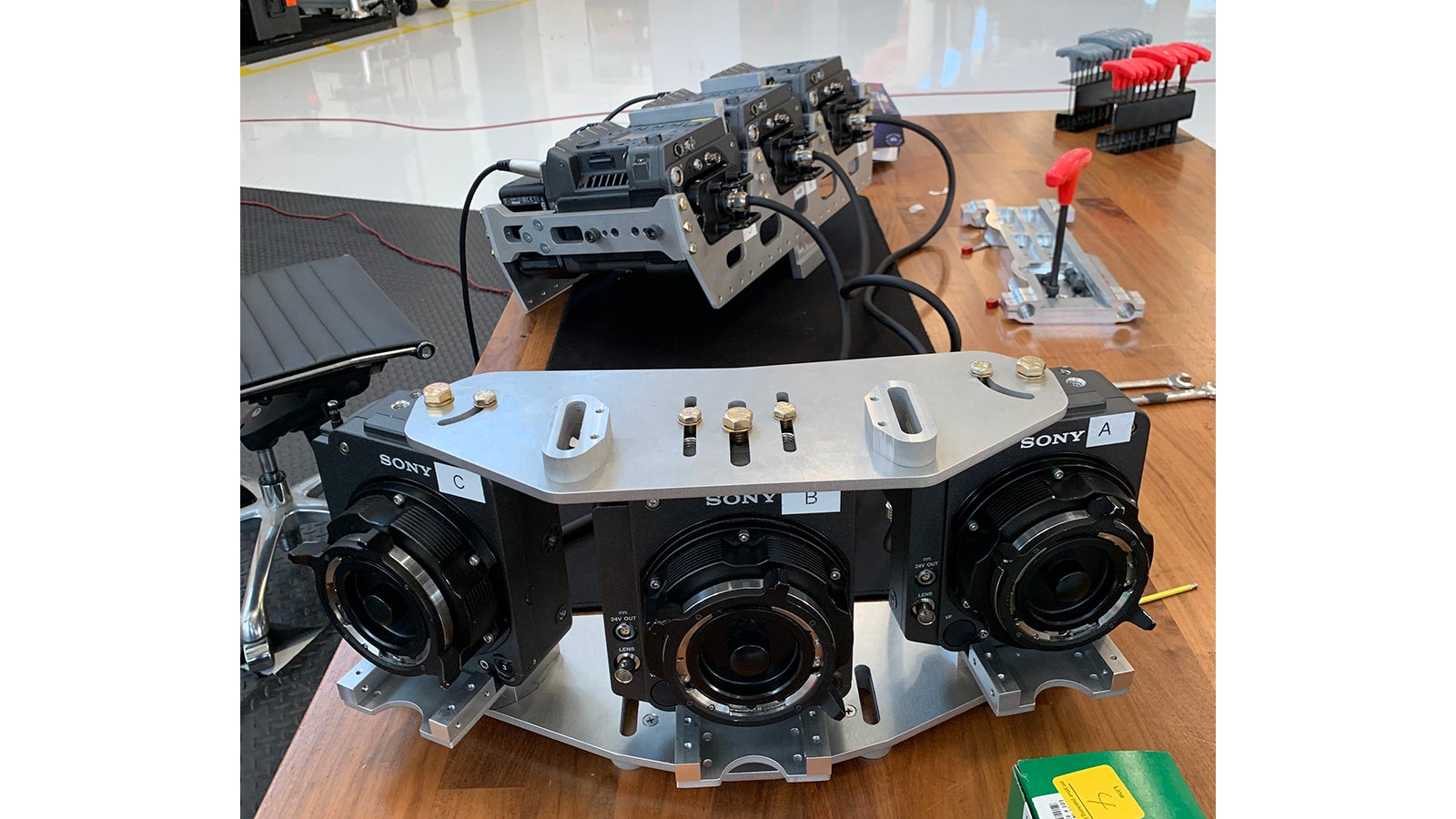 Pursuit Aviation modified the SHOTOVER gimbal to work with Sony VENICE cameras and paired them with ZEISS CP.3 lenses to deliver a field of view of up to 220° for use with devices with aspect ratios of 20:9. Also, Pursuit Aviation developed a proprietary control system that for the first time allows a three Sony camera array to sync seamlessly together and deliver cinematic imagery of up to 16K resolution in post-production. By successfully configuring ZEISS lenses within the system to also capture Sony VENICE metadata, the system gives post-production a head start in the instant correction of elements otherwise completed manually. These smart sense features open up new possibilities, increased maneuverability, and potential time and cost savings to filmmakers.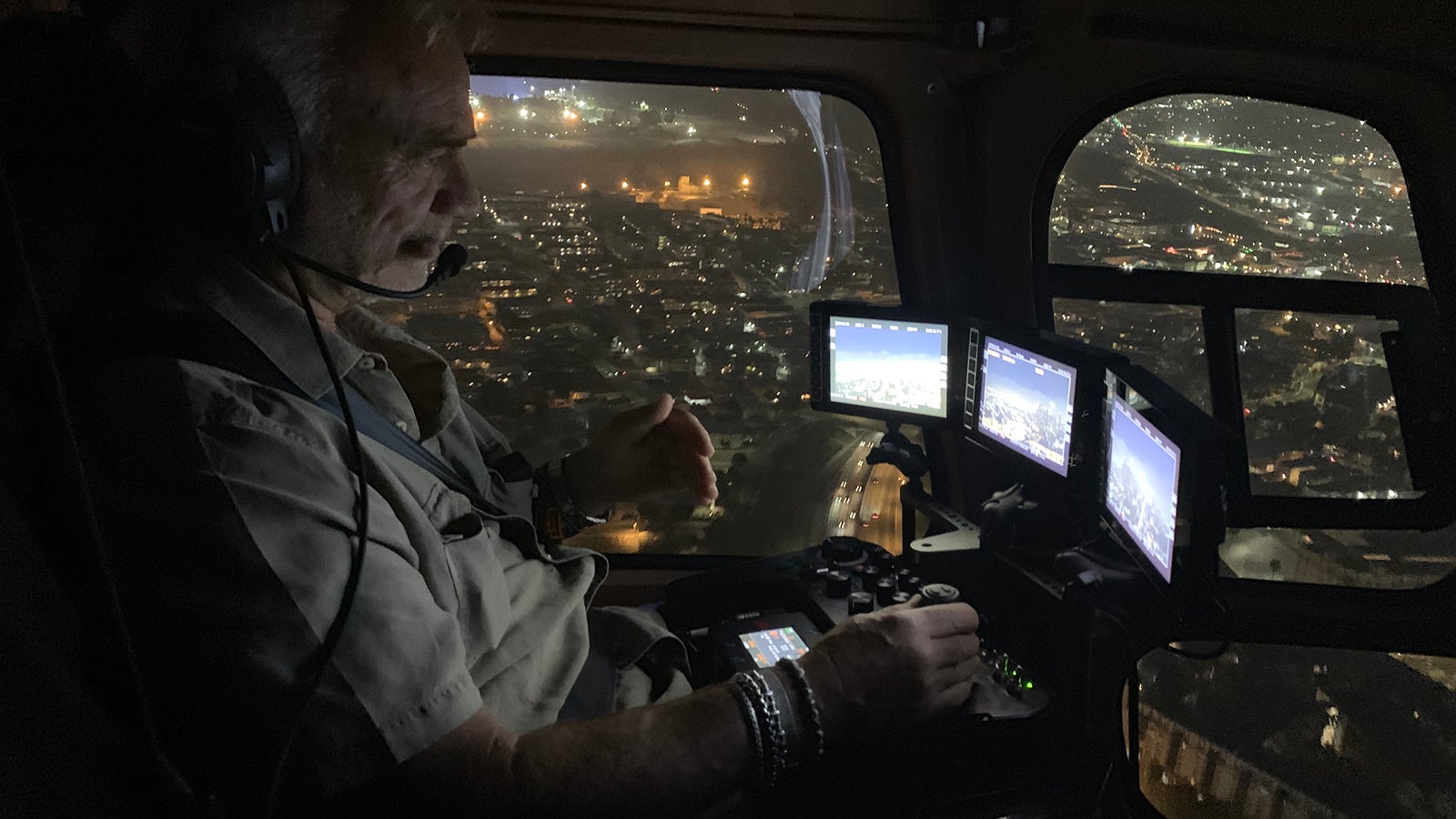 "We are proud to introduce the latest in cutting-edge aerial film technology to the industry with our proprietary Hammerhead system which offers unmatched creative solutions for Sony VENICE filmmakers," said Steve Taylor, Managing Director for Pursuit Aviation. "This project couldn't have been accomplished without the support of Sony, Stargate Studios, Radiant Images, Zeiss, Shotover and Semote. As the only company with the ability to now offer the innovative Hammerhead system at up to 16K resolution, Pursuit Aviation continues to shape the future of new possibilities in aerial cinematography."
The new proprietary Hammerhead technology is now available for television, movie and commercial shoots. In its first commercial use, the system is currently being employed in one of television's most popular big budget series. The popularity of the use of Sony VENICE cameras in productions led the Pursuit Aviation team to develop a system to provide unique advantages to both filmmakers employing aerial cinematography and VFX editors in the post-production stage.