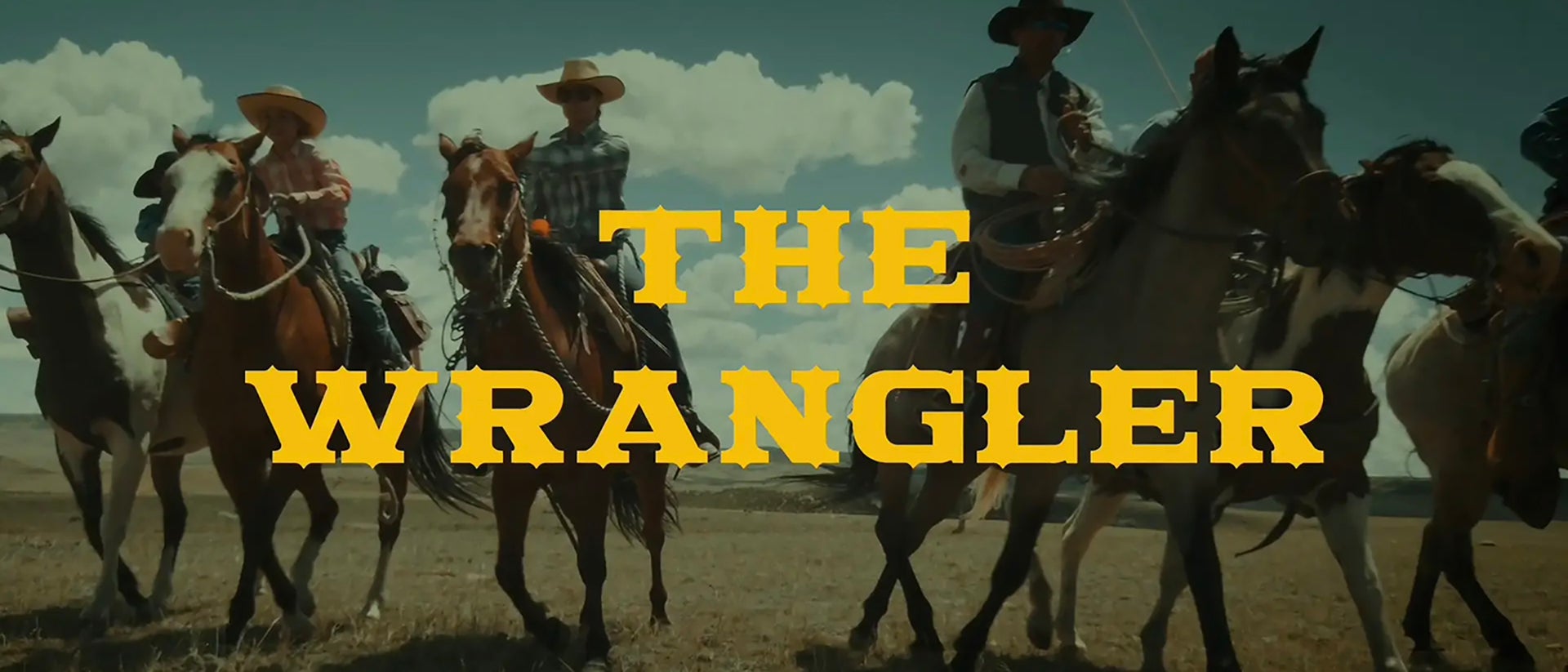 https://77snszqv.media.zestyio.com/Wrangler-1920.jpg
09.16.2020
09-16-2020 - Case Study, Gear, Technology
The Making Of The Wrangler: A Short Film Shot With The Xperia 1 II
By: Jeff Berlin
One of the things I like most about making photos and films is how, in some cases, it gives me entrée into worlds that I might otherwise never see nor experience. One of those worlds is rodeo. It was actually through aviation that I discovered rodeo, when I traveled the prorodeo circuit for a week with a champion roper, and I have been hooked ever since. Rodeo and the western lifestyle are both achingly photogenic, and since my history in photography is rooted in fashion and celebrity portraiture, I was immediately drawn to the style and people of rodeo - the cowboys and cowgirls, the rodeo queens and ranch hands, the crowds in the stands and the buckle bunnies.
Rodeo is also rooted in the history of the American West and in the history of ranching. When I was asked by Sony to pitch a couple ideas for an Xperia project, I thought a piece capturing the romance of the American West, its style and history, would be the perfect subject, and "The Wrangler" was greenlit.
I met Tom and Sara Farthing a number of years ago when I was in Cheyenne, Wyoming for the "Daddy of 'em all," the Cheyenne Frontier Days Rodeo. They're the real deal, Tom and Sara. They and their extended family are ranchers, cowboys and cowgirls, cowpokes with a long history raising cattle and horses, working the land, putting food on American tables. They are American history, for the Farthings are still doing many things almost exactly the same way they were done 150 years ago. And it turns out the Xperia 1 II was the perfect tool in post-COVID times to capture, "The Wrangler."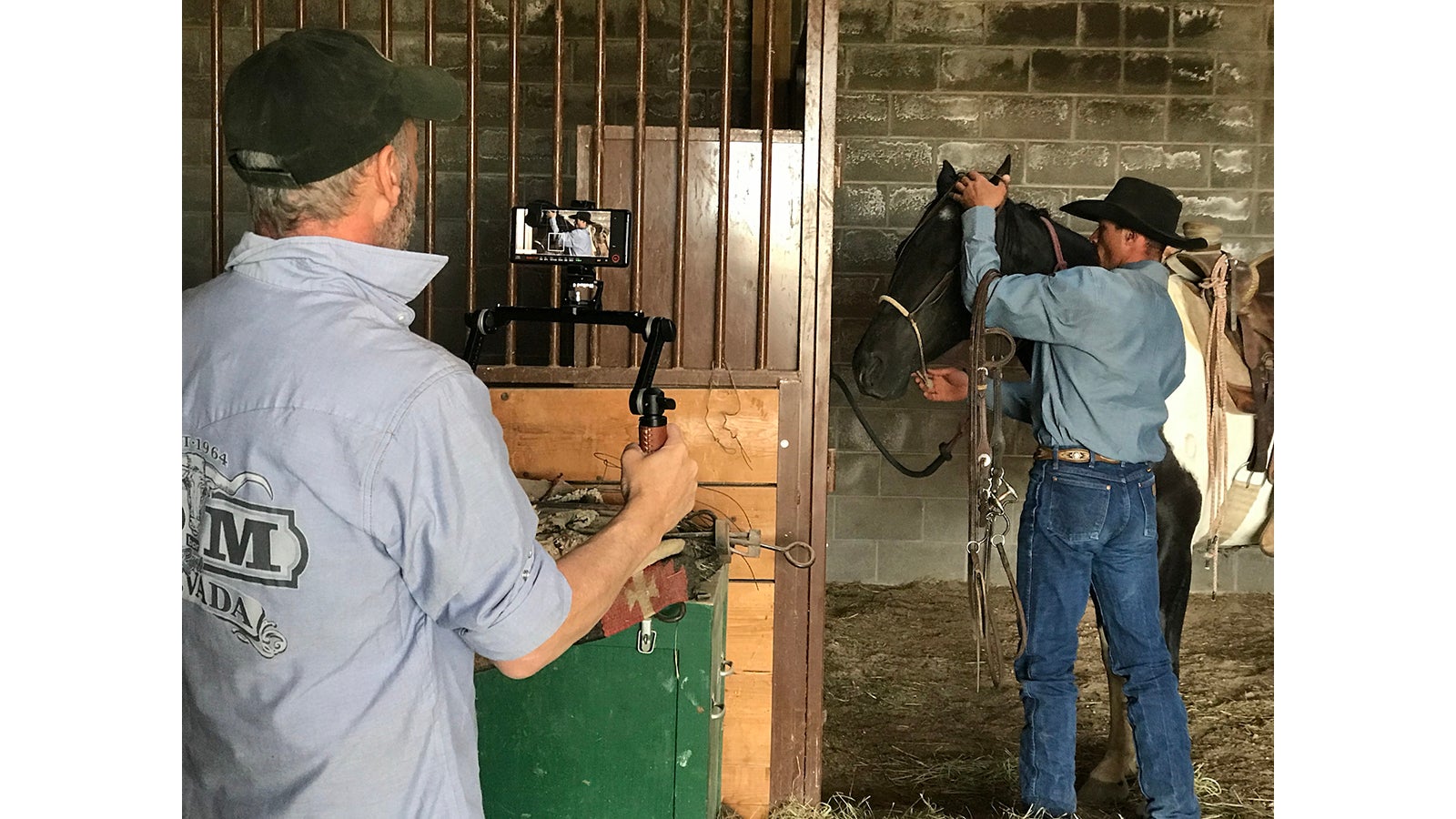 Why Xperia 1 II?
"The Wrangler" is my second Xperia-based short film. Late last year, on Xperia 1 version 1, I shot "Madeline," about a ballerina dancing around Downtown Los Angeles. In the course of producing that film, I learned just how cinematic the Xperia 1 could be when shot in Cinema Pro Mode, a cinema camera emulator that comes standard in the device. With the evolution of this model Xperia and the further enhancements to the cameras and Cinema Pro application in version 2, the ease of shooting cinematically, and the quality of the files, are both taken to the next level.
It should also be noted that "The Wrangler" was shot smack in the middle of the COVID-19 pandemic. I'd imagine that for many of the creatives reading this, business has slowed and for filmmakers and photographers especially, what productions will look like, the protocols to stay safe, including smaller, leaner crews and fewer people on set, and smaller footprints both on stage, in studio and on location, the way we have shot for years until about this past April may not return for still quite some time. That, and since we shot "The Wrangler" on a working cattle ranch, literally shooting in the middle of a branding and three cattle drives, a small and very mobile footprint was critical to our success. As such, from sensor to sofa the film was created by two people, me and my good friend Adam Feuerman.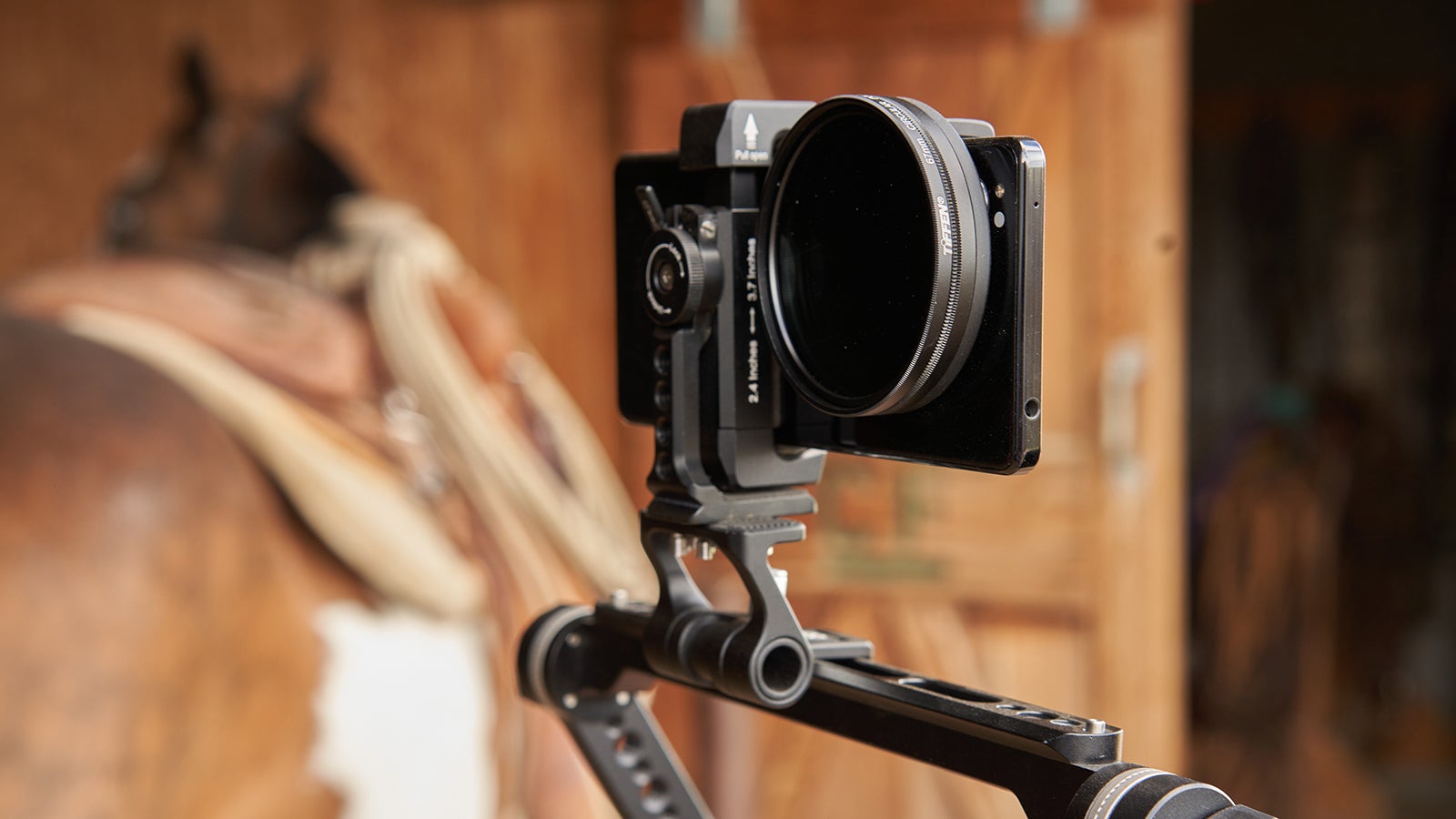 Where The Xperia 1 II Really Shined During Our Time At The Ranch
The shots of Tom and Sara on galloping horses were probably some of the most challenging shots in the whole film. Shocker, I know, but during one of our runs we clocked Tom's horse at around 35 MPH. I felt for a minute like Eadweard Muybridge as I was trying to pace and capture that galloping horse. That we were able to get this shot speaks volumes about the efficiency of compact gear. With larger cameras this would have been an exceedingly challenging shot to get, requiring more and beefier camera support, more crew, and perhaps even specialized vehicles, especially had we shot with a large cinema camera.
Before the trip, I weighed my options for camera support and stabilization and settled on two solutions, gimbal and handheld. For handheld, I took the front handles from the Wooden Camera shoulder rig that I purchased for my VENICE and since it's got a NATO rail between the two handles, I slid onto it a cool, NATO-style monitor holder that was the perfect size for the Xperia. This worked very well.
For gimbal, which is what we used for the galloping shot, it's important to note that some of the gimbals that are dedicated to phones don't offer much latitude in the capacity of the gear they will fly. For example, most phone gimbals are maxed out with just the weight of the phones. With Cinema Pro mode on the Xperia 1 II, I always want to maintain a 180 degree shutter no matter the framerate I'm shooting at, so I had with me on location a whole complement of Tiffen ND filters and circular polarizers. I always prefer single NDs over variable NDs and sometimes I'll even use a filter like a Tiffen Black ProMist or Black Diffusion FX, but at the ranch, we just went with ND and polarizers, but it's not uncommon to stack filters.
These filters, and the filter holder, add weight to the device and even with counterweights, the motors on smaller phone gimbals are maxed and overtaxed. As such, I devised a way to use a full-size gimbal with the Xperia 1 II phone. Since a phone on its own is too light for a full-size gimbal to balance, I created a way to add enough weight to my gimbal, a Moza Air 2, to fly the phone and filter system with ease. Having the extra horsepower in a full-size gimbal was critical to the camera's maintaining balance and alignment during such demanding and dynamic shots as those with the running horses. That the phone shoots such nice high frame rate is icing on the cake.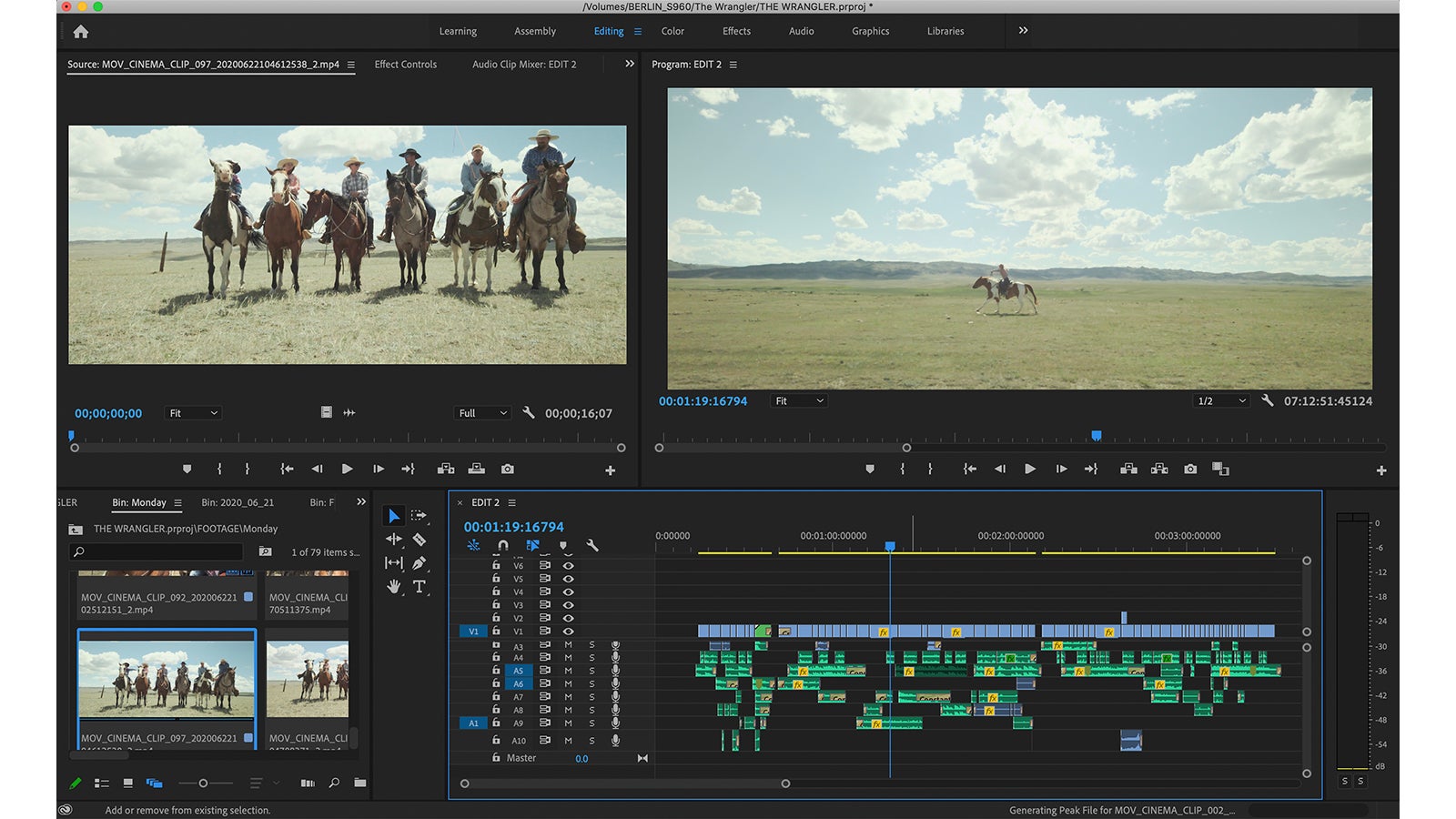 At 1:34, there is a segment with Tom talking about breaking and training horses. We shot this in the corral on the ranch where he does exactly this. In fact, the horse in the sequence had not yet been ridden. We had some cloud cover for most of this series, and I loved how muted but rich and cinematic the colors are, in the whole piece, yes, but especially here. During the color grade, which we did in DaVinci Resolve after editing in Premiere, I kept thinking when we were working on this sequence that it was looking like an ad for jeans or boots – earthy, great texture, and the blonde of the horse contrasting to, and complimentary with, the blue in Tom's outfit and the brown of the ground, just lovely. We shot in the phone's VENICE CS color space and overexposed by at least 1 to 1.5 stops with all of our footage. The amount of latitude we had when we took the files into DaVinci was impressive, surprising even.
Working on a ranch, conditions weren't always within our control. In fact, they mostly were not, especially when working around animals, wild or domestic. While it worked to our advantage that the branding and cattle drives began very early in the mornings, once the sun got high enough in the sky, lighting became a bit more of a challenge. The only lighting control device we had with us were two sheets of 24x36 inch foam core board, one black and one white that I gaff taped together to allow us to either bounce or create negative fill.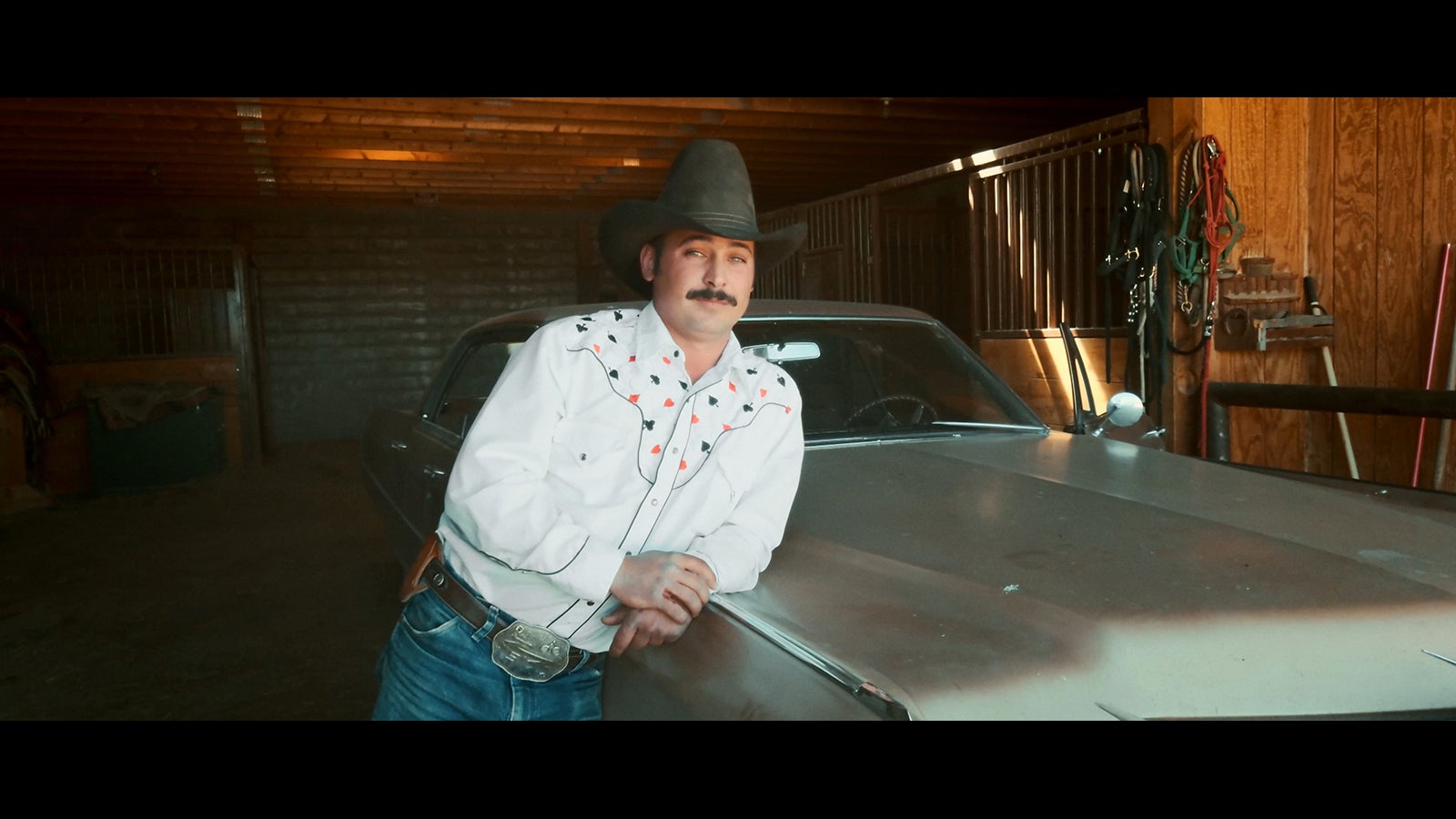 For "The Wrangler," we shot a series of motion portraits and one of my favorites is of a cowboy named Tyler. When I saw him at the branding that morning, I knew he would make a great shot. Between his boots, high to protect against brush, his hat, high for no reason other than it looks cool, his belt buckle, a trophy for a good run at a ranch rodeo, and his shirt with hearts and spades, I mean, come on, perfection.
For this shot I dug into my fashion and portrait bag of tricks and set a stage for Tyler in the horse barn, where he was out of the direct sun and I was able to place him in a spot where he glowed in clean beauty light. The chiaroscuro of a well-lit Tyler contrasting with darker areas of the barn behind him was exactly what I was looking for to draw the viewer's eye to my subject. This can be done with focus as well, but here with light and dark, it works very well. Notice too how clean the darker areas are. This phone never had me compromising any shots for a lack dynamic range. It's clean in the shadows and highlights with good detail in both.
I'd be lying if I didn't admit that shooting this project on a ranch in Wyoming wasn't the most fun I've ever had during a pandemic. The Farthings live socially distanced, their driveway alone is about three miles, so this was the perfect exercise for Adam and I to adjust our approach to working, to gear selection and keeping things lean, and to help us learn how to acclimate to the new realities of shooting commercial projects in the age of the coronavirus. The Xperia 1 II is a new tool that indeed works very well in this new age.
Learn more about Xperia here. Purchase the Xperia 1 II here.