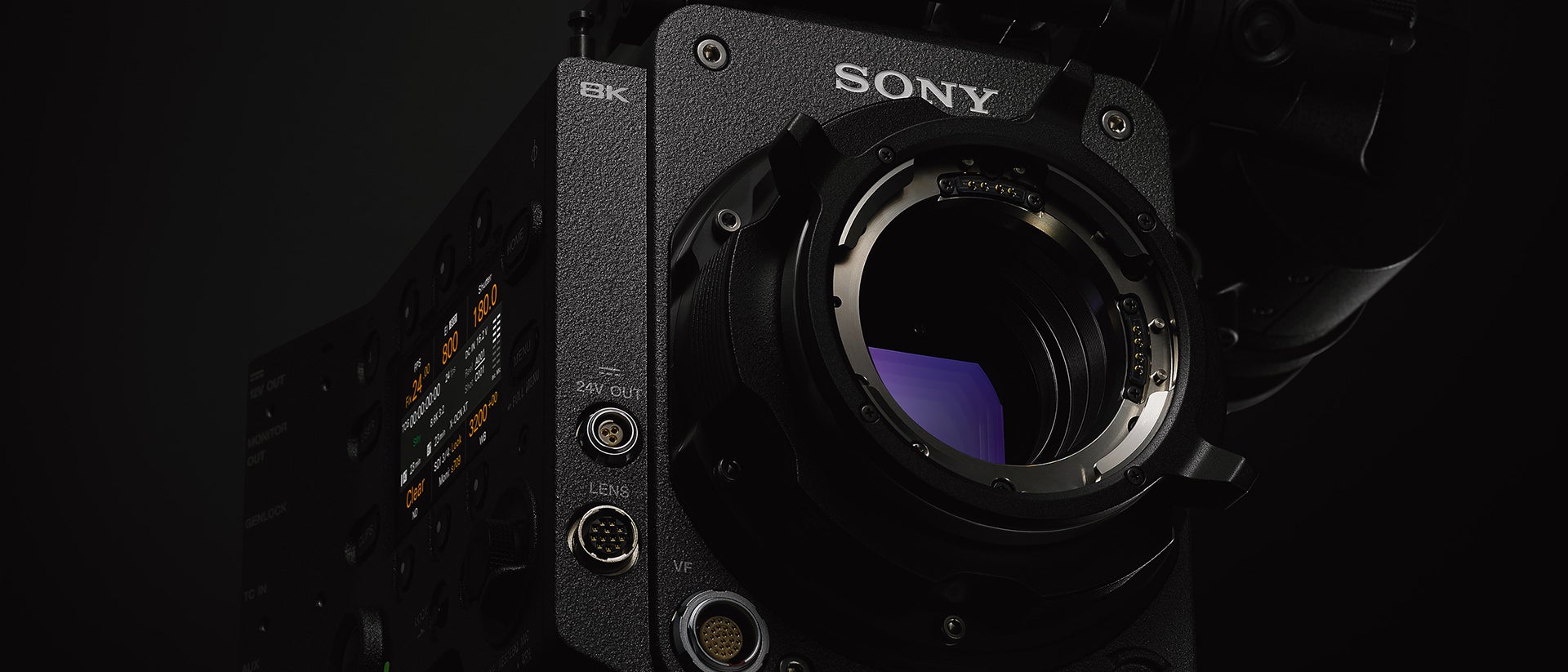 https://77snszqv.media.zestyio.com/mpc2_others_211013_033-Large-1920.jpg
11.17.2021
11-17-2021 - Gear, Technology
The New VENICE 2 8K Sensor – Tech Rundown and First Impressions
By: SonyCine Team
Sony has once again raised the bar with the introduction of their new VENICE 2, which comes equipped with a newly developed 8.6K, 50MP full-frame sensor boasting a real-world 16 stops of total latitude, high-speed readout, and a dual base ISO of 800 and 3200. Sony designed this new 36 x 24‑mm image sensor specifically to carry forward what has resonated with users of the original VENICE - sensitivity, exposure latitude and color rendition - and to meet the continuing demands and performance required of high-end cinematography.
The new 8K sensor can capture images up to a maximum resolution of 8640 x 5760 and offers powerful oversampling for incredible 4K images. The VENICE 2 sensor also exceeds the BT.2020 color space and boasts a color range wider than DCI-P3.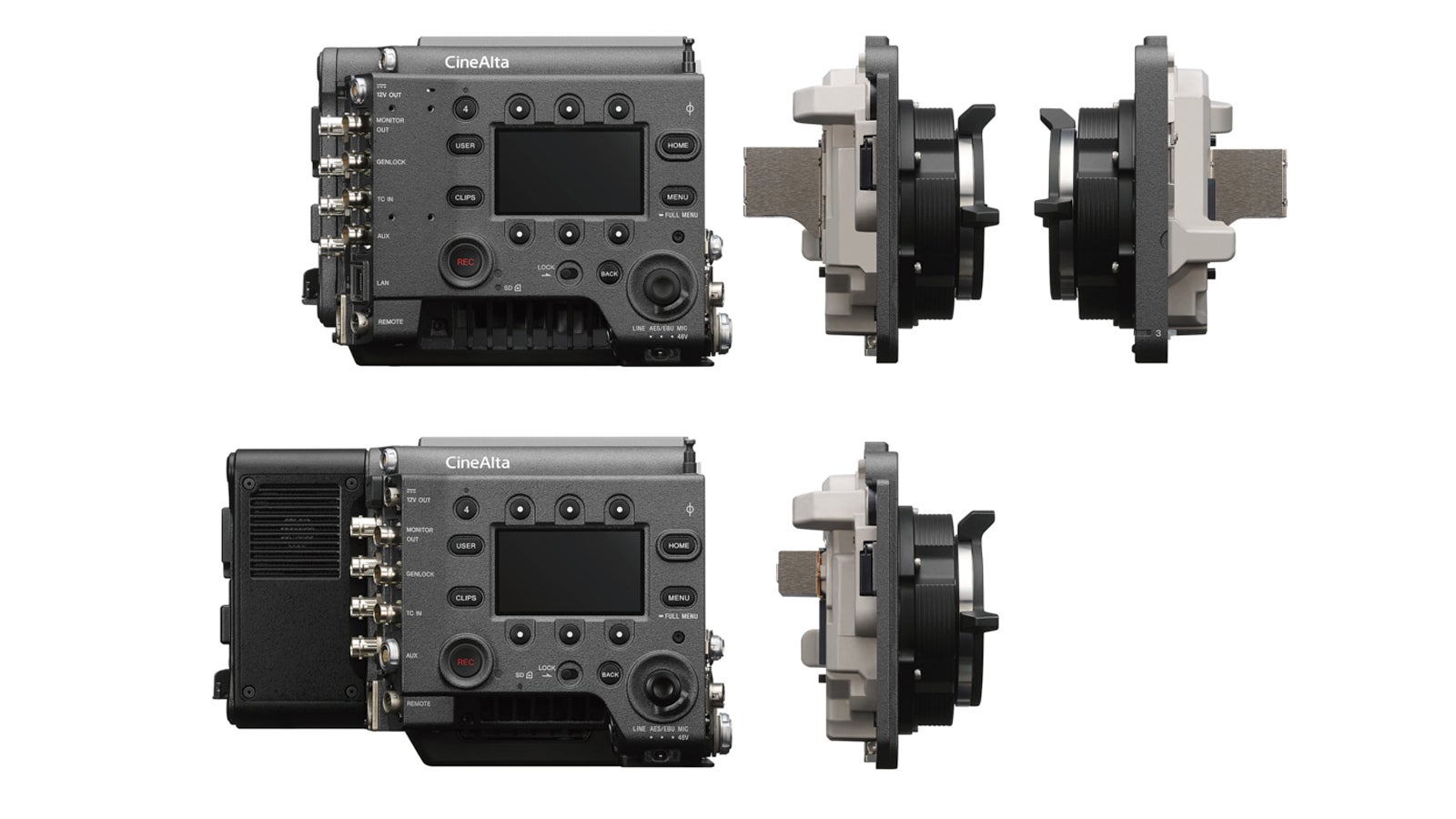 The VENICE 2 camera body is also compatible with the 6K sensor, and sensor block, of the original VENICE, and each sensor offers multiple modes for shooting with a plethora of lenses including both full frame and Super 35 spherical and anamorphic (*Full Frame and Anamorphic licenses required), full height 2.0x squeeze anamorphic is supported, and Super 35 in 17:9 and 16:9 aspect ratios.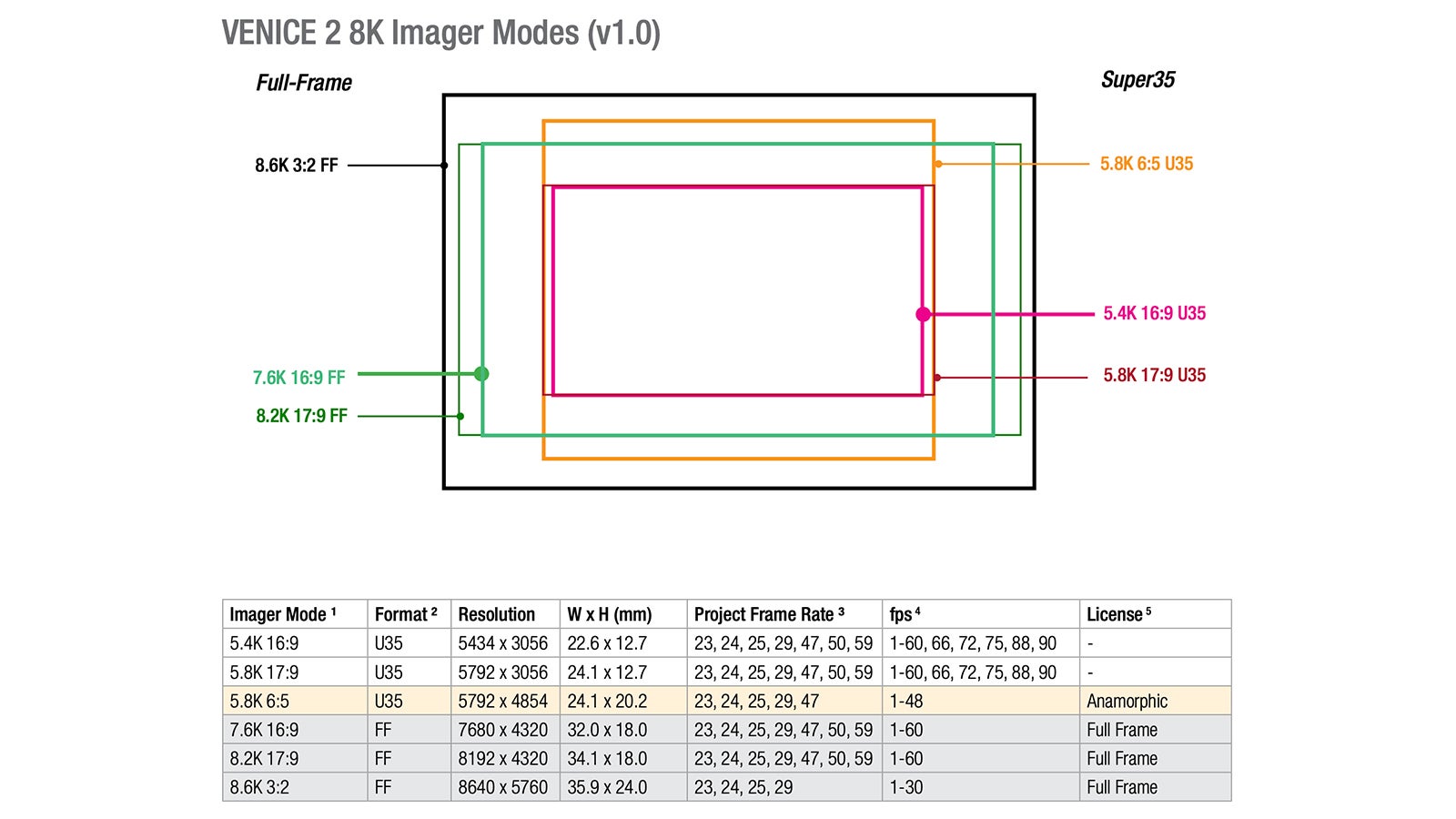 When in 8.2K, 17:9 mode, VENICE 2 can capture up to 60fps, and up to 90fps at 5.8K in Super 35 mode. Full-Frame 8.6K recording in 3:2 imager mode clocks up to 30 fps. When shooting anamorphic, framerates of up to 75fps at 4K 4:3 and 72fps at 4K 6:5 are possible with the 6K sensor, 48fps at 5.8K 6:5.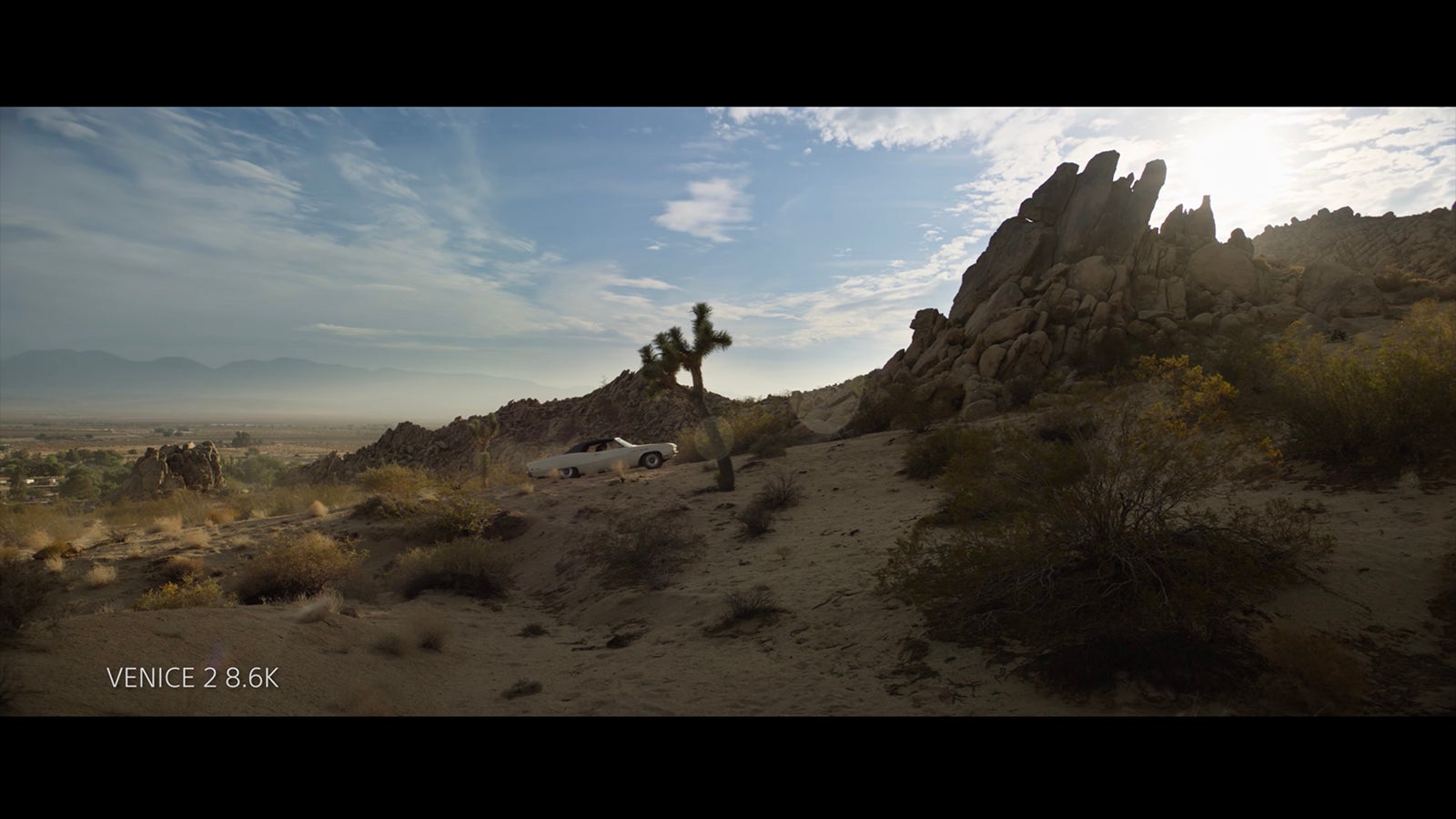 Oscar-winning cinematographer Claudio Miranda, ASC, who has extensive experience shooting with the original VENICE, lensed Top Gun: Maverick on that camera, and tested VENICE 2 before the launch, sees this increase in resolution allowing him to now shoot Super 35 at a higher resolution, reframe in post and still maintain a 4K output. "Normally it was 4K at Super 35 and that was my limit. I couldn't keep a 4K resolution, but now I can do 5.8K at a 4K resolution, which allows me a 20% blow up and still maintain a 4K output at Super 35. So being lens agnostic, that's pretty amazing."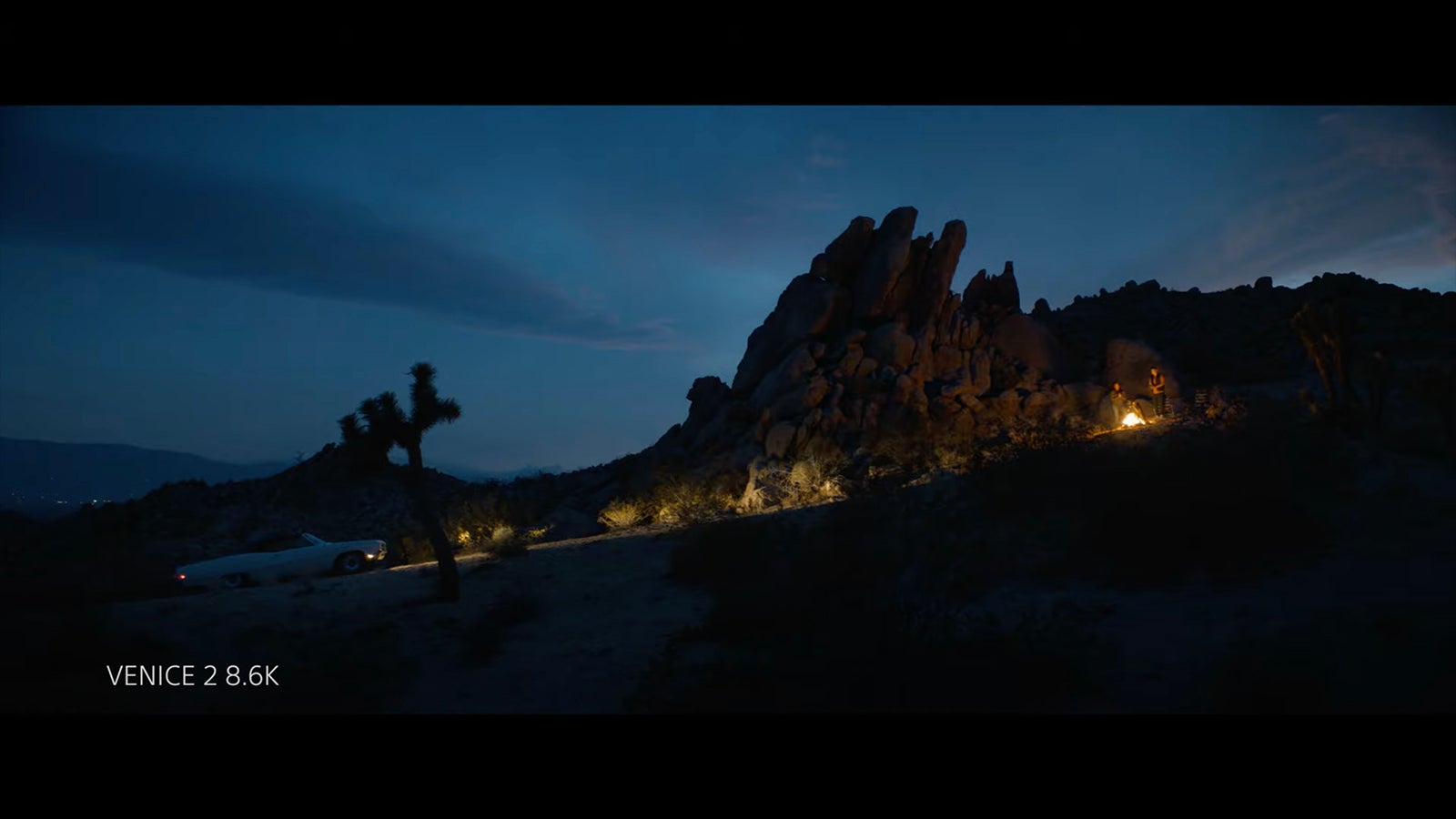 Dual Base ISO
On the original VENICE, the native ISO is 500 and 2500, and this functionality, to shoot as cleanly at ISO 2500 as one could at ISO 500, expanded the creative potential that filmmakers could realize with VENICE, and is optimized for High Dynamic Range capture.
Now with VENICE 2, dual base ISO has adjusted upward to 800 and 3200, with 16 stops of exposure latitude - from 6 stops over to 10 stops under 18% middle gray. After experiencing this increase in low light performance, Miranda, commented, "The 3200 ASA is incredible. I think how clean it is – is definitely a big deal. In the film, there is still fidelity in the shadows, and the wide shots are pretty spectacular. There were no film lights on this shoot at all. There were just headlights of the car, the fire, and that was the point. It was to go to the middle of nowhere and light a big fire and see how far the new sensor could light up the mountain, without noise."
Miranda called the image quality at the lower 800 base ISO, "clean as silk," and continued, "There's plenty of range in the highlights, plenty of range in the low lights. I'm really happy with this camera."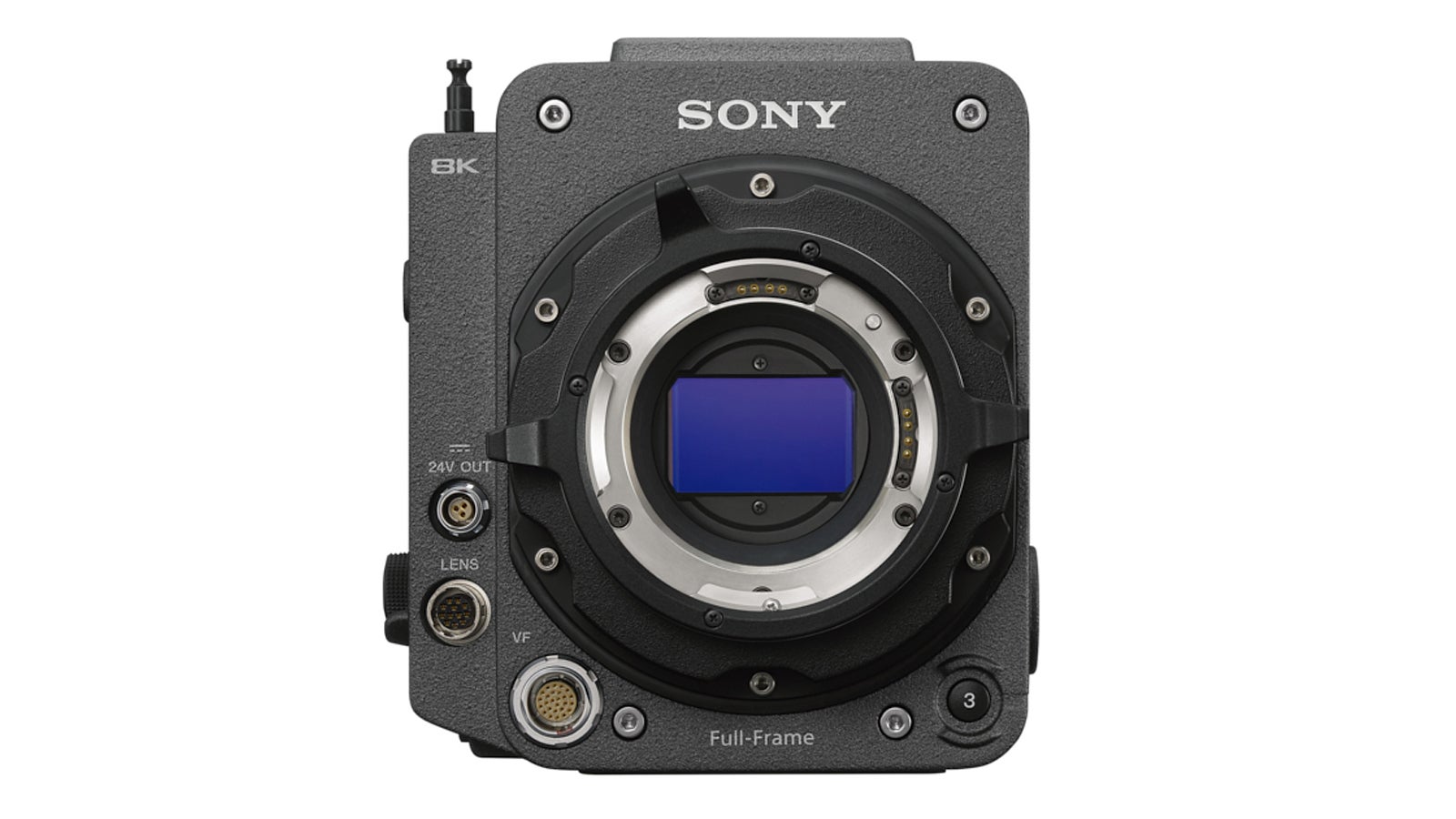 Cinematographer Rob McLachlan ASC, CSC, known for his work on Game of Thrones, Westworld and Lovecraft Country, and who shot Homecoming on VENICE 2, wished he had the large format, 8.6K sensor in the VENICE 2 on his past work. Says McLachlan, "It would have made the imagery feel even more epic and, at the same time, more engaging, thanks to the increased resolution, richness, and dimensionality. The increased speed, cleaner highlights and shadows, together with the potential for super-shallow depth of field would have been a huge asset."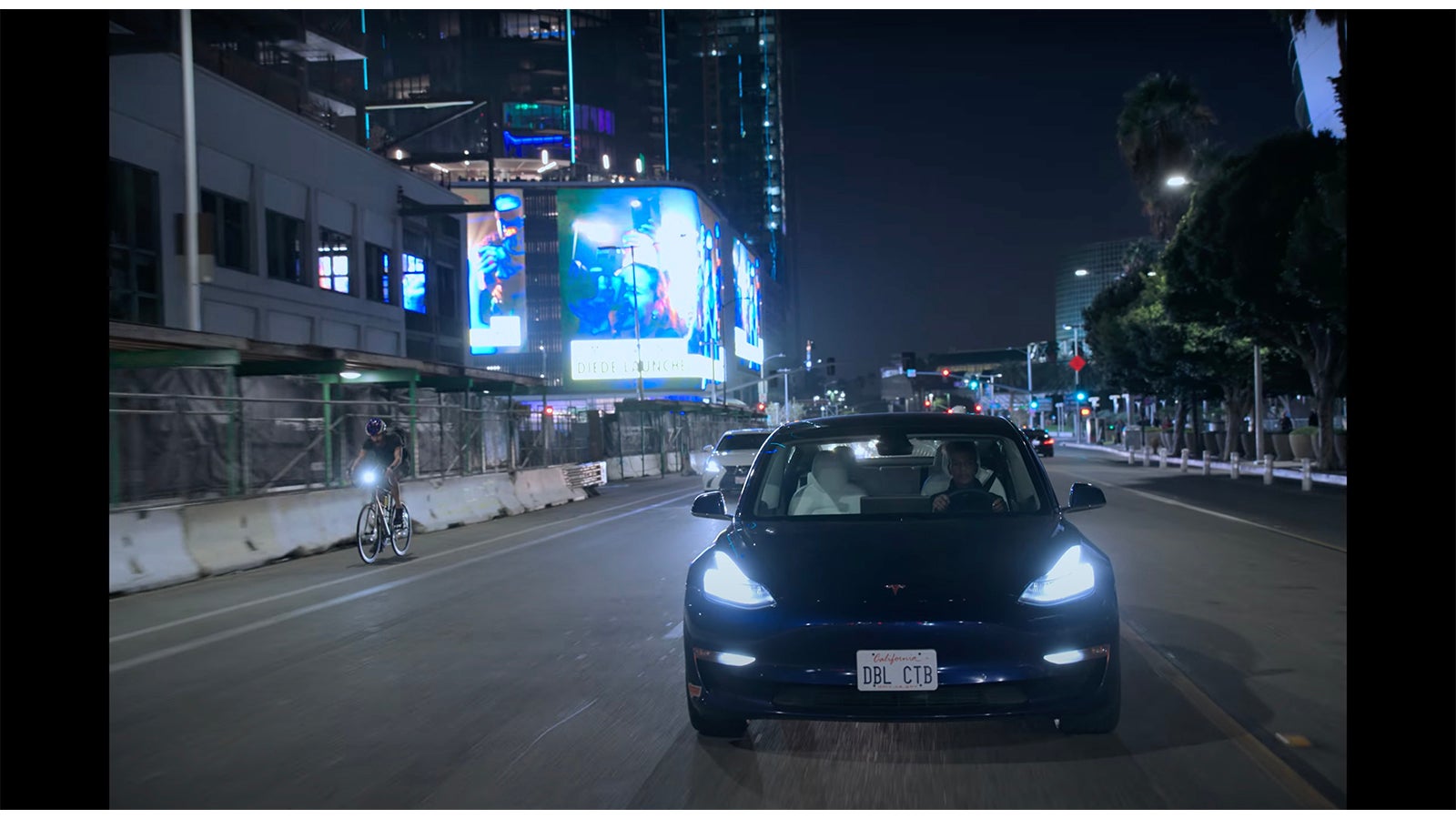 Most striking to McLachlan were his results leveraging the camera's "phenomenal dynamic range" and "great sensitivity," in his words, to reach deep into the shadows. He commented, "At ISO 3200 the blacks and shadows are as clean as a whistle. They're absolutely incredible. How clean the blacks are, even at 3200, is a big deal. The dual ISO at 800 and 3200 is a sweet spot in terms of how light responds and what you get out of a given light fixture, what kind of a stop it gives you. I like that a lot. I especially like that you can shoot at 3200 with plenty of stop on and you're going to see everything you want to see. You'll see in the film we were shooting in Downtown Los Angeles, down near L.A. Live, where those big billboards are, we were at 3200 ISO and shooting at T8, which is incredible because it meant that there was just so much depth down the street and in terms of what you saw and detail and acuity. It was really stunning."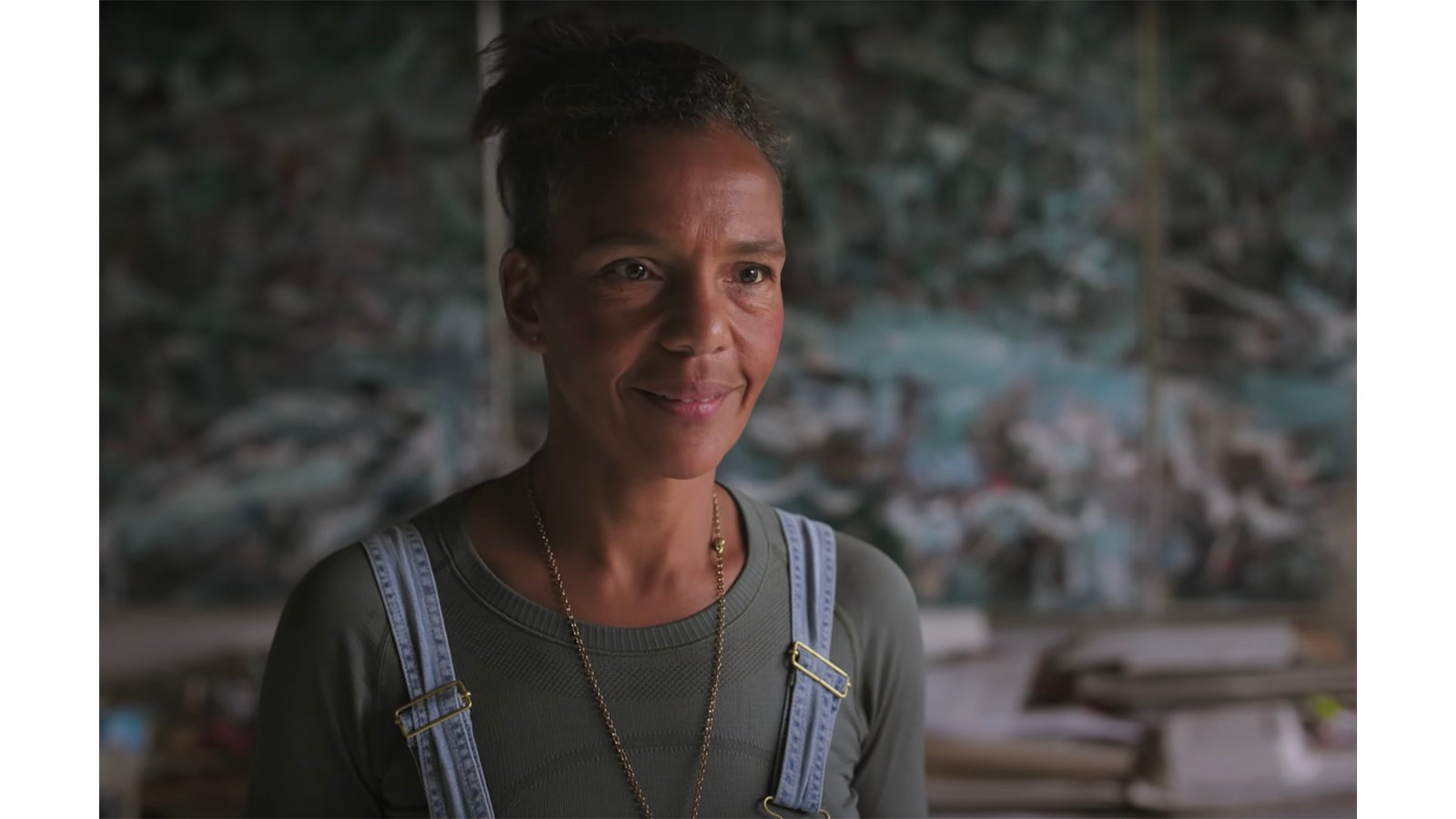 McLachlan's experience with the sensor in VENICE 2 was unlike his experiences with other 8K cameras, which had shown "very digital and hyperreal, almost artificial" skin tones, but his concerns disappeared as soon as he saw the VENICE 2 footage. He said, "Just looking at the faces and everything, and the rendering of skin tones and faces, it's incredibly pleasing for a camera with that kind of resolution. It doesn't feel digital or artificial or hyperreal. The texture is beautiful. And again, I'm shooting it clean. I would never normally shoot that kind of resolution without some filtration on the lens, to put a little bit more between the camera and the viewer. For the purposes of our test, I didn't want to put anything between the viewer and the camera. We kept it as clean as we could. I think it's going to be clear to everybody that VENICE 2 doesn't actually need that much sharpness mitigation because it creates a very pleasing image, which I've come to associate with VENICE, with which I've done my absolute favorite images ever."