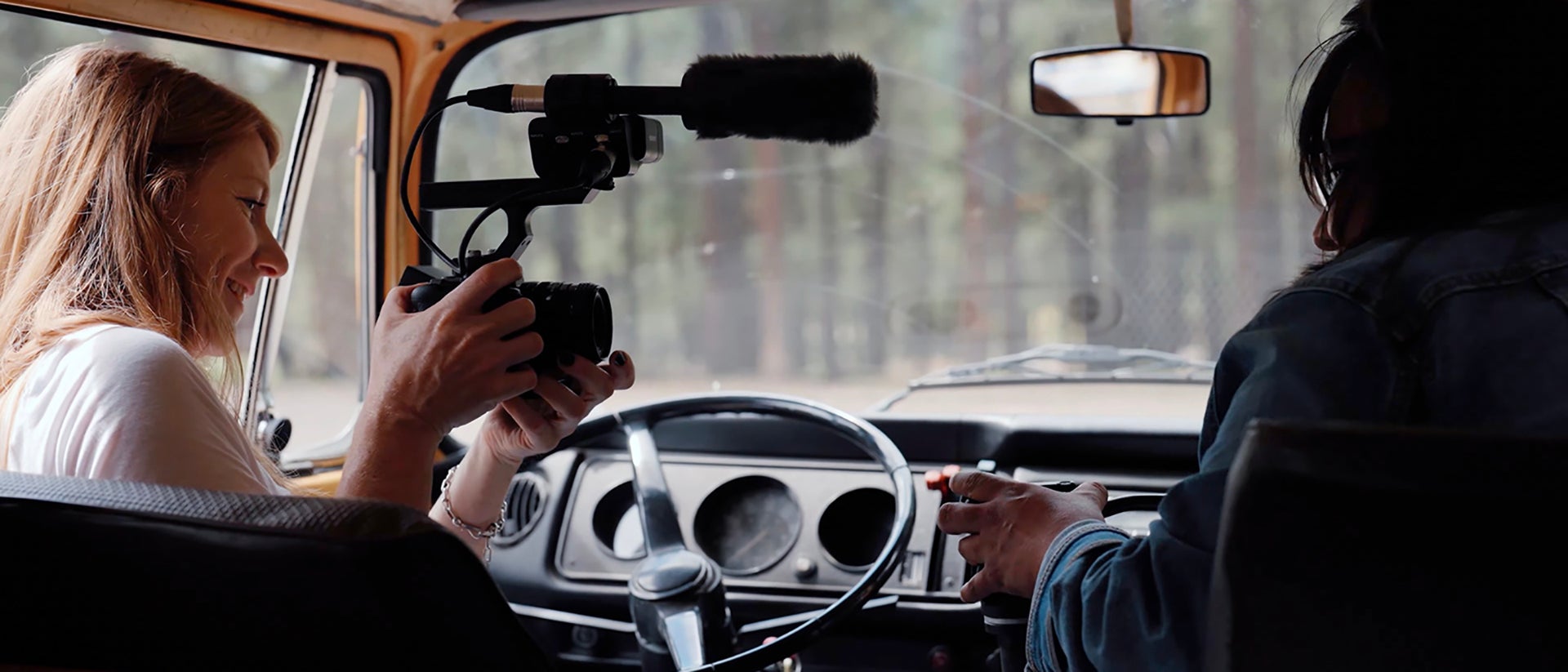 https://77snszqv.media.zestyio.com/Oakley-operating-FX30-in-the-van-1920.jpg
09.28.2022
09-28-2022 - Case Study, Gear, Technology
Three Filmmakers Go on a Road Trip with the FX30 in this Real-World Test Shoot
By: Oakley Anderson-Moore
Last week, I got to test the newest and most affordable camera yet to be released to the Sony Cinema Line: the FX30. As soon as I opened up the box, I called up two local filmmakers who I thought would be the perfect candidates to try it out with me: Deidra Peaches and Shonri Begay.
Deidra Peaches is a super talented filmmaker in the middle of her career. She's screened her films at Sundance and imagiNative, and been on all kinds of productions with cameras of every make and model. She has a beautiful eye, and I wanted to see how she would operate the FX30.
On the other end of the spectrum, Shonri Begay is just beginning her filmmaking career, and honestly, had never used a cinema camera before our shoot. Since the FX30 is the most affordable Cinema Line camera yet, I figured it's going to be a hot commodity with new filmmakers. So I wanted to see how a genuine beginner would react to the camera.
We hopped in my family's 1976 Volkswagen Van, and took the FX30 for a little road trip to see how it performed. Here's what we discovered.
One of the biggest differences in the FX30 from other cameras in the Cinema Line is the sensor. It's got a 20.1 megapixels APS-C Exmor R™ CMOS sensor that's been made brand new just for the FX30.
As soon as I heard that, I figure this would be a great excuse to try out some vintage lenses. Who doesn't love vintage glass! Not only are they a fun adventure to find (and usually for fairly cheap), but it's a wonderful way to experiment with retro aesthetics.
The FX30 sensor being APS-C means that all Super 35 and crop sensor lenses will cover it. And that means a whole lot of options! The resolution and dynamic range of the sensor were a very interesting match to a combination of lenses, from Voigtlander, Helios 44-2, to "no name" miscellaneous FDs from the 1980s. See how the '76 VW van looks through a vintage lens on FX30 at 1:08 in the video.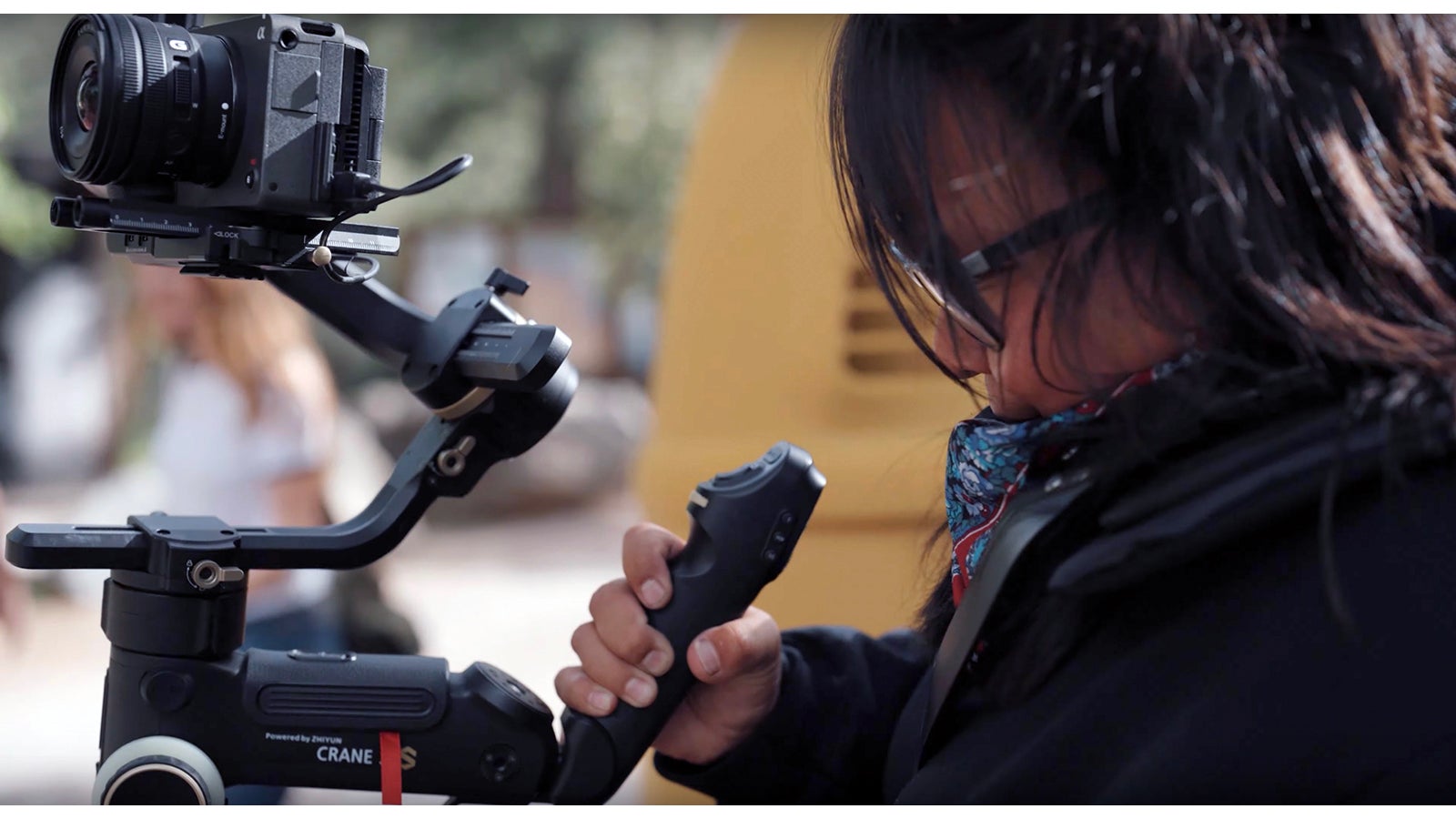 A small form factor glides with a gimbal system.
The FX30 is a compact little beast the same size as it's older cousin the FX3. Deidra Peaches brought her handy gimbal system on the test shoot so we could see how the little FX30 body would feel. It's light as a feather, easy to operate on and off the gimbal, and gave Deidra some gorgeous angles. Watch her video footage at 3:49.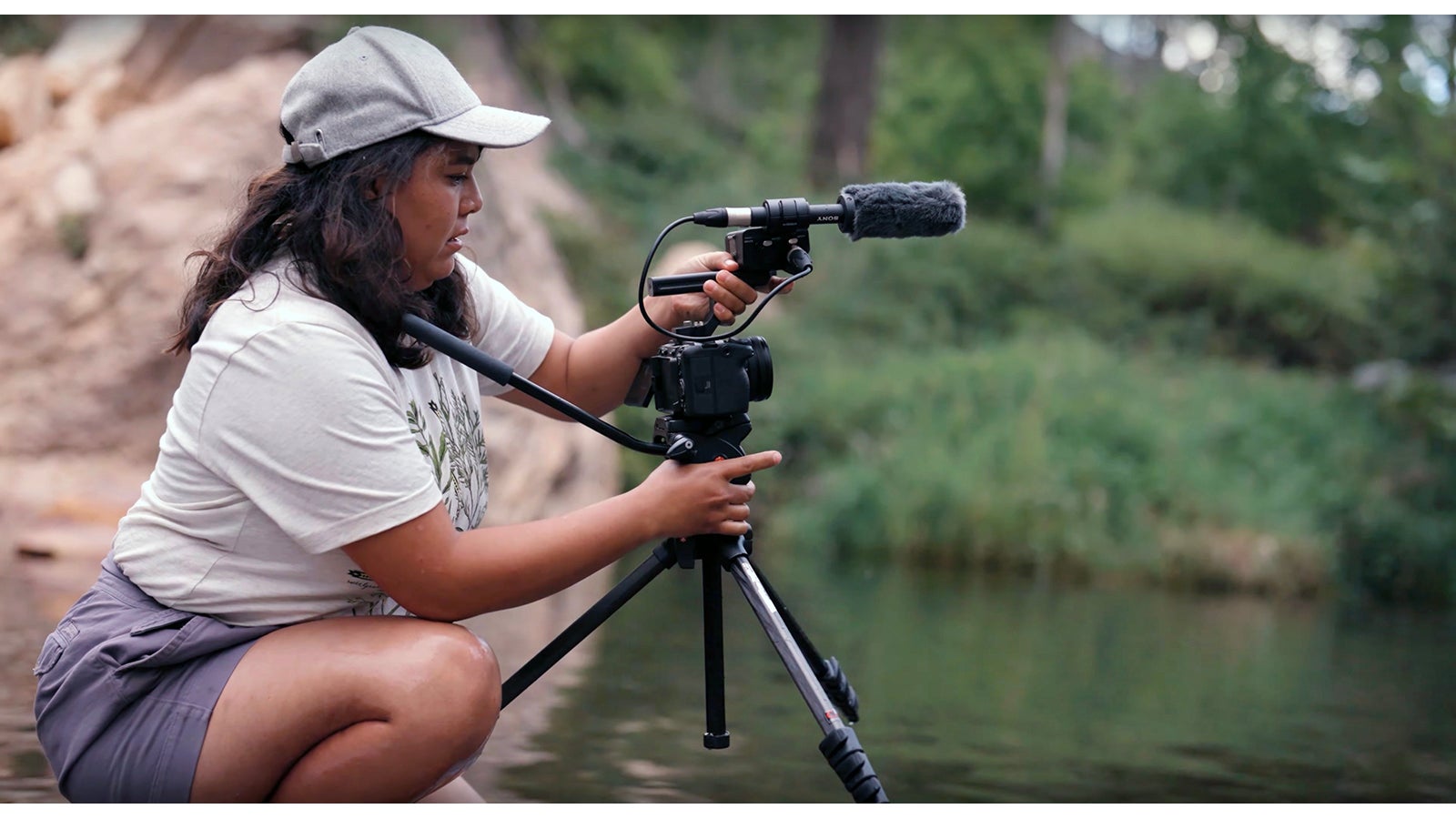 High frame rates deliver time-bending results in crisp 4K.
Through some sort of ingenious oversampling at 6K, the FX30 can shoot 4K Super 35 in 16:9 at 24, 60, and 120fps. And that means fun with slow motion.
Shonri Begay took to the water with the FX30, not only because she's a part-time river guide dedicated to the waterways of the desert, but also because water is a great setting to watch 120 frames per second looks like played back at 24! Like I mentioned, this was Shonri's first time using a Cinema Camera, and we were all pleasantly surprised by just how beautiful her footage came out. Watch Shonri's cinematography in the video at 5:27.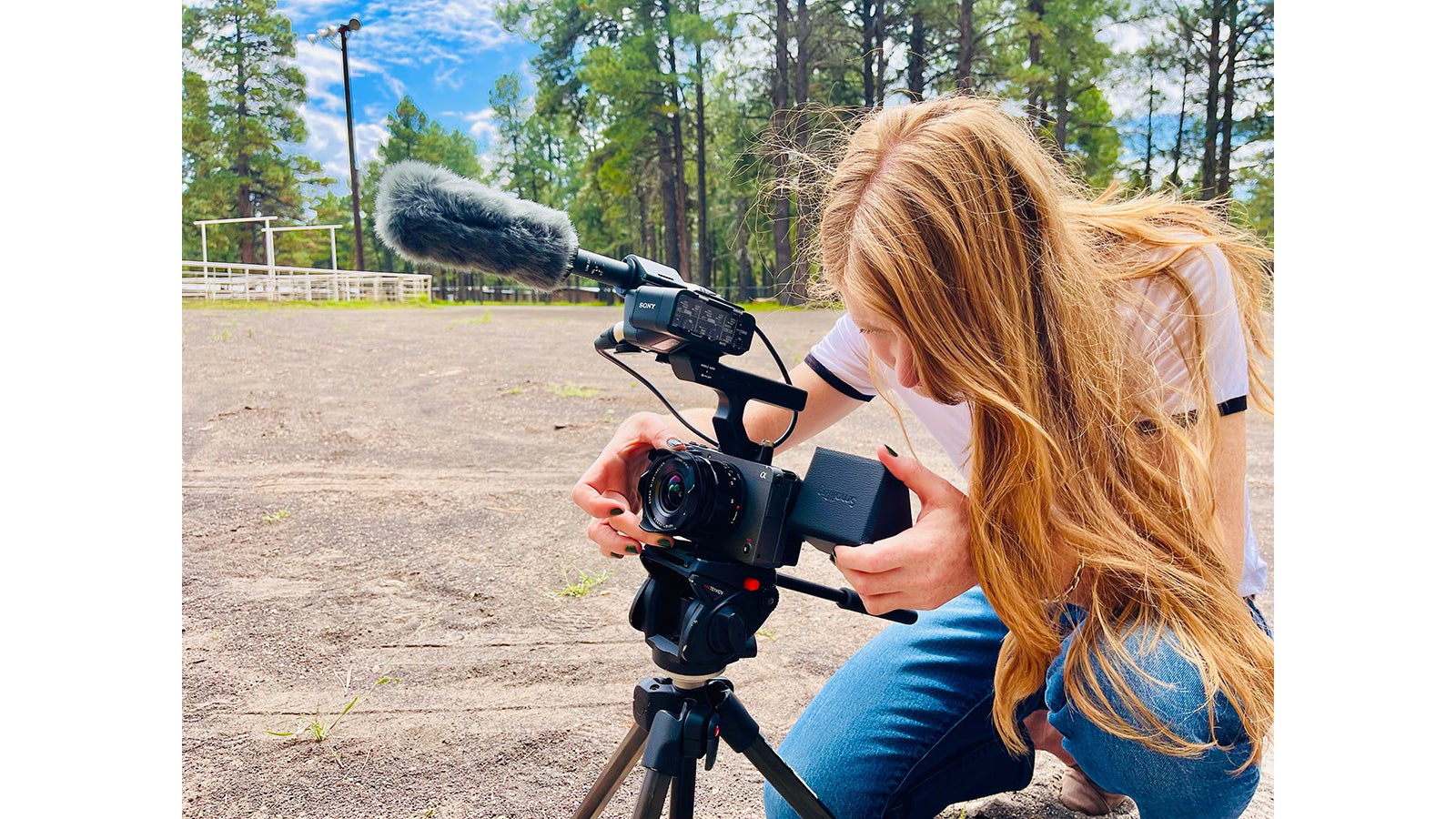 We all shared this first impression: this is a clever little camera.
Crammed inside are almost all of the cinematic features that have made filmmakers love the FX cameras. It has the same shockingly good autofocus that first drew me to cinema line. It has a powerful sensor, and dual base ISO at 800 and 2500. And it can shoot 120 FPS at 4K. As the most affordable entry in Sony's cinema line yet, it's going to become an easy favorite for the thrifty and beginners alike.