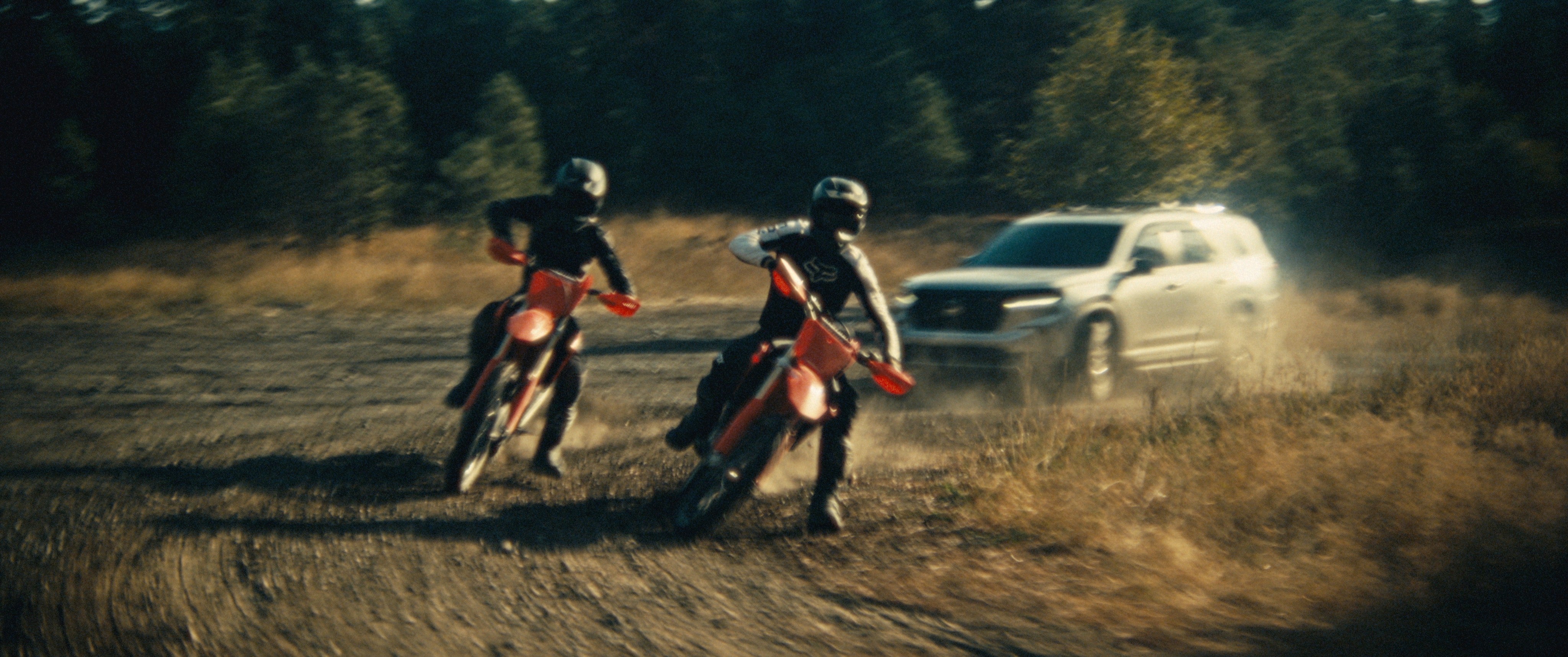 https://77snszqv.media.zestyio.com/sonycine-honda-pilot-venice2.jpg
10.03.2023
10-03-2023 - Case Study
Tim Sessler takes the VENICE 2 Off-Road in Washington State
By: Victoria Graham
Tim Sessler, a German born cinematographer based in New York, has made a name for himself in commercial, narrative and aerial work. He has also developed a strong reputation for his personal projects which have earned over 20 VIMEO Staff Picks. Sessler is primarily a self-taught cinematographer who enjoys experimenting with new technology.
Sessler was an early adopter of the Sony VENICE camera and looks for interesting ways to use it. Growing up in a creative environment and not having the classical film school background, he looks for unexpected ways to test the camera's limitations, whether it's using a Dolly Zoom on a drone or using an RC car in combination with a super slow-motion camera to capture unique images.
For this Honda Pilot commercial, Sessler was on location in Washington State filming in forest and sand dunes which gave him an opportunity to test out some unexpected shots. Director Hans Emanuel is known for creating stunning visuals, as Sessler recalls, "When I saw his treatment, he was really trying to push the car in all these different scenarios. We had the forest, we had the dunes, and we thought, 'How can we shoot this in the most exciting way and push it to the next level?'"
The VENICE 2 gave Sessler the flexibility to try a more creative approach to this project. "Most of the time I am inside the arm car, so having a camera that allows for quick ND changes gave me the ability to constantly change my ISO and NDs on the fly, which is incredible." He added, "I actually had never worked with a camera like that before where I'm constantly changing ISOs. In the past, I would just be stuck at 640, 800 or whatever you rate your camera at. And with the VENICE 2, I'm constantly - nearly shot by shot - adjusting up and down as I'm often times shooting wide open. That's my look for it. I can do those micro adjustments through the combination of ISO and ND and have ultimate control over the exposure without making any creative compromises, which is really awesome."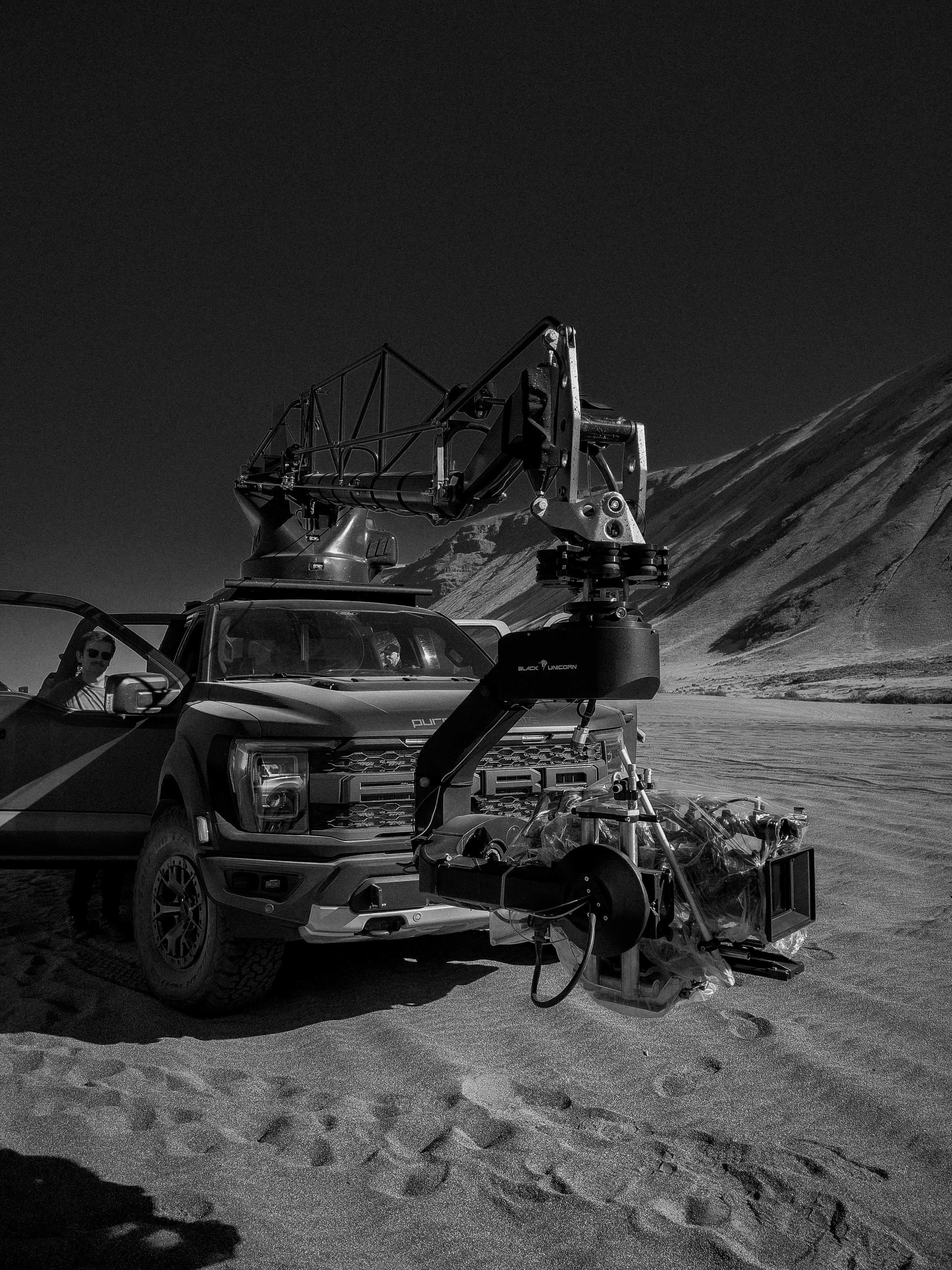 Sessler also used a shaker box which actually shakes the camera to create a slight motion blur. This gives a more visceral, more aggressive feeling to the images. Using the shaker box, Sessler was able to control the steadiness of the camera to give it a more action packed feeling which really comes across in the commercial.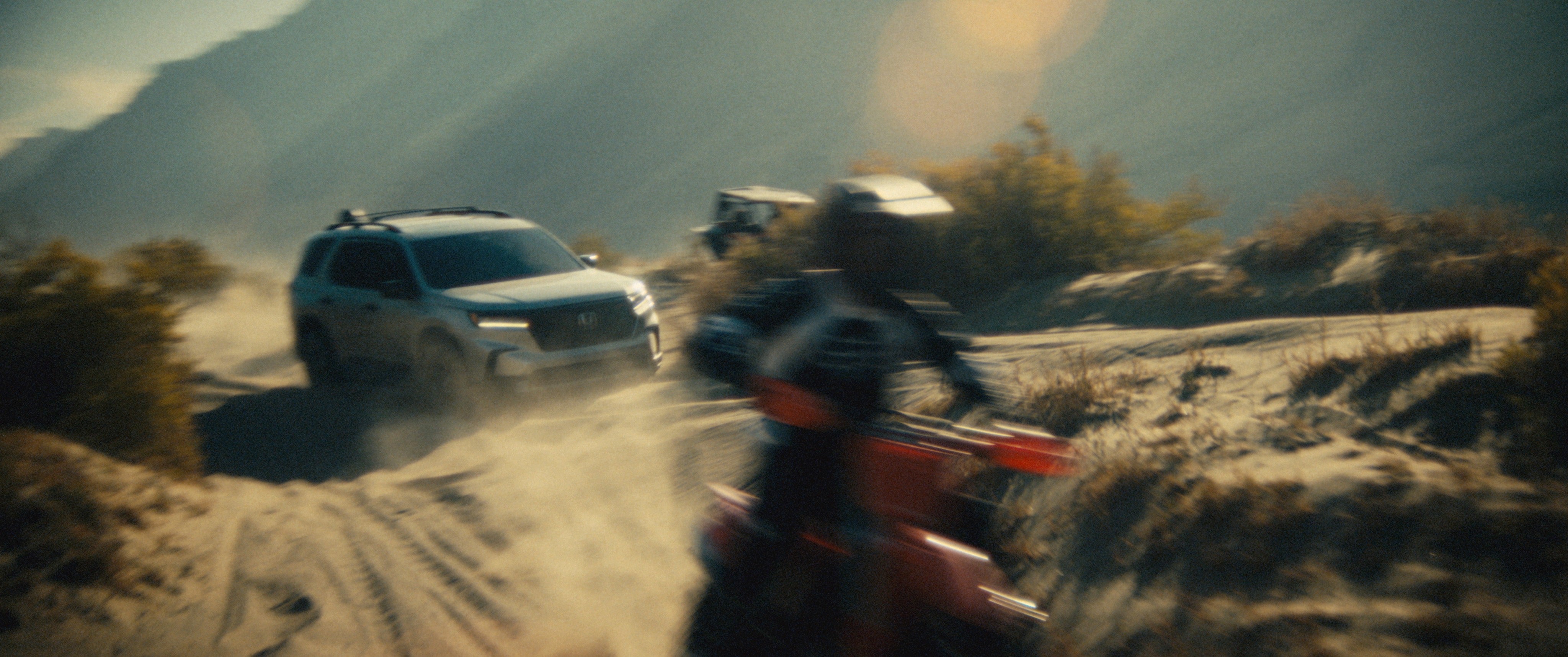 Sessler has used the original VENICE and VENICE 2 on many of his recent projects, and one of his favorite aspects of the cameras is the film-like image quality. "I feel like with digital cameras, it's all about making something feel organic, and somehow the image that comes out of the camera doesn't feel too sharp, doesn't feel too digital….there's something so beautiful and organic about it. The closer you can get with a digital camera to emulating that, that's incredible. And I think the Venice does that better than most other cameras out there."
So what's his advice for up and coming filmmakers?
"Try not to get caught up in whatever is trendy right now. Try to find your own voice and try to find images that make you feel something. My goal is always to capture an image that makes me feel something." We certainly "felt something" – probably adrenaline – watching this Honda Pilot commercial! We will be looking forward to seeing where Tim Sessler will take our camera next.