https://77snszqv.media.zestyio.com/DSC06940-1920.jpg
09.15.2022
09-15-2022 - Case Study, Gear, Technology
Vū Studios Puts VENICE 2 to the Test on Virtual Production
By: SonyCine Team
With locations in Tampa, Nashville, Las Vegas, and Orlando, Vū Studios is quickly making a name for itself as the industry's leading virtual studio network across the country. With a facility and team specializing in in-camera visual effects, their locations have been in high demand. Since opening, they have already shot a feature film with A-list actors, commercials for major brands, and more.
The secret to their success is that they don't just build studios, they also develop technology and provide resources to help make virtual production a seamless process.
"Our studios can be whatever you imagine them to be," explains Tim Moore, CEO of Vū Studios. "We've worked on everything from Emmy award-winning commercials, corporate live streams and events, to long-format film and episodics. We are able to customize our facility to meet the demands of the production and be a resource for all things virtual production. So far, that has really worked for us."
We recently caught up with Vū Studios after a recent commercial project. During the project, they tested the new Sony VENICE 2. Isn't it better to use a low-resolution camera to help sell the effects of virtual production? Not according to cinematographer Wes Eldridge, who shot with the VENICE 2.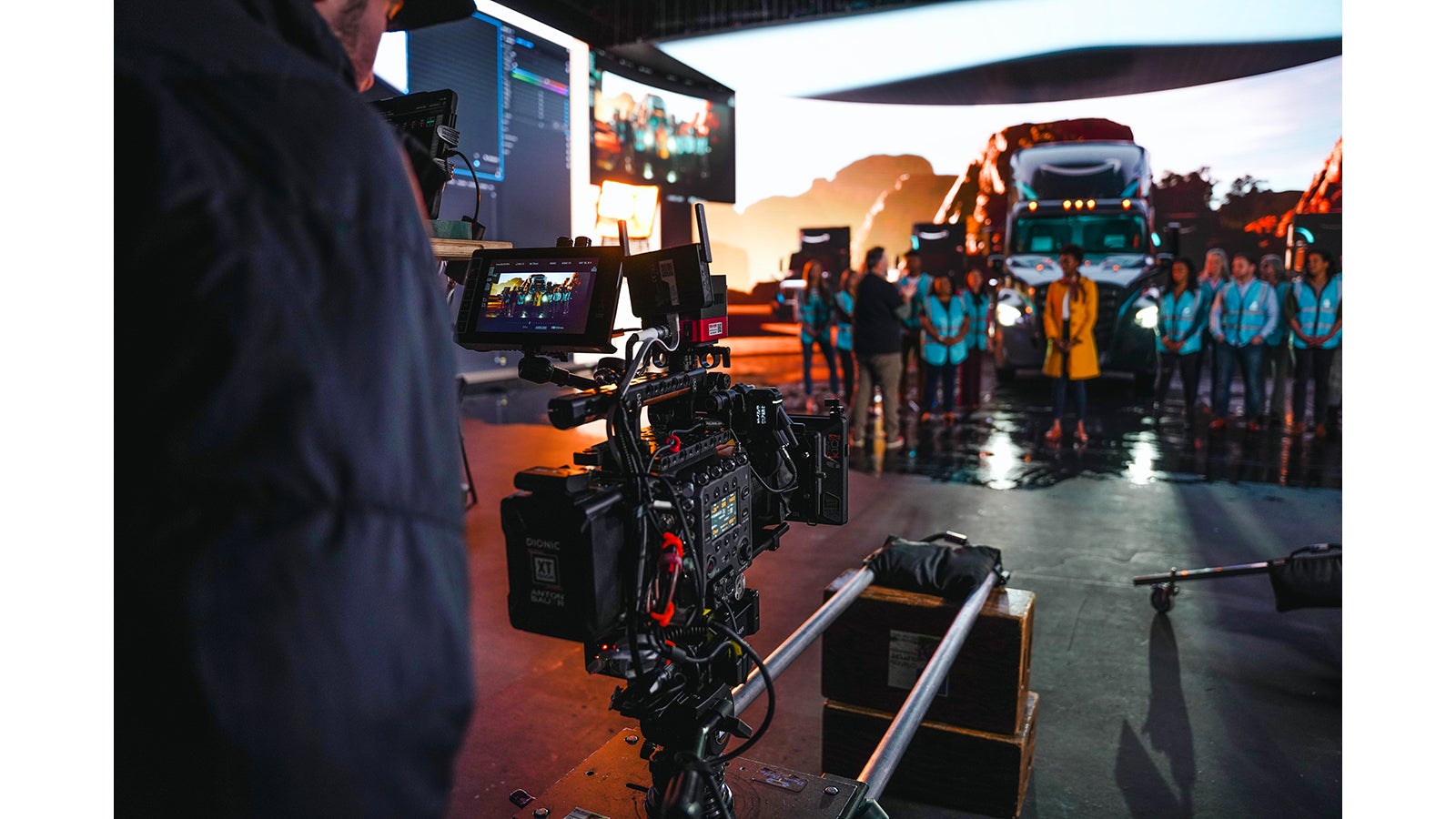 He explains, "The sensor and the NDs [Neutral Density filters] all helped. The fact that the VENICE and VENICE 2 have that many NDS in 1 stop increments is huge. The dual base and sensitivity of the sensor is a huge help because, in Virtual Production, you're exposing to the wall, and allowing the wall to be as bright as possible to help light your scene is a huge benefit."