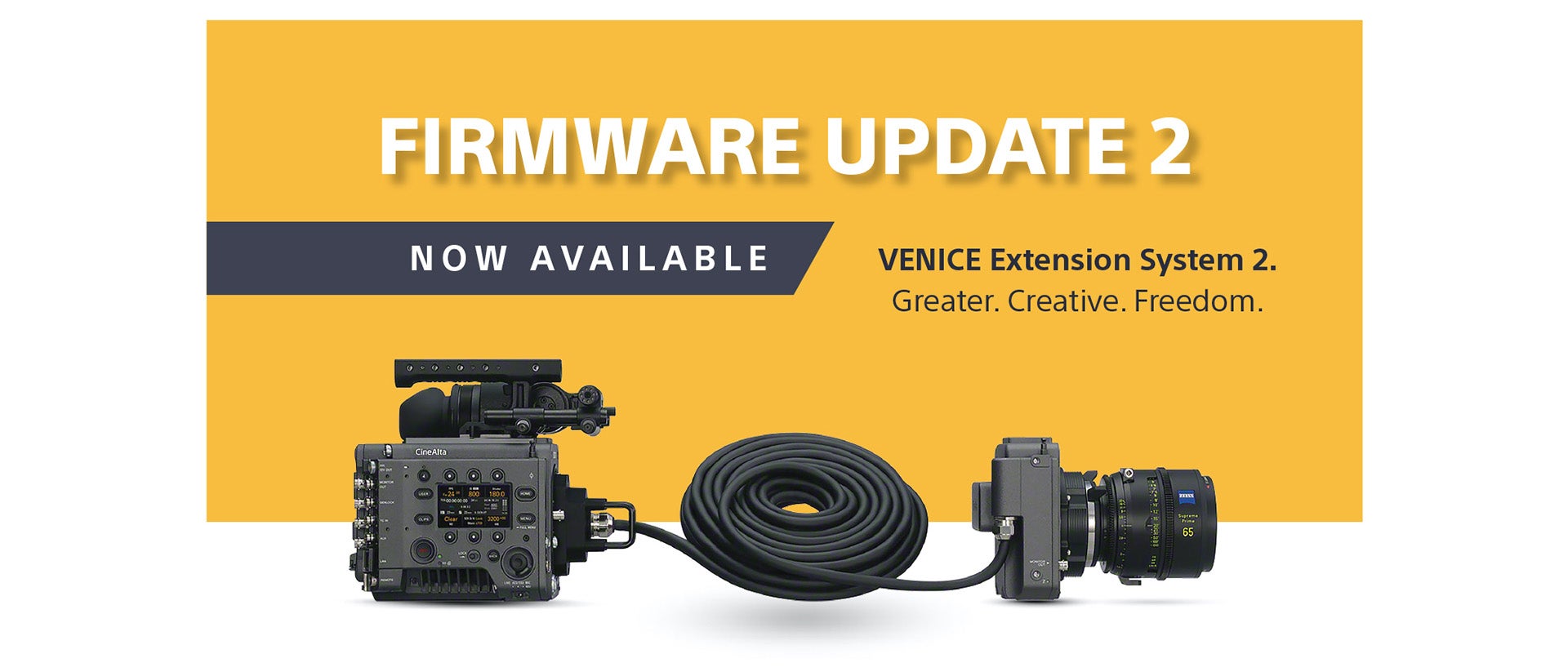 https://77snszqv.media.zestyio.com/SonyCine_Venice2_Firmware2_Header_1920.jpg
01.05.2023
01-05-2023 - News
VENICE 2 Features Rialto 2 Compatibility, New Imager Modes, and High-Speed Frame Rates with Version 2 Firmware Update
By: SonyCine Team
Sony's Digital Cinema Camera, VENICE 2, receives exciting new updates with the newly released Version 2.0 firmware update.
New Imager Modes
VENICE 2 v2.0 now supports the following imager modes in Full-frame1:
8.6K 17.9 up to 48fps
8.2K 2.39:1 up to 72fps
8.1K 16:9 up to 48fps
V2.0 also supports the following imager modes in Super35:
5.8K 4:32 up to 60fps
5.5K 2.39:1 up to 120 fps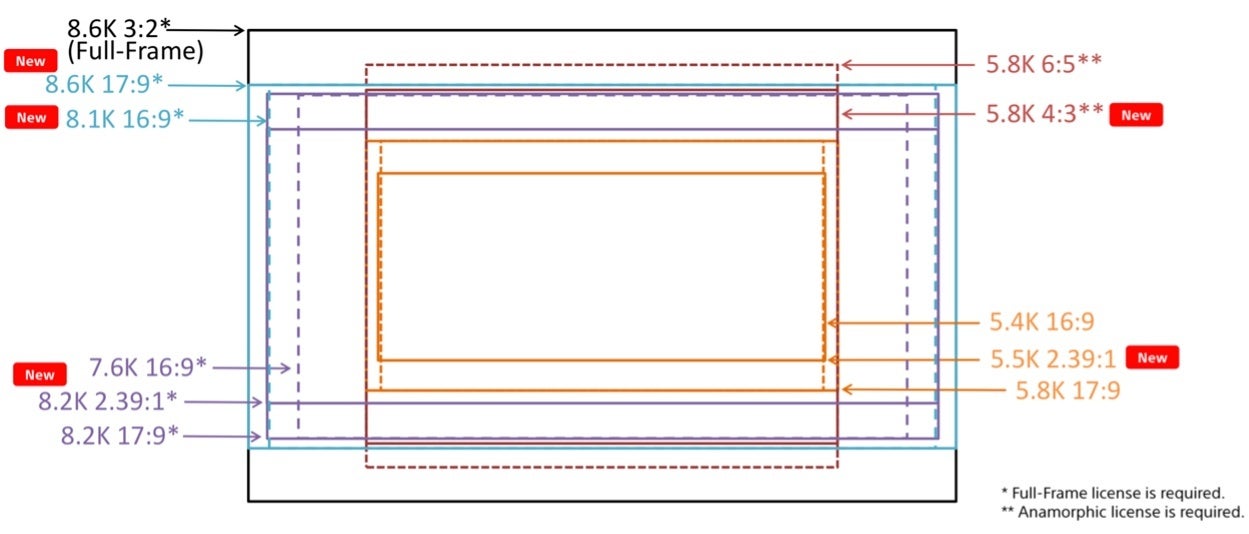 Additional Updates
In addition to new imager modes and high frame rates, VENICE 2 now enables LUT and CDL files to be embedded in clips. LUT data is now embedded in the MXF clip file. LUT and CDL data are also recorded in the same folder as the clip as sidecar files.
V2.0 also features new Monitor out functions including:
Zoom to fit for anamorphic lens operation
Position change3 of recording status indicator and Playback status indicator
Output the same images as Viewfinder from Monitor Out
Change brightness and transparency of Frame Lines
Change brightness of information displayed on the screen
Shooting Assist has also been improved to allow the area for focus Magnifier to be selected from 9 positions.
Clip playback position is now displayed during playback. Frame-by-frame playback is now possible to jump and play frame-by-frame by rotating the Menu dial while paused.
Genlock functionality and phase shifting has been improved. VENICE 2 can now be genlocked at multiples of the Project Frame rate (example 24fps, 48fps, 72fps….). The Genlock status display is highlighted when locked. It is also possible to fine-adjust the sensor readout timing. This is invaluable when used in a virtual production volume with potential display timing issues.
ProRes 4444XQ has been added as a 4K/UHD recording format.
Clip naming capability has been enhanced to include Double Digit Camera ID (AA001, AB001…) For when 26 cameras aren't enough #TopGun:Maverick
Footnotes:
1Full-frame license is required
2Anamorphic license is required
3This function is available, only when [Overlay] is [Rec Ind.] in [Monitoring] menu of each output.
VENICE 2 Version 2.0 is available to download HERE.