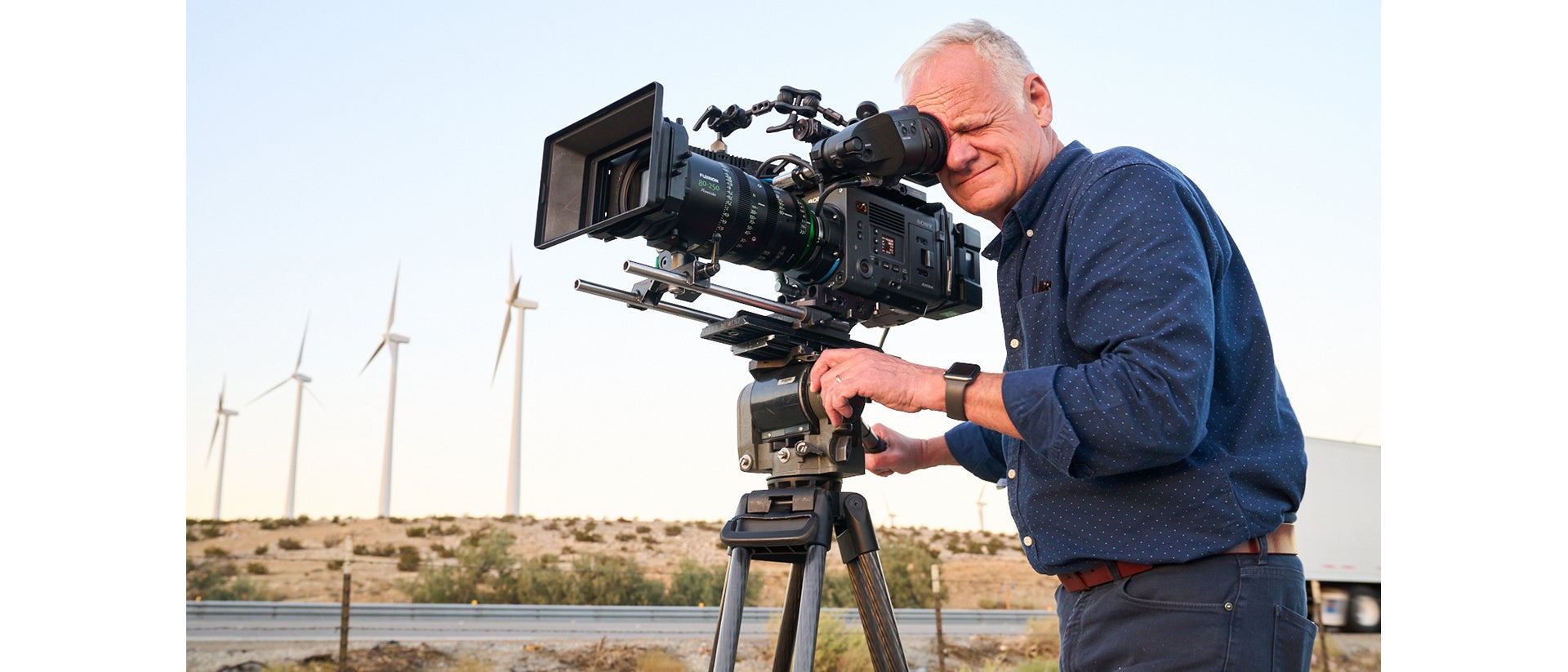 https://77snszqv.media.zestyio.com/_BERLIN__DSC3858-1920.jpg
04.11.2022
04-11-2022 - Case Study, Gear, Technology
VENICE 2 Impressions: Rob McLachlan, ASC, CSC
By: SonyCine Team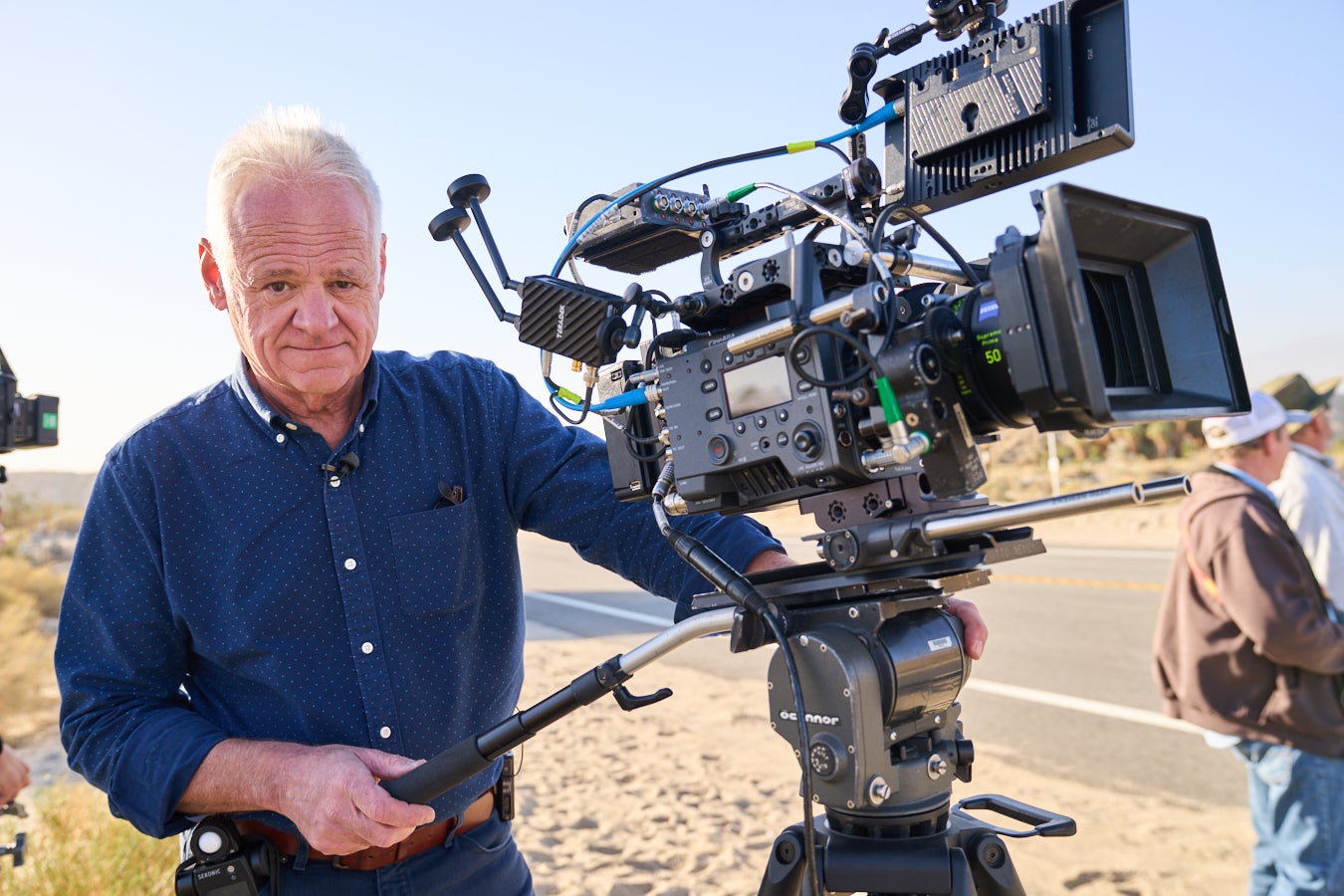 Rob McLachlan, ASC, CSC has been shooting VENICE 2 since October 2021 when he created "Homecoming" one of the launch films for the camera. Now working with the camera on the series "American Gigolo," he shares further thoughts about his experiences working with the camera.
"We've been shooting the new LA "Color Noir" mystery thriller series, American Gigolo, with two Sony VENICE 2 Cameras for eight weeks now. Every day, under every condition and setting, it continues to impress. And I mean really impress... and surprise and even thrill. Whether at night, at dawn, in the studio, on city nights, or at high noon and sunset in the desert, the highlights naturally roll-off, and our actors look gorgeous. (Everyone is very happy about that!) Without a doubt, I am working faster than ever and using less lighting and grip gear. Everyone's job is easier. ( Focus puller may be the exception.) I'm working even more simply than before. Nighttime cityscapes almost light themselves, and I'm using less light control than ever elsewhere. I knew this would be the case from my experience shooting the camera's test film, but what is really wowing us is how incredibly clean and pleasing the images are at 3200 ISO. And we've tested it at 6400 and even 12,800 ISO, and it still looks really good. Not just useable but gorgeous in its way.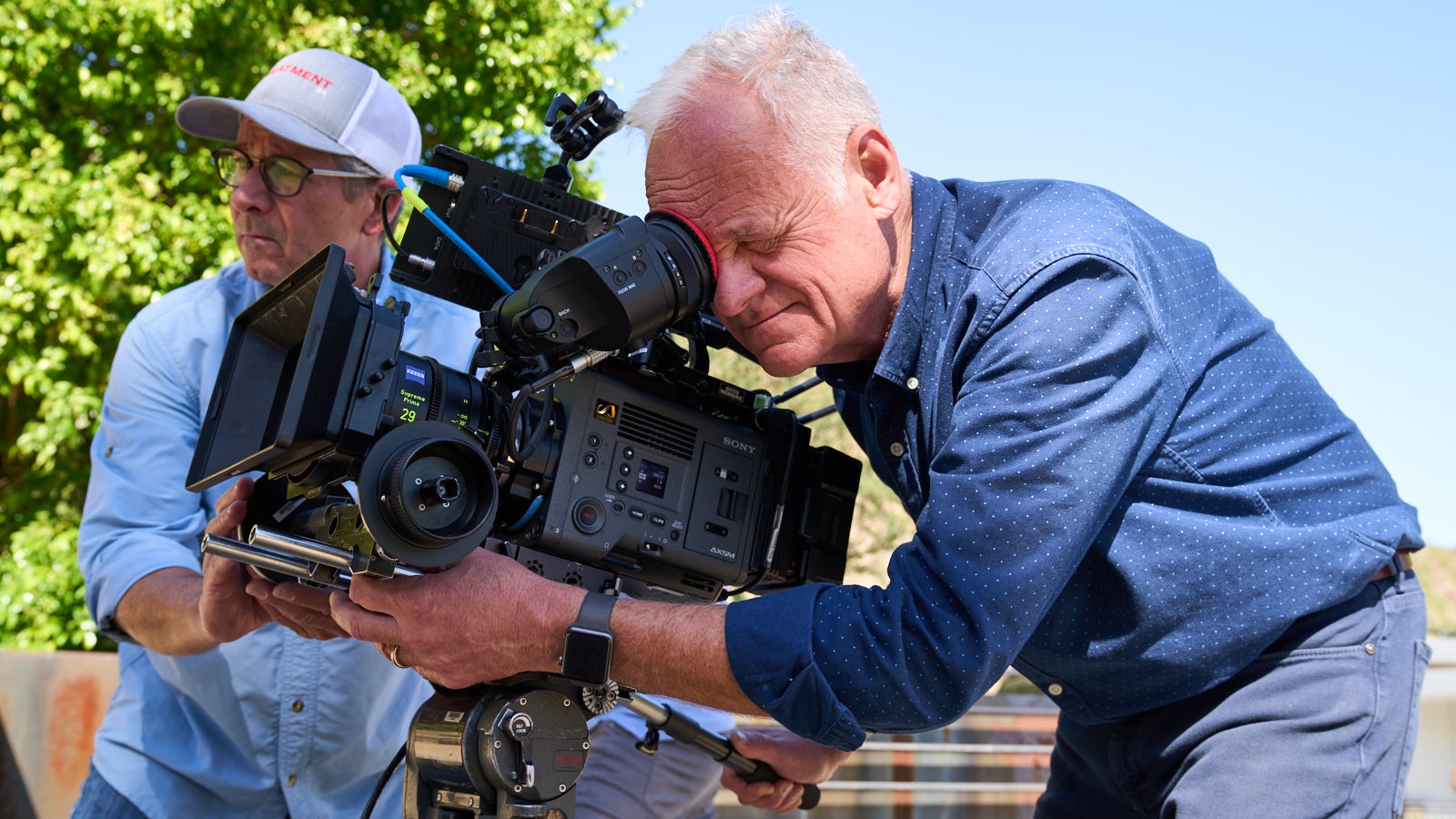 Meanwhile, the built-in NDs save a lot of time that is better spent making everything else better. We have also intercut the VENICE 2 with VENICE 1 when we needed Rialto. For daily work, at least, they blend perfectly well. So far, the VENICE 2 has spent a lot of time on the Steadicam, handheld and studio mode, and has been used for high-speed drone work, splash bags, cranes, you name it. It's performing flawlessly.
We have paired the cameras with both regular Zeiss Supreme and Supreme Radiance lenses, and it's a perfect match. The T1.5 speed of the large format lenses and the 8.6K sensor are a great combo providing super cinematic depth of field but always with the option of deep focus, too, with the high ISO. We are protecting the whole 3:2 frame but extracting 2:35 for release. The data from XOCN ST is perfectly manageable.
Most of all? I'm in love with the look. This camera and lens combo have given me a new lease on my professional life.
The most impressive and pleasing feature is just how great everything looks at 3200 ISO. Everything you point this camera at just looks, better. You literally can't make a bad picture with it.
My grandparents were alive to see both the birth of flight and a man landing on the moon. For a cinematographer who started with a regular 8 Bolex camera and progressed through Super 8, 16mm, 35mm, Anamorphic 35 mm, Betacam etc… I feel like getting to use this camera is my man-on-the-moon moment. The younger crew has no idea how great this is."