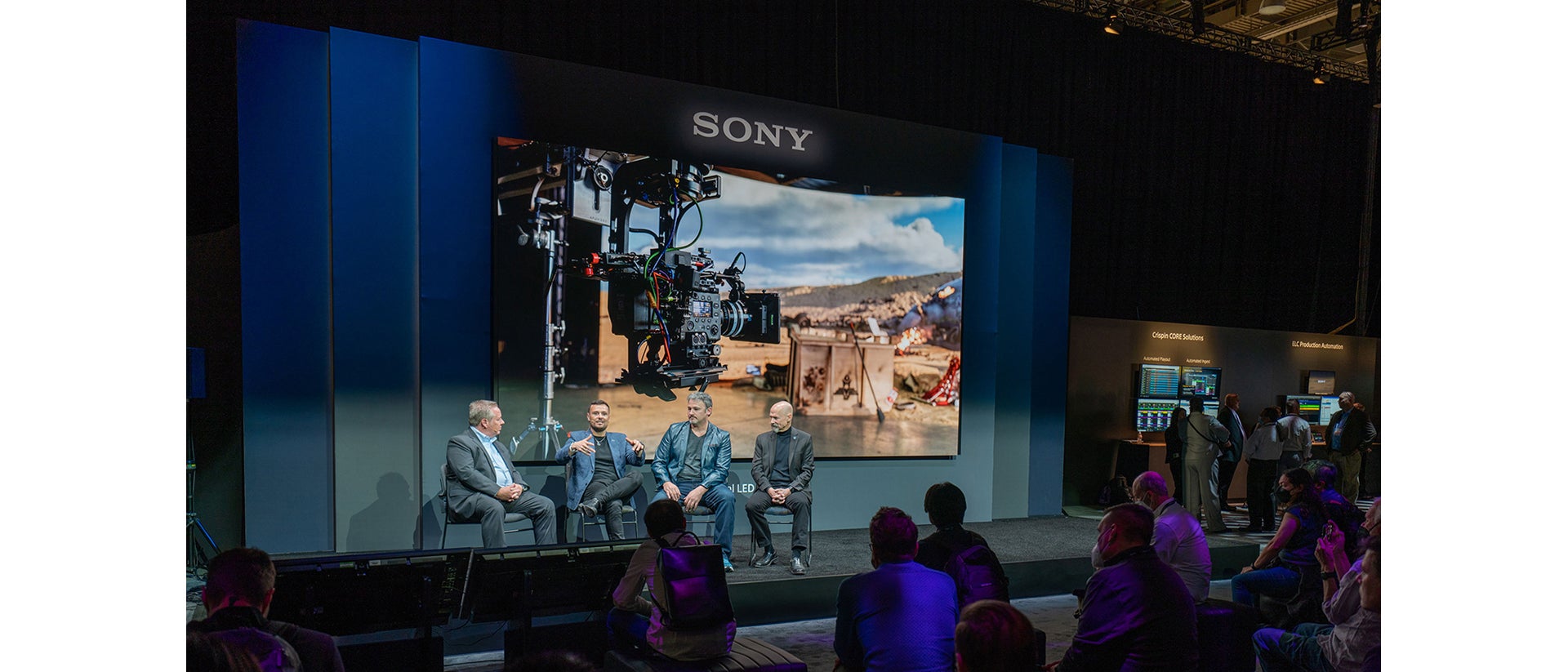 https://77snszqv.media.zestyio.com/_DSC7616-2-1920.jpg
06.06.2022
06-06-2022 - Case Study, Gear, Technology
Video - Snowfall Uses Virtual Production to Recreate 1983 Los Angeles
By: David Heuring
LED tools offer flexibility, efficiency
Virtual production is making inroads throughout the motion picture industry. Pioneered in its current form on Avatar and The Polar Express, and further refined on mega-projects like Gravity and Jon Favreau's live-action The Lion King (2019), as well as on commercials and car shots, the technique is now finding its way to projects of almost any description or budget. Advancements in tracking tools, LED pixel pitch, and other fundamental elements now allow filmmakers to shoot surrounded by an entire virtual world that is visible to the camera, the actors and the crew. That means realistic interactive lighting effects are captured with cameras and lenses naturally adding subtle cues like lens distortion and depth of field, bokeh and lens flare. Filmmakers can work more intuitively, with the technology enhancing rather than encumbering the creative process.
One recent example is Snowfall, the FX crime drama created by John Singleton and his team. Set in 1983 Los Angeles amidst the crack epidemic, Snowfall was recently renewed for s sixth and final season.
Cinematography duties on season five were shared by David Luis Sansans, Eliot Rockett and Christian Herrera. The cameras were Sony VENICE models and the virtual environments were prepared by Orbital Studios using Unreal Engine from Epic Games.
Epic's David Moran explains that virtual production encompasses a number of converging technologies that can be put to use depending on the needs of the shoot.
"It's essentially the use of real-time technology in production," he says. "It's normal production, with all the things filmmakers normally do, with the ability to look at their visual effects or animations while they work. That used to take a long time, and it took moviemaking to some degree out of production and into postproduction. We saw things that could never have been done before, but it was done in post and that took something away from the filmmakers. Now filmmakers can behave the way they normally behave on set, and benefit from seeing those other elements as they work."
Orbital maintains a 36,000-square foot facility in Los Angeles, and will soon open up an operation in Chicago. A.J. Wedding, Orbital's founder, says that the process is now sufficiently evolved to meet demanding television schedules and changing storylines. "The workflow moving from production to post is really tough on a television schedule, so we've been developing a system that uses video plates layered in rather than full virtual worlds. That's something we can do very quickly. We can turn plates around in a couple weeks. Being a part of the planning is extremely important."
From the cinematographer's perspective, Herrera says that the technique is a major advantage. "The tool works for us – we don't work for the tool," he says. "Having LED walls instead of another green screen means first of all that we have a much more realistic environment. The reaction of the actors to the LED walls, where they can see playback, is just more integrated, as if they were on the real location. It feels like they are actually in this moment.
"Of course, it also helps in terms of interactive lighting," says Herrera. "The LEDs will give you some of the ambient lighting, and also provide motivation for any additional light you decide to add – perhaps a feeling of blue if the motivation is morning skylight. That light plays naturally in the reflections on the props and costumes, which you just would not get with a green screen, unless took the time to create it from scratch. We can make a pixel map, which also helps in our reactive lighting. It's not just a background, it's a light source that I'm using as a creative tool. It helps you understand how the camera should move, and in some cases it allows you to move more freely. The result is a much more real feeling overall. And it's very production-friendly."
More than 2500 plates of Los Angeles exteriors were captured in great detail with the extremely light-sensitive Sony VENICE, often set at ISO 2500.
"Since our plates are serving as lighting sources, we want to capture as much as we can," says Herrera. "Nighttime is a challenge, because you want to get a lot of details and information in the backgrounds and buildings and passing cars. Having a camera that captures at an extremely high ISO is only going to help us make it more realistic."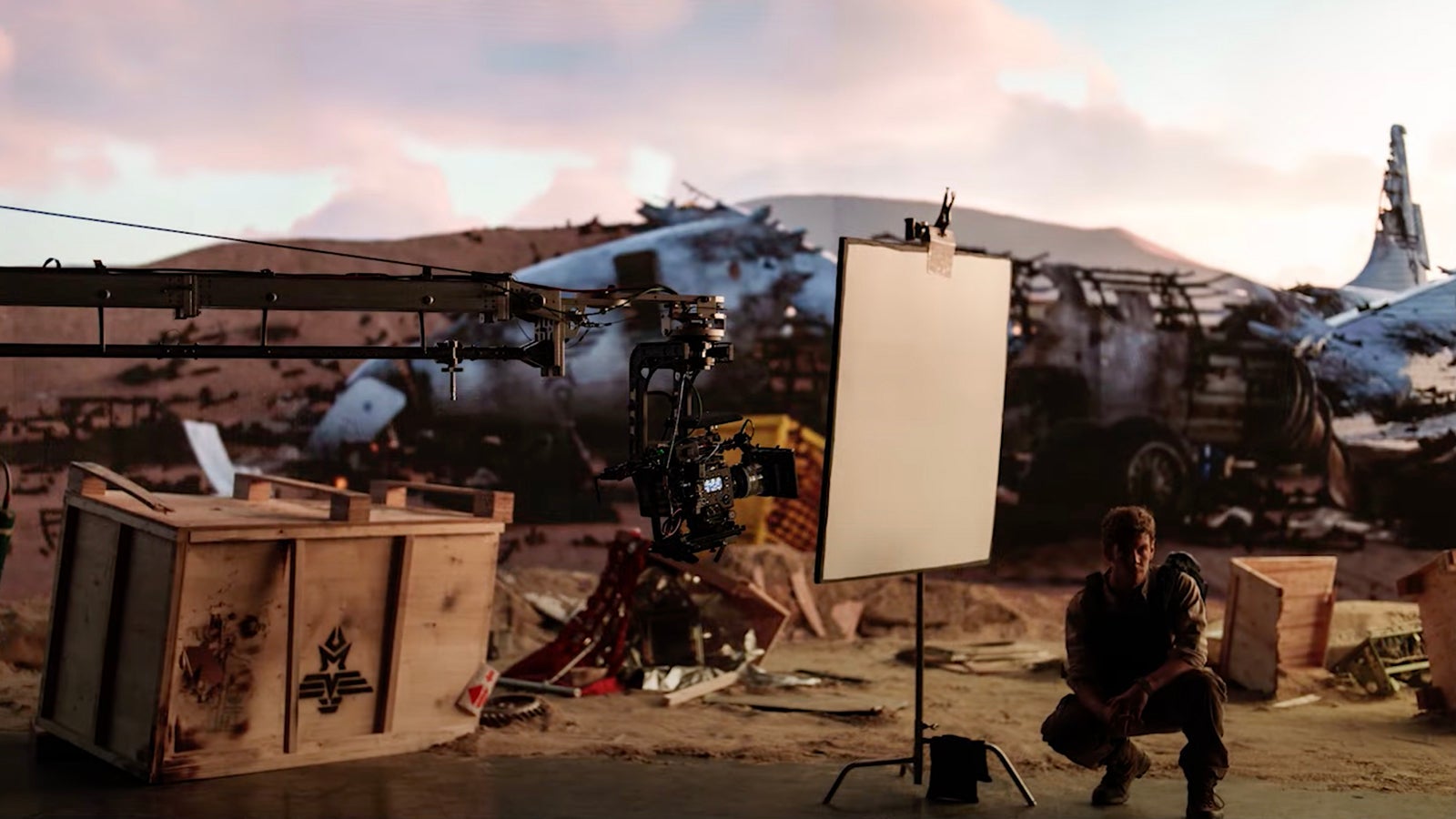 Shooting plates means that controlling the time period can be done with visual effects rather than by locking down streets and driving period cars. The plates are also tweaked for color temperature, focus, depth cues and other aspects in order to dovetail with the cinematographer's conception. An article in Variety estimated that virtual production saved the Snowfall producers half a million dollars per episode.
"There's a learning curve for the production, but also from the cinematography side," says Herrera. "It's something new to think about at first. But as you get more involved, you begin to love it. When you find the right blend, it's very efficient. The producers were very happy about how quickly we could move from shooting three pages in the car and also get three more pages in the penthouse in a single day. When I walk onto the penthouse set, half of my lighting is already there, with the LED walls creating atmosphere."
Although the technology is in wide use, it's still in a nascent stage compared to its potential, "We're working with manufacturers like Sony and Epic to let them know the issues and potential solutions," says Wedding. "Color is a major consideration because all cameras don't see color the same way. I think there's a possibility for the Sony VENICE to really stand out. It already has a really amazing sensor. Huge improvement is coming."
Moran says that Epic is learning quickly, too. Standardization is important going forward. "The film industry has always been creating all these magical worlds, and the technology has been applied in many other industries. The film and TV industry has been very innovative over the years, but often the innovation got away. Now this technology is coming back to create immersive worlds for audiences to experience in new ways."