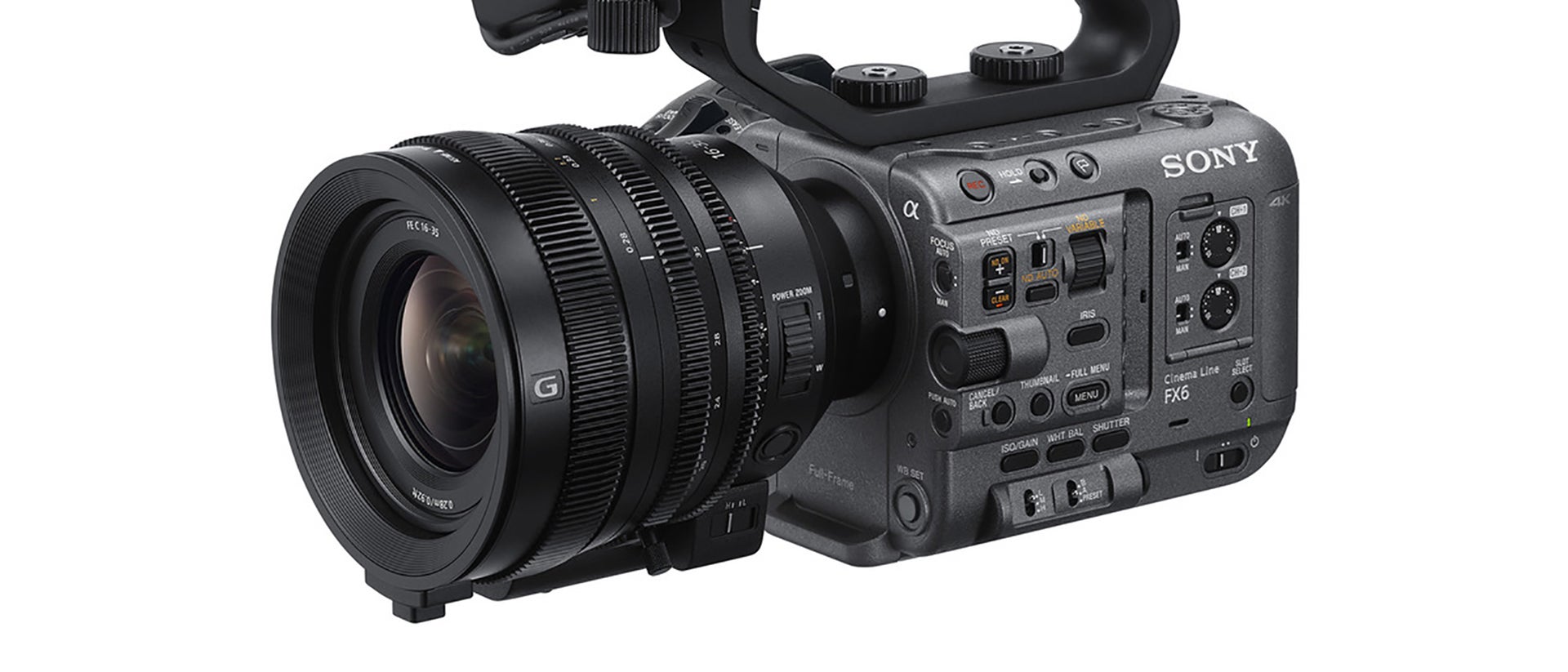 https://77snszqv.media.zestyio.com/FX6--ILME-FX6-1920.BklrQdi7R_.jpg
07.23.2021
07-23-2021 - Gear, Technology
5 Takeaways from Alister Chapman's 'Definitive' Sony FX6 Review
By: No Film School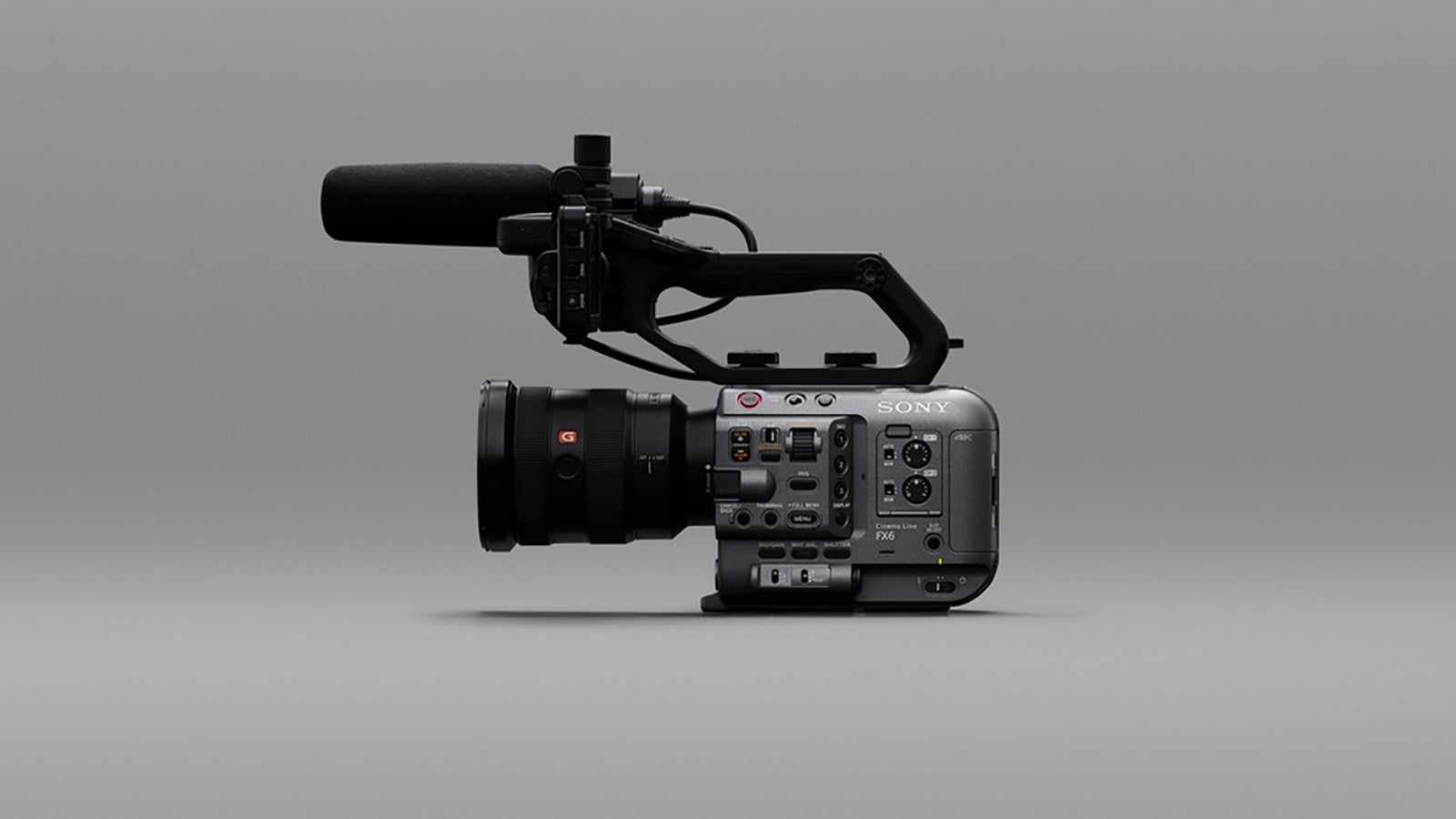 In collaboration with No Film School.
When it comes to Sony cameras, filmmaker Alister Chapman knows what he's talking about. Here's what he had to say about the Sony FX6.
Part of the Sony Cinema Line, the FX6 packs in a 10.2MP full-frame back-illuminated CMOS Exmor R sensor and Bionz XR image processor to create stunning 4K images up to 120p at 10-bit 4:2:2 color depth.
Not only does it allow you to record using S-Log3 for more versatility when it comes to color grading, but it's also equipped with S-Cinetone, Sony's latest picture profile that's been developed based on the look of VENICE color science. The benefit of S-Cinetone is that you get a filmic looking image straight from camera.
The FX6 also has several filmmaker-friendly features like built-in ND filters, XLR audio, a modular design that allows you to mount it on a gimbal or shoulder mount, and Sony's Hybrid AF, which combines phase detection AF and contrast detection AF for fast and precise autofocus.
When it comes to breaking down the technology behind Sony cameras, few people do it better than Alister Chapman. He seemingly knows just about everything inside and out and runs the website XD-Cam, where you can find in-depth discussions about Sony gear and pick up some tips and cool LUTs along the way.
He reviewed the Sony FX6, which you can read in its entirety here, but below are some key takeaways.
Sensor
Unlike the 6K sensor found on the FX9 and VENICE, the FX6 has a full-frame 4.2K sensor. Chapman mentions there are pros and cons to this, and that the FX6 sensor has very large pixels around 8.36 µm, which allows the camera to perform exceptionally well in low light. Also, fewer pixels provide a faster readout, reducing the amount of rolling shutter to around 9mS.
The drawback of the 4.2K sensor is that it won't be able to support a windowed 4K Super 35 mode or 2K Super 16mm mode. If those recording options are a must for your workflows, you'll want to consider the FX9. That said, the FX6 can drop to Super 35 in full-HD allowing you to shoot with PL lenses or APS-C-sized glass.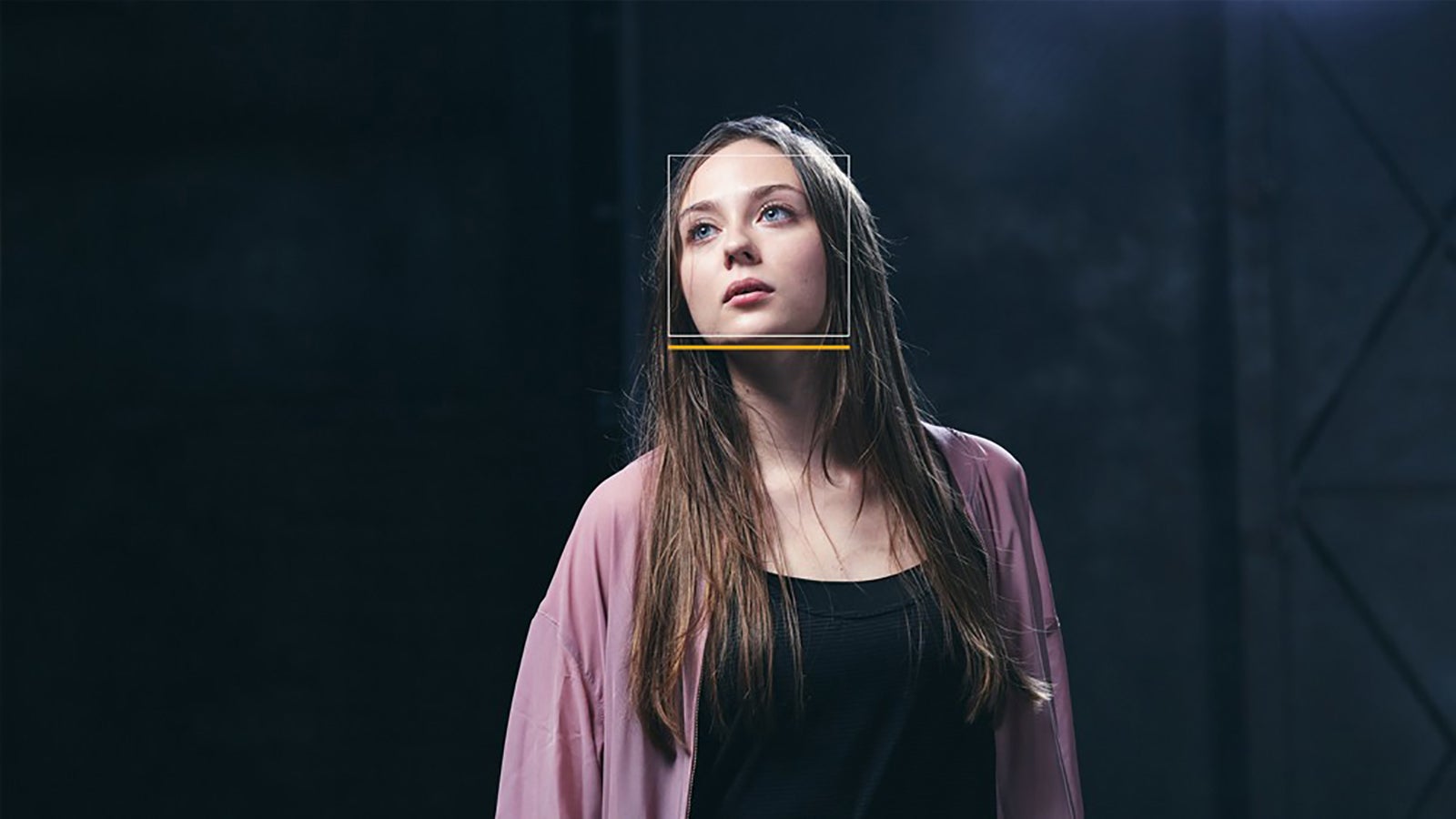 Autofocus
Chapman says the autofocus of the FX6 is "amazing," and the FX6 in most cases focuses better than he can. He also points out that it almost never hunts for focus, but instead, goes directly into focus, which you want in an autofocus system.
Like the FX9 and FX3, the FX6 shares the ability to adjust the speed and responsiveness of autofocus through the AF Transition Speed and AF Shift Sensitivity setting options. Chapman personally prefers those settings to be on the slow side as it "makes it look more natural than a very fast, snappy AF."
When it comes to Face Detection or Eye Detection, you can set it to priority only and it will ignore other objects in the frame. This is great for when you don't want the camera to lose focus when a subject enters or leaves frame or if another object, like a car, enters the foreground or background.
Chapman says the priority modes are "brilliant for interviews" which we wholeheartedly agree with. When interviewing a person, they can often move. With the FX6, focus will be locked, allowing you to concentrate more on another part of the image or interviewing the subject if you're a solo shooter.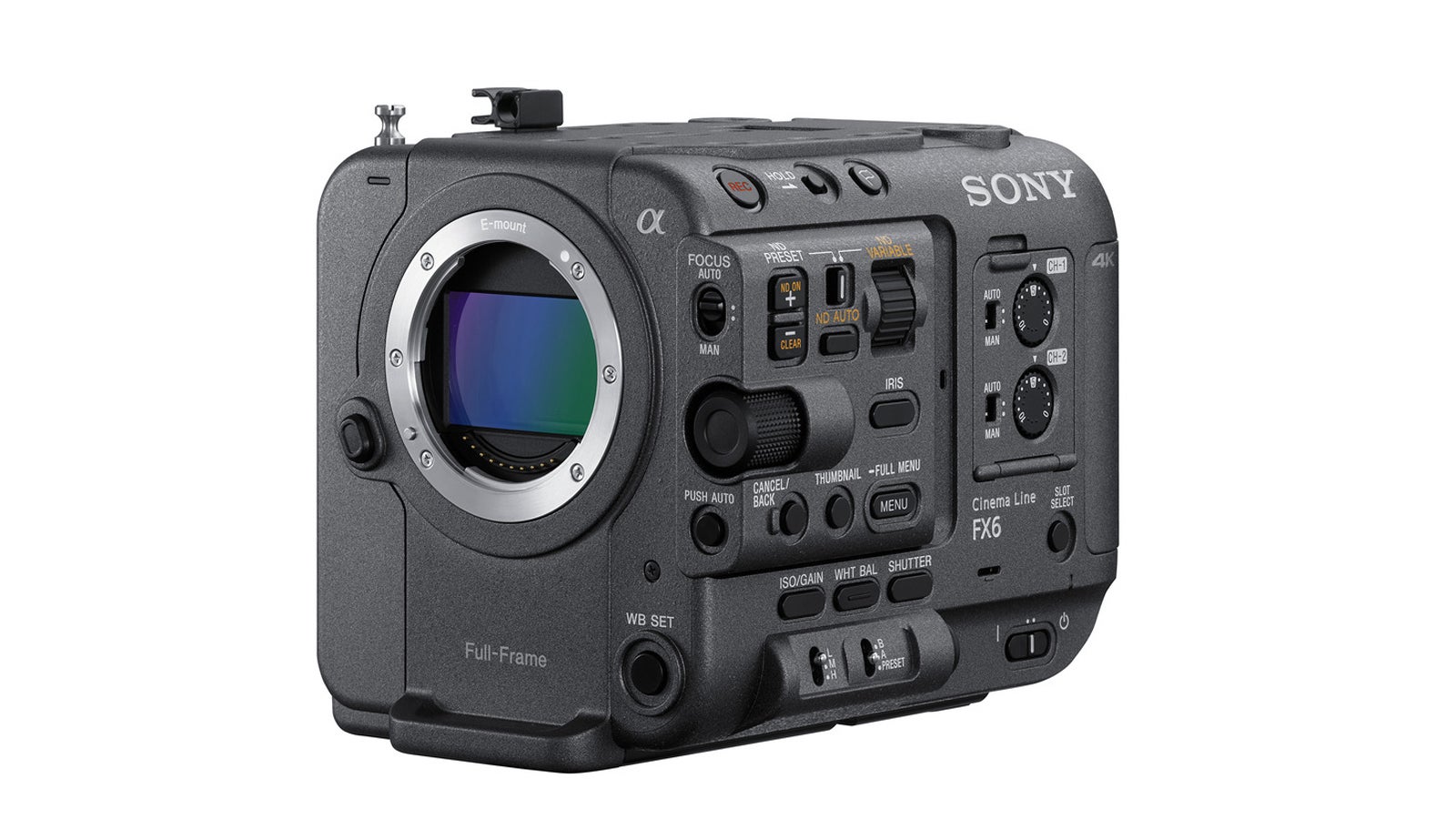 Recording Modes
Chapman's biggest note was that the FX6 can record 23.98fps and straight 24fps. There are also options for 16:9 4K UHD and 17:9 4K DCI. Recordings can be 10-bit 4:2:2 in XAVC-I, which is a recording format developed by Sony.
Chapman says it's a "great codec that is supported in all of the major edit and grading applications and pretty much universally accepted by broadcasters. It offers a great balance of image quality and file size." He also points out that shooting S-Log3 using XAVC-I will grade "very well" as it uses less processing power than XAVC-L.
S-Cinetone/Zebras
The FX6 has the same S-Cinetone gamma curve as the FX9, FX3, and a7s III, which is great to use when you want your image to look good straight from the camera. It also has S-Log3 recording for when there's time to color grade. S-Cinetone has a high contrast tone in low luminance levels and low contrast tone in the high luminance levels.
Chapman suggests that if you expose S-Cinetone a little brighter, the overall impression is less contrast and more video-like. And if you expose darker, the footage will have more contrast and a more filmic look. He prefers to expose S-Cinetone so that skin tones are between 55 and 60%.
The FX6 has traditional zebras where zebra one is designed for skin tones, with the default being 70% brightness with a +/- 5% window. According to Chapman, the zebras start to appear at 65% and are gone by 75%. Knowing that, he prefers to set his zebras at 60% when working with S-Cinetone. "60% zebras can also be useful assessing the exposure of a white card or white piece of paper when shooting using S-Log3 in the camera's dedicated log mode called Cine EI," he says.
Zebra 2 is designed to show when you are near clipping. By default, it's set to 100% and does not have a window over it like zebra 1. Chapman says, "Zebra 2 comes on and stays on whenever the signal is higher than the set level."
Cine EI Mode
Part of what makes FX6 part a great addition to the Sony Cinema Line is its log shooting mode using S-Log3 or external RAW and Cine EI, which is an abbreviation for Exposure Index.
In Cine EI mode you're going to get the widest dynamic range and most flexibility in the image for the color grade. Cine EI mode also offers two base ISO settings at 800 ISO or 12,800 ISO.
Chapman tested the FX6 using the Xyla dynamic range test chart and counted 15 one-stop steps at both ISOs. He says the noise levels at 800 ISO are "very low" and when shooting the camera at 800 ISO, he was "really pleased with the S-Log3 image." When jumping up to 12,800 ISO, he says the noise level does increase and the result is a lower dynamic range.
Overall, Chapman says Cine EI mode "makes shooting S-Log3 easy" as "it allows you to add a LUT (Look Up Table) to the viewfinder or SDI and HDMI outputs to simulate how your footage may look after it has been graded." Better yet, the default LUT is the same s709 LUT used on the Sony VENICE, so you're getting some nice crossover. If you prefer, you can also load your own LUTs using the CFexpress Type A/SD card slots on the camera.
Summary
When it comes to image quality, Chapman says the FX6 images frankly look really good, and that's really no surprise to us. When we tested the FX6, we were more than pleased with the image quality of S-Cinetone. While many filmmakers will prefer an S-Log3 workflow, it's nice to have an exceptional-looking image straight from the camera that doesn't look so video-like.
We encourage you to read Chapman's full review here. We're looking forward to seeing how Sony updates the FX6 in future firmware updates and next generations.